1 year impact report
She wants to be a lawyer and has found the self-confidence that will help her attain her goal
Impact for girls & women
Number of women served.
Estimated girls & women affected
307
Broader impact
This number reflects the immediate families of the girls
Estimated community members affected
1000
The Center is succesfully running, and now award-winning!
Since you supported us one year ago, our educational center in Kabul is successfully running and demand is high. We have 307 regular students in our center who attend English, computer, literacy & science classes in 3 shifts every working day. We are proud to announce that after assessing and evaluating our center, the Ministry of Education of Afghanistan praised our educational services and, in November 2015, the Ministry gave the center an Award Certificate for the recognition of our work.
The science program is one of the most popular of the center, it is comprised of mathematics, physics, chemistry & biology. These subjects are crucial for students interested in taking the university admissions exam known as Kankor. The most popular course after science program is computer and English program because many good jobs in Kabul require basic computer skills and English. We regularly hold seminars on psychological and gynecological issues that women face as women suffer from depression because of the pressures they face. A doctor visits once a month to provide basic a gynecological education for women and girls who never learned these basics as they are considered taboo. Girls take the legal rights and other knowledge back home and to their neighborhoods. Some girls from rural areas wish to open small courses in their villages when they return, where the literacy rate is very low and one educated person can educate many.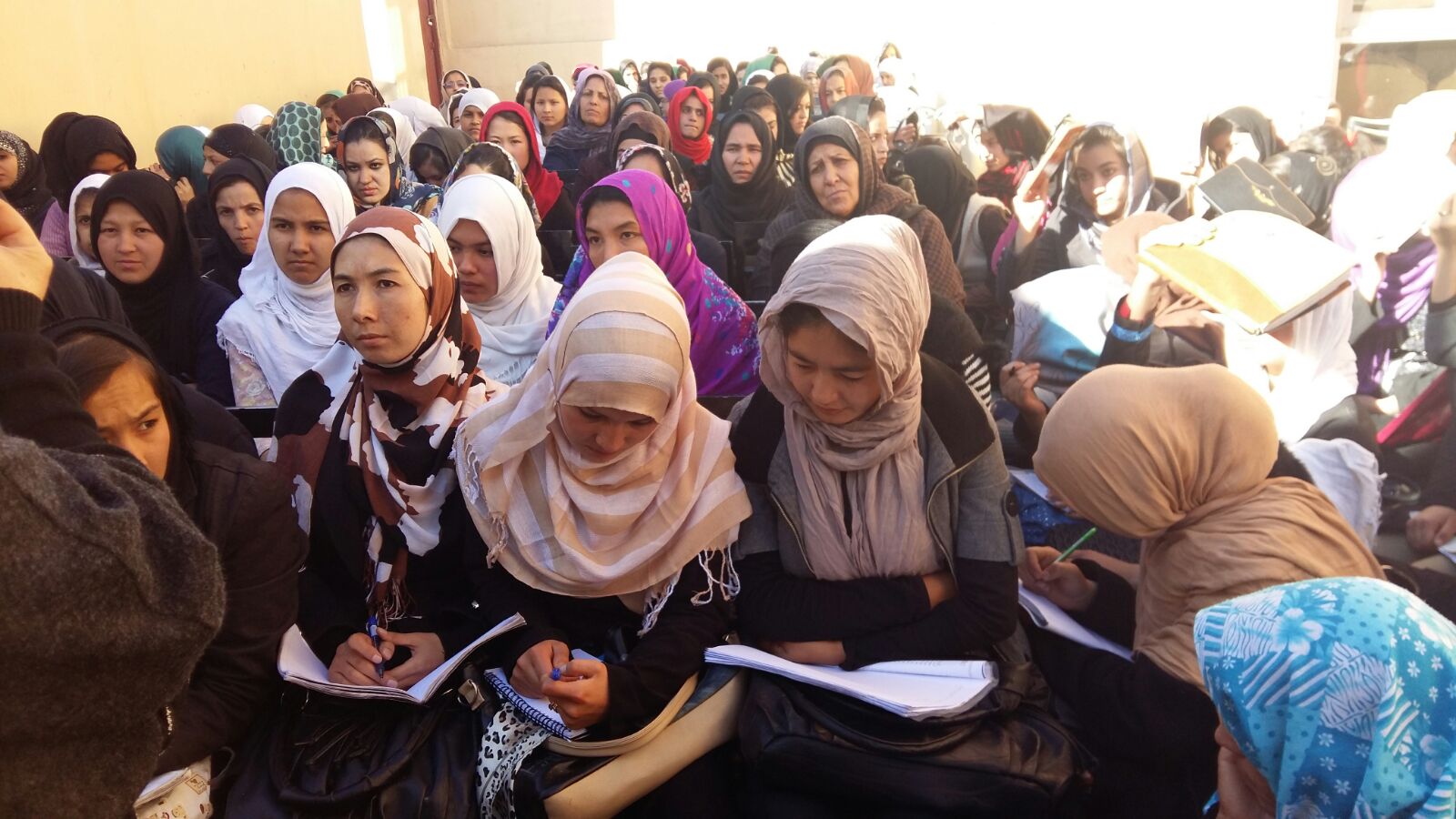 Get personal
Saira is the daughter of a shoe polisher who earns 50 cents a day. If she had not come to the center she would not have been able to be a shoe polisher like him or study at all. School conditions are terrible, corruption is rampant - many schools only exist on paper. Now she can get a good job and get into a university, help run their home & relieve her father from his menial job. She wants to be a lawyer and has found the self-confidence that will help her attain her goal.
Risks and challenges
We have made sure to hire the best teachers in Kabul to provide the best possible quality education. Even the security situation has not hindered our teaching center. However, on some days when there are multiples attacks and blasts, the number of students becomes less. But very soon they start to come regularly again.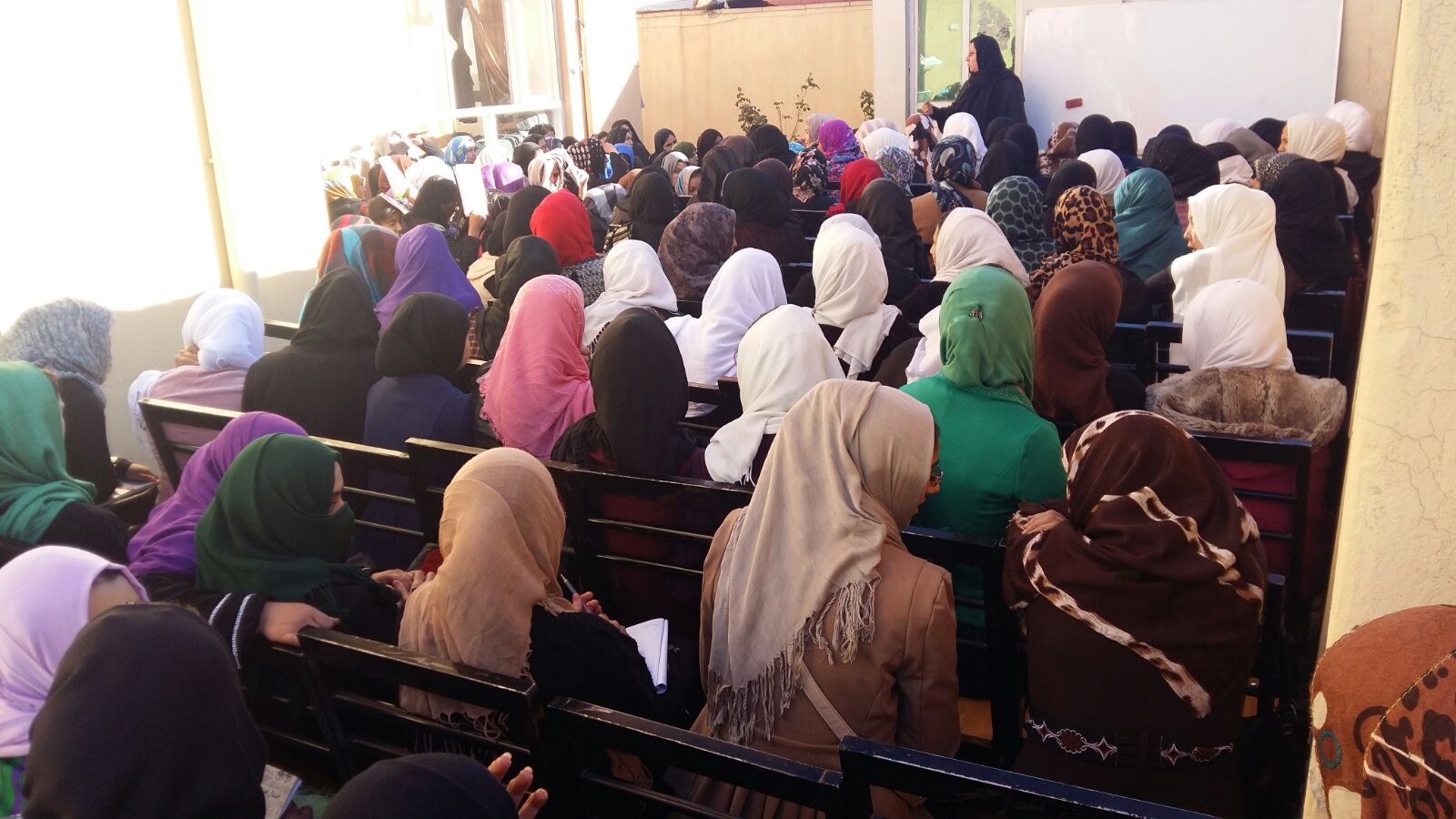 What we've learned
We have a lack of space as few houses are available for rent that are suitable for an educational center. Once - during the current year- we had to shift the location of the center. We are currently looking for a space we can purchase with the help of donors.
Next steps
We are so thankful to you for funding this project and hope that you will continue to fund this for years to come so we can deliver a large number of educated women to the society. This is the biggest contribution we can make for human rights and democracy in a war ravaged society like Afghanistan. Such projects directly contribute to the society and can help to rebuild our devastated nation.
Budget
To date, we have spent 100% of the $12,900 that was raised via Catapult
Line Items

Projected budget

Amount spent so far

5 salaries for Computer and English teachers for 6 mo

7 salaries for Literacy teachers for 6 mo

6 salaries for Science teachers for 6 mo

Total

$4200

$2400

$6300

$12,900

$4200

$2400

$6300

$12,900
More information
Our goal is to graduate at least 300 educated girls and women every year. These girls and women should not just know how to read and write, but also other issues that are related to humanity, women's rights, legal issues, recovering from depression and violence, etc. This is important because a community can be changed at a larger level if every woman in a household has this awareness and this can ultimately contribute to the society.
90 Day Report
PWCE leadership center in Kabul is providing invaluable support and training to women
October 27, 2014
Progress
Classes in computer literacy, science, English and literacy continue to serve women at the Promoting Women Capabilities by Education (PWCE) Center, with women advancing through the syllabus (some are readying to take university admissions exams). While originally we had planned to serve 250 women demand was high and we are now serving 300 women in three sections, aged 15 - 30. Most of the women who are currently enrolled come from economically disadvantaged backgrounds and many have had experiences with violence, forced marriage, and depression. Our female teachers share similar backgrounds. Additionally, a series of seminars on issues such as domestic violence, legal rights, rape within marriage, birth control and pregnancy have been incredibly powerful experiences for women participants. Important information has been shared and discussion has taken place in a safe setting.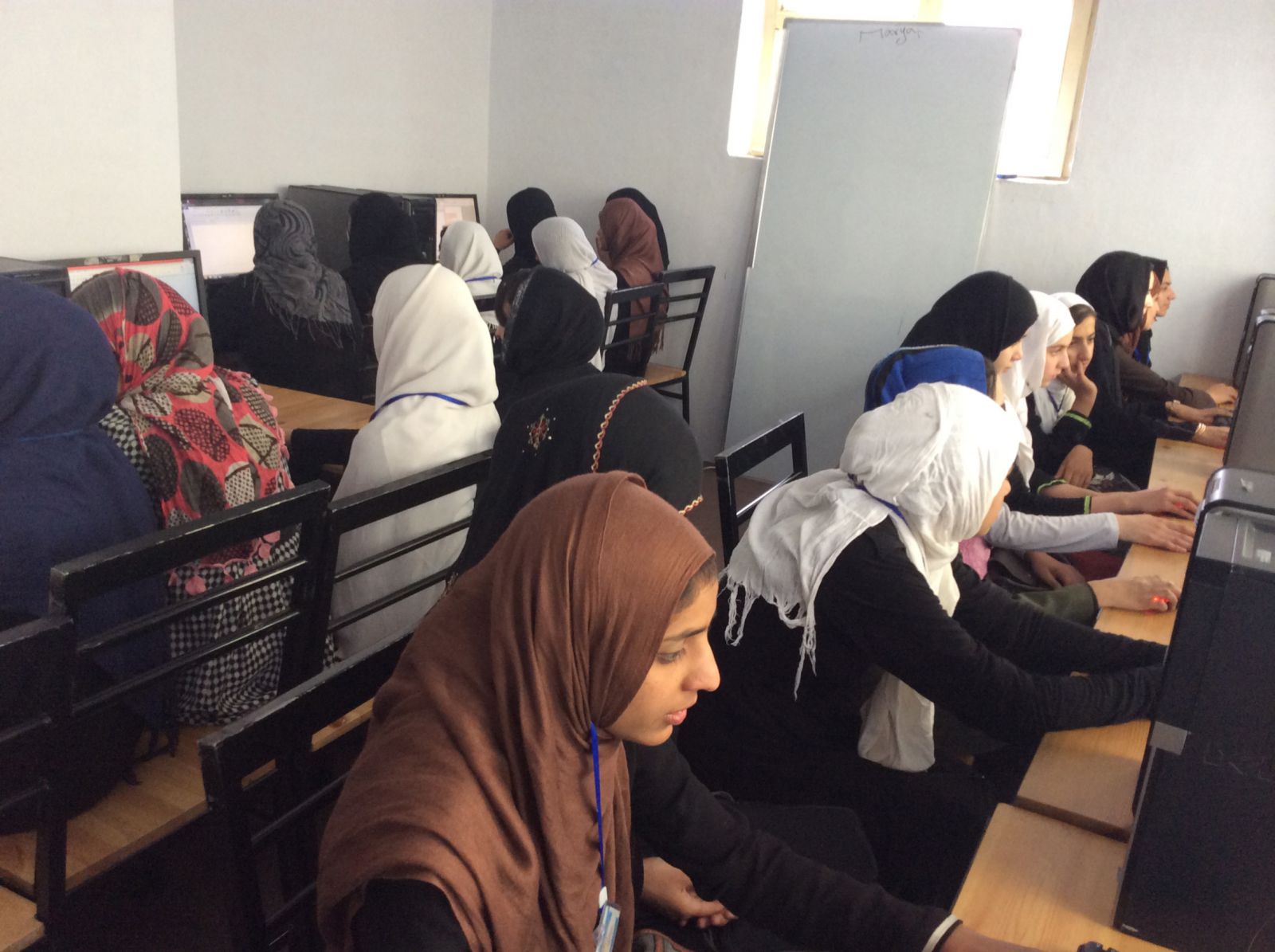 Risks and challenges
Promoting Women Capabilities by Education 's program director describes the challenges best: "Working in a country like Afghanistan is always risky. There are risks of attacks, suicide bombs, acid attacks on the faces of girls, poisoning of the water tanks of the educational centers and schools, kidnapping, target killing, rape, and other such horrible incidents. There were lots of incidents of water poisoning of schools around Afghanistan in the last year. However, despite all the challenges, the students are eager to come and learn something."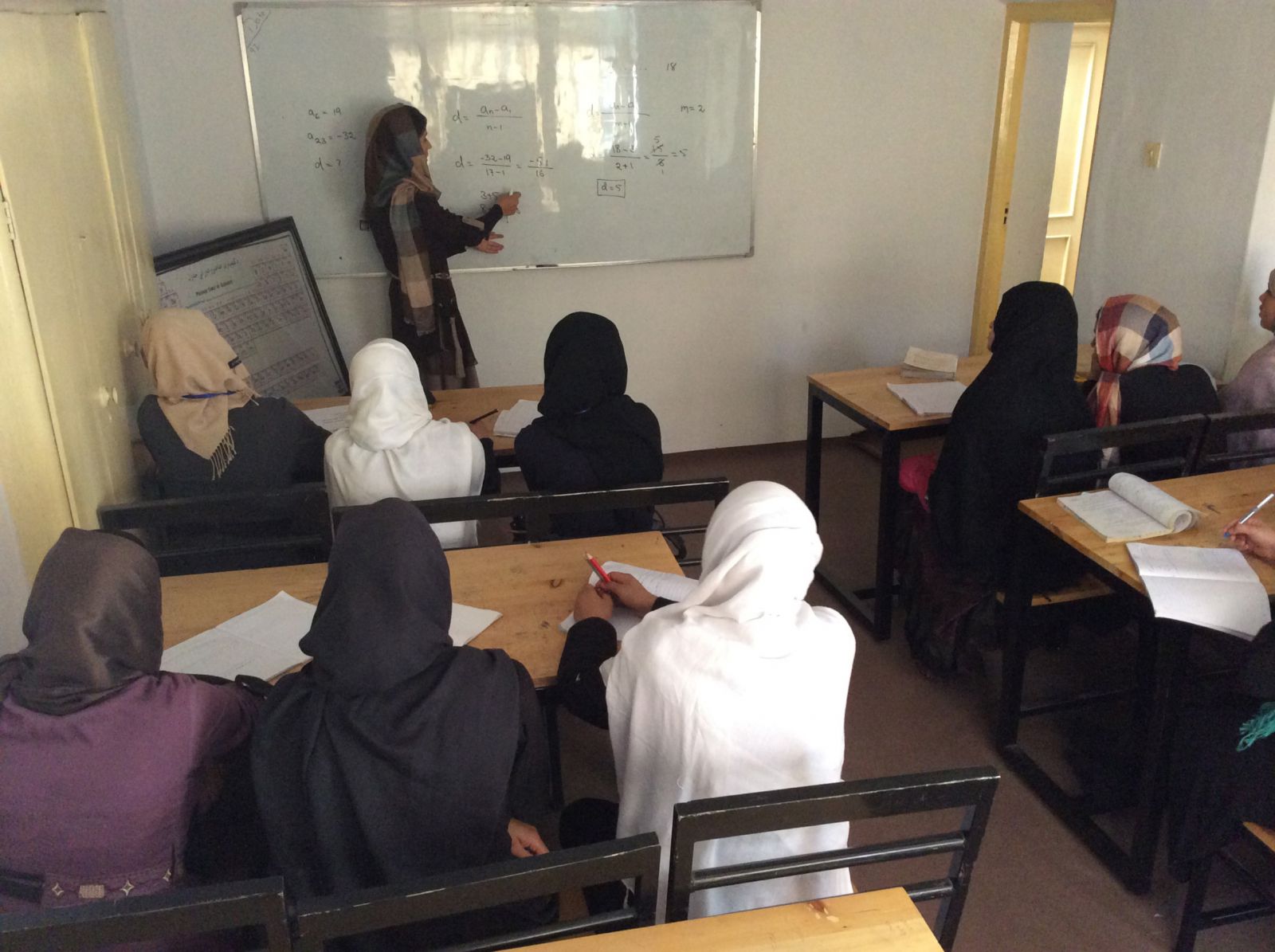 Get personal
"My name is Fahima, I am thirty and have six children. I have only seen war in my life and could not study as we had a very hard life. My father forced me to marry when I was 17 and after could never go to school. A few months ago a woman told me about this place. First I thought I may not afford it, but soon I was surprised that it is free. I joined the course. Now I can read and write and I am very glad. I am trying to get my diploma and find a better job and help my children with studies.
Next steps
The current groups of women enrolled will finish their courses in early 2015 and we plan to start a new class in February 2015.
Budget
To date, we have spent 50% of the $12,900 that was raised through Catapult.
Line Items

Original budget

Amount spent so far

5 salaries for Computer and English teachers for 6 mo

6 salaries for Science teachers for 6 mo

7 salaries for Literacy teachers for 6 mo

Total

$4,200

$6,300

$2,400

$12,900

$2,100

$3,150

$1,200

$6,450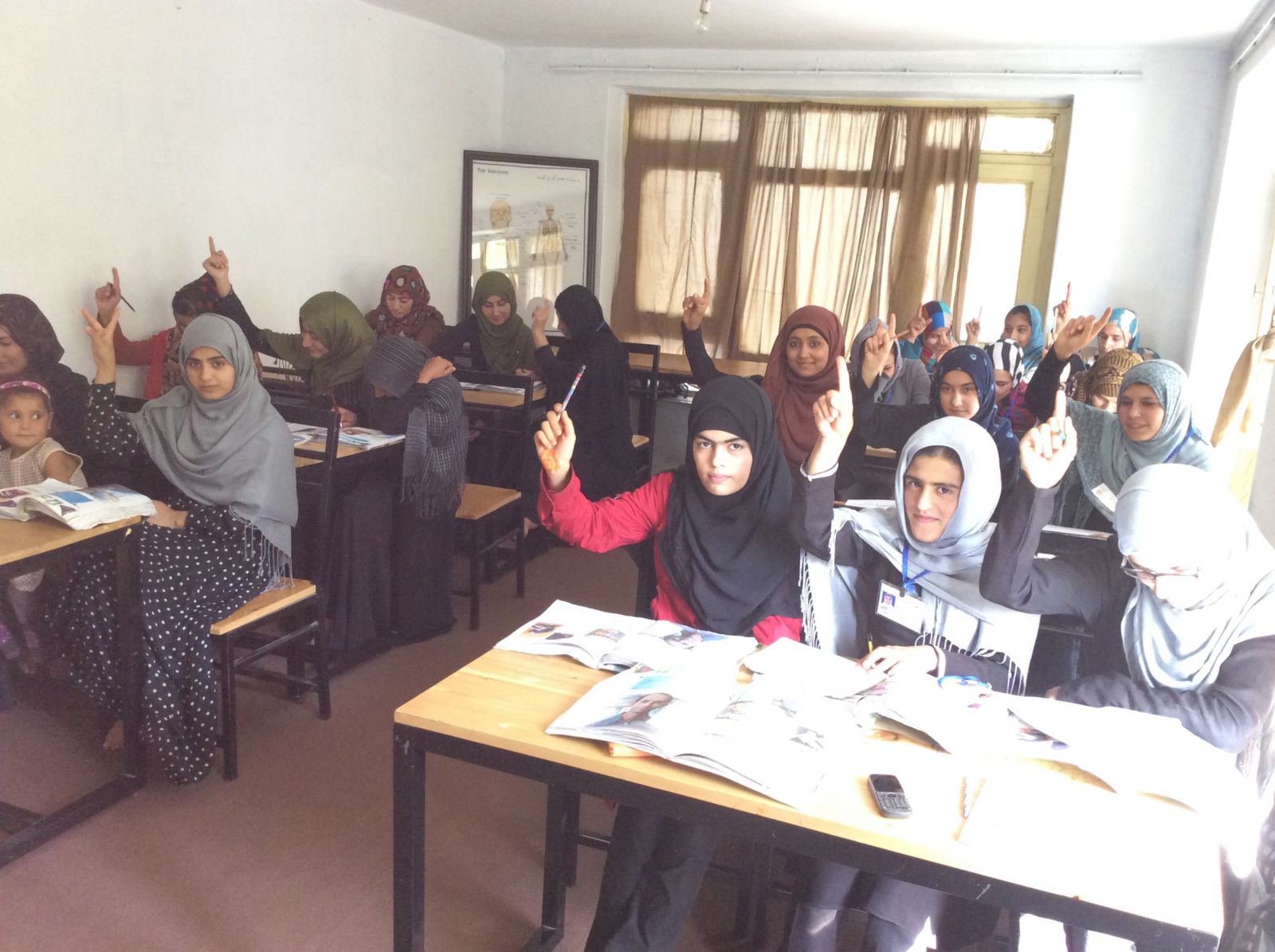 Support teachers at a leadership center where 250 Afghan women will be empowered.
Why we care: Afghan women are faced with gender violence in a myriad of ways –from violence associated with war to early child marriages, the plight of opium brides to the prevalence of domestic violence. Supporting their education helps to break the cycle of violence.
How we're solving this: V-Day is supporting Promoting Women Capabilities by Education (PWCE) to help them establish a leadership center in Kabul, Afghanistan. The center will provide free, non-formal education in literacy, science, computers and English for 250 Afghan women and girls a year, as well as legal, psychosocial and counseling support.
Promoting Women Capabilities by Education has already rented a secure location with a guard, and your support will help to pay the salaries of some of the amazing staff it has assembled. While the climate in Afghanistan is difficult due to the ongoing conflict and the lack of inequity for women, the team behind the leadership center is fully committed to making the program a success.
One measure they are taking is providing some basic provisions for the families of women enrolled in the center so that they are supportive, especially male members who may be skeptical of women's education. As for the on-going violence around Kabul, this is a reality that locals face on a daily basis.
V-Day had great success in supporting programs like this in the past in places like Kenya and Congo where the long-term impact has been evident. Women and girls going through these programs have furthered their education beyond primary school to go to college and become leaders on the community level by engaging in the political process - for example, voting for the very first time.
Providing Afghan women with the opportunity to participate in a leadership program will impact society by providing pathways to women's leadership in a range of fields – enabling them to use skills in the workforce, open businesses, and advocate for their rights in the political sphere.