1 year impact report
"I am happy because I now have a decent source of income. I am relieved that even if my earnings are not that big, I am able to provide for my daily needs, and I do not need to go back to street prostitution."
Impact for girls & women
This is the total number of current members of the survivors' cooperative who have saved money which they are able to loan. 28 of them are now either employed in the catering project, or self-employed in various livelihood initiatives from their loaned savings in the cooperative.
Estimated girls & women affected
34
Broader impact
The survivors have an average of 3 children. 34 members multiplied by 3 is 102. We divide this by 2 to approximate the number of their girl-children and/or dependents, which would be 51. We add this to approximate number of clients of the catering cooperative and livelihood initiatives during the year which is approximately 2,500.
Estimated community members affected
2,500
Survivors' Cooperative Diversifies
It's been a year since you took a stand to support survivors of sex trafficking and help them manage a cooperative. After strengthening the cooperative by reviewing food catering and management tasks, as well as by enhancing marketing strategies, we were able to serve more non-govermental organizations (NGO's) in terms of their food needs. Additionally, some women were also employed in food catering. Even better, the cooperative grew financially from the savings of member-survivors. As a result, more members were able to start new livelihood programs other than the food catering project. One woman started to bring the food service to the business district of Makati, catering to 75 customers in a day. As a group, they also brought the food service to the old city of Manila, catering to 50 customers in a day. Survivors started a variety of bussinesses including: variety stores, a rag business, selling umbrellas, selling accessories, and more. This huge development allowed more of them to leave the sex industry and support themselves and their dependents.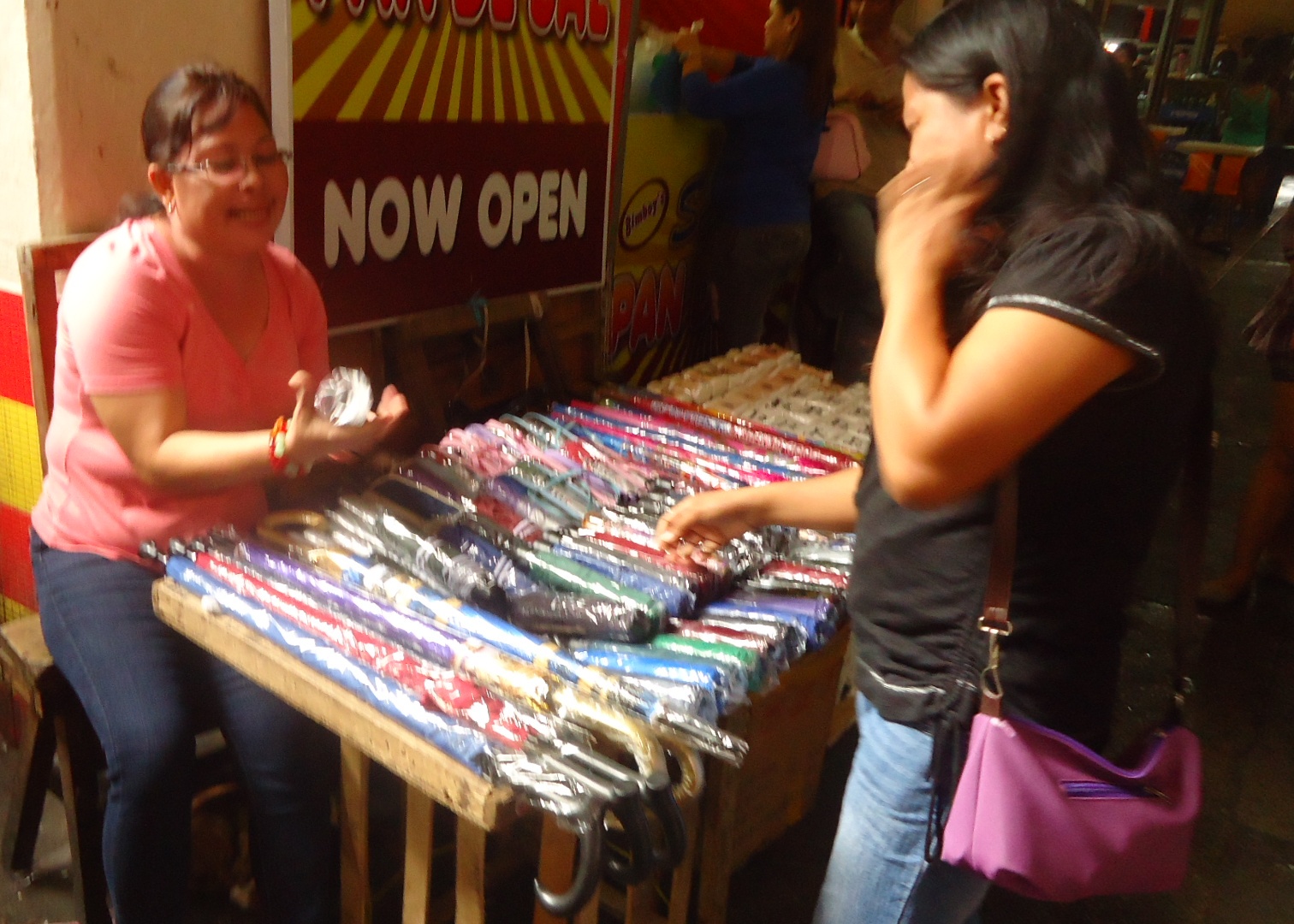 Get personal
M who started her rag business from a cooperative loan, says. "I am happy because I now have a decent source of income. I am relieved that even if my earnings are not that big, I am able to provide for my daily needs, and I do not need to go back to street prostitution. Now, I can face people because I feel that I am now equal to them." J who started her small store says, "I am happy to have this business. I am able to rest from the sex industry, unlike before when I had to go out every night."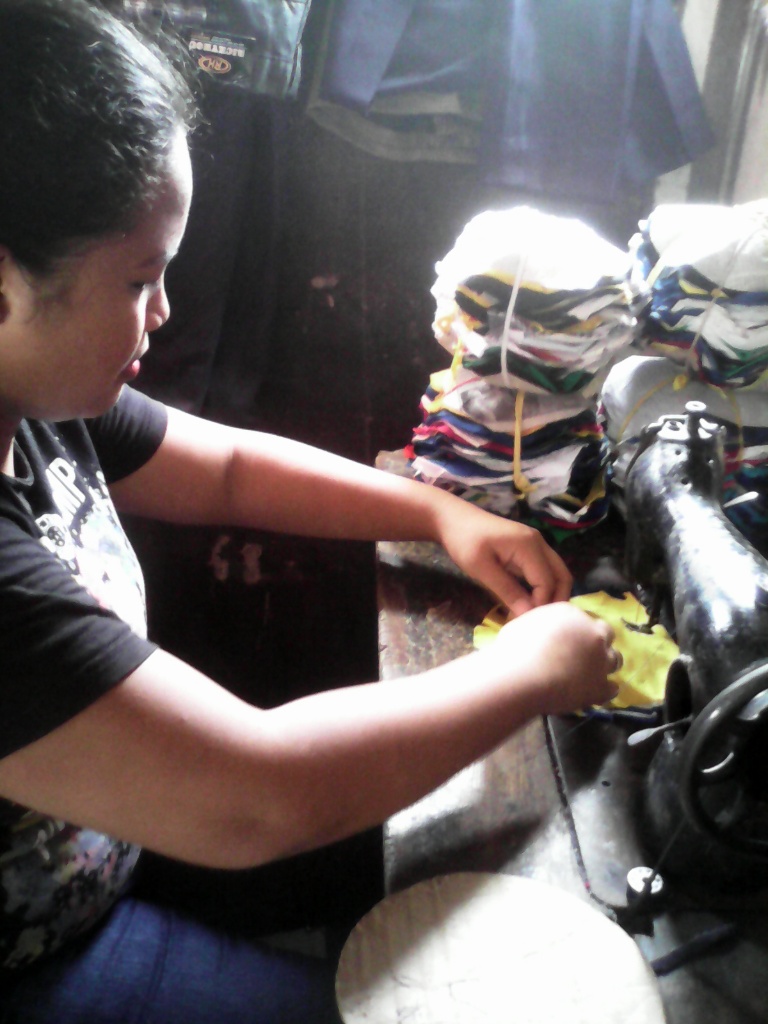 Risks and challenges
As in the previous reporting period, some of the women had to go back to their respective families away from Metro Manila which is our base of operation, so we had to constantly change the employees in the catering cooperative. New survivor employees have to learn the ropes and we guide them patiently. While the taste of food may have changed in the beginning, the new cooks were able to cope quickly and we were able to to maintain the quality of our food and standard of service.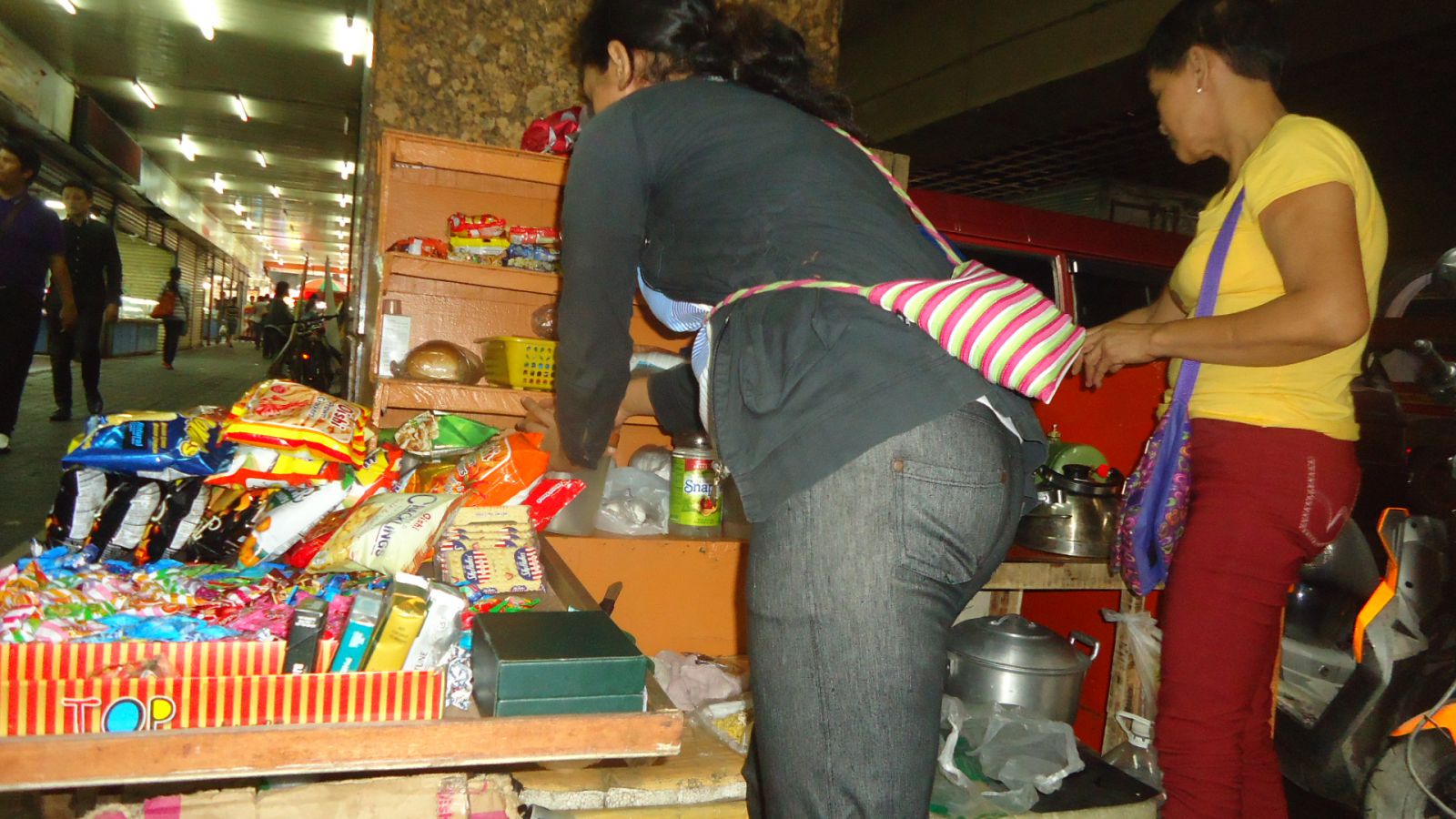 What we've learned
We will anticipate that the employed women may have to leave in the middle of the operations of the cooperative, and better prepare through creating a contingency plan. In that way, we will avoid instability in operations.
Next steps
The project will move forward and we hope that our donors will continue to support us towards the employing more survivors of sex trafficking. The women hope that more of them will be assisted in starting alternative sustainable livelihood initiatives, which will facilitate their exit from the sex industry. It is their ardent hope that their children will not be exposed anymore to the sex industry, as they become empowered economically and holistically.
Budget
Line Items

Projected budget

Amount spent so far

Rental of restaurant venue

Utilities

Labor

Meetings, evaluation, and operation

Total

$1,500

$570

$10,000

$830

$12,900

$1,500

$570

$10,000

$830

$12,900
90 Day Report
Practicing fair trade for alternative livelihood of trafficked women
posted Oct 23, 2013 by Rati Bishnoi
Progress
Since the project was funded, we held meetings with the leaders of survivors and reviewed our strategic plan in relation to alternative livelihood for survivors of trafficking. Activities included reviewing the roles of the leaders within the food-catering project and enhancing their skills through training, brainstorming marketing strategies in order to get more customers among non-profit organizations and allies, finding more sources of organic raw food, and an inventory of our utensils and equipment.
Since June, we were able to get eight new non-profit groups as regular customers. We served food in these organizations' meetings, conferences and trainings. The feedbacks from the customers have been overwhelmingly positive.
They appreciated first and foremost the taste of the food, secondly, the fact that we don't serve pork and beef and that we don't use any artificial flavoring, and thirdly, that we get our vegetables and rice directly from producers. The said organizations became regular customers.
Because of additional customers, we needed to procure additional utensils to be able to serve a bigger population.
We were able to employ four additional women, on top of the eight previous ones. The women were very thankful for being able to augment their families' income and for having a source of living that is not sexually exploitative, as was the sex industry where they came from.
Risks and challenges
As some of the women survivors still have pending cases against perpetrators, such as traffickers and police who violate the women, we had to support their legal fights in court. As such, we are compelled to also financially support these, not only morally and technically.
Some of the women we are helping also leave for their provinces, thus while there was an increase in number of those employed, there were those who left in the middle of the operations. This caused instability in our operations, and we have to immediately enhance the skills of alternate workers. Oftentimes, CATW-AP staff members have to take on operational tasks left behind by survivors.
We have decided then to use the survivor's office as base of operations, where food preparation, cooking and storage of utensils/equipment take place.
The cooperative leadership also had to change its composition.
Up Close
One of the workers, who has been in the sex industry for nine years, shared: "It's a good feeling because the project helped in our daily expenses." Meanwhile, the survivor who manages the cooperative, wrote: "I am very thankful for the trust and the opportunity that was given to me, because even if I am lacking in education, through the catering project, I am able to sharpen my mind in financial matters, in marketing. I know that my skills are still not enough to be able to handle the project very efficiently. But I will keep on learning. I learned a lot in cooking, whereas before I did not know anything about cooking."
Next steps
We will continue to get more customers among non-profit organizations, as well as law groups, to whom we were sometimes referred by non-profits.
We will also continue to systematize the cooperative, its organizational documents and structures.
More women survivors of trafficking will be trained in managing a food catering business, in cooking and serving food. Towards this, we will continue to organize in the streets where many women are trafficked. We regularly go to the streets of Quezon City and in the communities to visit the women, discuss their issues, conduct healing conversations, and hold educational sessions. By the end of the year, we will hold our in-depth evaluation of the project, as well as review our plans.
Budget
Given that the obstacles above included assisting the women in their legal cases, we had to dedicate some of the operational budget towards this. As we have decided to keep the office as base of operations, instead of a restaurant, rental of the survivor's office was the one supported. This is where trainings were also held.
Line Items

Projected budget

Amount spent so far

Rental of Food Business Venue

Utilities

Labor

Meetings

$1500

$570

$10000

$830

$12,900

$750

$285

$5000

$415

$687.50
Additional resources
Yes, we were featured in Cosmopolitan magazine, Sept. 2013 issue, in their "Cosmo Commits" feature.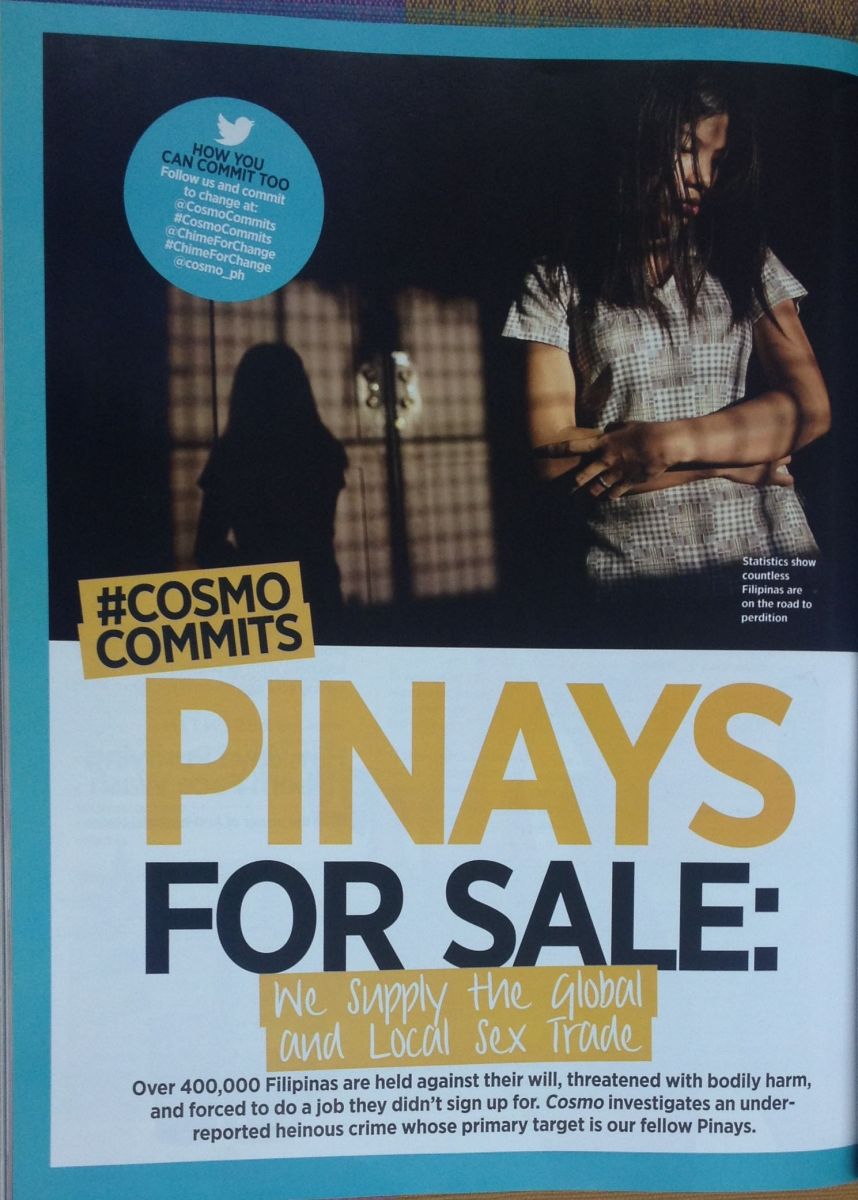 The scanned pages of the magazine were attached as photos. See the page where the story of "Lynette" appears. "Lynette" was the name used for the woman survivor managing the food business. Her words were in Filipino, so here is the translation: "I am happy with what I do now. My main focus right now is to help my sisters, and to show them that to rebuild their lives is not a distant possibility." On page 139, you will see quotes from the CATW-AP's Executive Director Jean Enriquez, which includes these words: "But in fact, these survivors of trafficking are not different from you and me, and any other woman. What we want in life, what we're willing to work hard for, that's what the survivors of sex trafficking also want."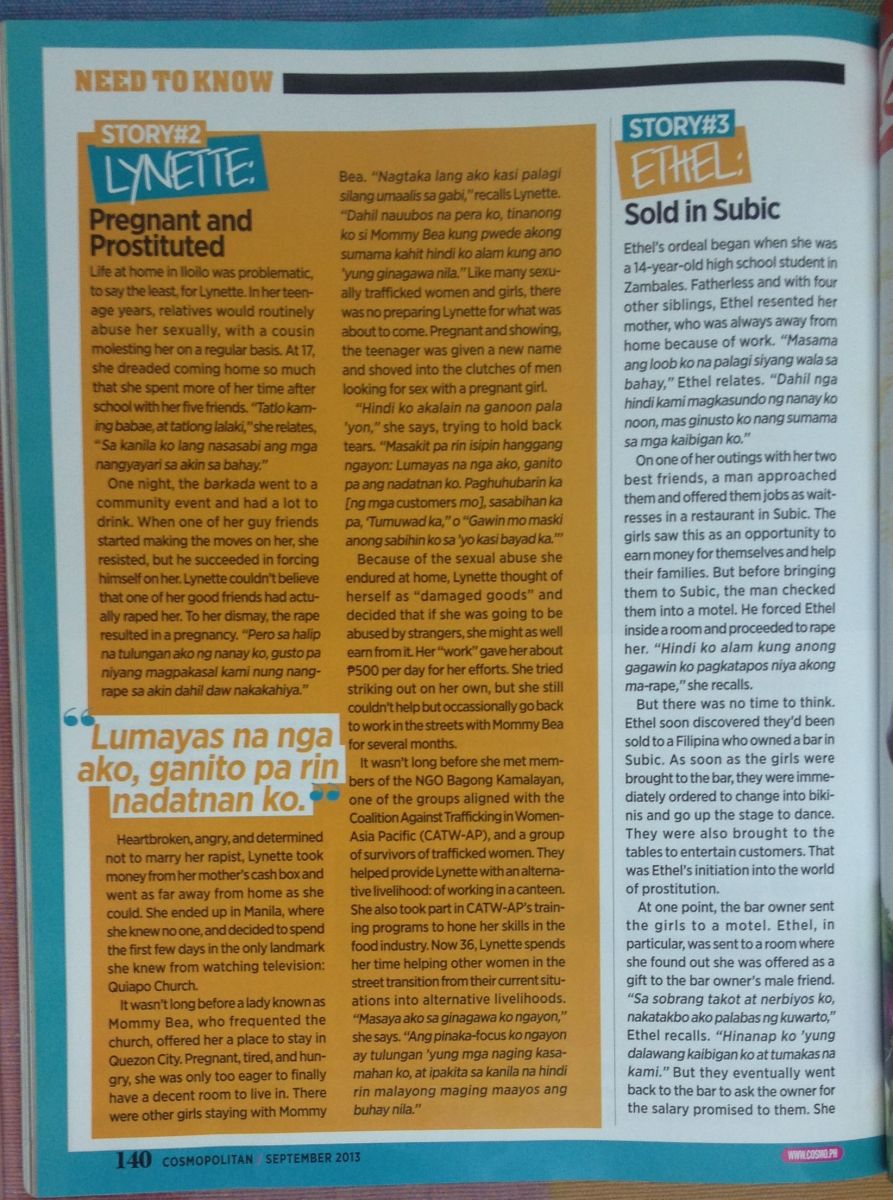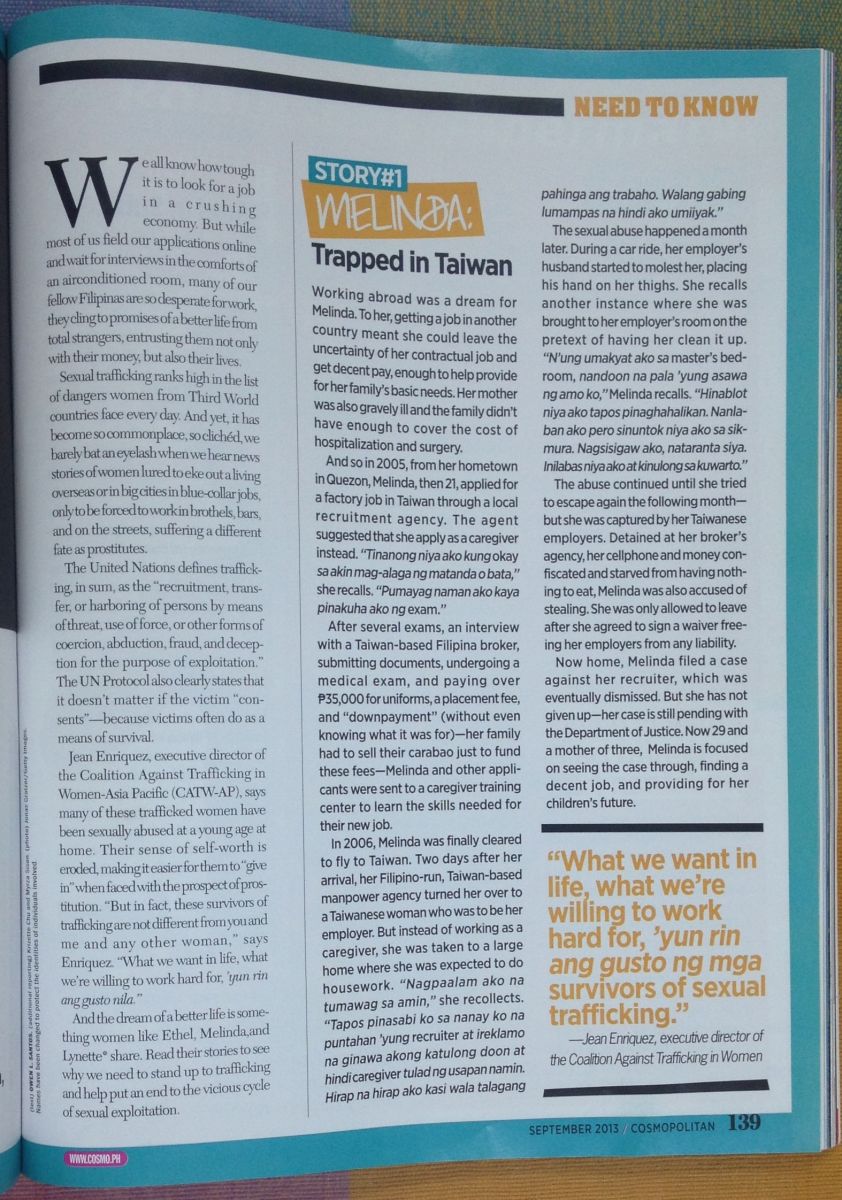 Survivors of sex trafficking operate and manage a survivor-led catering cooperative.

Why we care: Impoverished girls and women are highly vulnerable to sex trafficking and prostitution.

How we're solving this: Provide sustainable jobs for survivors of sex trafficking.

Your support will provide sustainable jobs for survivors of sex trafficking in the Philippines. In cooperation with Bagong Kamalayan Collective, Inc., CATW has equipped a core group of women with skills and training in organizational and financial management, cooperative marketing, and cooking to run a cooperative catering business that values shared earnings and fair trade. This cooperative uses raw organic materials as an alternative to competition.

Additionally, this cooperative serves as gathering space for survivors of sex trafficking to support one another and organize.

With your support, survivors of sex trafficking can collectively operate a food catering cooperative in the Philippines. By increasing the number of women employed this will reduce women's vulnerability to trafficking and prostitution.