90 Day Report
Distancing oneself from the illness, the better to fight it.
Progress
This is the final update, there is no one-year progress report.

The aim of the Mimi Ullens Foundation is to offer cancer patients free of charge specific beauty-care sessions (including tips on hairstyling and makeup) as well as therapeutic massages. Today we are delighted to have been able to offer the support of our specifically trained professionals to patients who, for lack of money, have hitherto been unable to receive our help. In three months, no fewer than 253 additional patients have been enabled to stand back from their illness in order to fight it better.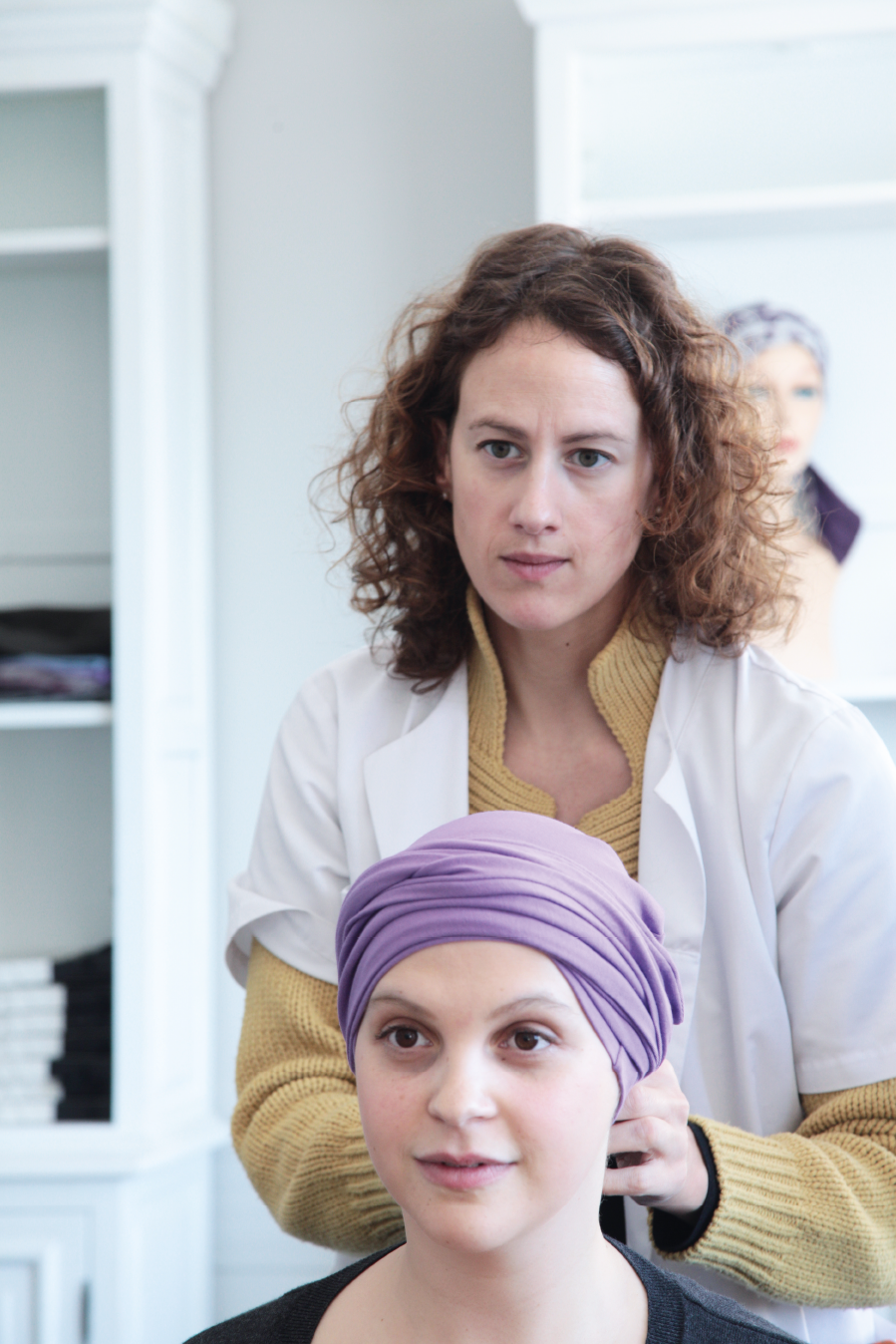 Risks and challenges
The additional care sessions we have been able to provide free of charge to patients are part of the long line of help that we offer in our various wellness centres established throughout Belgium – spaces in which professional care has been available for ten years now and which are highly prized not only by the patients themselves but also by members of the medical staff. Our main challenge is to be able to keep up the number of care sessions we offer in order to meet the ever-growing demand.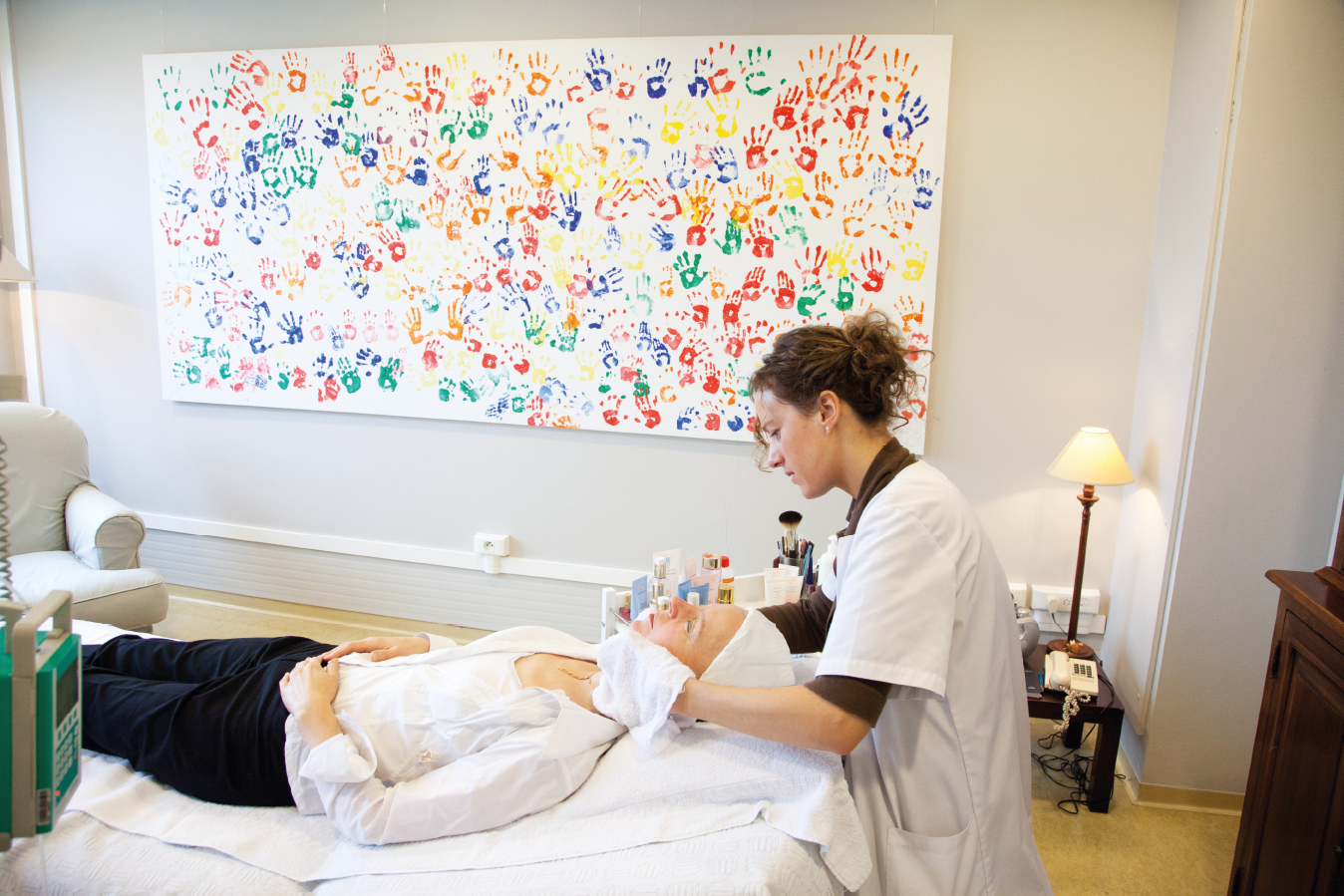 Up Close
The services offered by the Mimi Ullens Foundation to our patients are extremely beneficial, enabling them to live better with their illness and to forget it for a while during a care session or a massage. "The feeling of well-being they get can only help to give them greater courage to overcome their cancer." (Professor Yves Humblet, Oncologist).
Next steps
Over the next few months – and until our funding runs out – we will continue to offer our support to the greatest number of patients possible – a task that comes easily to us, given the number of patients approaching us who have so far been unable to benefit from our help.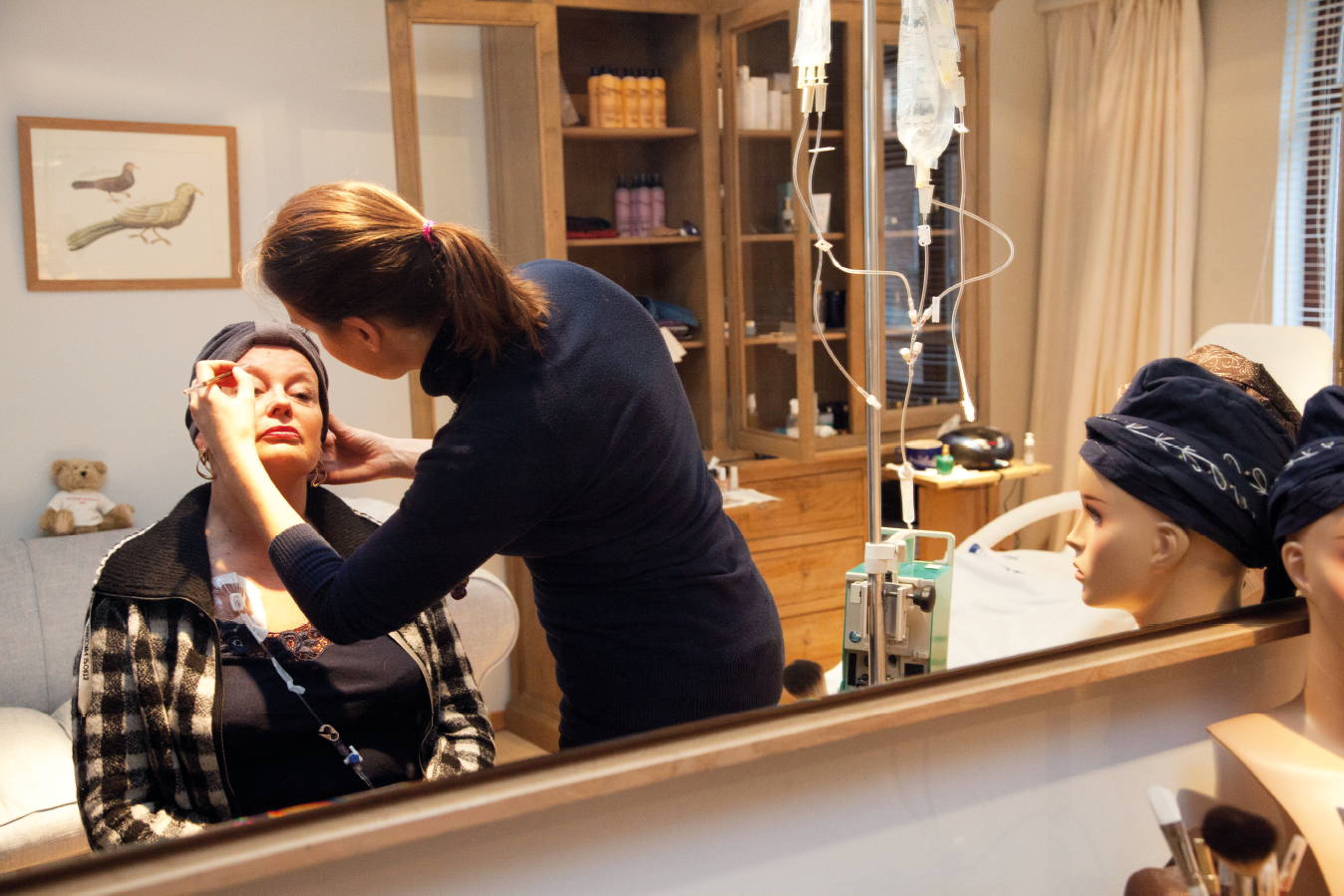 Budget
$4,149.20 have so far been drawn down from the total funding we have received of $14,800 and have enabled us to finance 253 care sessions (151 beauty-care sessions and 102 therapeutic massages).
Line Items
Projected budget
Amount spent so far

500 specific beauty-care sessions

400 therapeutic massages

Total

$8,000

$6,800

$14,800

$2,476.40

$1,672.80

$4,149.20
Support women to feel more secure in their bodies and have the courage to fight cancer.
Why we care: An increasing number of women face cancer each day. Reducing the severe effects of treatment can make the disease easier to handle and help patients through recovery.
How we're solving this: By supporting women cancer patients with a wide-range of free professional beauty care services and therapeutic massages. Our goal is to host 900 care sessions in our wellness centres, located within the oncology departments of our partner hospitals in Belgium.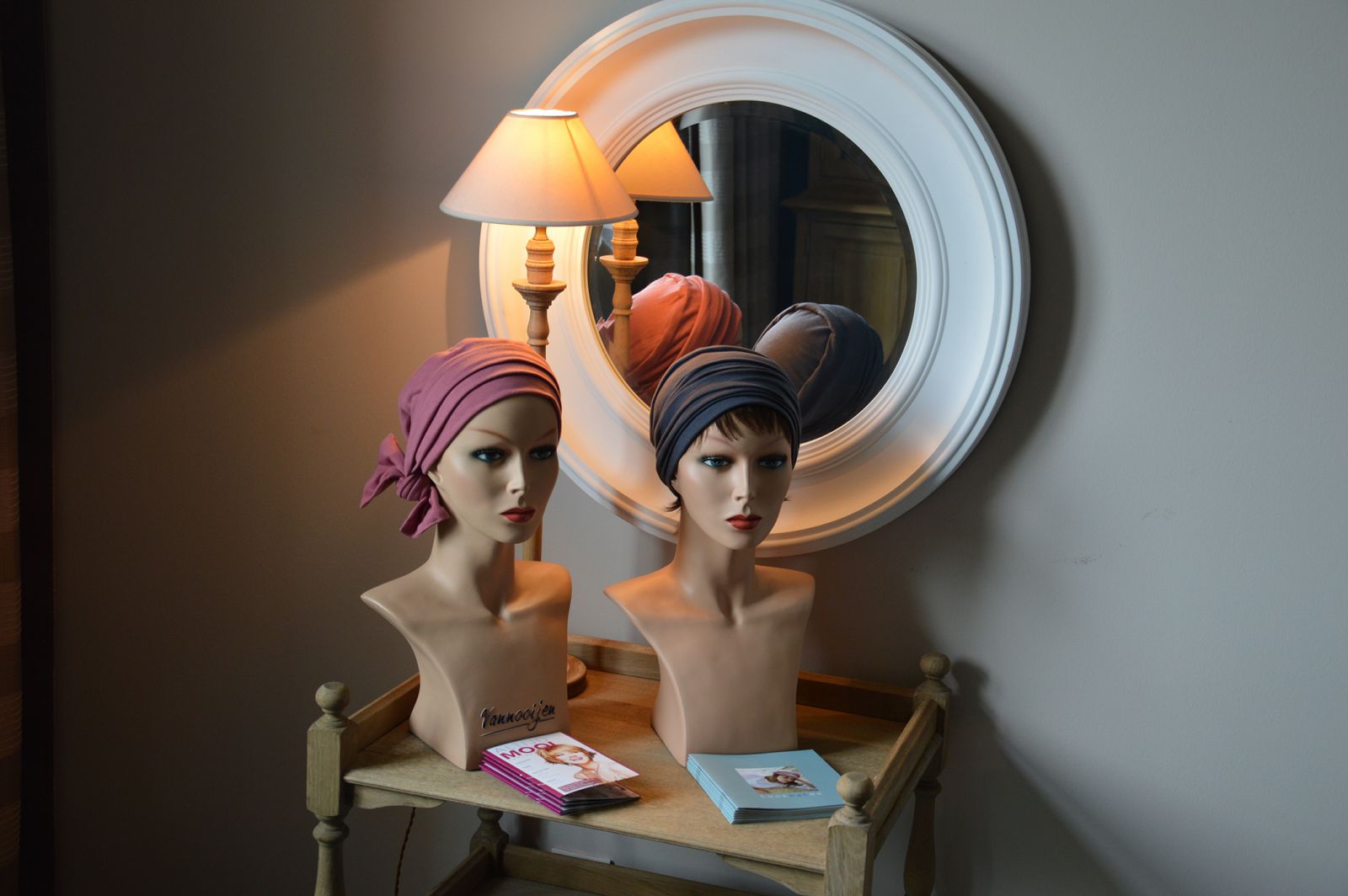 With your support, 900 patients can choose to attend, entirely free of charge, 500 beauty-care sessions, including advice on hairstyles and makeup, and 400 therapeutic massages. Trained professionals will carry out this unique support and be there every step of the way.
In 2012, 6.6 million women throughout the world discovered they were suffering from cancer. While treatment is effective, its effects on the body are considerable and include skin reactions, broken nails, as well as loss of hair, eyebrows, and eyelashes. Often, women start to feel that they are losing their femininity and their dignity.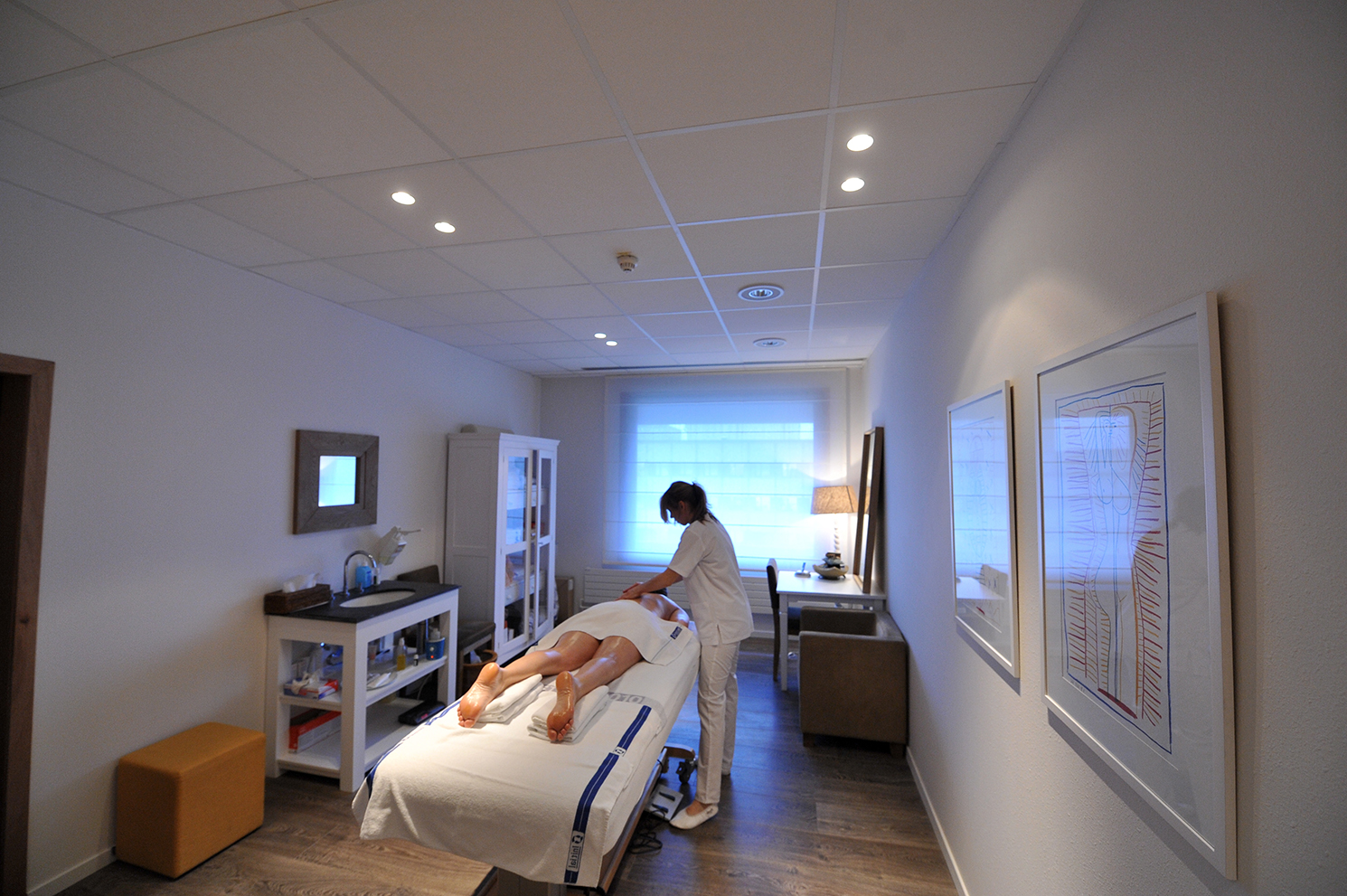 By improving the well-being of cancer patients, we'll substantially improve their chances of recovery. We know that women have greater strength to carry on the fight if they feel more confident in their bodies. Our support also helps to combat loneliness and isolation through the warm welcoming environment provided by our trained professionals. The beneficial effects of our work are recognized by both the medical corps and by the patients themselves.
We already have seven centers that are operational in Europe – five are located in Belgium. This structure allows us to work extremely well and efficiently and is highly valued by all our stakeholders, from professionals to patients to partners. Currently, our principal challenge is to gather the funds we need to continue and extend our work. Your support, along with a variety of communications strategies and partnerships, will help us reach our goal.
We're improving the quality of life for women facing cancer by offering them specific care, such as beauty and therapeutic massages. This is the very essence of our work. We have carried out our mission for ten years thanks to the generosity of our sponsors, partners, and people like you.
If women feel more secure in their bodies, they'll have greater courage to fight the illness. Together, let's help patients fight the effects of cancer treatment on women.