90 Day Report
Beauty skills to boost confidence
Progress
This is the final update, there is no one-year progress report.
We have now updated all of our training materials and published them in a lock out area especially designed for our 1,800+ beauty trained volunteers. This enables our volunteers to access all our training in one place and to complete it at their leisure. It covers all aspects of training - appearance, beauty skills, talking to women who have cancer, sharing information and skills.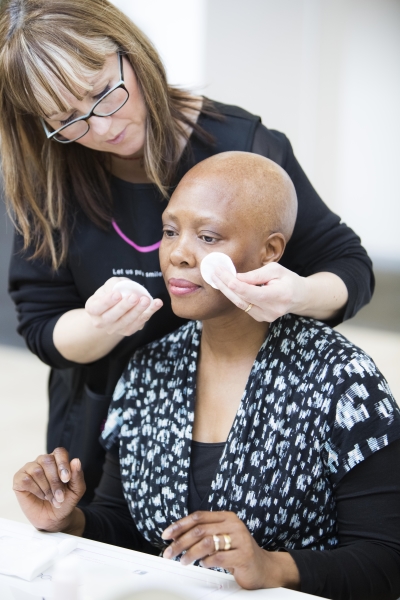 Risks and challenges
The main problem we have encountered is taking the existing training materials (which were hard copy format) and editing them into a suitable online version, without omitting any vital information.
Up Close
"It was great to have the opportunity to use make-up I wouldn't usually try and being shown how to make the most of my appearance. You don't realize the importance of your eye brows until you lose them, you also lose the shape and definition to your face. It was just really fun – I think it makes every bit of difference, everything about you is just more positive, you can just cut off that cancer label it's not about the cancer it's about the here and now." LGFB Beneficiary
Next steps
The project is now completed and the online training is now live in the lock out section of our website for new and existing volunteers to access whenever the so wish.
We're empowering our beauty volunteers to use their experience to help restore confidence and self-esteem for women with cancer.
Why we care: Each year in the UK, more than 160,000 women receive a devastating cancer diagnosis. The side effects from treatment can be demoralising. Look Good Feel Better is unique in providing support in this area.
How we're solving this: We're updating training materials for our beauty volunteers to develop their skills in helping women with cancer. Your support will cover the cost of design, online programming, print, and production of materials.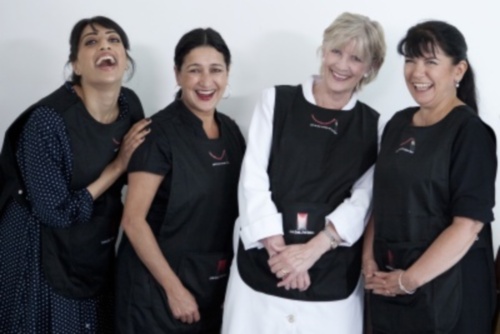 The demand for services provided by Look Good Feel Better is growing, and so is the need for more volunteers trained in beauty skills to join our existing team. We'll work to ensure that volunteers are provided with solid training to guarantee our services are delivered professionally and efficiently. We're creating new training materials that provide all the necessary information needed prior to delivering services. Volunteers will share their knowledge about beauty issues such as skin care for damaged and sensitive skin and drawing on eyebrows and lashes lost as a result from cancer treatment.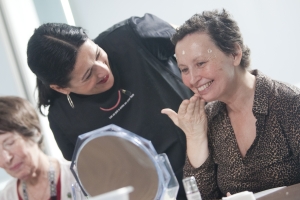 We're working with a third party to produce new training materials, both on-line and off-line. These materials will replace outdated copies and enable volunteers to be trained consistently. We hope that the new materials will be available this fall, enabling all new and existing volunteers to benefit from them. Also, with the introduction of an online version, we hope to appeal to a younger audience, helping to complement our existing team. Our overarching goal as an organization is to reach all women who are in need of our services by 2017.
There are always risks that the new materials will not be sufficient to increase the number of our volunteer and that the trainings might not complement volunteer's knowledge. Despite these challenges, we're confident that the variety of content and accessibility will widely improve the current training model.
By empowering our volunteers, they'll use their skills to effectively help women with cancer.