1 year impact report
"I feel like the luckiest person in my family to be part of something like Girls Leadership Program!"
Impact for girls & women
The number of participants in summer camp, fall session, and spring session.
Estimated girls & women affected
56
Broader impact
This includes the participants' mothers (those who didn't participate), sisters, and female friends and neighbors, as well as the guest speakers and volunteers' female family members, friends, and acquaintances with whom they shared their experience.
Estimated community members affected
100+
Empowering local Afghan girls
Thank you for funding Women for Afghan Women's (WAW) Girls Leadership Program (GLP) for Afghan girls in New York City! Since our 90-day report in which we shared the exciting activities of the GLP summer camp, we had a fall and spring sessions in which a total of 21 girls (aged 10-18) participated. The fall and spring sessions featured many exciting activities:
guitar lessons;
leadership workshops including effective communication, conflict resolution, self-confidence, and goal-setting;
human rights trainings including anti-bullying, women's rights, domestic violence, tolerance, and child marriage;
creative writing;
critical thinking;
team-building activities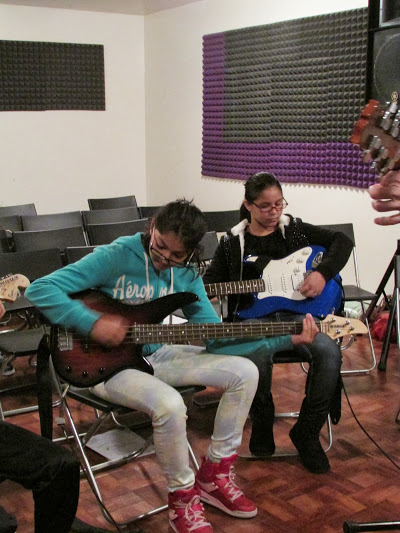 The leadership and human rights workshops, in particular, were a highlight for the girls. The change in their self-confidence, perception of their place in the world, and goals for their futures from the beginning of each session to the end was significant, especially among new participants. The two student team leaders and those returning to GLP were empowered to share their experiences of how GLP has changed them, and they felt proud to be resources for the other girls. We were honored to work with a number of amazing guest speakers and volunteers who donated their time. They helped enhance the girls' experiences and were valuable role models. We are proud that our success continues – none of our participants (since GLP's inception in 2005) have been pulled out of school and forced to marry.
Get personal
Safia, age 11, arrived from Afghanistan with her family in August 2013. She joined GLP in the spring session, the first in her family to join such a program, and she quickly became an enthusiastic participant. "I feel like the luckiest person in my family to be part of something like GLP!" Her mother agrees, "I wish I had a program like this when I was growing up. I wonder how my life might be different."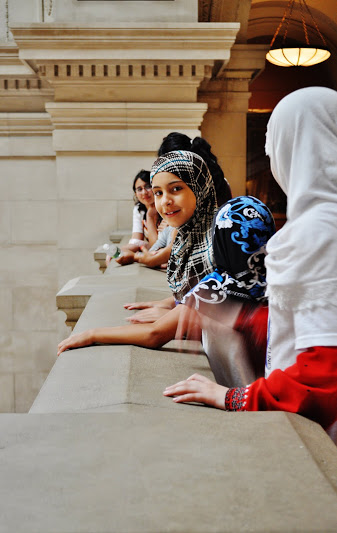 Risks and challenges
WAW's biggest challenge is convincing families to allow their daughters to participate in GLP due to the Afghan community's deeply conservative nature. Fortunately, we are able to successfully advocate for the daughters of families with whom we work closely. The number one reason mothers give for their consent is a fervent wish for a different, more prosperous life for their daughters. Fathers are much more difficult to convince. However, we have built a strong reputation in the Afghan community for respecting Islam and Afghan culture. This has earned us the trust of many Afghan men, allowing us to work with the entire family. We still have a long way to go as we have only worked with about 10% of the Afghan girls in our community.
What we've learned
This year, two previous participants who are 16 and 18 years old, became team leaders and co-led the sessions with the staff GLP leader. These two girls, along with two current participants, chose the topics and created the curricula, with the support and guidance from staff. This helped transfer ownership to participants, empowering them and helping to keep them engaged, resulting in only two girls dropping out of the program early. We planned to have at least two mother-daughter workshops during each session but we only had one due to a lack of interest and childcare. In the future, we will work hard to have one mother-daughter workshop per session by articulating the importance of their participation and securing childcare.
Next steps
WAW is currently preparing for its 2014 summer camp set to begin the first week in August. Participants are looking forward to an exciting month of workshops, field trips, and activities. GLP will continue long into WAW's future as it has proven to be a powerful program in building confident and compassionate leaders intent on creating a more just world.
Budget
Line Items

Projected budget

Amount spent so far

Portion of annual salary for GLP leader

Field trips

$5,200

$550

$5,200

$550
Further reading
Please read more about GLP at womenforafghanwomen.org!
90 Day Report
Promote education and skills for girls and women
Afghan girls learn tools to be healthy and strong and follow their dreams.
Progress
This summer, Women for Afghan Women (WAW) led a three week summer camp for Afghan girls in Queens, New York. Eight girls aged 10-14 participated in activities focused on two themes: 1) healthy lifestyles; and 2) leadership and women's rights.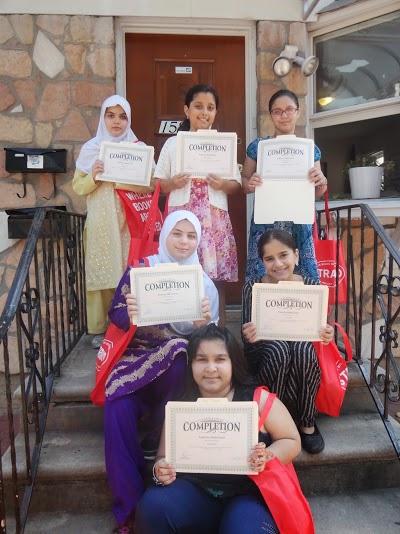 For healthy lifestyles, the girls were visited by two guest speakers: a doctor who discussed nutrition; and an esthetician who discussed skin care/hygiene. The girls also participated in a cooking workshop making healthy meals, had outdoor yoga, and took a field trip to the bowling alley!
For leadership and women's rights, the girls watched films on women's rights and discussed them. They also learned about their culture through visiting an exhibition on Islamic Art at the Metropolitan Museum. Lastly, the girls did role-playing activities that challenged them to think critically and express their opinions. Role-playing included running for the president of Afghanistan, acting as a parent in a parent-teacher conference, and playing a father whose daughter came home after curfew.
Risks and challenges
The main challenges of the Girl's Leadership Program (GLP) are overcoming timid behaviors and respecting Afghan culture. When Afghan girls begin coming to Women for Afghan Women, they are very shy. This is common among every Girl's Leadership Program group.
However, during the camp, this problem was magnified because participants did not previously know each other. After only a few days, the girls began asking questions and voicing concerns about their lives and community. By the end of the program, the girls had become sisters and friends. Another challenge is ensuring that all topics and activities are not in conflict with Afghan culture and religion. Women for Afghan Women carefully selects activities that teach leadership and confidence while still respecting the richness of the religion and culture of Afghanistan.
Up Close
GLP is a great and fun way to learn leadership skills. I love this program because it helps girls know they can make a difference." Mariam, GLP member.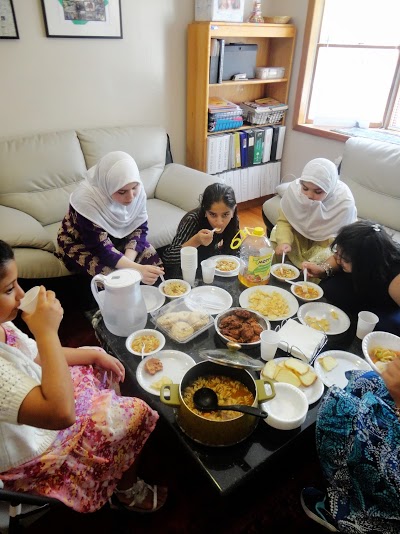 Aisha: Aisha joined GLP an introverted teenager poised to be pulled out of school and married. Years later, she has grown into a confident and educated young woman who, by choice, remains unmarried. Aisha recently spoke of how GLP makes a difference: "WAW inspired and taught me to be a leader. The life that I have today is because of WAW.
Next steps
WAW's Girl's Leadership Program program for 2013/2014 kicked off in September to a fun start with our girls participating in a "Girls Rock Camp." Nine of the 10 Girl's Leadership Program participants had never played an instrument in their lives and at the end of the day had the opportunity to record their own song! Each girl got to take home a guitar and now Women for Afghan Women is partnering with Guitars not Guns to teach the girls more about the instrument. For the 2013/2014 school year, the Girl's Leadership Program will be taking place in Queens and Long Island, NY.
Budget:
Thus far, Women for Afghan Women has spent $1,490 on a portion of the annual salary of the Girl's Leadership Program leader and for field trips to during the summer camp.
Line Items
Projected budget
Amount spent so far

Portion of annual salary of GLP leader

Field trips

$5,200

$500

$1,300

$190
Additional resources
Girl's Leadership Program was featured in the Catapult video!
http://www.youtube.com/watch?v=AqHG5pS81D0
Please read the following blogs to learn more!
Connecting Girl Leaders in Brooklyn and Queens
A Healing Saturday with WAW's Girl Leaders
Afghan girls deserve the chance to create and pursue their own dreams.
Why we care: Afghan girls living in New York often suffer the same fate as girls in Afghanistan: barred access to education and forced marriages at a young age.
How we're solving this: Our Girls Leadership Program teaches leadership skills, connects girls with Afghan female leaders and role models, and encourages them to create and follow their dreams.
Women for Afghan Women (WAW) was founded in 2001 to advocate for Afghan women and girls both in Afghanistan and New York. WAW soon realized that despite being raised here, the daughters of this community are at risk of facing fates identical to their mothers. Many girls in the local Afghan community live within the same cultural confines as their mothers and are in danger of being pulled out of school, forced to marry someone they barely know, and prevented from preparing for college and/or a career. We know dozens of girls who have been pressured or forced to accept such a fate.
In 2005, we launched the Girls' Leadership Program (GLP) which works directly with girls aged 10-14 to teach them about leadership skills and human rights, and educate them about the multitude of educational and career opportunities available to them, enabling them to advocate for life paths different than their mothers were forced to take.
Girls who attend our program learn about prominent Afghan and Muslim female leaders, explore Afghan and Muslim culture and history, participate in art projects that promote self-expression, discuss topics such as healthy relationships and self-esteem, and are encouraged to begin dreaming about the futures they envision for themselves.
From the very start, this program has been successful. Of our very first group of GLP members, not one girl was pulled out of school or forced to marry, despite the fact that each girl was at risk.
These girls become the foundation for social change within their own communities. Many return to help develop the curricula and be role models for the next GLP group.
When Aisha first joined this group, she was a teenager about to be pulled out of school and married to a stranger. At a recent event, Aisha stood up in front of a crowd of people, mostly Afghan families, and shared: "Women for Afghan Women inspired and taught me to be a leader. The life that I have today is because of this organization." She is currently completing her last year at Queens College and looks forward to a future of her own choosing.
---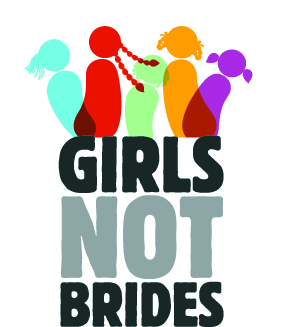 Women for Afghan Women is a member of Girls Not Brides a global partnership of more than 250 non-governmental organizations committed to end child marriage.

www.girlsnotbrides.org @GirlsNotBrides