1 year impact report
We empowered survivors to be spokespersons who can tell their stories and help shift communities to see domestic violence as a human rights violation.
Impact for girls & women
This is the total number of women we reached through our programming.
Estimated girls & women affected
178
Broader impact
This data is still being collected, and will be added to the project as soon as possible.
Estimated community members affected
?
From victim to victor
Our program empowered domestic violence (DV) survivors to rise from victims to victors. Our support center provided a safe space for women fleeing domestic violence, as well as psychological, legal, and medical care, and education to them and their children. We helped the women keep their children safe during visitation with abusive partners and we supported their housing search so they could reintegrate into society as independent women. Survivors participated in educational and vocational programs for parenting and life skills, and then used their new professional skills in looking for a job. They realized firsthand how powerful and capable they could be.
Advocacy forms a crucial part of our strategy - we met with the UK Ambassador to Armenia about adopting and implementing laws against domestic violence. We informed him about the grave situation and pushed him to use his influence to campaign for more legal rights for survivors. In conjunction with other women's and children's NGOs, we drafted the annual shadow report to the UN about equality and gender based violence in Armenia. We empowered survivors to be spokespersons who can tell their stories and help shift communities to see domestic violence as a human rights violation.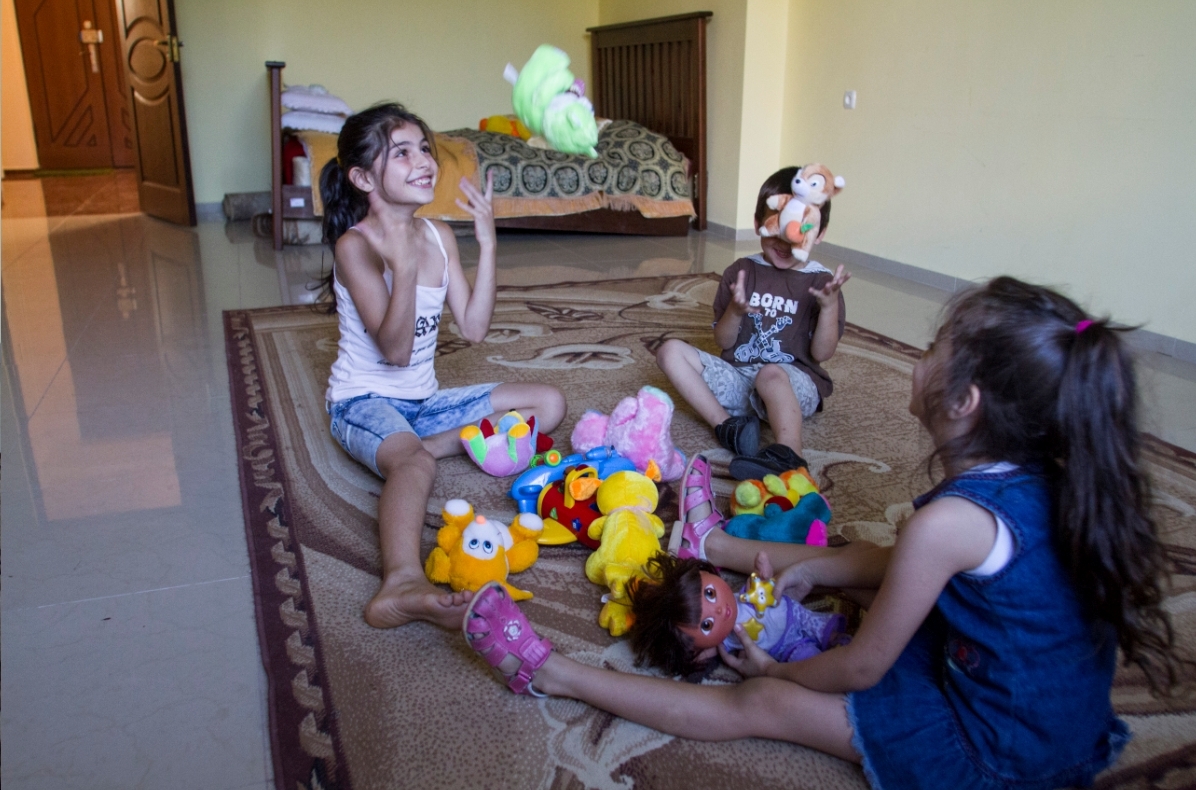 Get personal
Christina was psychologically abused and abandoned on the street for keeping her baby. After participating in parenting classes for domestic violence victims, she learned about the cycle of violence and gained skills essential for single motherhood. Now, a small business owner she says, "I'm back on my feet…and I can take care of my baby and myself." Hasmik's husband put out cigarettes on her and hurt their children. But she fought publicly for custody and then shattered domestic violence myths on TV.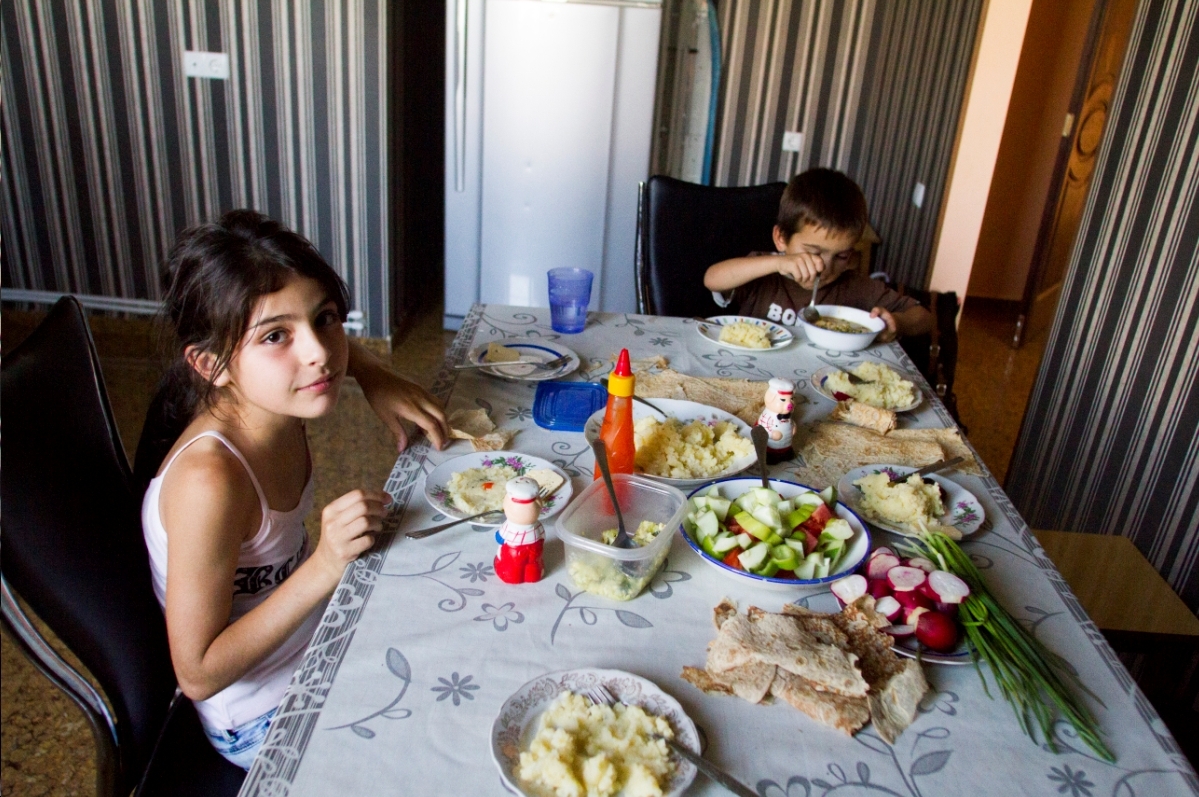 Risks and challenges
Our greatest challenge is accommodating all the women who are breaking the silence about domestic violence. We try not to refuse any women, but have a hard time finding enough capacity for everyone in our shelter. We installed cameras at the office and an alert call system to prevent staff being harassed. Lately, a wave of hate speeches against women's rights NGO's staff and activists has risen up, with many having their lives threatened. One group declared the word "gender" in the law on Equal Rights and Equal opportunities for men and women, as un-Armenian, indecent, and a threat to Armenian families and Armenian statehood.
What we've learned
If we were starting over, we'd invest more funds in a project to raise awareness and provide services on a larger scale to all regions of Armenia. We'd also invest in more staff and hire another social worker for staff, who suffer from stress due to long hours at work and the difficult cases they handle.
Budget
Line Items

Projected budget

Amount spent so far

Food and shelter

Hygienic supplies

Transportation

Utilities

Social Worker

Total

$6,000

$1,000

$1,000

$2,000

$6,000

$16,000

$6,000

$1,000

$1,000

$2,000

$6,000

$16,000
More information
90 Day Report
Raising awareness in a hostile environment
posted Oct 29, 2013 by Rati Bishnoi
Progress
Since receiving funding, Women's Support Center received 16 new beneficiaries at the Center in addition to the 32 existing beneficiaries. 5 women and 4 children are housed at the shelter, 6 domestic violence counseling sessions and 18 evaluations of beneficiaries were performed by social workers,19 legal consultations and court cases were undertaken, 17 psychological sessions for children, 2 group psychological sessions and 29 individual psychological sessions were undertaken. In the last month, we received 2 heavy cases where we were required to request police assistance in order to ensure safety. A press conference held on September 3, 2013 at the Media Center discussed the recent threats by extremist groups towards women's rights. Women's Support Center also met with government officials and civil society representatives. A 12-hour sit-in was held to declare the National Day to Combat Domestic Violence.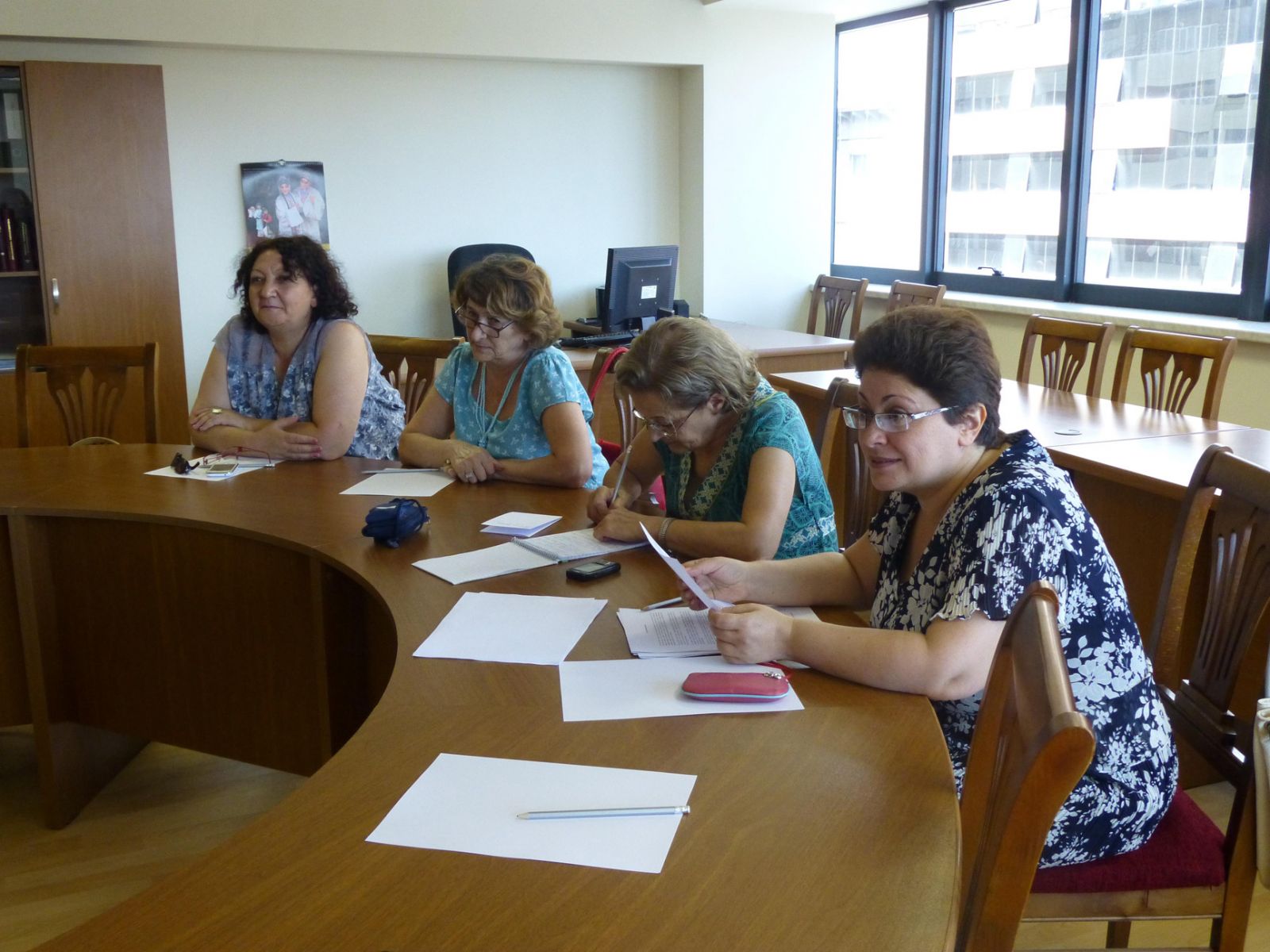 Risks and challenges
The Law on Equal Rights and Equal Opportunities for Men and Women was adopted on 20 May 2013. The result of the adoption of the Law was that extremist groups started disseminating misleading information and spreading hate speeches through social media and television. They are distorting the image of the Women's Support Center, threatening our public activities and even threatening the lives of some individuals and their families. This hostile environment makes work extremely difficult and limits our outreach efforts of raising awareness on gender issues and gender based violence. We are now in the process of installing security cameras at our office and shelter to ensure the safety of staff and beneficiaries.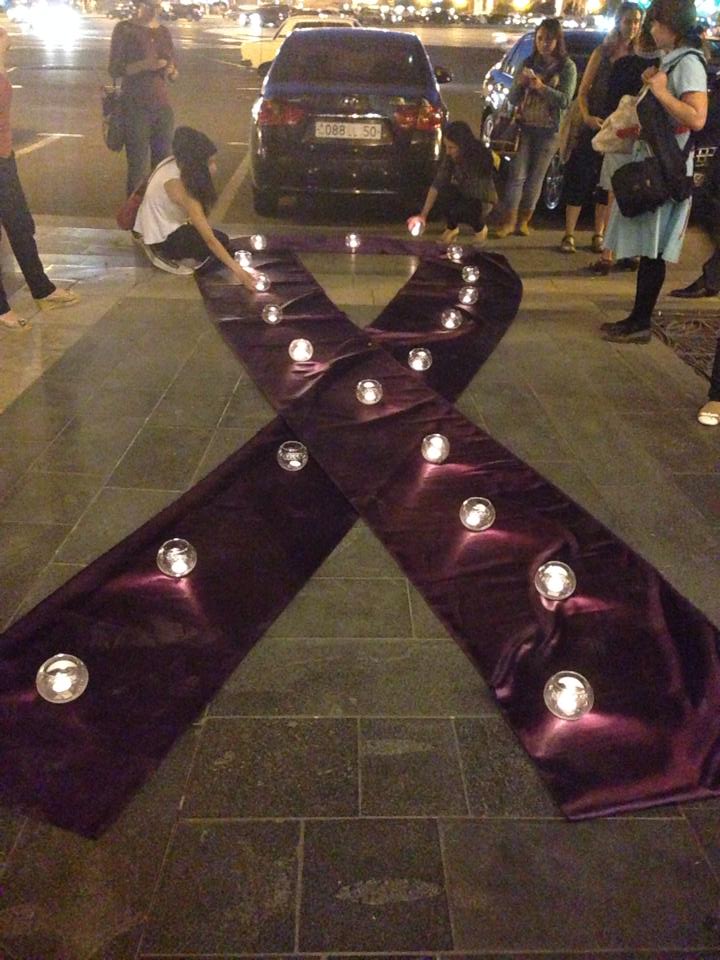 Up Close
"As a professional, I see afraid and broken women coming into our center and leaving as strong and confident individuals, ready to take a stance for their rights" – Psychologist
"After coming here [DV trainings] I understood what domestic violence is and realized that I can never again tolerate violence anywhere, neither my family nor my friends circle" – Program beneficiary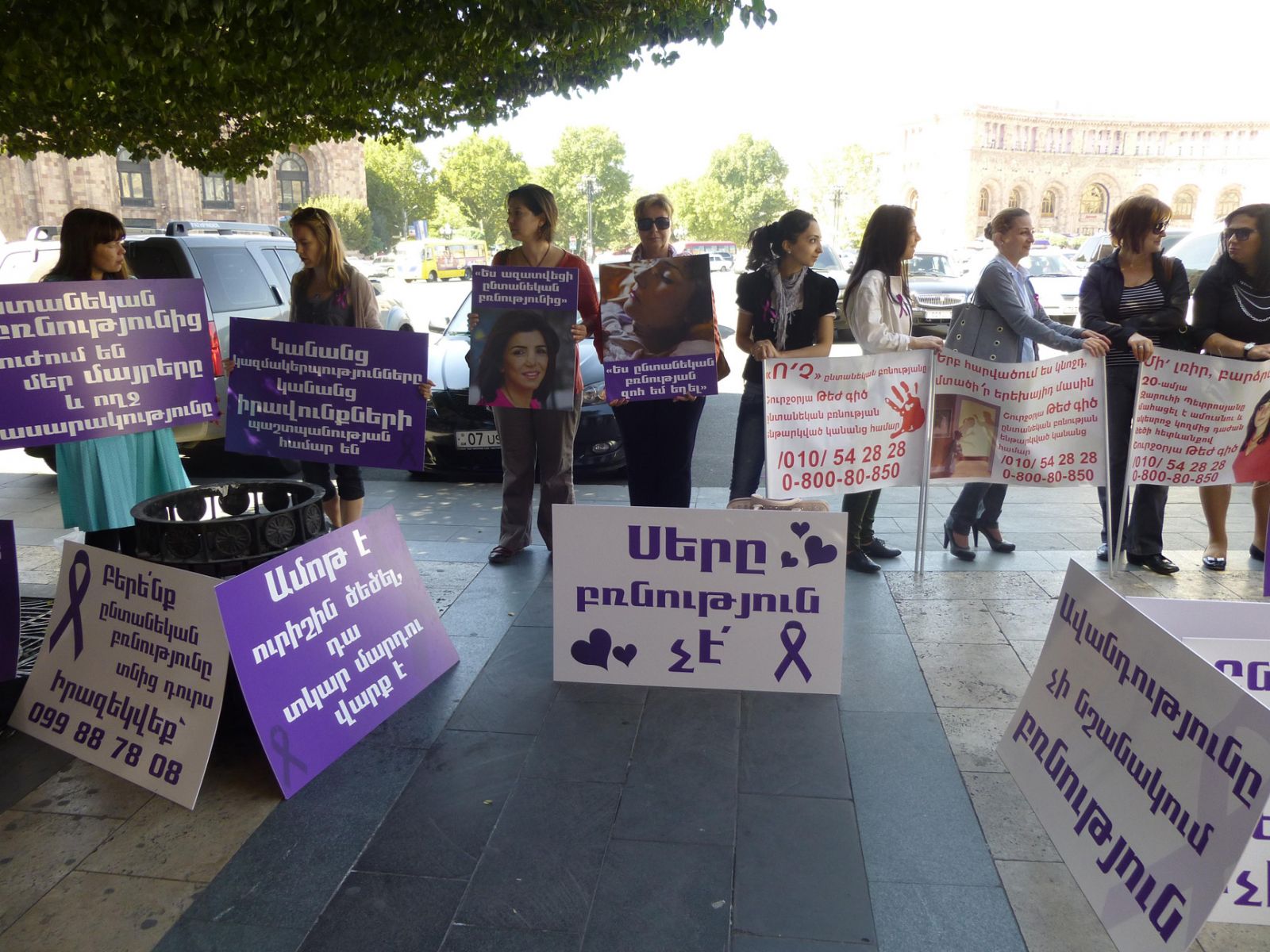 Next steps
The WSC, as a member of the Coalition to Stop Violence Against Women, is actively engaged in implementing an action plan regarding advocacy efforts for the adoption of Domestic Violence Law in Armenia. We anticipate continuing working in Yerevan and in regions with police and government social assistance agencies so that they continue to refer victims of domestic violence to our center for proper support and assistance.
The Women's Support Center in Yerevan advocates to change the culture of shame and stigma surrounding sexual assault and domestic violence.
Why we care: Over a half of women in Armenia report physical or emotional abuse, yet the topic is taboo and lifesaving services are denied to survivors.
How we're solving this: Providing shelter, legal advice, and counseling for women survivors and their children while changing the social and legal structures that condone violence.
"Women leaving the shelter are stronger, their self esteem and confidence are built up, and they are empowered to start life on their own, away from abuse and violence." – Mary Matosian, Executive Director of the Women's Support Center
In January 2013, Armenia's government once again failed to pass legislation in support of survivors of domestic violence and sexual assault. There are no legal provisions or social programs to protect and support survivors. Given this hostile context, less than a half of all women affected by violence seek help.
The Women's Support Center is the only shelter in Armenia's capital city of Yerevan, and one of only two domestic violence shelters in the country. It provides critical services including counseling, legal assistance, employment consultations, life-skills and health education classes, and support to children of survivors to enroll in educational programs. The shelter houses an average of 30 women and 50 children yearly, in addition to providing counseling to over 70 women in individual and group settings. Through the shelter's wide spectrum of services, 96% of the women in its program have been able to restart their lives in safety.
In addition to providing critical direct services, the Women's Support Center advocates to change the culture of shame and stigma surrounding sexual assault and domestic violence. It raises awareness of the issue of domestic violence in the media and through social networks and engages in roundtable discussions with youth to change patriarchal stereotypes that justify violence against women. The Center's advocacy and outreach has been reflected in the growing number of calls to its 24-hour hotline, as every day more women break the silence to seek services and refuge from batterers. In 2012 the Armenian government recorded 277 cases of abuse and 5 deaths of women by their violent partners, while non-profit organizations serving survivors received 947 cases and over 2,000 hotline calls.
This project will enable the Women's Support Center to maintain its shelter and counseling services to allow more women to heal from violence, establish careers, and start independent lives.