1 year impact report
We officially launched our program Djantoli – meaning to "look after" in the Bambara language.
Impact for girls & women
To date 158 children are enrolled in our program, 67 of whom are girls. Also, 17 mothers who subscribed to the service and have attended our educational sessions.
Estimated girls & women affected
84
Broader impact
In addition to direct participants, 141 women who were not subscribed to our services participated in our educational talks, six positions were created in Burkna Faso, and 38 health workers received training.
Estimated community members affected
269+
Already 100+ of children protected by Pesinet in Ouaga!
It's been one year since you donated to help us conduct focus groups, in order to extend our services to Ouagadougou, Burkina Faso's capital city. A lot has happened in a year! Thanks to the focus groups, we adapted our services to local conditions, needs, and demand. We officially launched our program Djantoli – meaning to "look after" in the Bambara language - in September of 2013, and the program has been a success! For approximately $2 per child, each month families receive:
Two home visits or visits at the mom's workplace for a follow-up on the child's progress
Remote health monitoring by doctors at the local health center, thanks to our mobile and internet technologies
Health insurance covering 80% of the medical expenses
Monthly sessions to raise parents' awareness and their knowledge of good health practices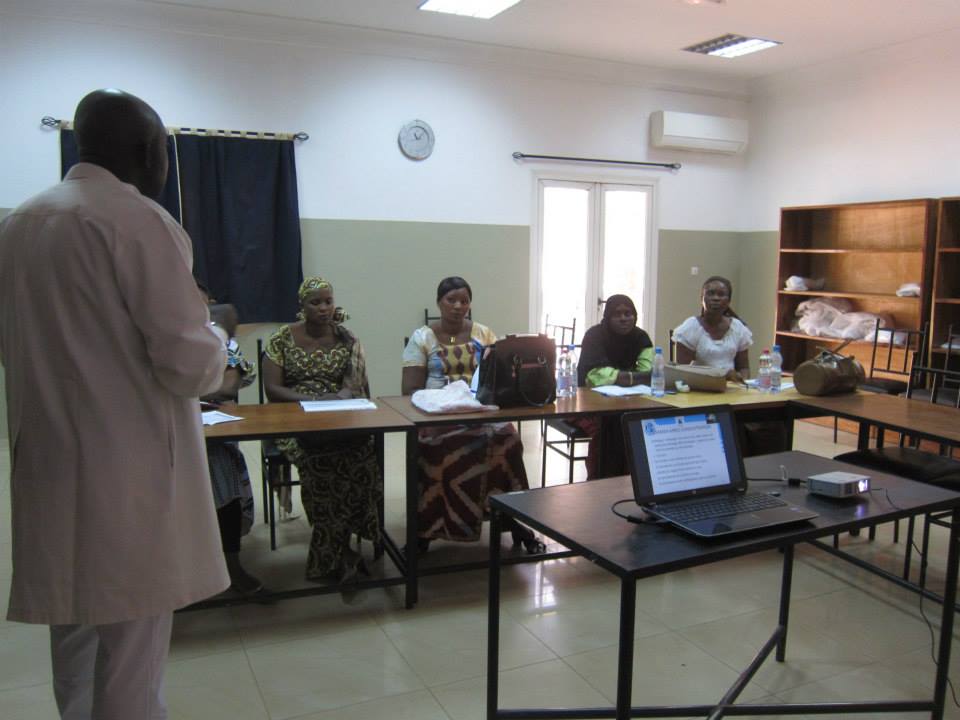 mission is just beginning! Our local team is working hard and we are already looking to implement the service in two additional neighborhoods of Ouagadougou. Our goal is to have 750 children participating by the end of 2014.
Budget
The total amount we spent - €5,627 - was higher than expected. That total Catapult project budget of $3,288 was spent on six focus groups. Other funding allowed us to conduct eight focus groups instead of six, as the provider's service were more expensive than estimated and we decided to conduct another round of focus groups.
| | | |
| --- | --- | --- |
| Line Items | Projected budget | Amount spent so far |
| Focus Groups Total | $3,288 | $3,288 |
90 Day Report
Now in operation: Pesinet 2.0 refined by mother for mothers!
posted Oct 23, 2013 by Alyssa Tartaglione
Progress
Pesinet's focus groups were a real success. They helped us more clearly understand the needs of mothers of young children living in the impoverished outskirts of the city of Ouagadougou – our beneficiaries. We sincerely believe that taking their feedback into account is what will ensure that our project has the greatest impact on the greatest number of mothers and children possible. Concretely, we were able to lead 8 different focus groups composed of 65 women in total. We asked them a range of questions about how they access existing healthcare, barriers to care, and how they feel about different aspects of the Pesinet service.
In order to better guarantee the quality of their responses, we partnered with a local NGO called ASMADE, which has extensive experience in working with groups of local women. The leader of the focus groups spoke fluent French and Mooré (the local language spoken by our beneficiaries) and was an expert group animator.
Here were some of our key conclusions:
The participants were convinced that the Pesinet service has a real added value for mothers and children
It is important to plan on investing a lot in the promotion of the service at first, since Pesinet is a new NGO in Burkina Faso
They hope that the project will be well-executed for the benefit of the vulnerable communities that the service targets.
On that last point, we are now doing everything possible to fulfill their wish!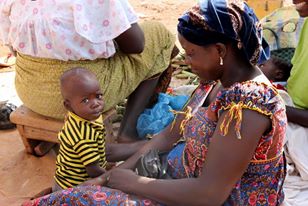 Risks and challenges
Logistical organization is always complicated where it concerns very vulnerable communities. Not everyone had a means of transport to get to the location where the focus groups were being organized, and while we did our best to help them find a way, some participants were not able to come. Other participants who had not been invited came because they heard there was a small stipend for attending, but they did not fit the criteria and had to be turned away. There were also some misunderstandings and miscommunications between the team that recruited the participants and the participants themselves. Fortunately, our brilliant project coordinator, Seydou Ouedraogo, had foreseen such challenges. As a result, we had enough participants to fill every focus group with women who met the pre-specified criteria.
Up Close
When asked why her child was often sick, one mother impressed us with her wisdom and philosophical approach to life! "Illness is illness: it comes naturally, and a person who never falls ill will never learn anything from life." Another young mother, a vegetable vender at the market, said: "We would like to be helped for the good of our children. I want to thank you for your initiative because we wanted help but we have not had any. May God give you the force to succeed in your work."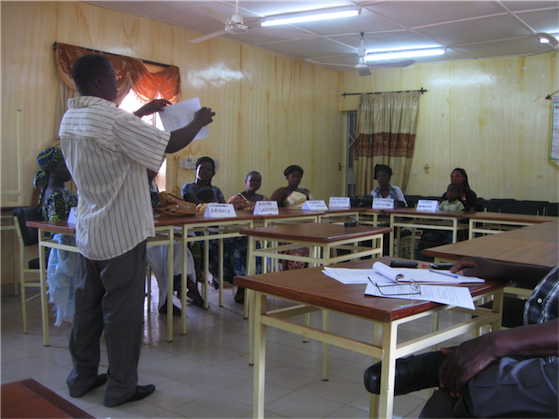 Next steps
All of the focus groups have already been completed and analyzed and the feedback integrated into our brand new service model! As of last month, we have actually started operating the service. We already have 40 children enrolled, and our mobile health agents have been busily weighing the children and sending the data to our partnering health centers.
The mothers are happy with the service thus far, and we are hoping that our blossoming reputation will encourage many more to sign up. We are already planning to launch the service in a second zone at the end of the month!
Additional resources
A new French magazine called "Socialter," dedicated to social innovation and the new economy, sited Pesinet in an article "The African Swiss army knife" on using mobile phones for development (article in French).
"Say Yess," a new online media platform devoted to the social economy in France, chose to portray Pesinet's director, Anne Roos-Weil. Rediscover her career and the beginnings of the association (article also in French).
Help Association Pesinet conduct focus groups with mothers in Burkina Faso to identify ways to extend our innovative service of home health check-ups for babies and young children.
Why we care: One out of six children die before the age of 5 in West Africa; many of these deaths are preventable with early detection.

How we're solving this: Using regular home visits and mobile phones to remotely monitor the health of children and detect early signs of illness.

Many mothers in West Africa wait until it is too late to bring their child to the doctor because of the cost of care, the time needed to bring the child to the center and a lack of education as to the risks behind ignoring certain early signs and symptoms.

Association Pesinet offers families an innovative service that is aimed at preventing and detecting illnesses at an early stage and then helping families access the care their child needs. Association Pesinet does this by hiring women from the local community and training them as health monitoring agents. These agents pay regular visits to subscribed families to collect simple health data, such as weight, stools and fever. This data is entered in a mobile phone and sent via a database to the doctor at the nearest health center. The doctor reviews the information every day and alerts agents to fetch children who show early signs of illness. In addition to conducting check-ups and liaising with families, agents also use their home visits to educate mothers on how to recognize and deal with simple children's illnesses. Association Pesinet has offered this service in three districts of Bamako, Mali since 2009—serving more than 1,500 children. Association Pesinet subscribers represent 50% of the total number of children under 5 examined at the partnered medical center in 2010.

Today, we are ready to launch the service in a new country: Burkina Faso. However, we need your support help us preserve the best elements of our service in Mali, while making sure that the pilot in Burkina Faso is well adapted to the new context. To ensure that the needs of mothers are fully accounted for, we are organizing a series of focus groups with mothers from the community. This first step is critical to bringing real added value to these women and families.
---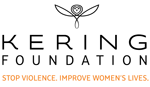 Association Pesinet is supported by the Kering Foundation, which combats violence against women and promotes their empowerment. Launched in January 2009, the Foundation supports community-based projects and encourages employee involvement to sustain women's causes around the world. Through four programmes, it supports local and international NGOs as well as social entrepreneurs, helps raise awareness and establishes joint projects with the Kering brands. In 2012, more than 80,000 women benefited from its support in 16 countries. *In line with PPR's change of name, the PPR Corporate Foundation for Women's Dignity and Rights will become the Kering Corporate Foundation, subject to approval at the Foundation's board meeting on 26 June 2013. www.keringfoundation.org @KeringForWomen