1 year impact report
Throughout this past year, we achieved significant results in changing people's attitudes about themselves, their sexual rights, and the rights of others.
Impact for girls & women
This number includes 88 women trained on the use of the training manual, Step by Step, and 112 women and girls benefiting from talks and extramural activities.
Estimated girls & women affected
200
Broader impact
This number represents the number of peers who were trained through the projects and those they impacted.
Estimated community members affected
404+
Young Peruvians claim their rights
Thanks to the generous support of Catapult's donors, INPPARES was able to empower vulnerable adolescents and youth living in the district of Villa El Salvador – Lima, Peru - to demand their sexual and reproductive rights and be agents of their own destinies. To reach this goal, INPAPPRES organized successful health campaigns in which they distributed contraceptives to young people. INPPARES also focused on building partnerships and networks public and private institutions.
The organization also conducted three types of one-day workshops tailored to adolescents, parents, and health providers respectively, to enable each group to respect youth rights. INPPARES successfully reached more than 900 people with information about their sexual and reproductive rights.
Through peer educators, INPPARES distributed information and materials to young people. Through INPPARES' trainings, health providers learned how to design better projects in order to raise funds to continue this important work with young people from outside sources, including public funding. Health providers, adolescents and parents were pleased with the trainings they received and many reported feeling very motivated at the end.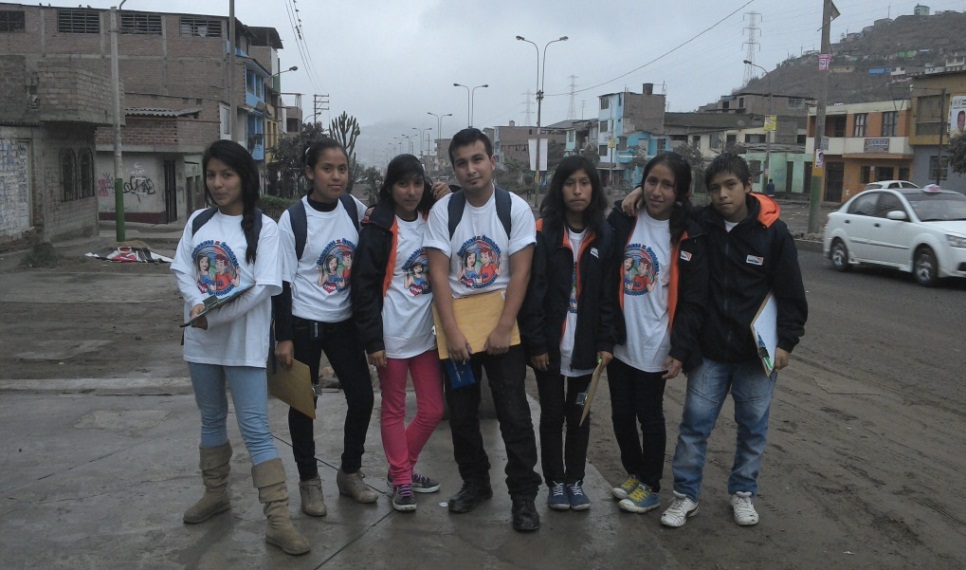 Get personal
My name is Tony, I am 24 years old. I have been part of the project team and have learned so much, not only as a professional, but also as a citizen. Especially because this intervention has a strong community component, we have interacted with the program's young promoters and with our beneficiary friends. All of them have shown an interest in social improvement. We have joined forces and emotions. We all grew up a little. I am very satisfied!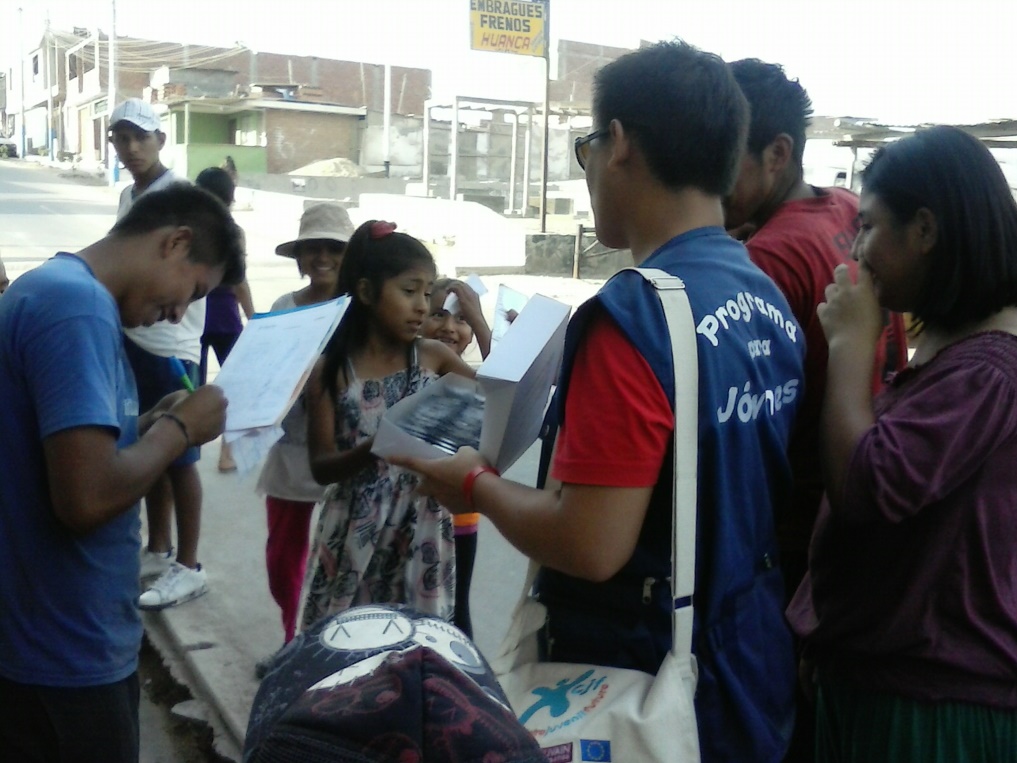 Risks and challenges
Achieving institutional agreements in such a short time was a challenge due to all that the team had to handle, including making appointments with the heads of the various organizations and identifying entry points to find real opportunities to establish synergies. It is said that it takes time to work in teams, and this was clear to us throughout the project.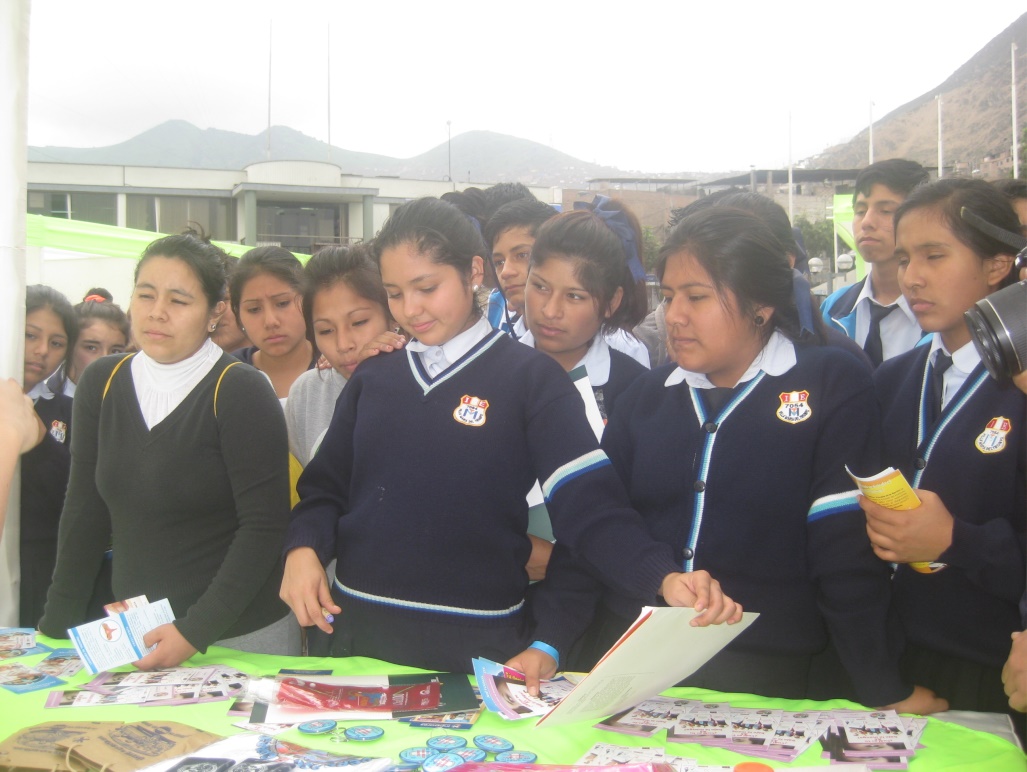 What we've learned
Despite the short time frame, INPPARES achieved significant results in changing people's attitudes about themselves, their sexual rights, and the rights of others. We worked closely with our partners and shared knowledge, learning, and resources. We learned that working with other organizations also involves knowing and dialoguing with their culture. It was not easy. But once we found points of commonality, we learned that those differences bring opportunities. Thereafter everything becomes easier.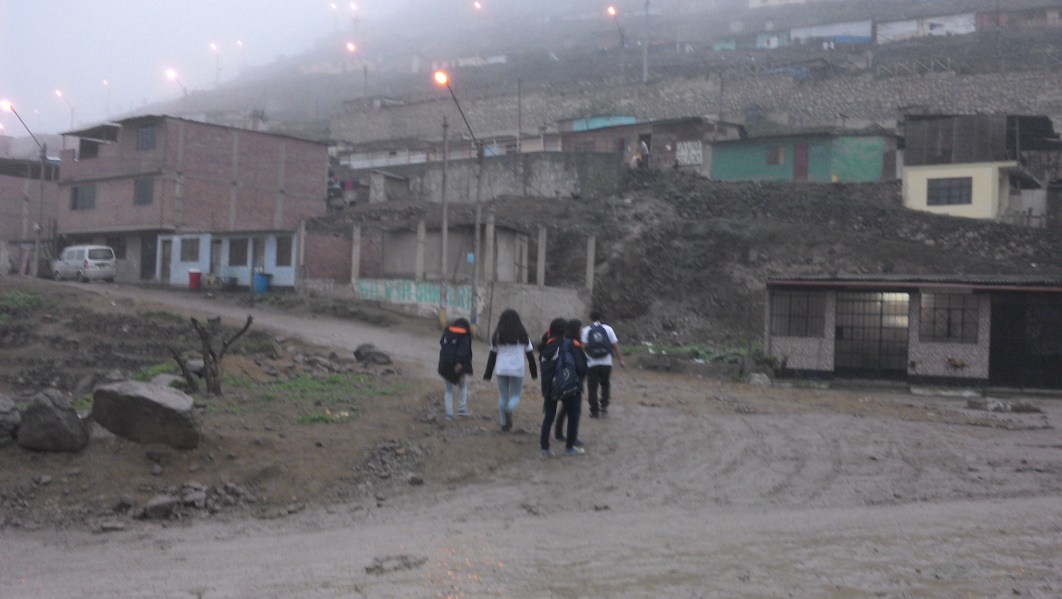 Next steps
We will continue to train vulnerable youth and strengthen adults' capacity to meet young people's sexual and reproductive health needs as a means to ensure the exercise of young peoples' rights. We will continue to provide contraception given the importance to young people's sexual rights. An unmet demand for such services remains and is left unaddressed by public health institutions. We will continue to work to prevent unwanted pregnancies, Sexually Transmitted Infections, HIV and unsafe abortions among youth.
Budget
Line Items

Projected budget

Amount spent so far

Personnel

Health and education services

Empowerment of adolescents

Advocacy and training

Office supplies

Video production

Systematization

TOTAL

$3,000

$9,500

$9,100

$5,700

$2,000

$2,000

$1,200

$32,500

$3,179

$9,078

$9,189

$5,918

$1,744

$2,200

$1,200

$32,511
More information
Some final reflections:
It was useful to harness young people's abundant energy to participate in promotional activities for the project. It was a win-win.
Young people want to feel useful, which rewards them and strengthens their self-esteem. They are very comfortable with the peer- strategy and cascade methodology. Allowing them to be part of and truly have ownership over something bigger than them helps counteract the exclusion to which they are constantly exposed.
90 Day Report
Making a difference in the lives of vulnerable youth
posted Oct 24, 2013 by Rati Bishnoi
Progress
Successfully reaching vulnerable youth requires strong partnerships with clinics, youth organizations, and governments. It also entails empowering young people themselves to demand their rights. INPPARES is working closely the Cesar López Silva Health Clinic, a center with services tailored specifically to adolescents, to ensure they can meet the sexual and reproductive health needs of vulnerable youth in the Villa El Salvador District of Lima, Peru.
We have also reached out to youth groups such as "Entre Amigos" (Between Friends), who already have an established presence in the community and intimately know the challenges young people face. So far, we have reached 450 vulnerable youth with a survey about their knowledge of important topics like HIV/AIDS and adolescent pregnancy. Information gathered from this survey will ensure that the interventions we use are designed with young people's needs in mind.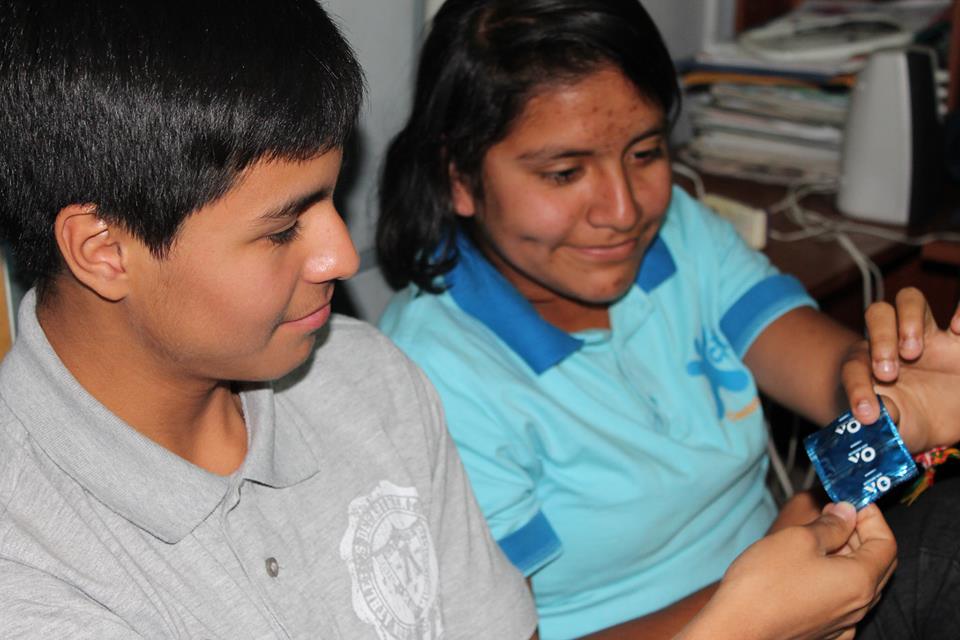 Risks and challenges
A firm handshake might secure a partnership in Hollywood movies, but partnerships in real life require a lot more paperwork! INPPARES has learned the importance of drafting detailed contracts with partner organizations that outline exactly who is responsible for what activities. Unfortunately, these contracts sometimes get stuck in long bureaucratic processes, and the progress on these contracts has been made slower than anticipated.
Up Close
When I started as a health educator at INPPARES' youth center, I was interested in promoting the sexual and reproductive rights of youth in Peru. I was concerned about young people who face discrimination, neglect, violence, and addiction. I am very grateful to our project's supporters because your funds allows us to expand our work with these youth. We see our efforts result in significant changes and positive results that contribute to the development of our society." - Cynthia Cano Andrade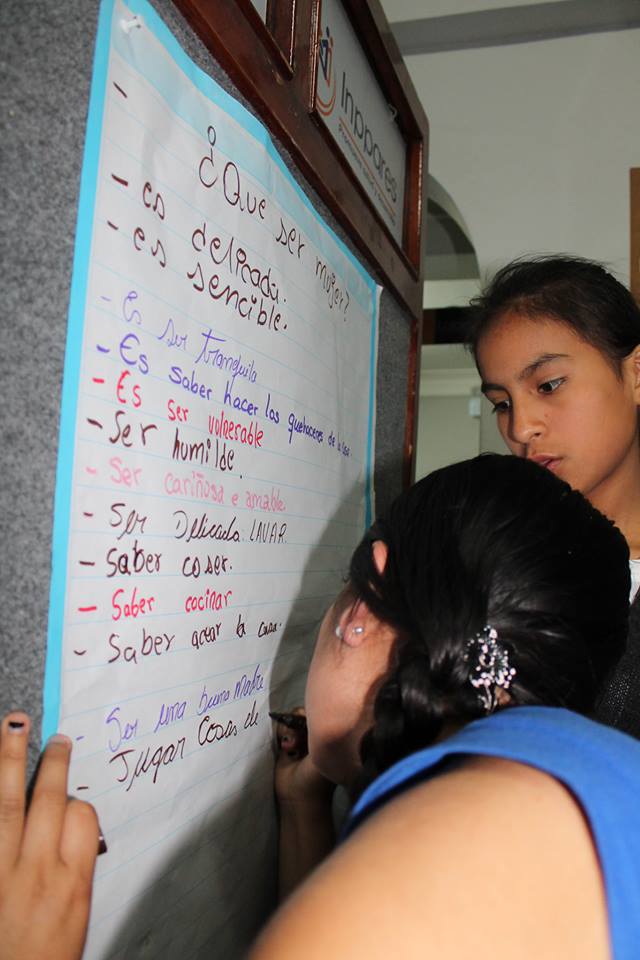 Next steps
In the coming months, INPPARES will continue to train medical staff on how to best provide rights-based care to vulnerable young women. We will also organize working groups with the youth themselves to solidify their involvement in this project. Of course, funds will be used to continue to purchase contraceptives, HIV tests, and other critical supplies to ensure young women's sexual and reproductive health.
We provide young women living on the streets of Peru with critical health care.
Why we care: With no trusted adults to turn to, gang violence, sex trafficking, and sexual assault are a constant danger for street youth.
How we're solving this: Our local partner in Peru supports vulnerable young women in accessing the health services they want, need, and deserve.
"We cannot develop as a country without addressing the poverty and discrimination that adolescents face." - Giovanna Sofía Carrillo, INPPARES
Marisol is a 17-year-old living in Villa El Salvador, one of the poorest neighborhoods in Lima, Peru. After becoming pregnant two years ago, she was abandoned by her boyfriend and family. Fearing a life with a child on the streets, she found her way to INPPARES, our local partner in Peru, where she was able to access the health services she needed.

In a country where more than half the population lives in poverty, Marisol's story is not unique. It's hard enough for young women to access sexual and reproductive health information and care. Now imagine the added challenges faced by a girl in the slums of Lima.

With no trusted adults to turn to, gang violence, sex trafficking, and sexual assault are a constant danger. Many have no money to pay for food, much less health care, and the risk of unplanned pregnancy and sexually transmitted infections is high.

"They don't have resources," says 24-year-old Bernado, a peer leader who works with street youth at INPPARES. "Sometimes people tell me someone got killed. Or I see a young girl who hasn't finished high school and is already pregnant. It's tough."

INPPARES has a proven track record of reaching vulnerable youth with crucial information and services, but they don't limit their work to simply providing contraceptives or testing for HIV. Young people in vulnerable circumstances are also supported in becoming agents of change in their own lives and in their communities.

Your support will support the expansion of INPPARES' work with young women living on the streets in Villa El Salvador. The funds will cover the cost of providing high quality sexual and reproductive health services – including contraceptives, HIV and STI testing, and counseling – and trainings for health providers to ensure the needs of vulnerable youth are adequately met.

Will you help get young women off the streets of Peru?