1 year impact report
So far, the feedback we've received shows firewood savings of roughly 1/3, reduced household air-pollution and exposure to smoke, and improved containment of the fire, protecting kids from burns and keeping dangerous embers hidden from the wind.
Impact for girls & women
average 3 females per household
Estimated girls & women affected
300
Broader impact
Approximately 300 families in the communities, with average 5 people per household
Estimated community members affected
1,500
Clean cookstove project creates healthy homes in Guatemala.
One year into this project, we have developed and validated a clean cookstove design for rural Guatemala, trained over 12 stove builders across three communities, and have decided a model with which to advance the initiative. Next week a group of 18 Trees, Water & People (TWP) supporters will travel to the community of La Bendición to install twelve additional stoves, and to receive feedback from the community on the project. The following week, an additional project to install 50 stoves will commence in the community of El Tarral, where a demonstration model was built in 2014. So far, the feedback we've received shows firewood savings of roughly 1/3, reduced household air-pollution and exposure to smoke, and improved containment of the fire, protecting kids from burns and keeping dangerous embers hidden from the wind. Community feedback is our most important tool, and we conduct regular visits to the country to hear from project beneficiaries and continually improve our services.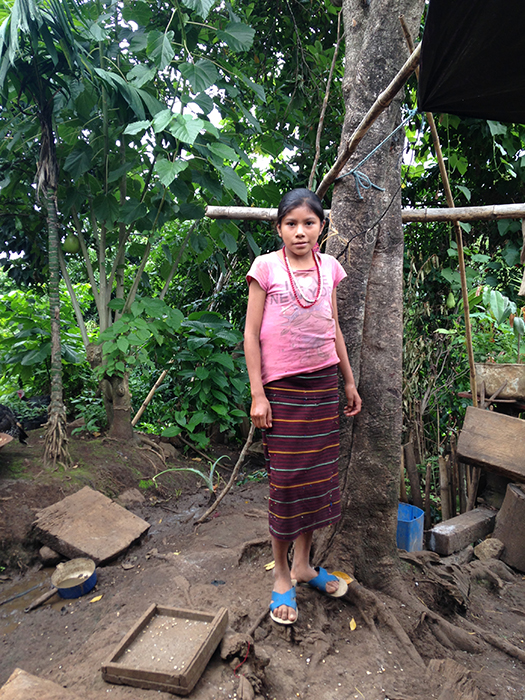 Get personal
"Before we had the clean cookstove, I never knew food could smell so good! Now that there is no smoke in the kitchen, you can smell dinner cooking from outside the house and all the way down the street." Juan Francisco "Chico" Velasquez, La Bendición, Guatemala
Risks and challenges
Guatemala is a very geographically and culturally diverse country, with a variety of ethnic groups living in many diverse environments. We have traditionally worked in the coastal regions of the country, where the climate is hot and where the purpose of a stove is only to cook food. As we move to building clean cookstoves in the higher elevations of the country, fire is used both to cook and to provide heat for the home, requiring us to adjust our design to also act as a space heater. This will be the next challenge for the project, and will allow us to broaden our impact by offering several designs for specific geographic regions and preferences.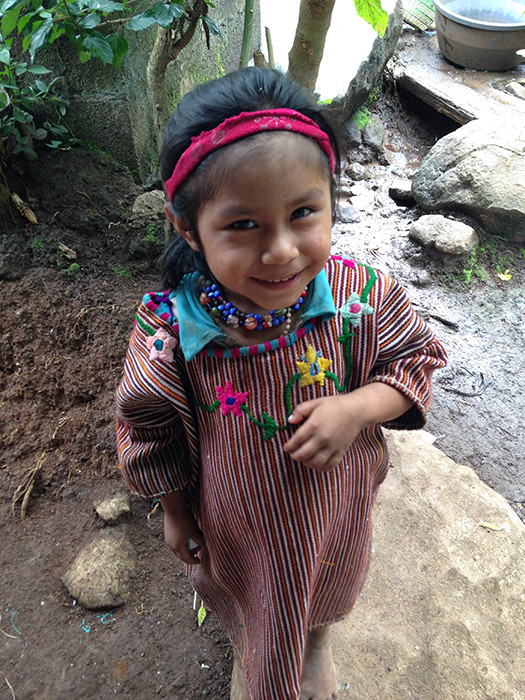 What we've learned
Guatemalan people continue to struggle with the effects of their 30 year Civil War, and many of the people we work with live in areas to which they were relocated during the conflict - most of them on the receiving end of the violence. Many of these people have had to rebuild their lives from the ground up, and have learned to farm in a new climate, with new soils, new crops, and new weather patterns. Most live on the economic margins of society, and don't have access to basic services. Adding a clean cookstove to their lives reduces health risks that come with traditional cooking methods, including respiratory diseases and burns to children. Thanks to Catapult donors, 100 more families are receiving this benefit.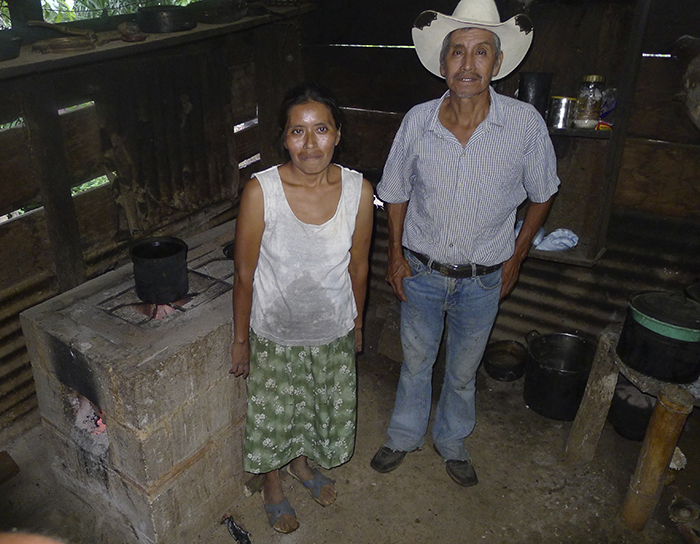 Next steps
In 2015, we will continue working with our partner organization, Utz Che', to complete the construction of all 100 clean cookstoves. In addition, we have hired an Assistant International Director who will be based in Central America, allowing us to visit with our partners and the communities more frequently. With more staff on the ground, we hope to grow our cookstove project over the coming years, meeting the high demand for improved cookstoves in Guatemala.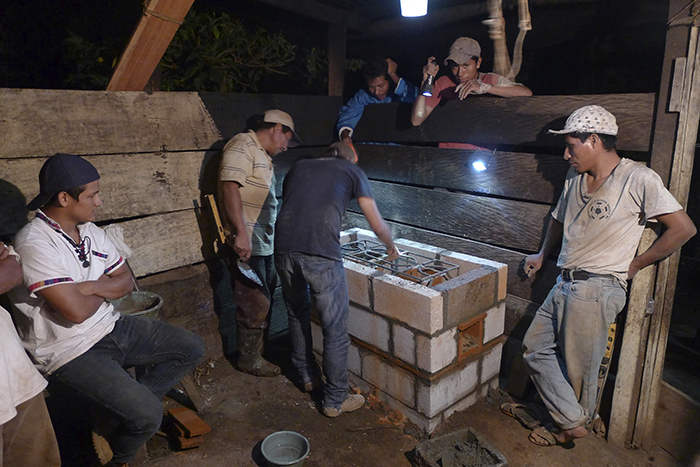 Budget
Line Items

Projected budget

Amount spent so far

100 clean cookstoves

Administrative Costs

Total

$8,763

$1,577

$10,340

$1,139.19

$205.01

$1,344.20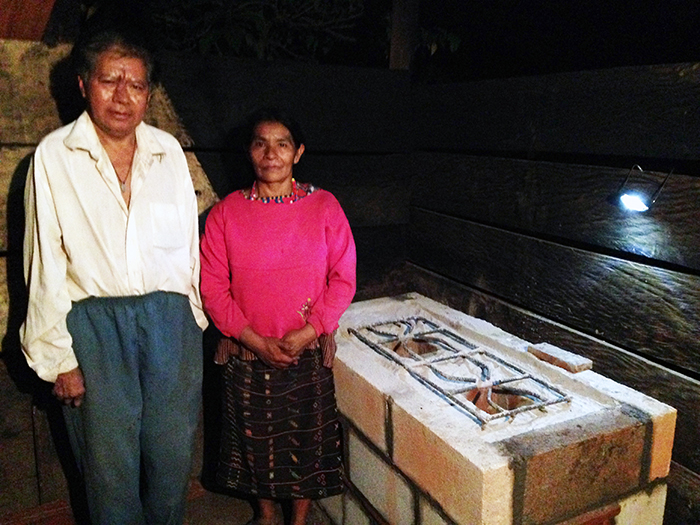 Further reading
https://treeswaterpeople.wordpress.com/2014/09/03/community-voices-don-marcos/
90 Day Report
Community-based clean cookstove project moving forward in Guatemala
June 9, 2014

Over the past three months, our local partner Ut'z Ché had preliminary meetings in three communities where we'll implement the next phase of the cookstove program. Trees, Water & People's approach always involves several initial meetings to ensure community buy-in and to establish the co-investment plan. Typically, home visits are conducted to ensure a match between cooking customs and the proposed cookstove design, and the community is given a list of materials for each household to prepare prior to construction. A timeline is set to build a few demonstration stoves for feedback and to begin the full roll-out of the program.
Construction in the three communities is scheduled to start this month, with two new clean cookstove models being tested for efficacy and acceptance by beneficiaries. Among those trained to install the cookstoves will be youth groups, adding an important, specialized skill set to their portfolio and some much needed income in their pockets.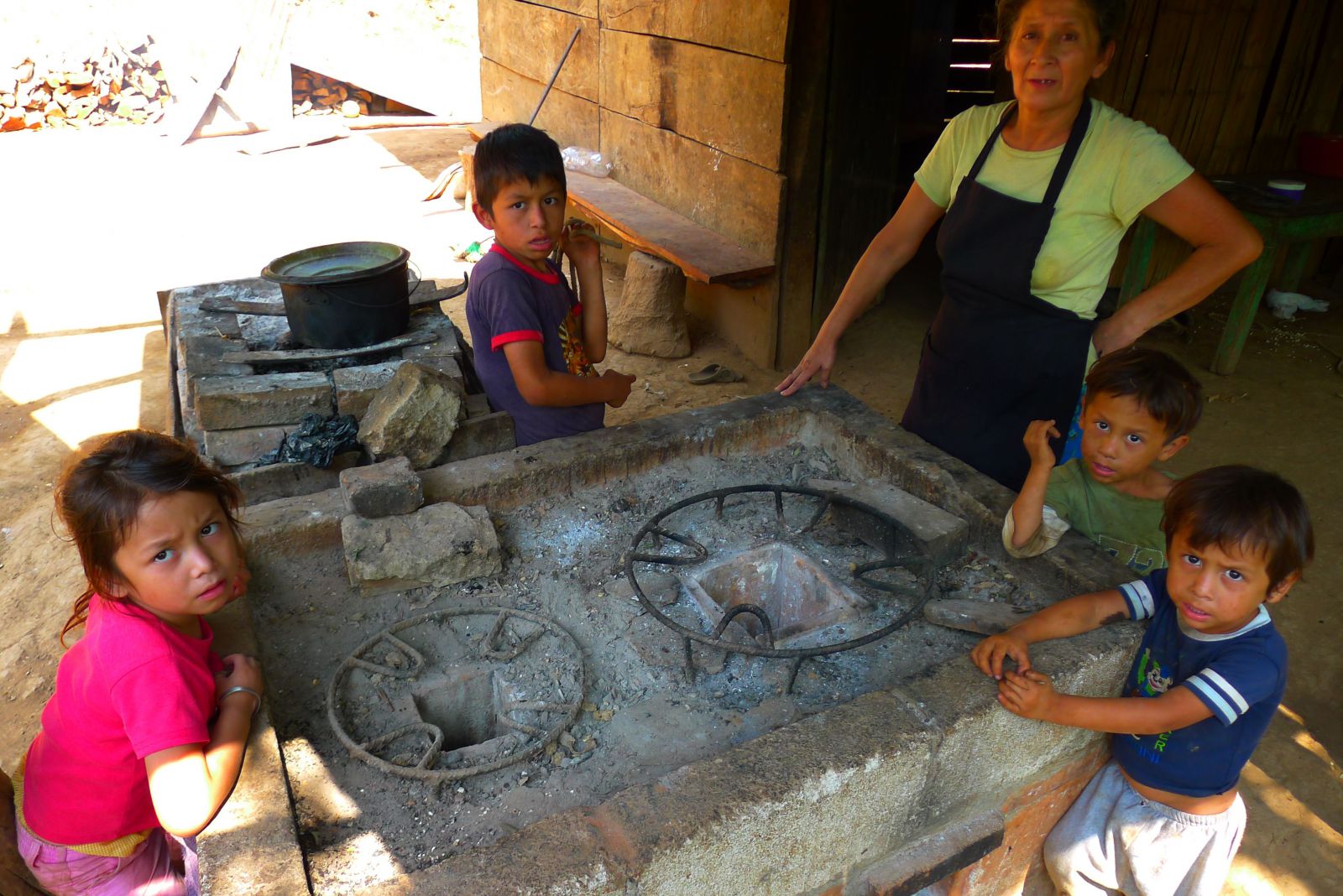 Risks and challenges
With any clean cookstove project, it's important to ensure that the technology proposed matches the needs and cooking habits in the community where it will be used. In Guatemala, that challenge is especially pertinent, as there are over 20 ethnic groups in the country, many with their own specialized cooking preferences. For the 100 cookstoves funded by this Catapult project, we'll be presenting three variations on our local cookstove design, the Emelda stove, to account for cultural and culinary differences. Additionally, due to our limited capacity, we'll stagger the implementation of these projects to coincide with demand, materials availability, and road conditions during the rainy season.
Get personal
Rosa Jerónimo de Ortiz said, "With the traditional stove I used before, my kitchen walls were always black from the amount of smoke that it produced. My husband and children didn't like to spend time in the kitchen with me because their eyes would tear up, especially during the rainy season when firewood comes damp. When this cookstove project started, the women of my community were overjoyed, as these projects benefit us principally. Now I even have my kitchen table in the same room as the stove!"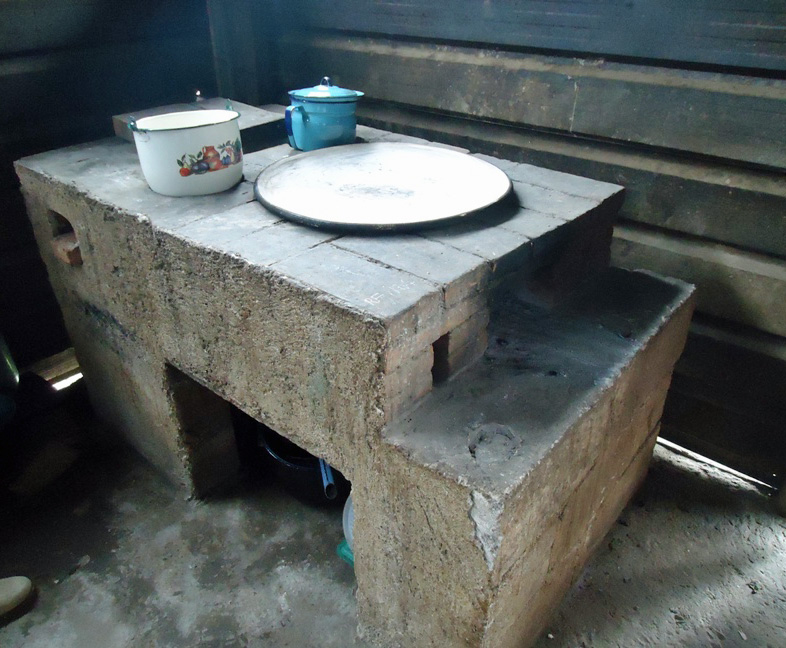 Next steps
Next steps include building demonstration stoves in the three communities where we plan to work. We always learn from this experience, as we get direct feedback from the eventual users about what will work for them and what won't work. After the designs are agreed on, we'll initiate construction in groups of 20 to 25 in each community. Our goal is to entice even more participants to invest in an improved cookstove design, along with installing the 100 stoves funded by this project.
Cooking shouldn't have deadly consequences.
Why we care: Thousands of Guatemalan women and children die every year from the negative health impacts of cooking daily meals over inefficient, open fires.
How we're solving this: We build clean cookstoves that eliminate up to 80% of toxic smoke that kills women and children. Let's give 100 of them to women in rural Guatemala.

Trees, Water & People, along with our partners La Asociación de Forestería Comunitaria de Guatemala Ut'z Che', has developed stoves that use up to 70% less wood than traditional open fires and save an average of 1.5 tons of carbon emissions per year. The technology behind these cookstoves is simple, very low-maintenance, and produced efficiently by local people, using local materials.
In Guatemala, more than 70% of the country's 14 million people are dependent on wood to cook every meal. Women and young children suffer regularly from respiratory diseases due to high exposure to toxic indoor air pollution and can spend up to one third of their income on frequent doctor visits and medication. This toxic smoke contributes to Guatemala's short life expectancy of 69 years - the lowest in Central America.
Guatemala also experiences the greatest gender disparities of any Central American country, as measured by primary school attendance and literacy rates of women compared to men. Providing rural families with clean cookstoves will significantly decrease the amount of time required for the collection of firewood, allowing children, especially girls, to take greater advantage of important educational opportunities.
Our clean cookstove projects create jobs, save families money on daily fuel costs, improve the health of women and children, and decrease deforestation rates. Together, let's make a difference in the lives of women and their families in rural Guatemala.