1 year impact report
"I want Burundi to be like other countries, developed. These things that are happening now are holding us back. Once I finish my education, I can help Burundian people to develop themselves, and then they can help develop their country. I believe a woman who is educated can change everything." - Ornella, former Akilah Institute for Women Burundi student
Impact for girls & women
That is our Burundi enrollment
Estimated girls & women affected
147
Broader impact
Our programs indirectly affect our student's families and communities, a minimum of three people per student (147x3=441)
Estimated community members affected
441
Losing a Library
From our last report until May of this year, things at Akilah Burundi were going quite smoothly. We had received a few more donations of books from Burundi Friends International. Classes continued according to plan, and all 147 students on the Burundi campus were planning on continuing their studies the following year.
In May we made the difficult decision to temporarily close the Akilah Institute campus in Burundi due to increasing insecurity. It was no longer safe for our students and staff to travel to campus. Starting in May there have been protests and fighting spreading throughout the capital of Bujumbura. The conflict began when President Pierre Nkurunziza decided to pursue a third term, a move opponents consider a violation of the Constitution. Due to a fear of violence and government reprisal, there are 120,000 Burundian refugees in neighboring countries.
The Akilah Board of Directors planned for this scenario months ago, and we have taken all the necessary measures to ensure the safety of our faculty, staff, and students. It is unclear when we will reopen the campus, but we are eager for our students to return to the classroom as soon as it's safe. Until then, we will not waver in our commitment to the women of Burundi.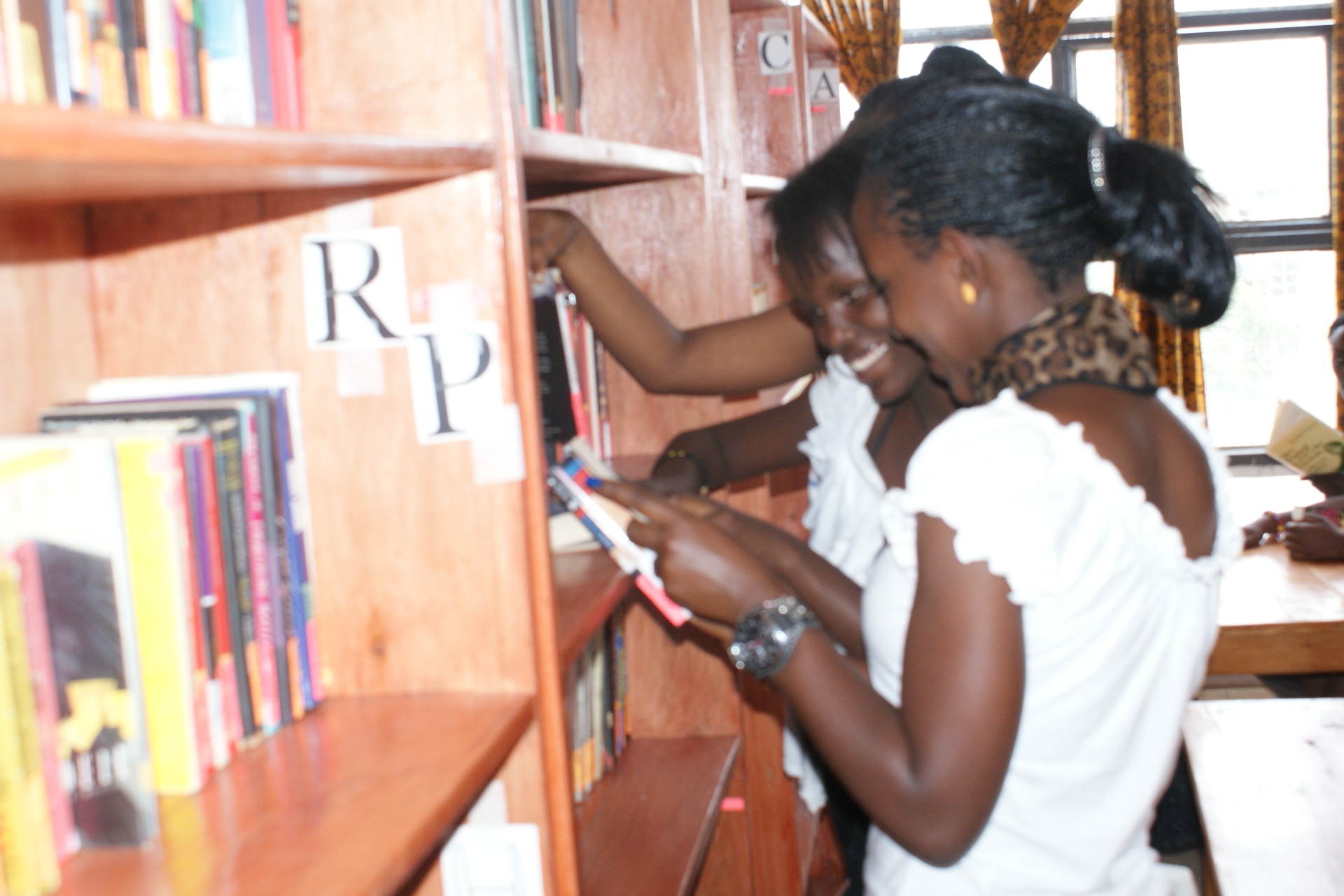 Get personal
"I want Burundi to be like other countries, developed. These things that are happening now are holding us back. Once I finish my education, I can help Burundian people to develop themselves, and then they can help develop their country. I believe a woman who is educated can change everything." - Ornella, former Akilah Institute for Women Burundi student
Risks and challenges
Our Burundi operation was fraught with risks and challenges this past year. We were expecting be resistance to Nkurunziza's bid for reelection, and we were also expecting the government to start cracking down on opposition. Starting a few months before the protests, the government was restricting access to supplies like fuel, food, and electricity, which hindered our operations but did not stop them. We had supplies in reserve and resorted to more old-fashioned teaching when the electricity or internet went out. Ultimately, the violent nature of the protests and government crackdowns necessitated the closure of the campus.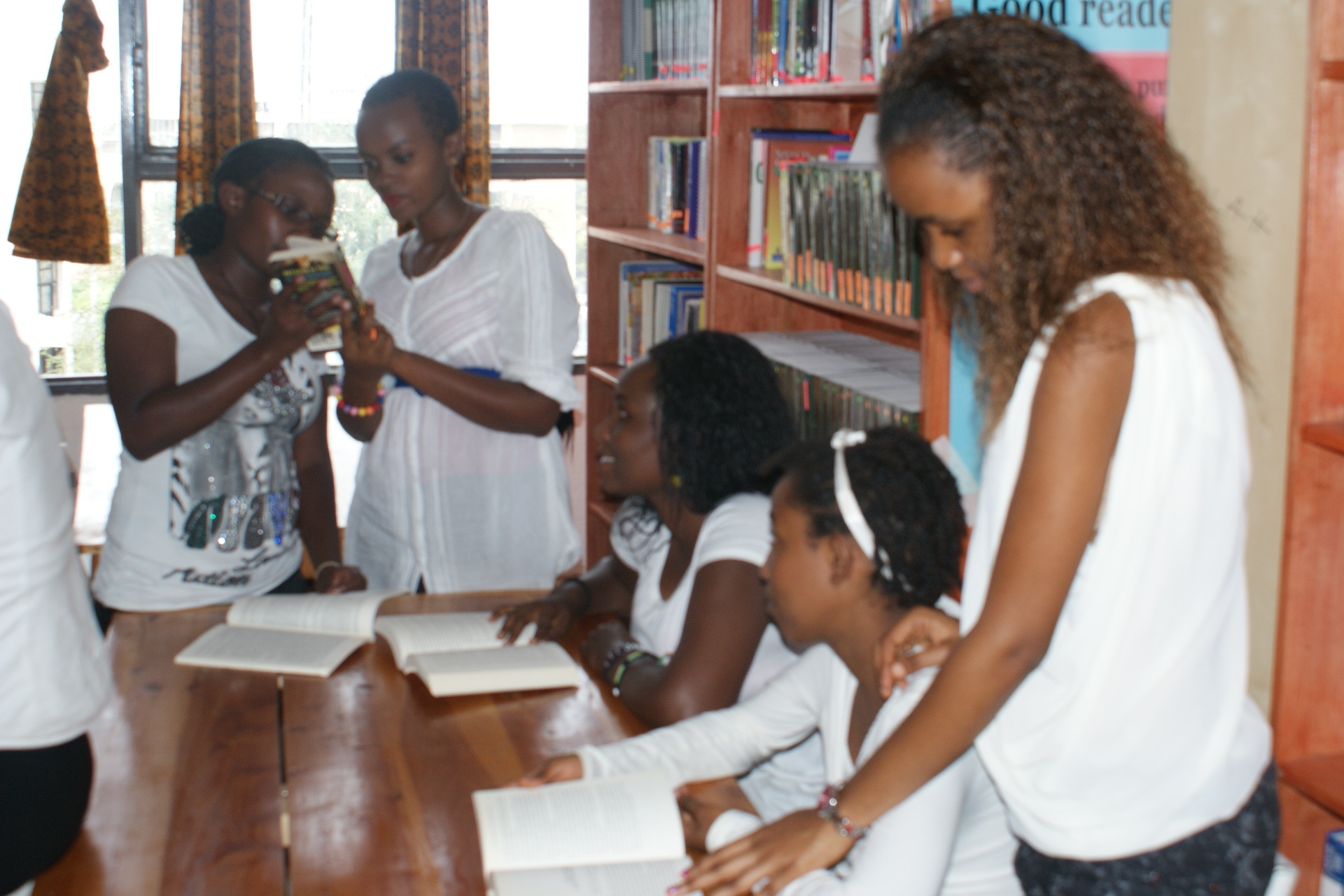 What we've learned
Regarding the campus library, one thing that we should have done in Burundi and will likely do on our Rwanda campus is focus more on acquiring Kindle tablets and other ereaders. This grant allowed us to purchase a large number of Kindle tablets for students to use, and they proved invaluable. Students could more easily carry items to and from school, could more readily access the internet, and a backlit screen meant they could read in homes without electricity after sundown. We plan on focusing on acquiring more funding for our Kindle library to ensure that every student can access a Kindle tablet or other ereader.
Next steps
In the immediate future this project, unfortunately, will not continue. The books, Kindles, and other equipment will be moved to our Rwanda campus as soon as possible, so the Burundi library will still in some small way live on. And, if the political situation permits, we will reopen our Burundi campus and the library will be restored.
Budget
Over the course of this past year we raised $14,870.80 to support the library and purchase capital items.
Line Items

Projected budget

Amount spent so far

Room Rental

Library Furniture

Books and Materials (including Kindles)

Total

$7,500

$3,000

$5,000

$15,500

$528.55

$1,396.36

$12,945.81

$14,870.72
More information
Our commitment to East African women's economic empowerment stands, and although the events of Burundi have shaken our program, we are not discouraged. If anything, these events have proven how necessary Akilah and similar programs are to the region's stability. We will continue to fight to increase women's access to education.
Further reading
http://www.huffingtonpost.com/karen-sherman/burundi-and-the-possibili_b_7522206.html
90 Day Report
Launching a Library
November 16, 2014
Progress
We have partnered with Burundi Friends International who donated 89 boxes of books! The books include dictionaries, business books,,and novels. In addition, we have secured a space for the library and ordered the furniture, including shelves, chairs, and tables for a reading area. The aesthetics of the reading space are also in progress as posters and art have been ordered. Two of the most exciting accomplishments are:
We have recruited eight students as library helpers. They are student volunteers who are working with our Program Assistant to label and sort the donated books. Once the shelves arrive next month, the students will organize the space. They will also be the volunteers who monitor the library upon opening.
Using the grant, we were able to order forty Kindle Fires, which will greatly expand our library choices. Students will have access to hundreds of books on the Fires, including dictionaries. This means our library will have physical volumes as well as digital ones!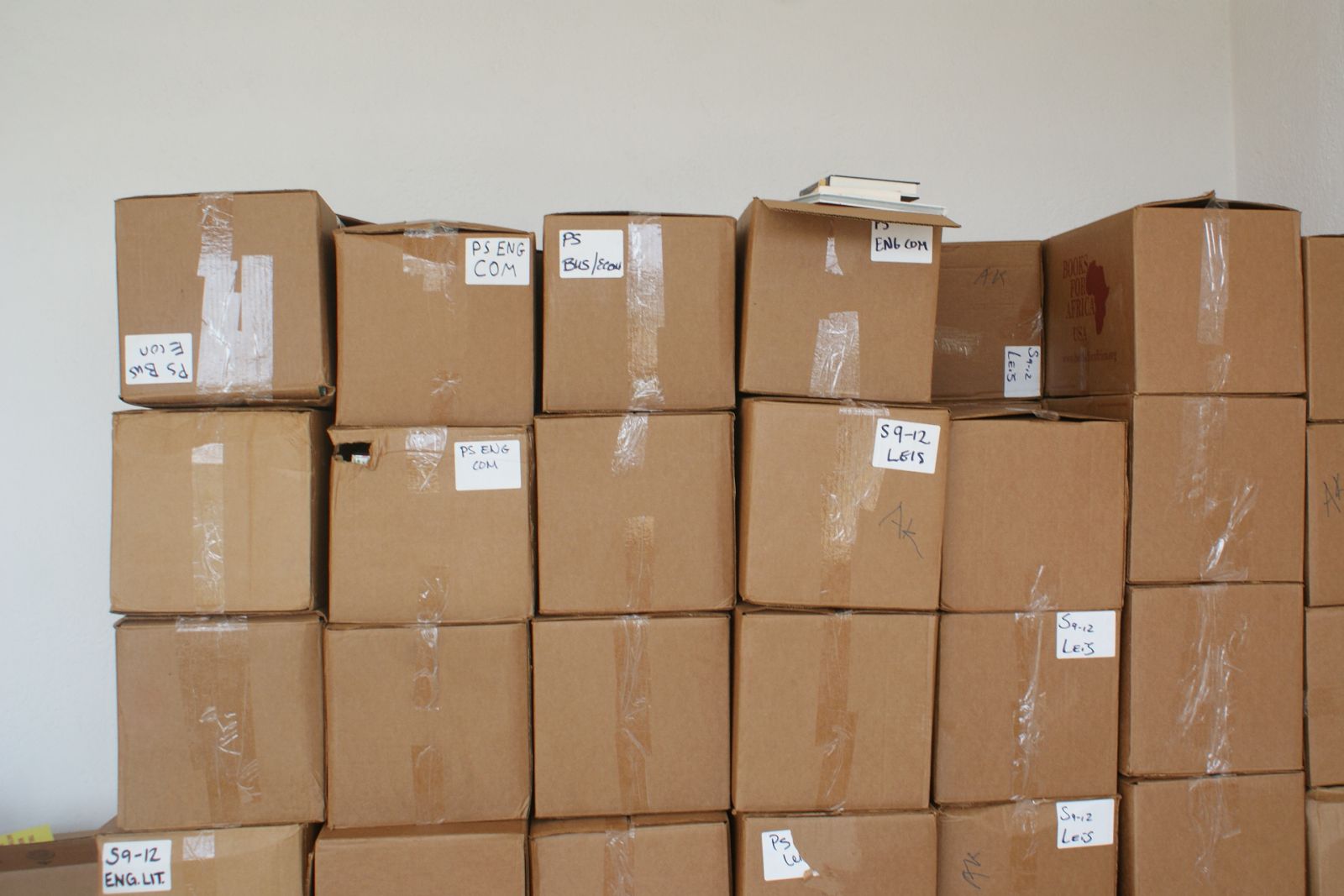 Risks and challenges
Our biggest challenge is the capacity of our staff. We are on a tight timeline for doubling the size of our student body and want to make sure we have a library that is open to students starting in January. This is going to take a lot of work on behalf of both students and staff! We are also shipping many items from the US so there are challenges in getting everything to our campus on time. Lastly, we need to train the students on monitoring the library and are trying to use our student information system to track the book inventory, rather than doing this by Google Drive or Excel. There are complications with using the system across campuses and it will take time and money to get this figured out.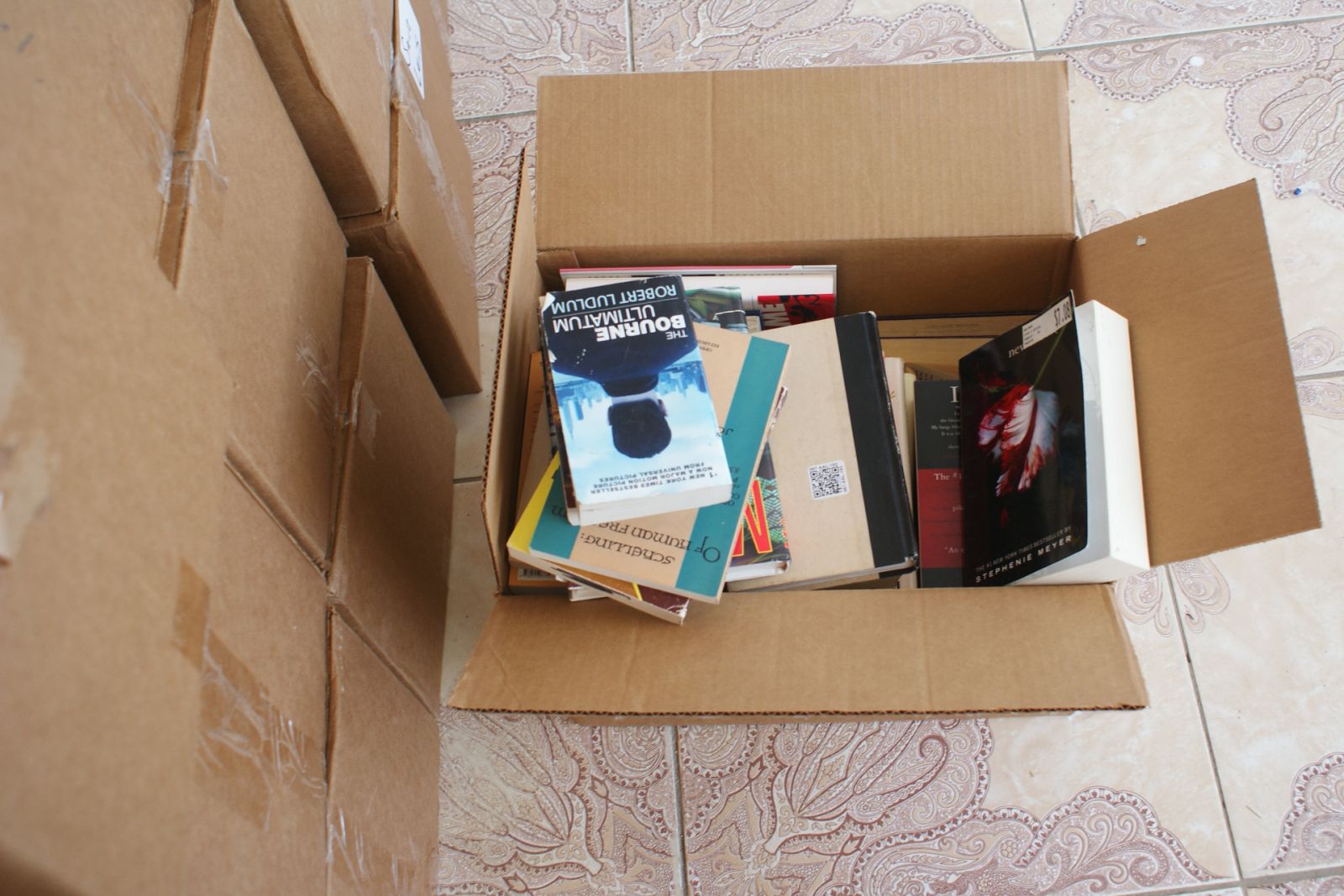 Get personal
"My name is Lina Irene Ishimwe and I am a volunteer helper at the Akilah Institute for Women Library. It is a huge pleasure to write about my passion for books. Since I began to work in the library, I have learned many things. It will be a great occasion for me to learn from various authors how to write and organize novels, as I am willing and planning to write novels myself.. Also, I am learning and practicing my English. This is a challenge for me, but I am really determined to face it."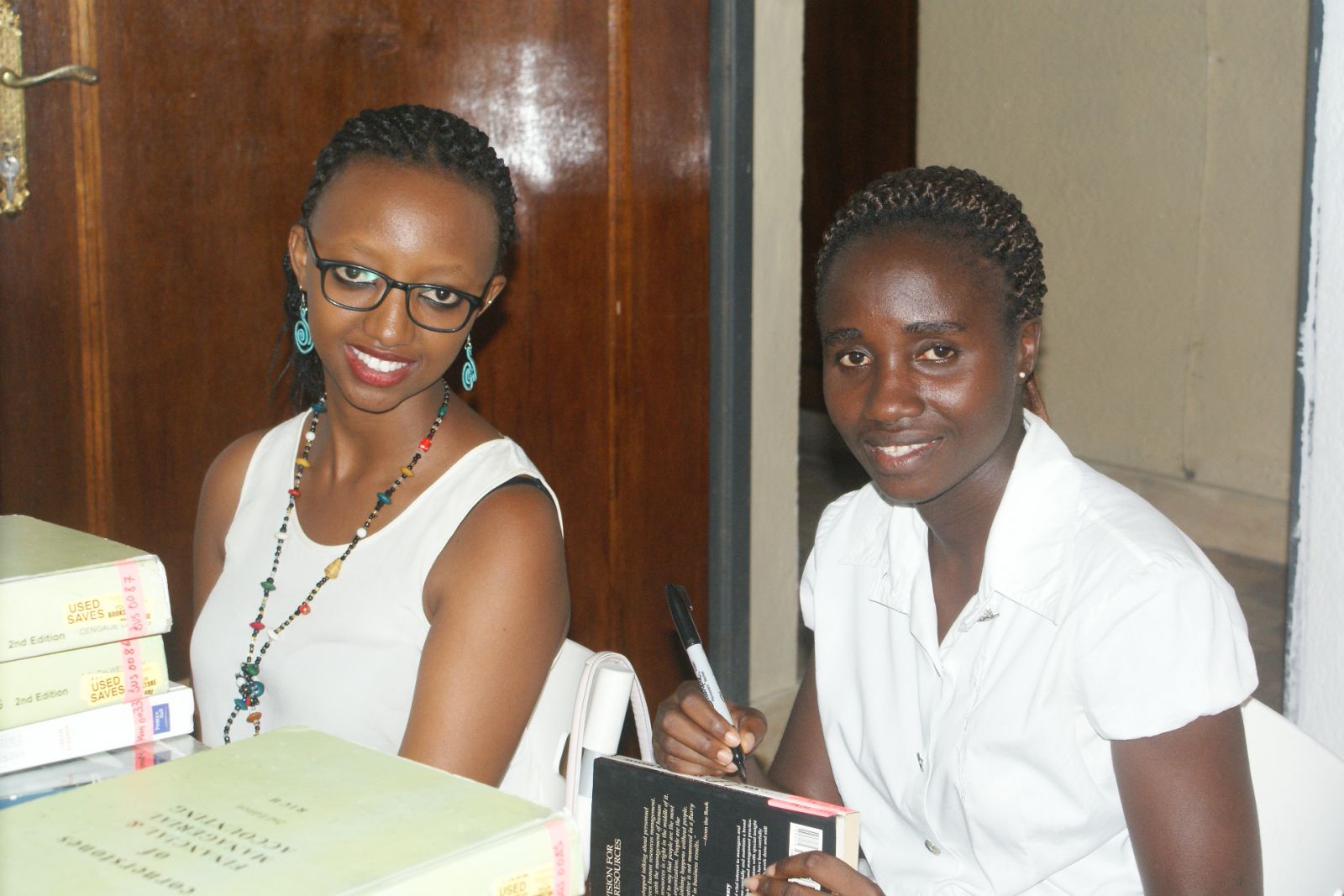 Budget
We are on track for spending. We will use additional funds to add more volumes to the library, add Kindle licenses for additional books, etc.
Line Items

Original budget

Amount spent so far

Room rental

Library furniture

Books and materials

Kindles

Total:

$7,500

$3,000

$5,000

$0

$15,500

$1,200

$3,168

$600

$5,766

$10,734
Reading is essential for study. Akilah is committed to achieving English competence for our students by building a library to help them succeed.
Why we care: English competence is required in the workplace in Burundi. Over 90% of women in Burundi still work in subsistence agriculture, earning less than $2 per day. Only 1% of Burundians attend university, and just 30% of those students are women.
How we're solving this: Our model of market-relevant education connects young women to economic opportunity by preparing them to enter directly into professional careers and leadership roles. With this project we will build a library to help 144 girls become competent in the English language.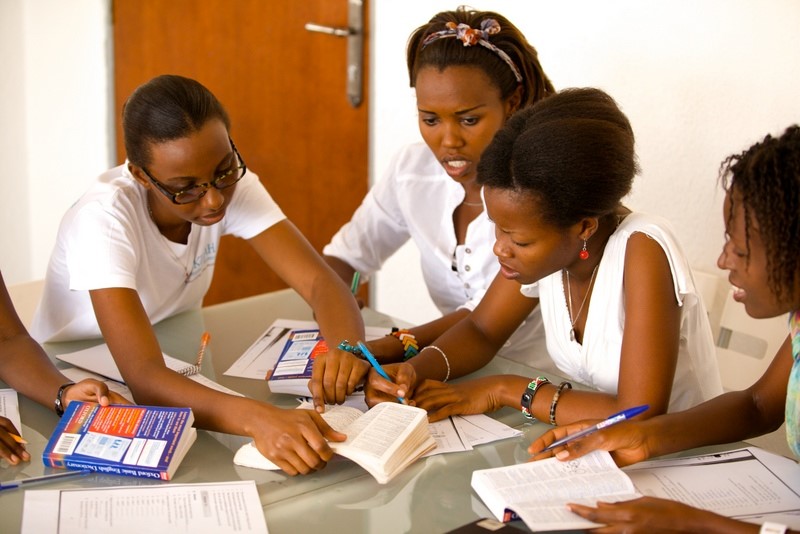 Burundi is francophone country, but the growing formalization of the East African Community requires English competence in the workplace. Students without English communication skills are at a severe disadvantage on the job market. Our English-only campuses ensure that students are able to communicate effectively by the time they graduate. To achieve this ambitious goal, we are building a library in Burundi to encourage language learning among our students.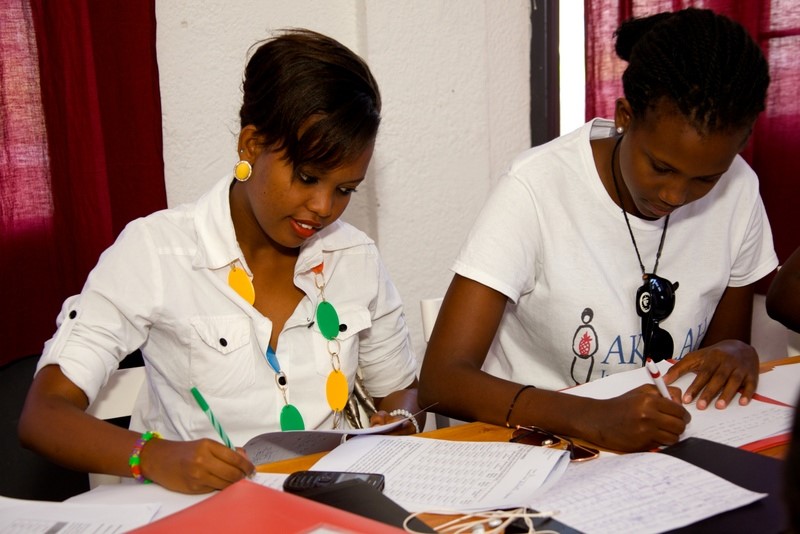 The 500-book library will benefit 144 girls: The 66 current girls enrolled in the institute and the 75 additional girls we expect to intake in January 2015. That's just over four books per student! Also, it is enough to launch various initiatives that have proven successful in our Rwanda campus, including a book club, and after-school reading help. The funds from this project will help us to offset the related costs for room rental, furniture, and library materials.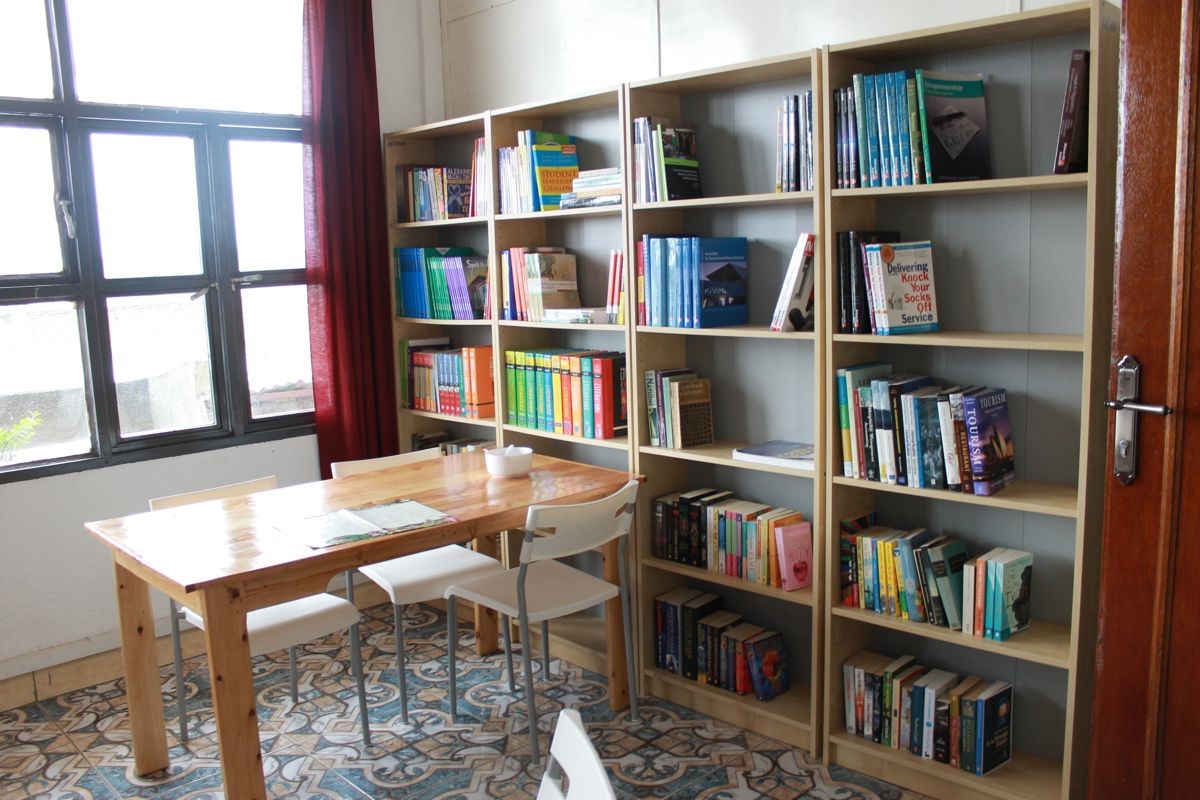 Our Rwanda campus – which includes a sizable library—has proven Akilah's Institute successful model. When our students graduate, they leave Akilah ready to launch their professional careers, take control of their own lives, and impact their family, community and country. In fact, 95% of our alumnae receive job offers upon graduation, earning 6-17 times the national average of below $2 per day.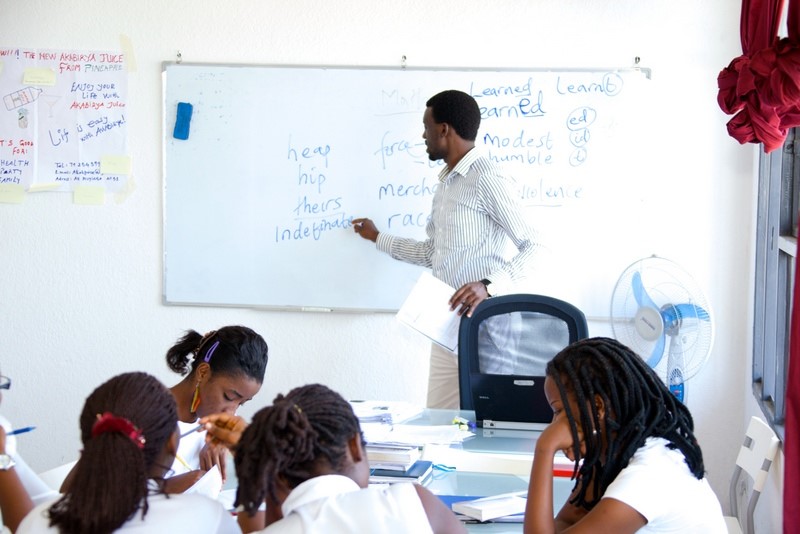 One of the challenges is the recent acts of violence and popular protests Burundi has experienced. The national security and the fragile political climate can potentially pose a threat to students' education in the run-up to the 2015 elections. However, we continue to monitor the situation and refine our safety and communication plans.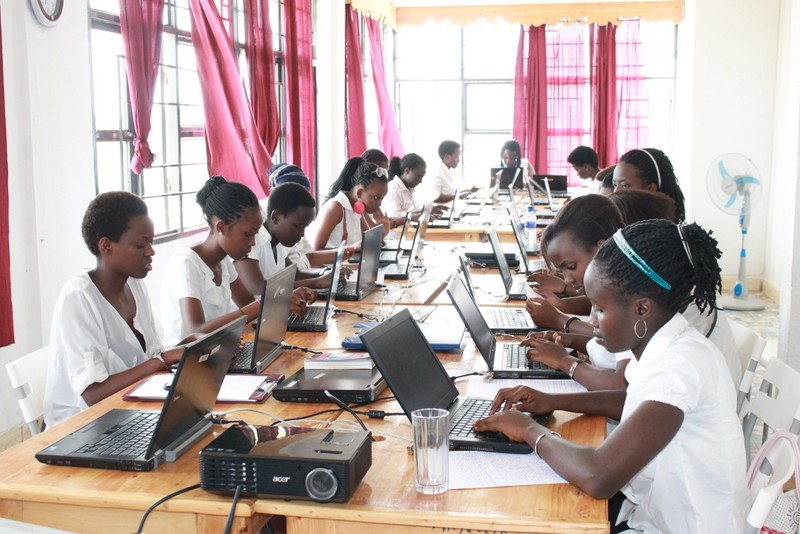 Simply put, we provide the bridge between a shaky education system and professional jobs in the fast-growing private sector.
Help us continue to support girls' education where it is needed the most!
Additional info: Akilah has been featured widely in the media, including National Geographic, Marie Claire, Guardian, Forbes, Daily Beast, and the Wall Street Journal.
We launched the Burundi campus with funding from the Segal Family and Kristin Linnea Skvarla Foundations. We have a number of partners on the ground, including a relationship with the U.S. Embassy in Burundi that provides books for our nascent book club. We have also been invited by Burundi Friends International to submit a low-cost order for books on their next shipment.