1 Year Impact Report
This project was funded in part with matching contributions from Johnson & Johnson.
– Thank you!
Over the past year, 395 community members, including 347 women, were given small loans to support their income-generating activities.
Impact For Girls & Women
This is the number of women who received small loans as a result of this project.
Estimated girls & women affected
347
Broader Impact
This is the number of community members who received small loans as a result of this project.
Estimated community members affected
395
395 entrepreneurs receive small loans!
One year ago, you chose to support the distribution of microcredit funds to communities in Senegal who have participated in Tostan's holistic Community Empowerment Program. Through this program, Community Management Committees were established. Each committee has 17 members - the majority of them are female, and all are trained to lead development activities in their communities. At the end of the program, many of these committees formed federations, allowing them to work together to meet shared goals.
In March 2014, a total of $7,520 was given to six Community Management Committee federations in the regions of Matam, Kolda, Sédhiou, Ziguinchor, Kaolack, and Thiès, who were trained in managing funds. The federations then gave a portion of the funds to member committees selected for their enthusiasm and dynamism. In total, 24 communities received funds: 15 communities each received $420, three received $210, and six received $105. Each Community Management Committee was then responsible for selecting budding entrepreneurs to be among the first to receive small loans.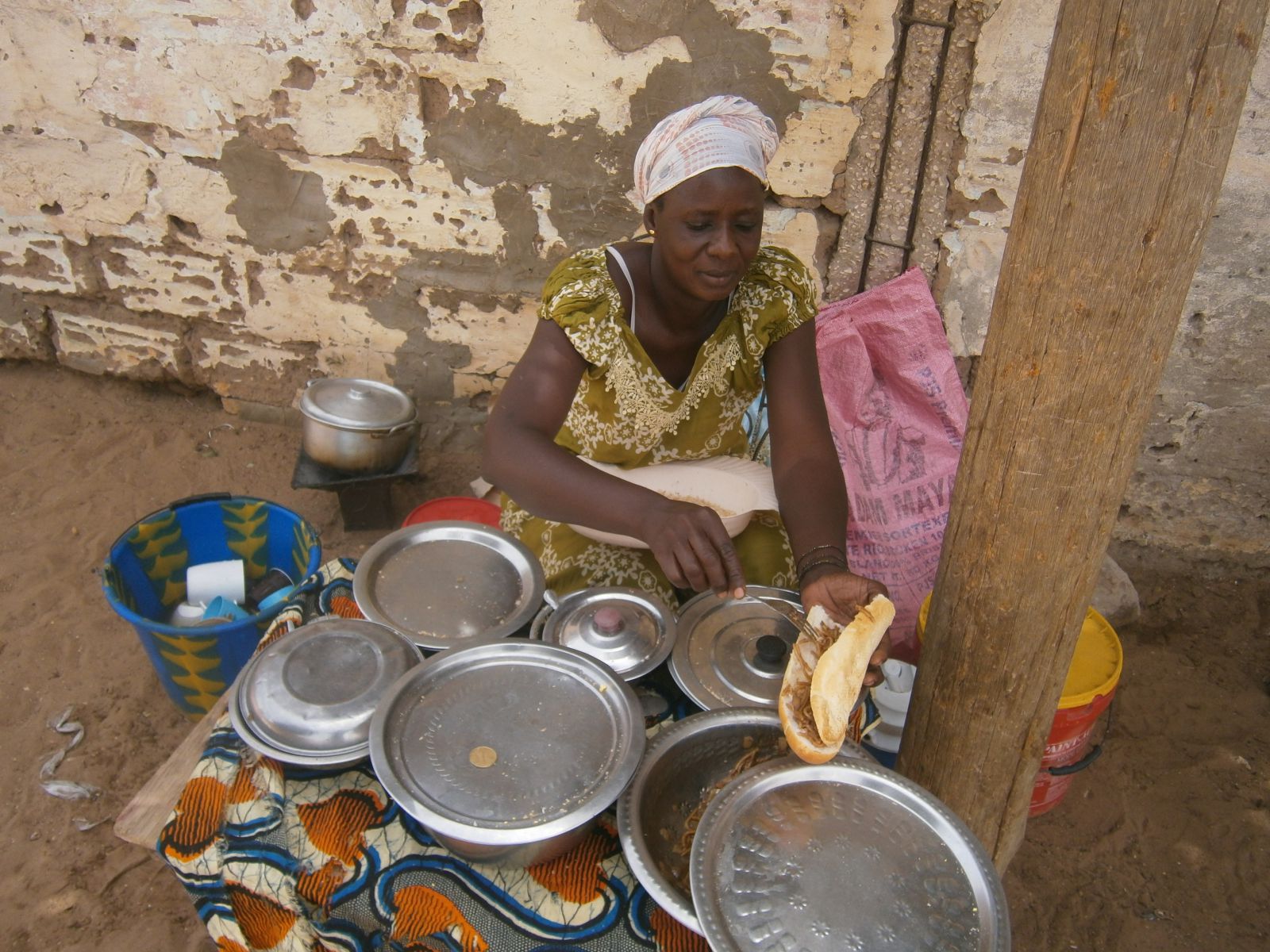 A total of 395 community members (including 347 women) were given small loans to support their income-generating activities. The recipients used their loans to start or expand many kinds of small businesses, including the sale of bread, chickens, bedsheets, incense, ice cream, vegetables, fish, fruits, breakfast sandwiches, charcoal, and perfume!
Get personal
Anta Yade is 38 years old and lives in the community of Darou Mouride, in the region of Thiès. She was one of 53 people in her community to receive a loan of $7.85 in March of 2014. She invested the money into her small bread-selling business. Every day, she now earns around $4.20, making a profit of 100 percent. She says she is using the money to provide for her family, buy school equipment for her children, and support her husband in daily errands.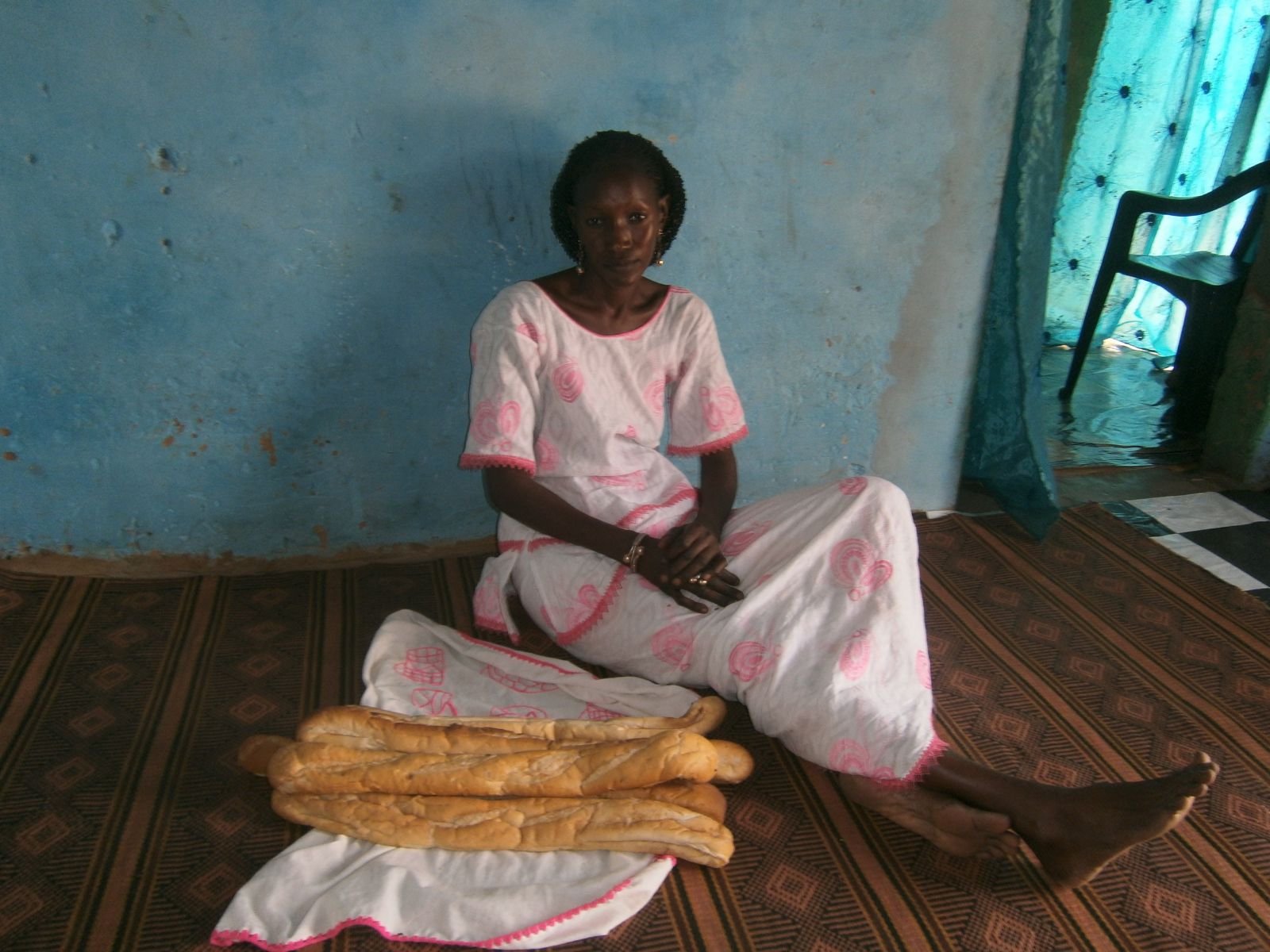 Risks and challenges
Given this project's focus on reaching rural communities situated in areas that are difficult to access and the limited funds available, Tostan's project team had to adopt a new strategy for monitoring. This strategy engaged Tostan's regional offices and Community Management Committees, in addition to monitoring missions conducted by the Support for Development team based in Tostan Senegal's national coordination in Thiès.
What we've learned
Tostan found that some Community Managemement Committees that wanted to distribute funds to as many people as possible, ended up giving out very small amounts. While the majority of beneficiaries were happy with the distribution of funds, some felt that the loans would have been more helpful if they had been a little larger. In the future, Tostan will improve trainings to encourage Community Management Committees to consider individual loan size when deciding how many people will benefit in the first loan cycle, emphasizing that more people will be reached as time goes on and loans are repaid.
Next steps
The benefits of this project will keep growing in communities. The current recipients are to pay back their loans in September. Then the money will be lent to others, and the interest collected will either be used to replenish microcredit funds or to contribute to development projects benefiting the whole community, such as health centers, wells, or milling machines. The funds will continue to be managed by the Community Management Committees and federations.
Budget
Tostan used the $12,000 as planned and had no major variations from the projected budget.
Line Items

Projected budget

Amount spent so far

Community development funds

Ceremonies for the distribution of funds

Distribution and monitoring missions by Tostan Senegal team

$7,519.74

$1,879.93

$2,600.33

$7,519.74

$1,869.49

$2,610.77
More information
Community development grants distributed by Tostan build upon the Community Empowerment Program – a holistic, nonformal education program that gives participants the skills and knowledge necessary to take charge of their own development. Community development grants support communities to put the skills learned into practice and generate income that will both support individual households and contribute to shared development projects.
Further reading
Read more about Tostan's Community Grants on our website.
90 Day Report
Selecting partner communities!
Progress
Tostan will distribute the funds raised through this project in late Fall 2013 to communities who have participated in our human rights-based Community Empowerment Program. In each community, funds will be managed by the Community Management Committee, democratically selected during the program to lead development activities and ensure community ownership. The committee will provide small loans to individuals to start up income-generating activities. Interest from these loans will be used to fund development projects or will be redistributed to community members.
The process for selecting the partnering communities is currently underway, and we look forward to providing further details once this phase is completed. We will be sharing updates on this project, and the progress of the women and communities that we are partnering with, in the coming months. We are very grateful to the Catapult community and those who chose to support this project!
Risks and challenges
The rainy season in Senegal is also the busiest time of year for the many members of our rural partner communities who work in agriculture, and so brings an annual break period for our program. This is why we are planning the distribution of funds for late fall.
Up Close
Tostan looks forward to providing this information in a project update in the coming months, once selection of partner communities is complete.
Next steps
Following the selection of partner communities, funds will be distributed to the Community Management Committees established in each community during our full Community Empowerment Program to lead development activities. These committees will then distribute the funds as small individual loans to community members, following our Community Development Grants model.
Give women in Senegal a chance to put their skills to use and provide an income for themselves their families and communities.
Why we care: Women in rural Senegal are learning the skills to remove them from poverty and move towards financial independence; they now need the opportunity.
How we're solving this: $25, $40, or $50 grants will provide women with capital to start their own businesses.

Tostan will provide small grants to 12 communities, each of whom will use collective discussions about future community goals to determine how they will be used. Each community has participated in Tostan's Community Empowerment Program (CEP) and has a Community Management Committee (CMC) that consists of 17 democratically selected women and men to manage and lead community development initiatives.
The committees administer small loans of $25, $40, or $50 to women for a variety of income-generating projects, including fabric dyeing, soap making and vegetable canning. Collective funds are also used for larger community projects such as creating a community garden, building a health center or purchasing an ambulance.
The 12 communities have already been trained on democracy, human rights, problem solving, health and hygiene, literacy, math and project management through Tostan's three-year program. The funds distributed by Tostan through community grants provide a way of transforming that knowledge and training into real and tangible income-generating and community development initiatives.