1 year impact report
"The girl-friendly latrines have assisted the adolescent girls in attaining menstrual hygiene and thus removing fears about attending classes."
Impact for girls & women
The direct beneficiaries of this project are the adolescent girls enrolled in Standard 5-8 in the schools of Mbedza and Maera Primary.
Estimated girls & women affected
400
Broader impact
This is the approximate number of teachers and female community members who use the school as a venue for non-school-related community activities. It also considers female passers-by who may use the facilities.
Estimated community members affected
500
Girl-friendly latrines and hygiene education help adolescent girls stay in school in Mwandama
Throughout this past year, the team in Mwandama, Malawi constructed four girl-friendly latrines with inbuilt hand washing facilities - two each at the Mbedza and Maera Primary Schools. Local artisans built the structures, and site visits from the district offices for education and health helped support activities. The School Management Committees were actively involved in the day-to-day operations of the project, along with the Mwandama team.
In addition, the team worked to establish and strengthen hygiene clubs, which provide education on reproductive health and menstrual hygiene management for girls. During this phase, we also made a learning visit to Water Aid projects in Nkhotakota and Lilongwe districts, in order to study the implementation of menstrual hygiene programs in similar networks.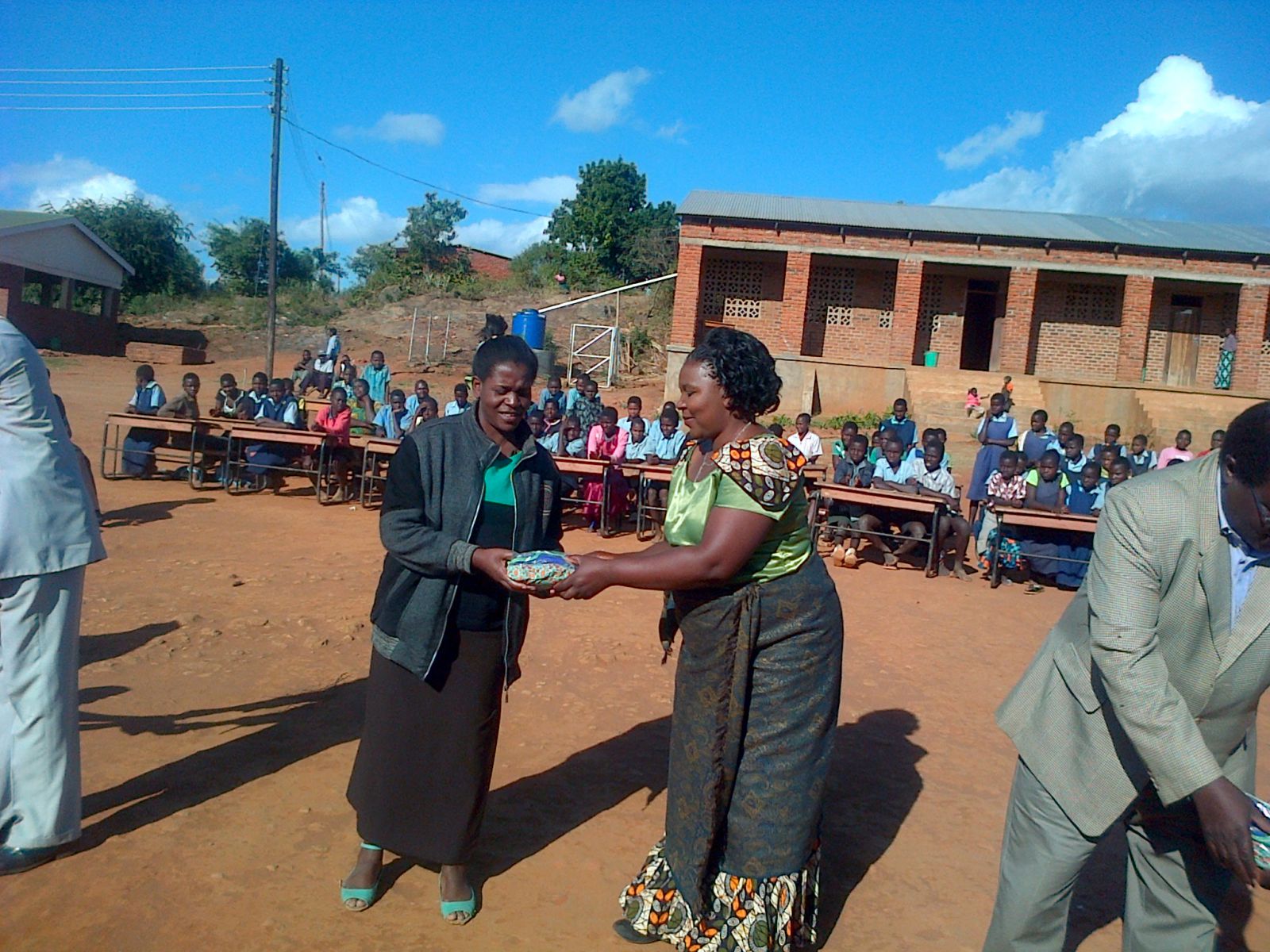 A total of nearly 350 re-usable Be-Girl pads were distributed to 100 girls at Mbedza and Maera Primary Schools and 63 girls in St. Agness and Mwandama Primary Schools. Local leaders were involved in the distribution of the pads and outreach program to raise awareness on menstrual hygiene. One of the planned activities unfortunately did not take place. Competing priorities and staff turnover in the fall hindered the team's ability to properly plan an event to celebrate World Toilet Day on November 19. However, in order to help raise awareness of water, sanitation, and hygiene, a hand-washing with soap campaign was held, and materials were distributed to children at the schools.
Get personal
The Head teacher of Mbedza Primary School, Mr. Mkandawire, says, "The girl-friendly latrines have assisted the adsoclent girls in attaining menstrual hygiene and thus removing fears about attending classes." The school is grateful to Catapult and the Show Me Campaign for assisting the girls in advancing education by reducing obstacles.
Risks and challenges
Risks and challenges included the following:
Completing the construction of latrines within the provided budget;
Adequately educating girls on managing menstrual hygiene;
Inflation in cost of materials, which put the project over-budget;
Availability of re-usable sanitary pads in Zomba and nearby places was a challenge for the distribution of sanitary napkins - they were obtained at Blantyre.
Coordinating a World Toilet Day event at a time when the water, sanitation, and hygiene facilitator position was in transition.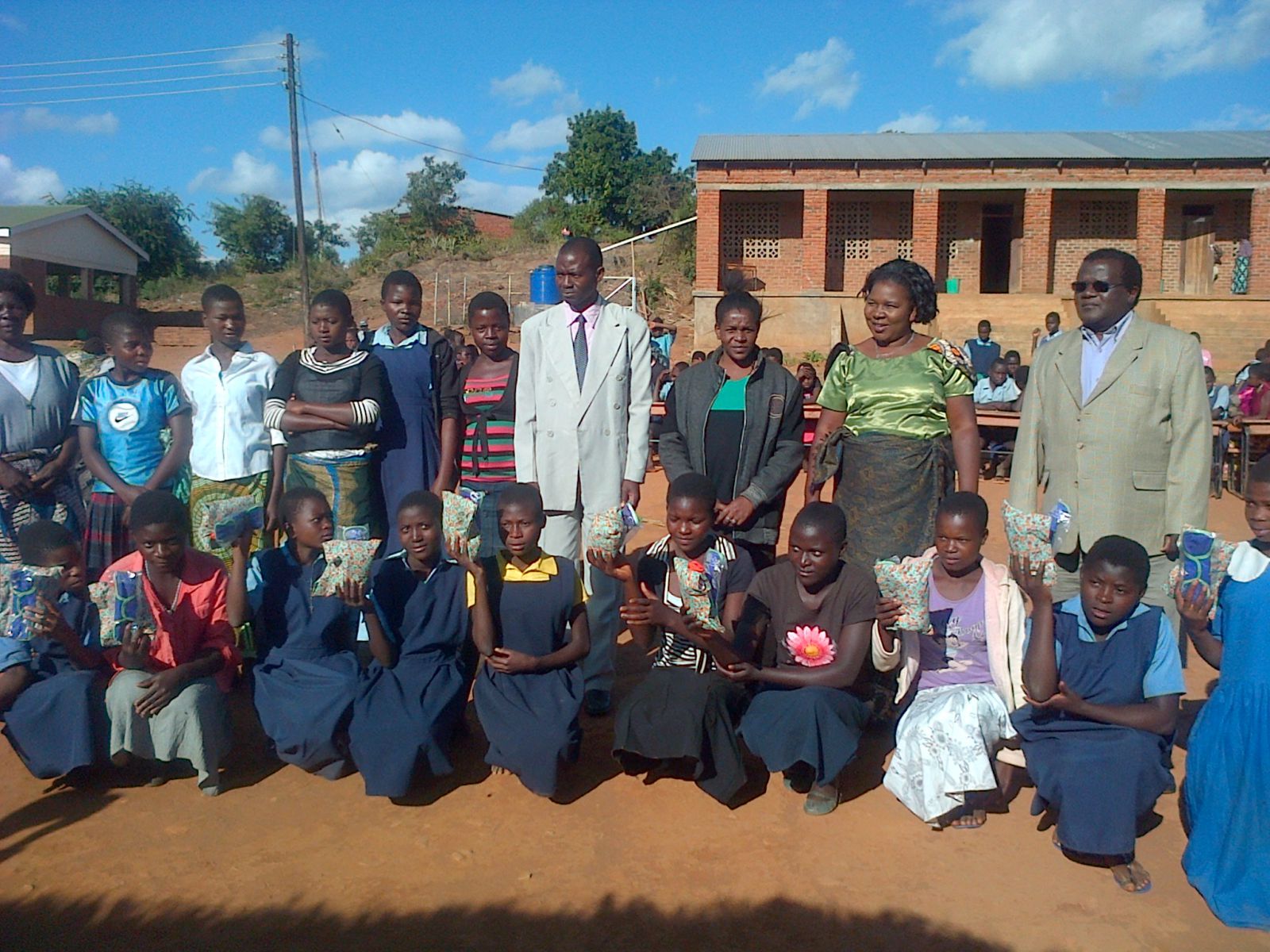 What we've learned
What worked well:
Coordination with government counterpart departments was very professional;
Local leaders and teachers played a pivotal role in the programme;
Disbursement of funds was timely;
Reporting needs were clear;
Capacity building for facilitators was successful.
What didn't work well:
The prices of materials went up compared with what has been planned, and the plan didn't include a contingency budget.
Producing a World Toilet Day event due to staff turnover and lack of bandwidth in the team.
Next steps
We'll re-sensitize girls on utilization of girl friendly latrines
We'll train students and teachers at other schools through outreach programs;
Monitoring utilization of facilities;
Evaluation and scaling up to other schools.
Budget
The project went over budget by a little more than $3,500 due primarily to higher than projected costs for the latrine construction. The Millennium Villages Project covered this difference.
Line Items

Projected budget

Amount spent so far

Latrines construction with inbuilt hand-washing facilities

World Toilet Day Celebration

Hygiene clubs and materials

Sanitary pads (reusable)

Other

TOTAL

$6,200

$2,500

$2,300

$1,000

$0

$12,000

$9,571

$1,188

$2,114

$1,000

$1,674

$15,547
90 Day Report
Laying the groundwork for building "girl friendly" latrines in the Millennium Village of Mwandama
posted Oct 29, 2013 by Isabel Garcia
Progress
Since receiving funds from Catapult, the Millennium Village of Mwandama has introduced the gender-separate latrines project to the schools and the construction of the latrines has begun. Thus far, pits have been excavated and procurement papers have been processed to obtain materials for the latrines construction.
Hygiene Clubs have been established at the schools offering an introduction to menstrual hygiene management for girls and personal hygiene for boys to help adolescents learn about physical and hormonal changes.
The district education manager has been briefed on the project, its aim, and the implementation plan. On this project, we are working with school authorities, students, and communities. Since the Millennium Villages Project is an integrated project, education, health, and community development sectors are working on this project in an integrated manner.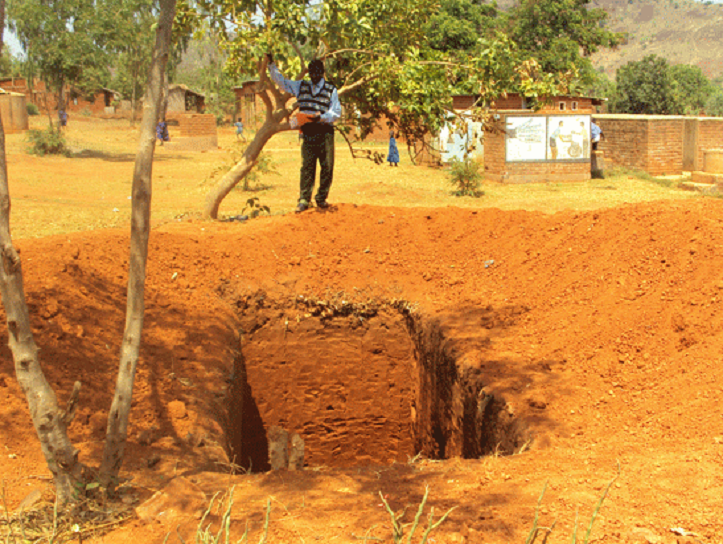 Risks and challenges
There have been no risks or challenges thus far. The project is moving along smoothly.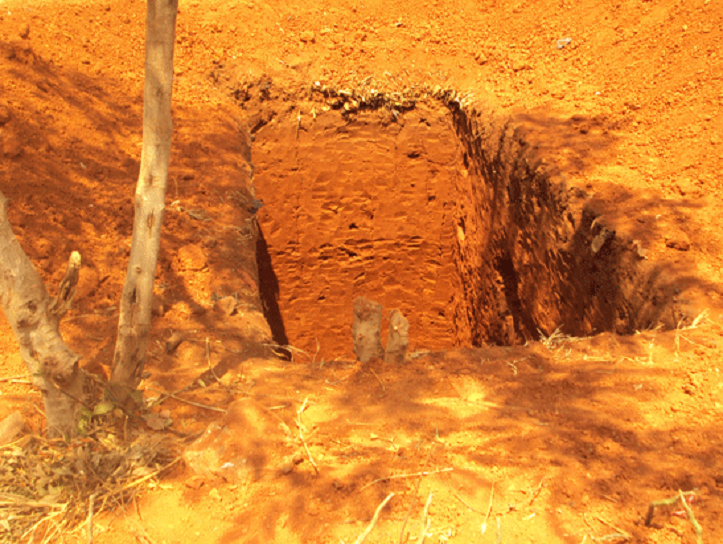 Up Close
"This is a welcome project in my education zone. We have been experiencing a drop in attendance among older girls due to menstrual periods. Such girls feel discomfort and lack privacy, hence stay at home while missing lessons at school! With this project in my zone and at this school in particular, girls can continue with their education uninterrupted." - Primary Education Advisor Mrs. Agatha Kalawa of Namadidi Education Zone.
Next steps
Our next steps are finishing the infrastructure by mobilizing local materials and procuring the necessary supplies for the build. Upon obtaining the supplies, the team will begin constructing the superstructure and substructure, lining the pit, casting the concrete slab, and building the roof. The team will also build the plumbing for the handwashing facility.
Budget
As of early October, the latrines project has spent $3,511.00. The project is moving along smoothly.
Line Items

Original budget

Amount spent so far

Latrines construction with inbuilt handwashing facility (4 latrines)

World Toilet Day Commemoration (WASH Awareness-raising activity)

Hygiene clubs and materials (education on reproductive health and menstrual hygiene management)

Sanitary pads (reusable)

TOTAL

$6,200

0

0

$2,500

0

0

$2,300

0

0

0

$1,000

$12,000

$646 (Paid),

0

0

$799 (Payable),

0

0

$2066 (Commitment)

0

0

0

$0

$3,511.00
More information
A student on the 'girl-friendly' latrines project: "As a student and beneficiary of the project, I will benefit a great deal. Now with the construction of latrines with self-contained rooms, my menstrual cycle will no longer be a hindrance to my studies. I can now have my privacy and continue my lessons!" - Anjella Mozes, a student at Mbedza School.
Help build "girl-friendly" latrines at schools in Mwandama, Malawi, to provide privacy and sanitation solutions for adolescent girls.
Why we care: Lack of adequate sanitation and hygiene facilities can be a barrier to girls' education, particularly during puberty.
How we're solving this: The Show Me Campaign, founded by nine-time Grammy award-winning artist and philanthropist John Legend, is working with the Earth Institute's Millennium Village Project to construct gender-separate latrines equipped with hand-washing stations at schools.
In Malawi, adolescent girls' privacy is comprised by the unavailability of gender-separate latrines to accommodate their menstrual needs. Without these basic necessities, girls are often absent from school, leading to high drop-out rates.
Through these facilities, adolescent girls will be able to attend school throughout the month, managing their monthly periods in the private sanitation facilities they need. In addition, the project will offer information sessions on sexual and reproductive health and hygiene for girls. The project will also help fund awareness-raising activities, such as a commemoration on World Toilet Day and will help the Show Me Campaign and the Millennium Village Project distribution sanitary napkins to girls.
Gender-separate latrines have had a positive impact on school attendance and performance in other Millennium Villages throughout Africa. Your funding will help ensure that privacy and hygiene issues do not prevent girls from receiving the educational opportunities they deserve.