1 year impact report
"If you talk with [the community health promoters], they will tell you that they are not working for the money that they receive from selling health products, they are working for their people. That is their motivation."
Impact for girls & women
This is the total number of active community health promoters as of June 2014, affecting girl's and women's lives daily.
Estimated girls & women affected
584+
Broader impact
This is the number of women who received antenatal and postnatal care services in treatment communities since the program started.
Estimated community members affected
30,253
Maternal health coverage expands in Liberia
BRAC is happy to report that Liberia now has a total of 584 community health promoters active in Liberia, and that your support provided a year of incentive-based pay for 225 of them. These frontline health workers received training in reproductive, maternal, and child healthcare and are equipped to bring essential, even life-saving, services right to the doorsteps of moms in their communities.
Liberia remains one of the most difficult places to be a mother. Low access to quality antenatal services and a lack of skilled birth attendants contribute to the high maternal mortality rate here. This project is combating poor maternal health coverage directly. As of July 2008, a total of 24,566 women received antenatal services and 5,687 women received postnatal care from BRAC-trained community health promoters. In addition to providing these services, BRAC staff conducted reproductive, maternal and child health information sessions with village health committees as well as with mother's groups in local communities. This grassroots approach is tackling ignorance of maternal health needs head on.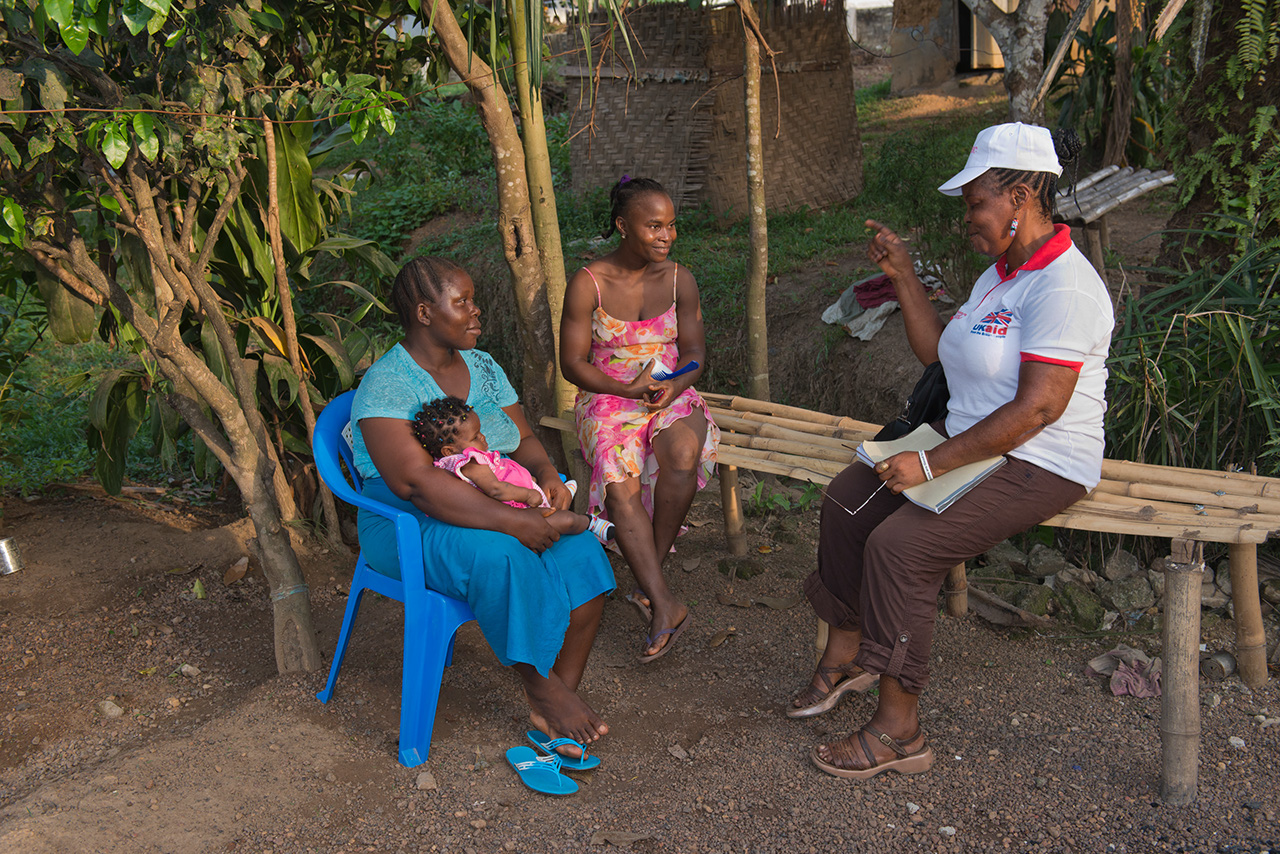 Get personal
"If you talk with [the community health promoters], they will tell you that they are not working for the money that they receive from selling health products, such as condoms, they are working for their people. That is their motivation." --Mohammed Abdus Salam, Country Representative, Liberia
Risks and challenges
The major challenge that we are presently facing in Liberia is the Ebola outbreak. This deadly virus puts a serious strain on an already over-burdened, under-resourced health system. BRAC is working to arm the community health promoters with the tools and resources they need to teach their communities how to prevent infection.
Another big challenge we face in Liberia is a high adolescent fertility rate. Low awareness of reproductive wellness and limited access to contraception in many areas contribute to the high birth rates. To address this, the BRAC Liberia health team is working on implementing a reproductive health curriculum in our young women's empowerment clubs.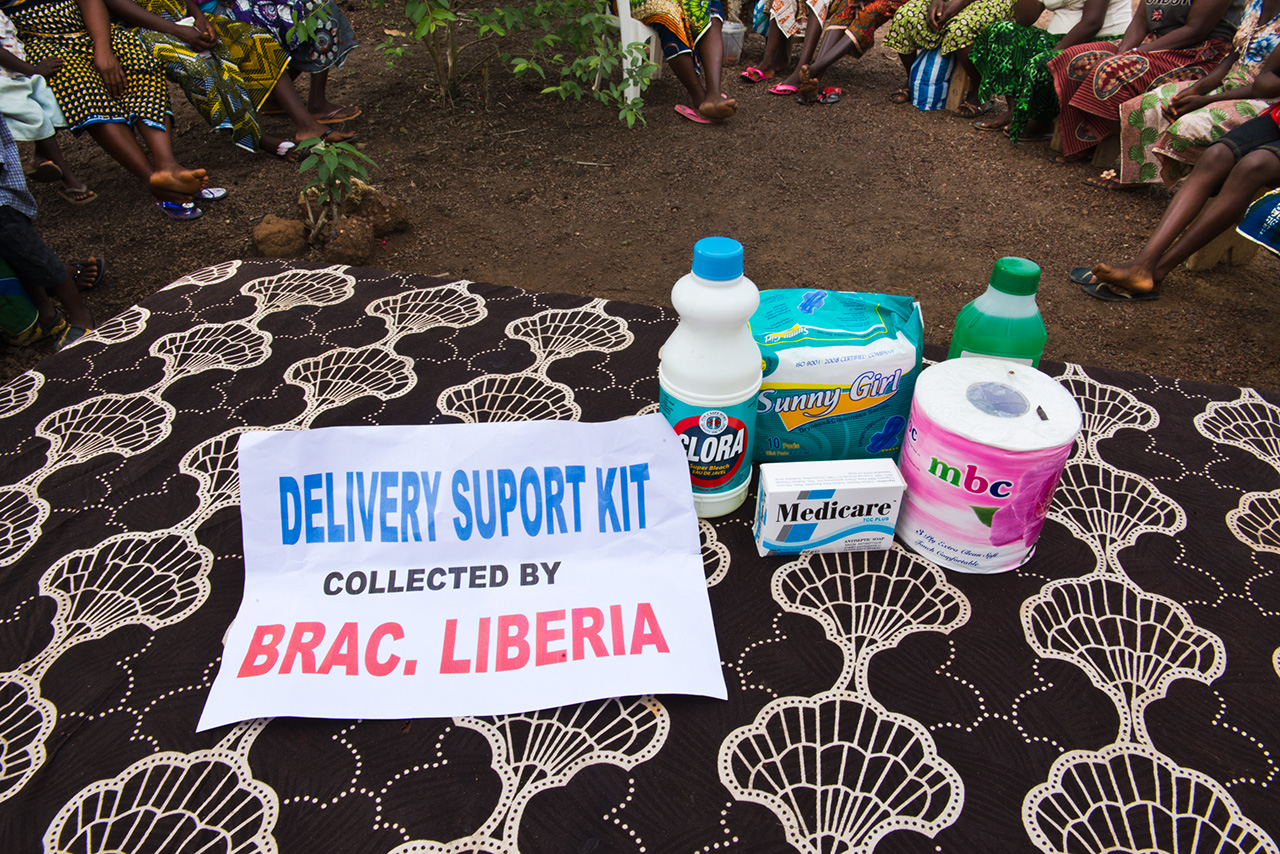 What we've learned
While we can see the effectiveness of our programs in the communities where they are operational, there are still many Liberian mothers who have little or no access to healthcare. A lesson that BRAC knows well is that to be truly effective, we need to operate at scale. To make a big impact in the lives of mothers all over Liberia, we need to continue expanding the program, recruiting more community health promoters and supporting and strengthening the existing health system.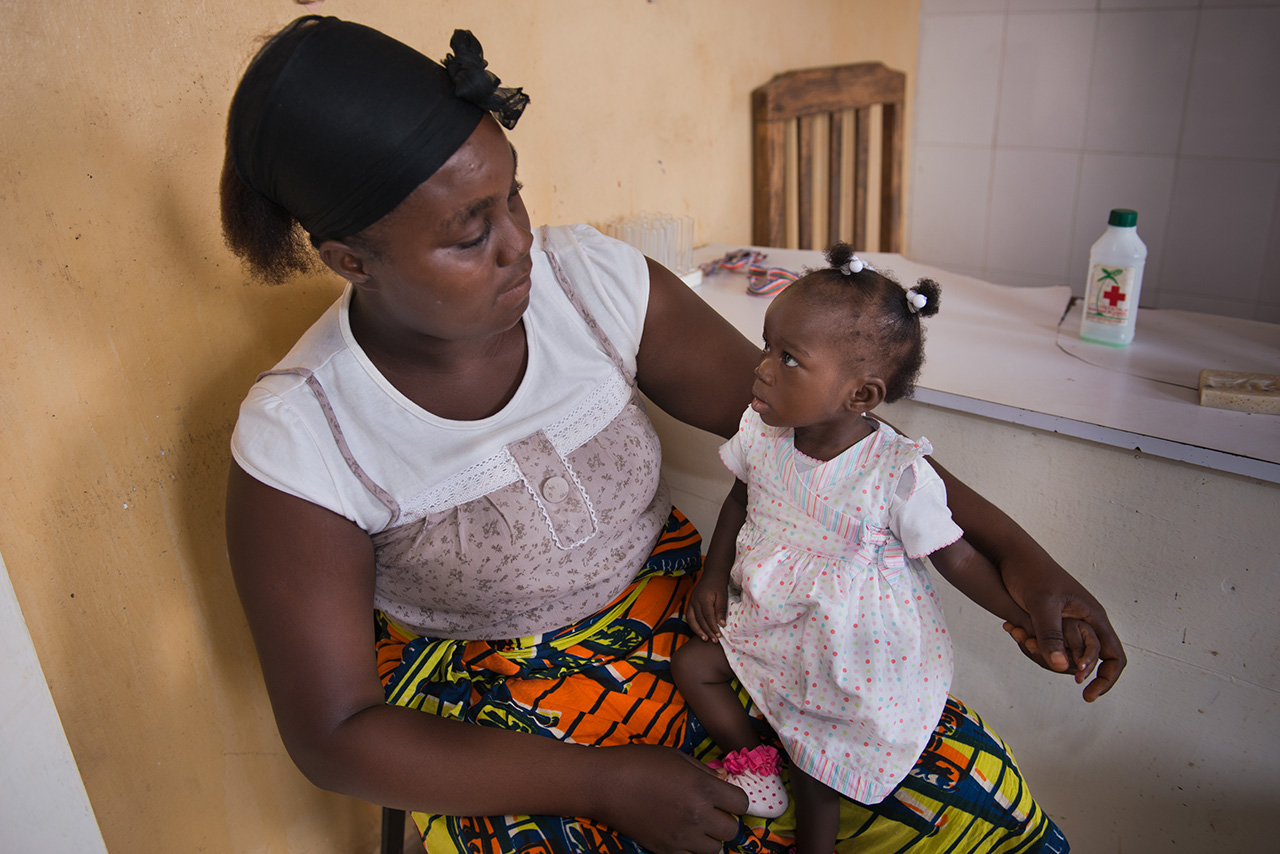 Next steps
The BRAC Liberia health program has no intention of stopping. We are working with other partners to ensure the sustainability of the gains we are making in reproductive, maternal, and child healthcare. As always, BRAC is committed to bringing these and other essential health services to the door steps of the people who need it the most while creating a strong supply chain to support BRAC-trained community health promoters.
Budget
| | | |
| --- | --- | --- |
| Line Items | Projected budget | Amount spent so far |
| One year of incentive-based pay for 225 community health promoters specializing in maternal healthcare | $15,854 | $15,854 |
90 Day Report
Moms caring for moms in Liberia
posted Oct 31, 2013 by Rati Bishnoi
Progress
This funding from Catapult has allowed us to fill a gap in a much larger project focused on maternal health for the poorest Liberians, which will eventually reach a 159,000 women and children under 5, over three years. BRAC program staff in Liberia have been preparing for the launch of this new phase of the health program set for Nov. 1. This project will build on the success of BRAC Liberia's existing health program, which has already seen the distribution of a total of 31,229 cycles of oral contraceptives and 3,350 units of female condoms through community health promoters working directly with their neighbors. As of August 2013, a total of 14,135 pregnant women have already received antenatal care in 105 communities. The new project will train and upskill 550 community health workers, with funding raised through Catapult providing incentive-based pay for 225 of these.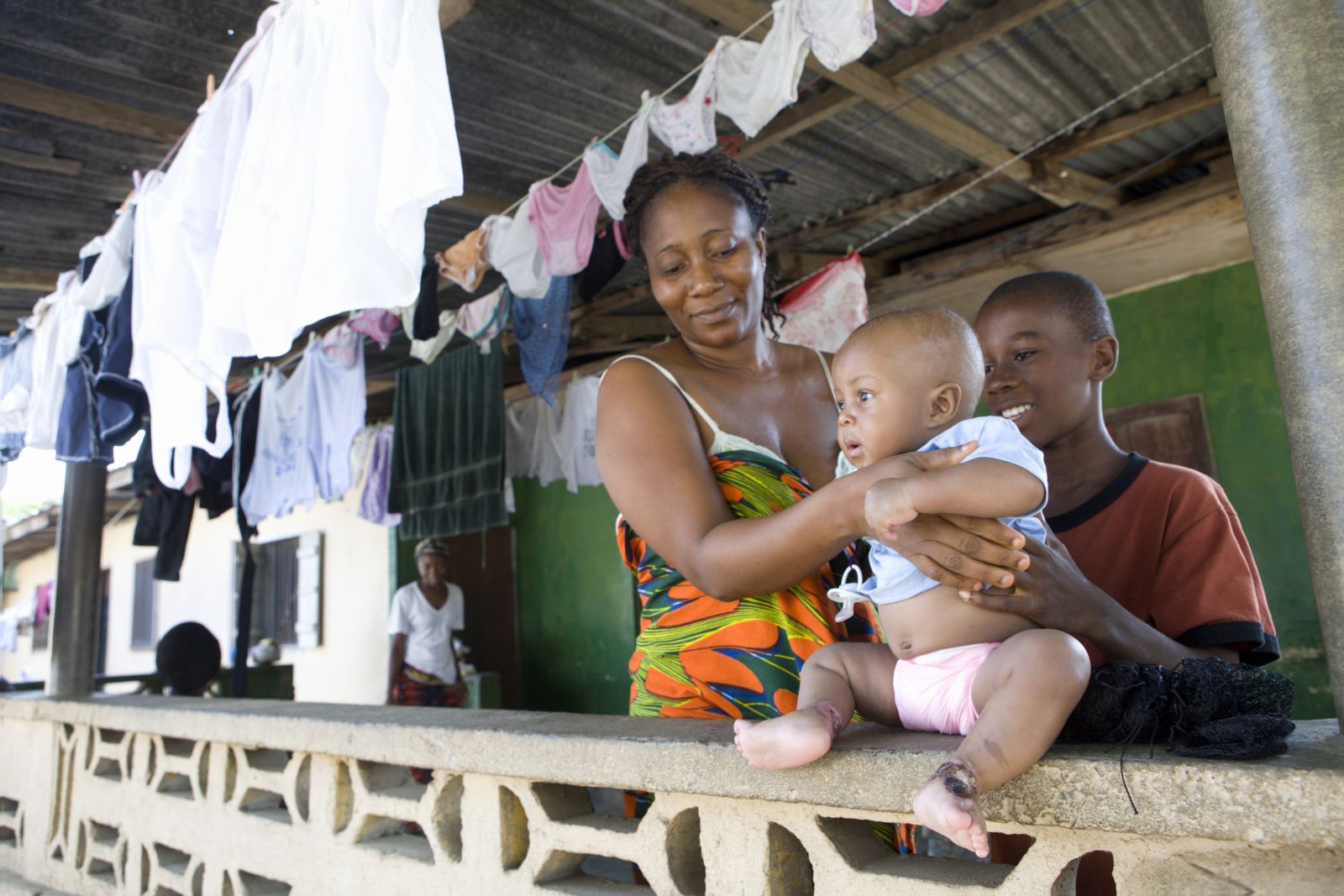 Risks and challenges
In Liberia, one of the poorest countries in the world, difficult conditions can create challenges for health programs. These include an irregular supply chain for health commodities, government policies restricting distribution of medicine and provision of ante natal services by NGOs, and the retention of qualified health staff. BRAC Liberia, launched in 2008 surmounts these challenges by investing in local supply chains, working closely with the government and investing heavily in staff training.
Up Close
"It is said that every day four women die in Liberia from complications related to childbirth and pregnancy. But I've seen the determination of Liberian mothers in places where most have to walk more than an hour to get to a clinic. The solution is to bring healthcare to the people rather than vice versa, and we do this by training women to care for their neighbors starting with basic ante-natal check-ups." – Rod Dubitsky, Senior Advisor & Chief Knowledge Officer, BRAC USA
Next steps
The program is expanding its work in sexual and reproductive health (SRH), with a focus on generating behavioral change around eliminating early pregnancies, spacing between children and reduction in infant and maternal mortality and morbidity that will lead to lower fertility rates. The team is working to preserve the South Sudan Adolescent Girls Program, which will provide a platform for the delivery of SRH services, products and information.
Further reading
Saving the lives of mothers requires solutions that address a myriad of complex health, social, economic and political challenges. To succeed, programs must empower girls. In "Sex and survival: reducing fertility rates among adolescent girls" BRAC suggests starting a 'reproductive revolution' that stems from social and economic empowerment of girls and women.
Liberia continues to be one of the most dangerous places to be pregnant.
Why we care: In Liberia, only 32% of rural births are attended by skilled personnel.
How we're solving this: By training frontline community health workers and offering incentives to identify and refer pregnant mothers for antenatal care.
Every dollar donated to this project is matched (1:1) by a generous BRAC USA donor.

This project will combine a network of trained community health promoters with locally hired staff to improve access to maternal health care across Liberia. As a result, BRAC seeks to increase the number of births attended by skilled health personnel, the use of contraceptives, prenatal care and exclusive breastfeeding rates.
BRAC has trained almost 100,000 women as community health promoters in Bangladesh, Uganda, Tanzania, South Sudan, Sierra Leone, and Liberia. Training includes an initial 10- to 18-day intensive course, plus mandatory one- or two-day monthly refresher sessions for as long as promoters choose to remain part of the program.
One community health promoter may cover as many as 250 households in her area, visiting or checking-in with about a dozen households per day. As part of this project, these community health promoters will receive specialized training in maternal healthcare and attending home births.
Thanks to this approach, BRAC has been credited with playing a major role reducing maternal mortality in Bangladesh from 800 per 100,000 in 1990 to just 194 per 100,000 in 2010.
Focusing on pregnancy-related care, including prenatal care and postnatal care, the community health promoters will identify pregnant women within their community and offer preventive and early treatment of malaria and diarrhea. In addition, community health promoters provide health, nutrition and hygiene education to raise awareness among the community through individual and group contact, especially with women of reproductive age.
Community health promoters also have the opportunity to earn a livelihood by selling 15 essential health goods like iron tablets and saline purchased wholesale from BRAC and receive incentive-based pay based on early identification and registration of pregnancies and related complications.
Through Catapult, your support will help BRAC provide one year of incentive-based pay for 225 community health promoters specializing in maternal healthcare in Liberia.