The campaigns address key feminist issues through partnerships with women's funds.
Catapult crowdfunded projects have already benefitted millions of girls and women worldwide.
PRESS RELEASE
Deauville, France – October 13th, 2015.
Catapult, the first crowdfunding platform for gender equality, has joined together with six women's funds for a special initiative to be featured at the Women's Forum Global Meeting taking place in Deauville, France.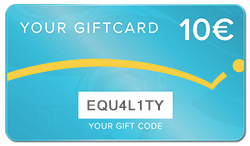 Each Global Meeting delegate will receive a Catapult Gift Card worth EUR 10 that can be applied to the issue of his or her choice, onsite at the Social Impact Hub. Delegates and the public will also be able to donate to the Funds through Catapult via credit card.
The new initiatives are designed to connect people and companies with the women's funds – leading global experts on girls and women's equality worldwide. The six participating funds are The African Women's Development Fund, FRIDA: The Young Feminist Fund, The Global Fund for Women, Mama Cash, Semillas – The Women's Fund in Mexico, and The South Asian Women's Fund.
"Our crowdfunding platform connects people and companies to those most able to create change." said Maz Kessler, founder and creative director of Catapult. "We're tremendously proud to be working with such a distinguished group of funds."
The collaboration is focused on six of the key issues facing girls and women around the globe: Ending Gender Violence (FRIDA), Family & Reproductive Health (Mama Cash), Women & the Environment (Semillas), Economic Empowerment (AWDF), Leadership & Political Participation (SAWF), and Innovation & Technology (GFW).
About Catapult
Catapult was incubated and launched as a project of Women Deliver in 2012. Catapult.org is now an independent 501(c)3. Recently recognized for "exemplary impact" by the Clinton Global Initiative, Catapult continues to build on its innovative model of public/private partnerships.
Catapult is a new way to take action for girls and women's equality and rights. By transforming individual generosity into the power of shared, collective action through the open democracy of the web, Catapult supports girls and women working on the frontlines for their equal and human rights.
About the Win-Win Coalition
The Win-Win Coalition is a structured membership-based network that supports and develops cross­-sector collaborations to mobilize resources and co-create sustainable programs supporting women and girls worldwide. The Coalition brings together corporations and others from the private and public sectors committed to women's empowerment with grassroots women's organizations and women's funds that have worked for many years to empower women and advance their rights in complex local contexts. The Coalition is premised on the idea that empowering women often requires an integrated approach to the issues that prevent women and girls from fully participating in their communities and countries.
About the Women's Funds
Women's funds are philanthropic organizations that mobilize and invest resources directly and strategically in local women's organizations that address the formal and informal barriers women face – challenging negative norms and attitudes and working to change laws – to transform society into a more just and equal one.  Women's funds actively support synergies and networks among these local organizations for greater influence, power and impact. Collectively, women's funds have an extended global coverage, operating at international, regional and national levels.
About the Social Impact Hub
The Social Impact Hub: A key place at The Women's Forum where participants can find out how, and take, both personally and professionally concrete actions to improve the lives of women and girls, as well as learn how companies and organizations are working in partnership for women's empowerment.
About the Women's Forum for the Economy & Society
Since 2005 the Women's Forum for the Economy & Society has been the world's leading platform featuring women's views and voices on major social and economic issues. Deploying the experience of both women and men – business leaders, researchers, politicians, entrepreneurs… – across all generations and geographies, our conferences feature broad, rich and edgy debates, acting as a sounding board for today's important ideas and a springboard for tomorrow's solutions. The practical discussions in our Discovery sessions typically focus not only on overcoming barriers but on creating new opportunities. The Women's Forum also promotes the advancement of women through regional and international networks.