1 year impact report
So far, we developed the computer skills of 55 girls, and we saved them from child marriage by providing them with alternatives for a better future.
Impact for girls & women
This is the number of girls our team reached via door-to-door education, posters, and local TV ads.
Estimated girls & women affected
55
Broader impact
We could not estimate the exact number of community members we reached through this project.
Estimated community members affected
55+
Back to education from child marriage
One year ago, you supported us to develop computer skills among girls in Kodaikanal Hills of Tmail Nadu State in India. We are working toward ending child marriage and child labour among the local tribal populations. Our goal is to stop child marriage by helping girls stay on a path to continue their education. We started a computer skill development courses, thanks to you! So far, we developed the computer skills of 55 girls, and we saved them from child marriage by providing them with alternatives for a better future.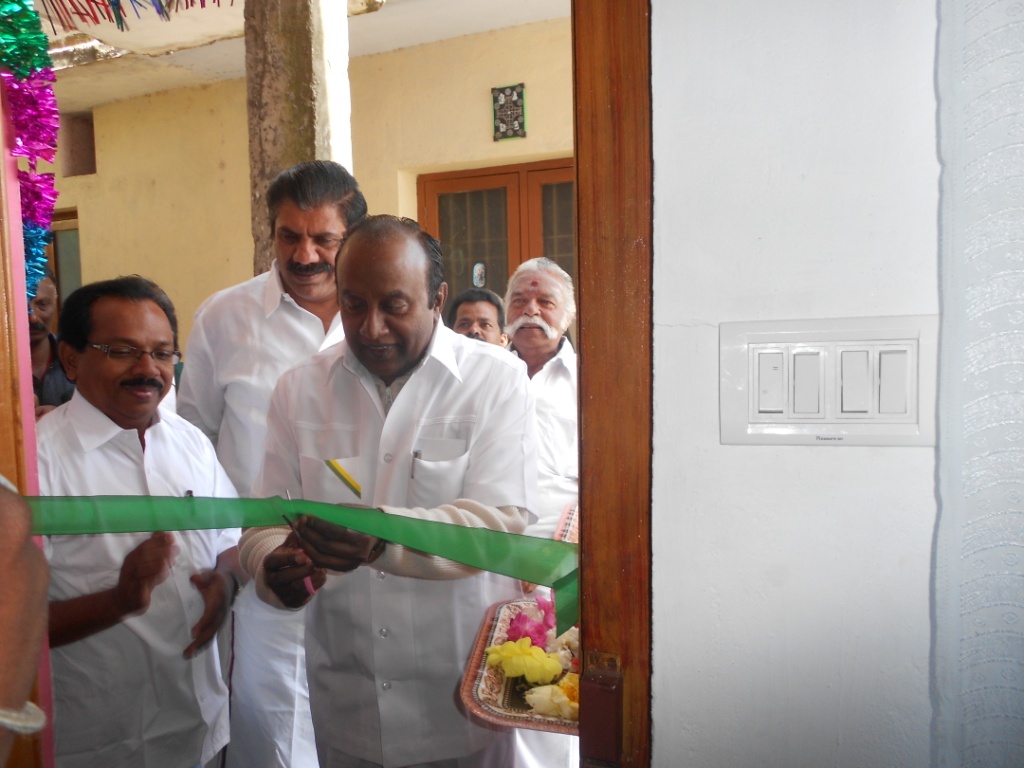 Get personal
Gokila, 17 years old, had an arranged marriage. The community informed us about her story the day before her wedding. Our team partnered with government officials and police and spoke to the parents the very next day. Because of our efforts, the marriage was stopped and the parents signed a promise note not to marry their daughter before adulthood. MEERA offered Gokila the chance to participate in the computer education course, and she just completed it! Now, she is able to get a job with local companies and can manage her own life.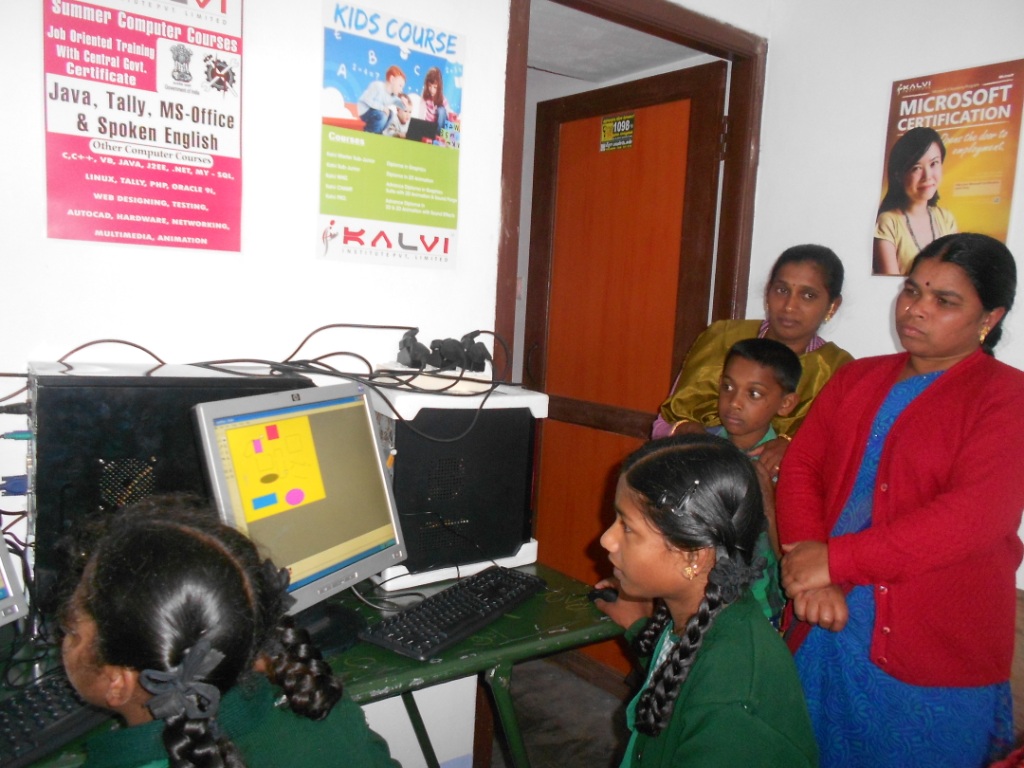 Risks and challenges
In Kodaikanal Hills, there are many computer centres available. We had a rented building nearby a school, and the rental cost was higher than originally anticipated. Paying the rent is a challenge and requires us to search for additional funding sources.
What we've learned
We learned that if we provide appropriate support to people in need, we will see results.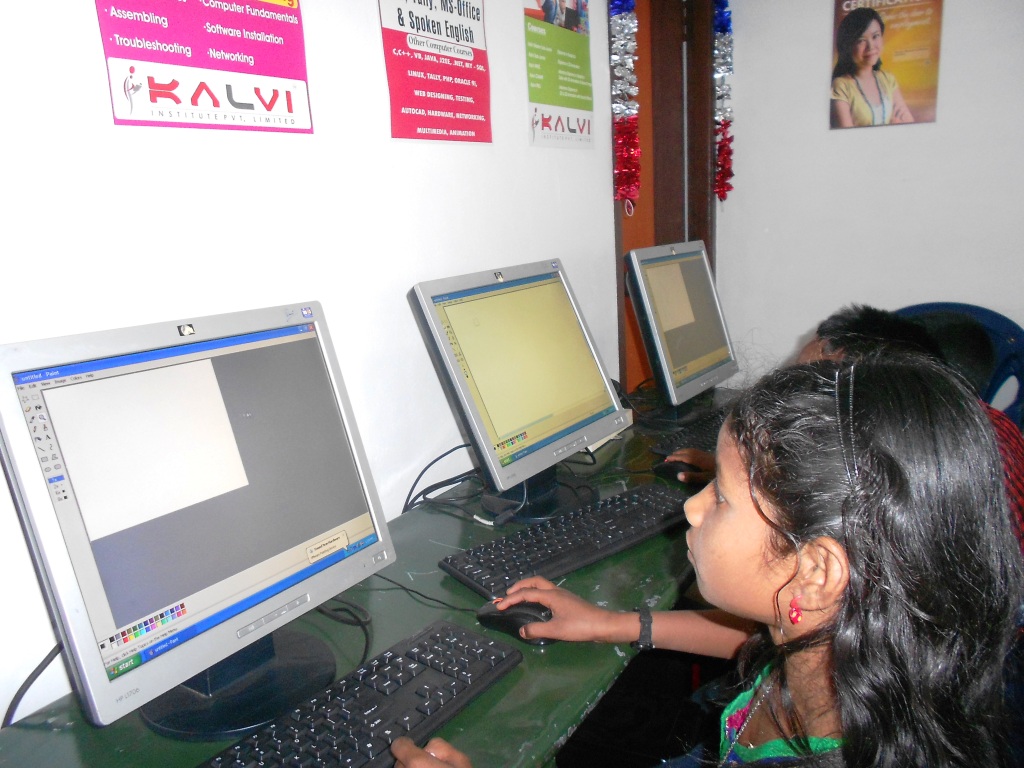 Next steps
We plan to continue implementing this project in the years to come. We are considering the option of collecting a small admission fee from candidates in order to better afford equipment maintenance and instructor salaries.
Budget
Line Items

Projected budget

Amount spent so far

Computers

Printer & Scanner

Electrical Fittings

Instructor Salary

Rent

Maintenance

$5,000

$700

$1,000

$1,200

$2,000

$1,200

$5,000

$700

$1,000

$1,200

$2,000

$1,200
90 Day Report
Enhancement of computer skills among girls
posted Nov 14, 2013 by Isabel Garcia
MEERA has purchased computers and connected the equipment with electrical devices. We have partnered with an authorized Computer Academic Centre named Kalvi Computers or running courses with provision of Government Certificate.We are presently
Advertising the course by printing posters and distributing pamphlets.
Identifying girls for the course admission.
Renting a new building and paid the rent amount in advance for a year
We plan on helping about 120 girls in a year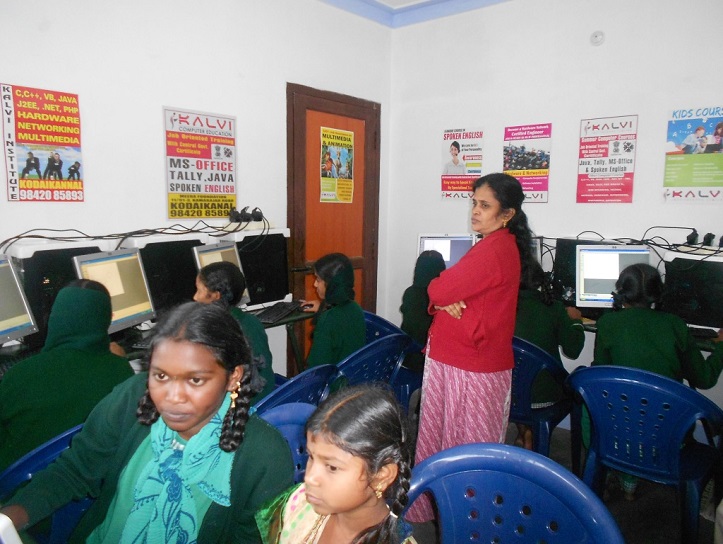 Risk and challenges
The project's aim is to delay the timeframe girls get married with their participation in the course. One challenge we have is monitor every girl for delayed marriage. We are currently providing counseling to parents and communicating with the community the issue of child marriage through outreach activities.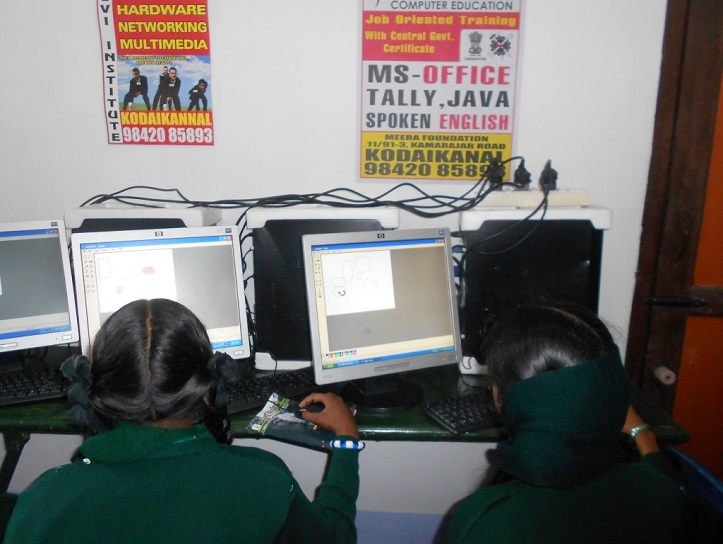 Up Close
A girl approached our staff team wanting to escape the marriage arrangements made by her parents. She requested enrolling in the computer course. In turn, we identified her as a first student.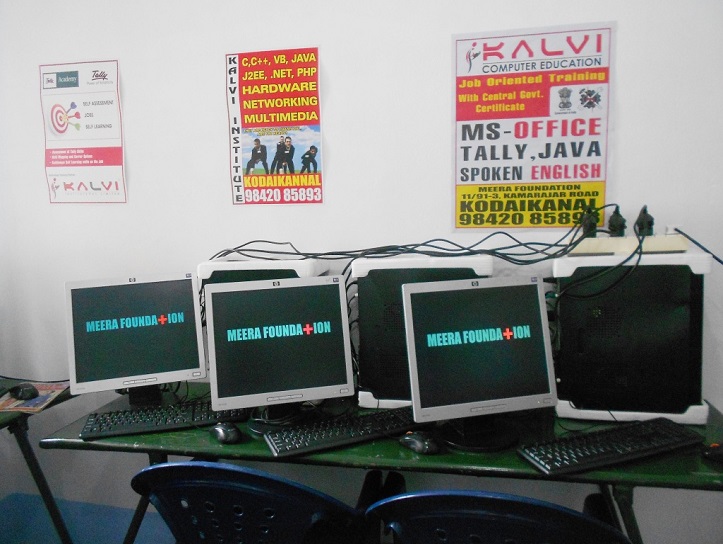 Next steps
The project inauguration is planned for the week of December 1st and we have invited some Department Officials, the Vice Chancellor of Women University and the District Collector. An agreement was made with a Computer Academic Institution, Kalvi Computers, for a year with paid affiliation fee. We will also continues to enroll girls in the course.
| | | |
| --- | --- | --- |
| Line items | Original budget | Amount spent |
| 10 Computers | $5,000 | $4,900 |
| Printer, Scanner, Laptop | $700 | $700 |
| Electrical Fittings | $1,000 | $1,982 |
| Rental for building for a year | $2,000 | $2,500 |
| Course Affiliation Fee | 0 | $1,000 |
| Salary for instructor | $1,200 | $0 |
| Maintinance | $1,200 | $0 |
More information
The building rented has increased as planned and paid in advance for a year. electrical fittings, furniture and course affiliationfee items were added with use of salary and maintenance budget. This exceeded budget will be met by MEERA Foundation's contribution.
Further reading
It will be done after inauguration.
Help 120 girls and young women from tribal communities in Kodaikanal Hills of Tamil Nadu, India, learn computer skills.
Why we care: Poverty and cultural systems often drive families of girls and young women from tribal communities in the Kodaikanal Hills to often dropout of school and get married.
How we're solving this: Build computer skills for girls and young women to raise their economic status and delay marriage.

This project will help Mutual Education for Empowerment and Rural Action or MEERA Foundation develop a Computer Centre where 120 girls and young women will develop basic computer skills. These will include computer operation, data entry, and desktop publishing.
In addition to offering computer skills training, MEERA Foundation will also support older graduates secure employment opportunities at local business, such as hotels and tourist centers.
Although this is MEERA Foundation's first computer training course, the foundation has offered training in vocational skills before. In 2005, MEERA Foundation in collaboration with Mother Teresa Women's University of Kodaikanal, offered training in tailoring, which helped several participants launch a local business.
---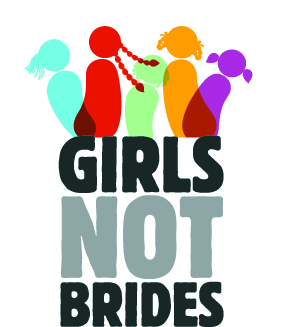 MEERA Foundation is a member of Girls Not Brides a global partnership of more than 250 non-governmental organizations committed to end child marriage.

www.girlsnotbrides.org
@GirlsNotBrides