1 year impact report
The project has directly affected 918 women and girls who have either attended youth meetings, theatre activities or awareness sessions.
Impact for girls & women
The project has directly affected 918 women and girls who have either attended youth meetings, theatre activities or awareness sessions.
Estimated girls & women affected
918
Broader impact
3,000 people are estimated to have indirectly benefitted based on messages taken to family and community members of those that attended meetings/ training sessions.
Estimated community members affected
3000
Stand Up Against Child Marriages
One year ago you chose to support the first child marriage-free zone in Pakistan. We have been working with Idara-e-Taleem-o-Aagahi (ITA) to mobilise youth, parents, parliamentarians, departments of education and the local community to reduce and work towards eliminating child marriages in the Matiari district of Pakistan.
Thanks to the support from Catapult, since our last report we have expanded our youth groups and now we have 7 groups campaigning to end child marriages, facilitate interventions, and track and monitor the project impact. They have campaigned for the set up of schools in the area and because of this, with the support of the Sindh Education Foundation, 7 schools will now be set up and running in the region so that girls can remain in education and delay their marriage.
The youth have also been involved in awareness-raising activities including using theatre to convey messages to the local community on the adverse effects of child marriage.
To increase local knowledge of the laws in Pakistan, more than 50 marriage registrars were trained so that they understand the implications of marrying children below the age of 18. In addition, an illustrator was commissioned to design posters for effective communication with local groups on the Sindh Marriage Restraint Act 2014.
200,000 petition signatures have also been collected against child marriages and the promotion of education. This was handed in to parliamentarians on International Youth Day 2015.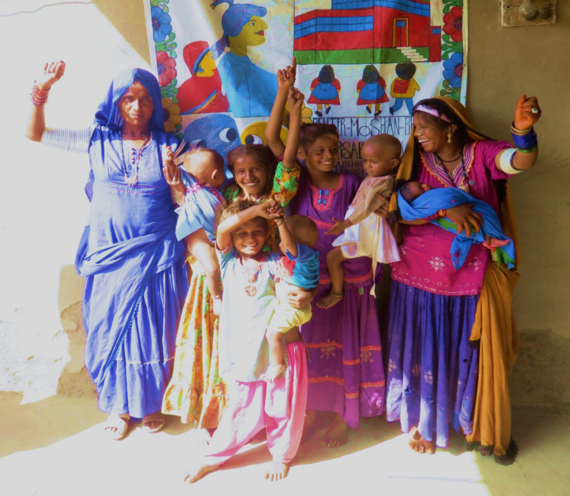 Get personal
"The Child marriage-free zone efforts hit the government authorities and they not only agreed but also started schools on [an] urgent basis. This has been the biggest achievement of the project, in my opinion." - Jameela, youth co-ordinator
Risks and challenges
One of the main challenges ITA has faced is the reluctance of community members to talk about child marriages. Many of them remain fearful of their leaders and feudal groups for going against the traditional custom. Over time, and with the help of the youth groups, the community have opened up and shared their stories, concerns and opinions as a certain level of comfort developed within the discussion groups.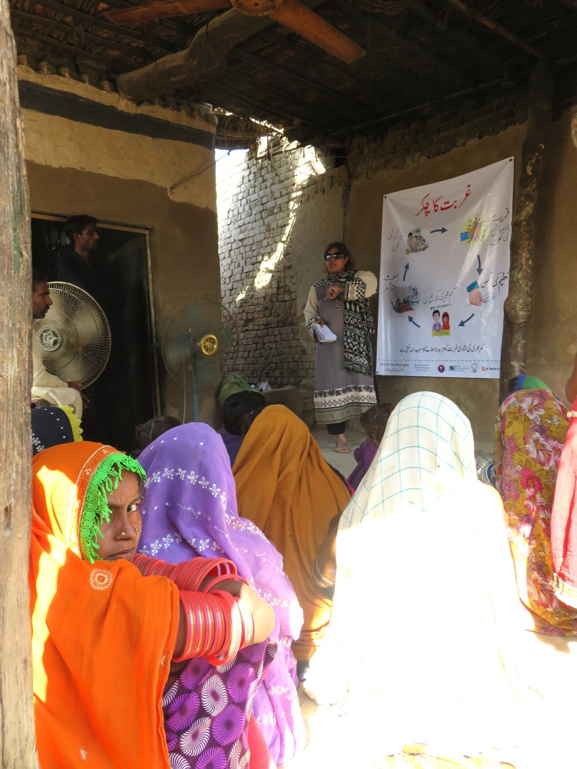 What we've learned
One of the most successful components of the project has been the power of the youth groups to gain support from the local community and authorities to help put an end to child marriages. It is important to work with the community rather than to impose beliefs on to them. Therefore, all our activities have tried to motivate participants to question the practice of child marriage so that they understand the rationale behind what's being said.
In terms of communicating with local groups, it seems to be most effective to keep the language as simple as possible and where possible, to use illustrations to convey messages.
Next steps
ITA will continue to run the project and will seek to eventually build a sustainable model such that the project can operate with minimum financial support. For now, they will expand activities to supplement the campaigning work being done. With the support of the Sindh Education Foundation, they will build 7 schools so that girls are given the opportunity to complete 12 years of schooling and delay child marriages. They would also like to expand the project to other parts of Pakistan.
Budget
To date, we had budgeted $16,800 and have spent $16,800.
Line Items

Projected budget

Amount spent so far

Campaign materials

Training on advocacy resource packages

Strengthen alliances through resource packages

Cost towards a Campaign Manager's salary

Cost toward transportation

Total

$2940

$4610

$2450

$4800

$2000

$16800

$2893

$4349

$2758

$4800

$2000

$16800
Further Reading
Protect girls' basic human rights and provide them with more opportunities.
Why we care: In Pakistan, 40% of girls are married by the age of 18, and 13% by the age 15. These girls suffer marginalization in learning, health, and livelihoods.
How we're solving this: Through legislation, awareness, and advocacy, we'll mobilize communities, including parliamentarians, parents, and youth, to end child marriage. With your support, we'll run a campaign in three provinces in Pakistan.
Child marriage occurs when one or both spouses are below the age of 18. While boys can be affected, the issue primarily impacts girls. Studies have revealed a direct correlation between early marriages and low levels of education. In 2012 and 2013, 53.7% of married girls between the ages of 15 and 19 years never went to school. It also impacts other areas of development, often leading to poverty, poor health, vulnerability to HIV/AIDS, and maternal/infant mortality.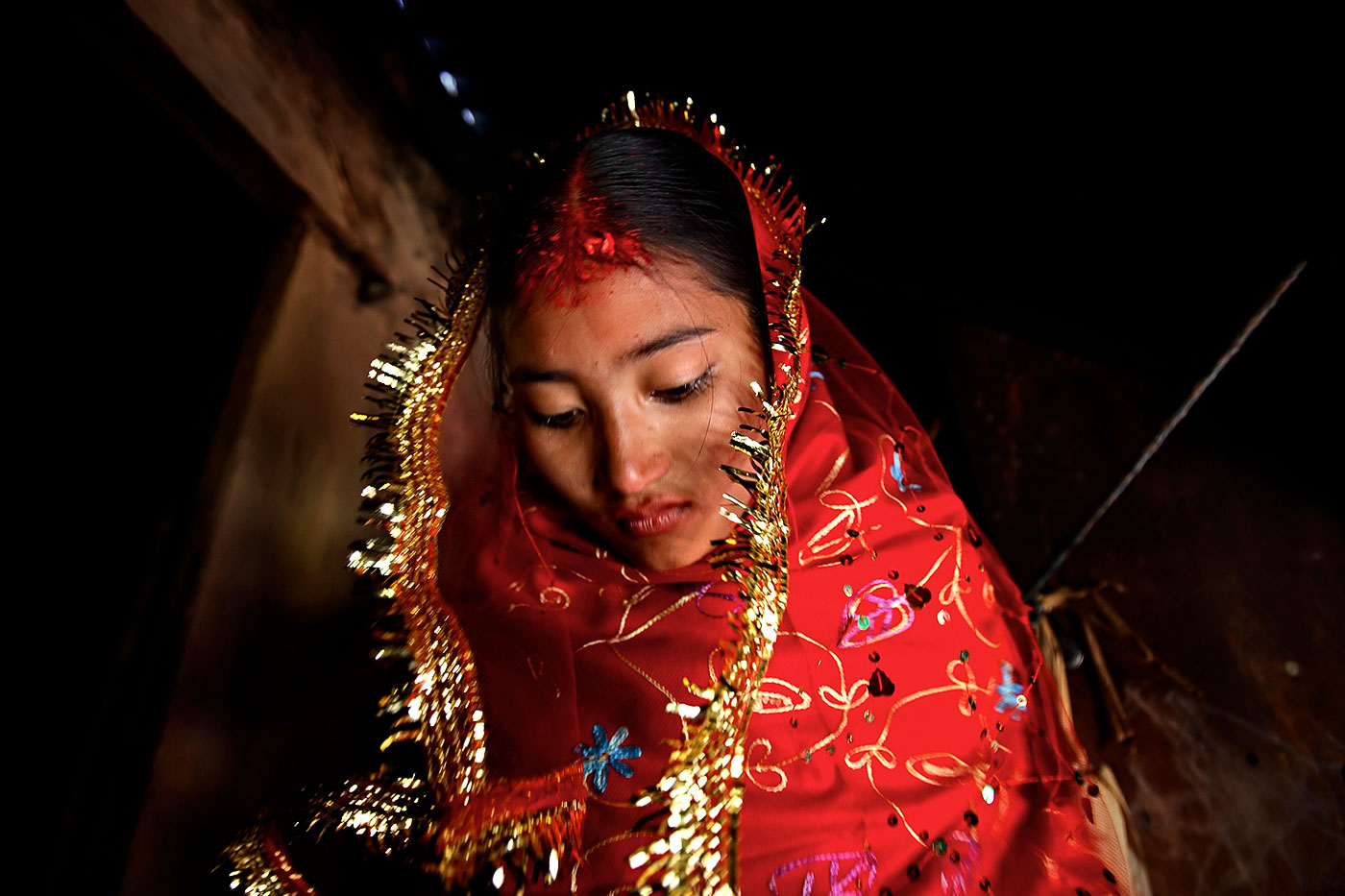 We need to reach politicians, parents, and youth through campaigning and lobbying for proper legislation by creating awareness through media and seminars. In addition, we'll provide legal and social assistance to those affected by child marriage. We plan to lead the campaign along with Idara-e-Taleem-o-Aagahi (ITA), and partners such as Plan Pakistan and Action Aid.
The total cost of our campaign will be $50,000 - to cover campaign and petition costs, as well as hiring a project manager. We still need to raise $16,800 towards this goal, and we need you to help us reach our target. Your support will cover: campaign materials, training and advocacy resources, strengthening alliances against child marriages, a Campaign Manager's salary, and transportation costs.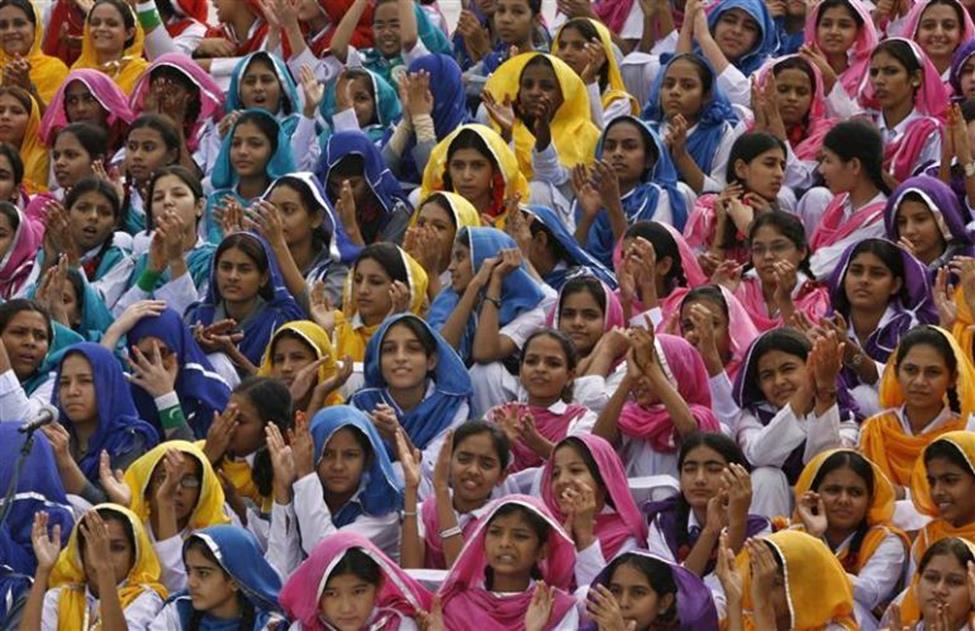 We hope for Pakistan to become a child marriage free zone through the implementation of legislation and the provision of legal support to those already married. With this campaign, we anticipate girls' education rates to increase, as we raise awareness of the right to free and compulsory education and the benefits of schooling. We'll also enhance the knowledge of parents and youth regarding adverse health effects of child marriage.
Child marriage is associated with tradition and culture. Those who question practices such as vani - in which girls are given away in marriage to settle disputes - may face threats from tribal authorities and religious extremists. However, the more we talk about this issue and challenges, the more we can affect attitudes and bring real change.