1 year impact report
"I learned how to trust and build connections, leading me to believe in a hopeful future. And you know what? My patience and persistence paid off. I'm excited to share with you all tonight that I have finally found the perfect host family for me, Lawrence and Natalie!"- Alexis
Impact for girls & women
We had 15 girls and 13 women (prospective hosts and adoptive families) attend Girls Weekend
Estimated girls & women affected
28
Broader impact
This number reflects the people who learned about Girls Weekend and others who inquired about the Kidsave program. Some have proceeded to host, adopt, or volunteer.
Estimated community members affected
50
Fostering Change through Camp Connections
One year ago, Catapult generously supported Kidsave's Girls Weekend camp experience for 15 older girls in Los Angeles County foster care (ages 11 -17). Girls Weekend was a unique opportunity for older girls in foster care to build their self-confidence in a safe, fun, and interactive environment while building lasting connections with 13 prospective host and adoptive families. Together these girls and women participated in a variety of high-impact workshops and activities that addressed healthy relationships, sexual responsibility, wellness and exercise, self-esteem, trust and team building. Since then, Kidsave has continued to partner with the Los Angeles County Department of Children and Family Services (DCFS) to help these girls stay engaged and connected to prospective hosts and adoptive families. Kidsave continues to hold monthly events where these girls are able to strengthen the connections that they made at camp. Additionally, these girls are using the skills that they learned at camp to develop new relationships. Throughout the past year, 10 of these 15 girls have connected with a caring, committed adult who has become their host family or adoptive family. While it took more than a weekend to develop these connections, Girls Weekend provided the girls with the foundation and skills to be more open to trusting and building relationships with adults.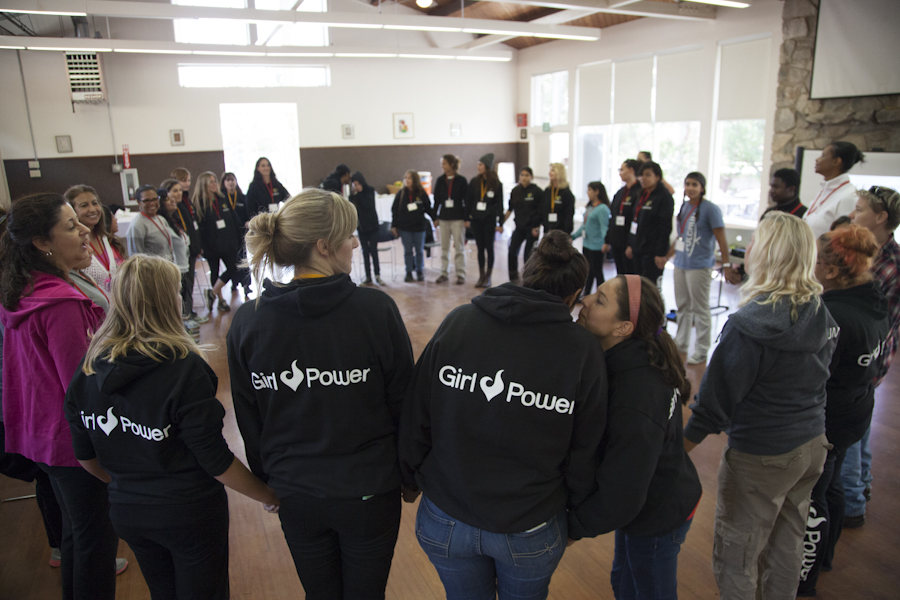 Get personal
Alexis, age 14, recently shared the powerful impact Girls Weekend had on her life. She credits the opportunities she experienced at camp with helping her find her host family. She states, "I learned how to trust and build connections, leading me to believe in a hopeful future. And you know what? My patience and persistence paid off. I'm excited to share with you all tonight that I have finally found the perfect host family for me, Lawrence and Natalie!"
Risks and challenges
It was difficult to obtain the DCFS required finger print clearances for the women we recruited in a timely manner. The time to obtain the clearances varied greatly, and DCFS could not guarantee that we would receive them prior to camp. It was also challenging to find women who could commit to attending camp for the entire weekend due to work or family obligations. We had several woman who expressed interest in volunteering for one day. While all of the girls interacted and connected with the women who attended camp, not every girl met an adult who they have developed a long term connection. We continue to provide opportunities for the girls to engage with adults in the community through our monthly events.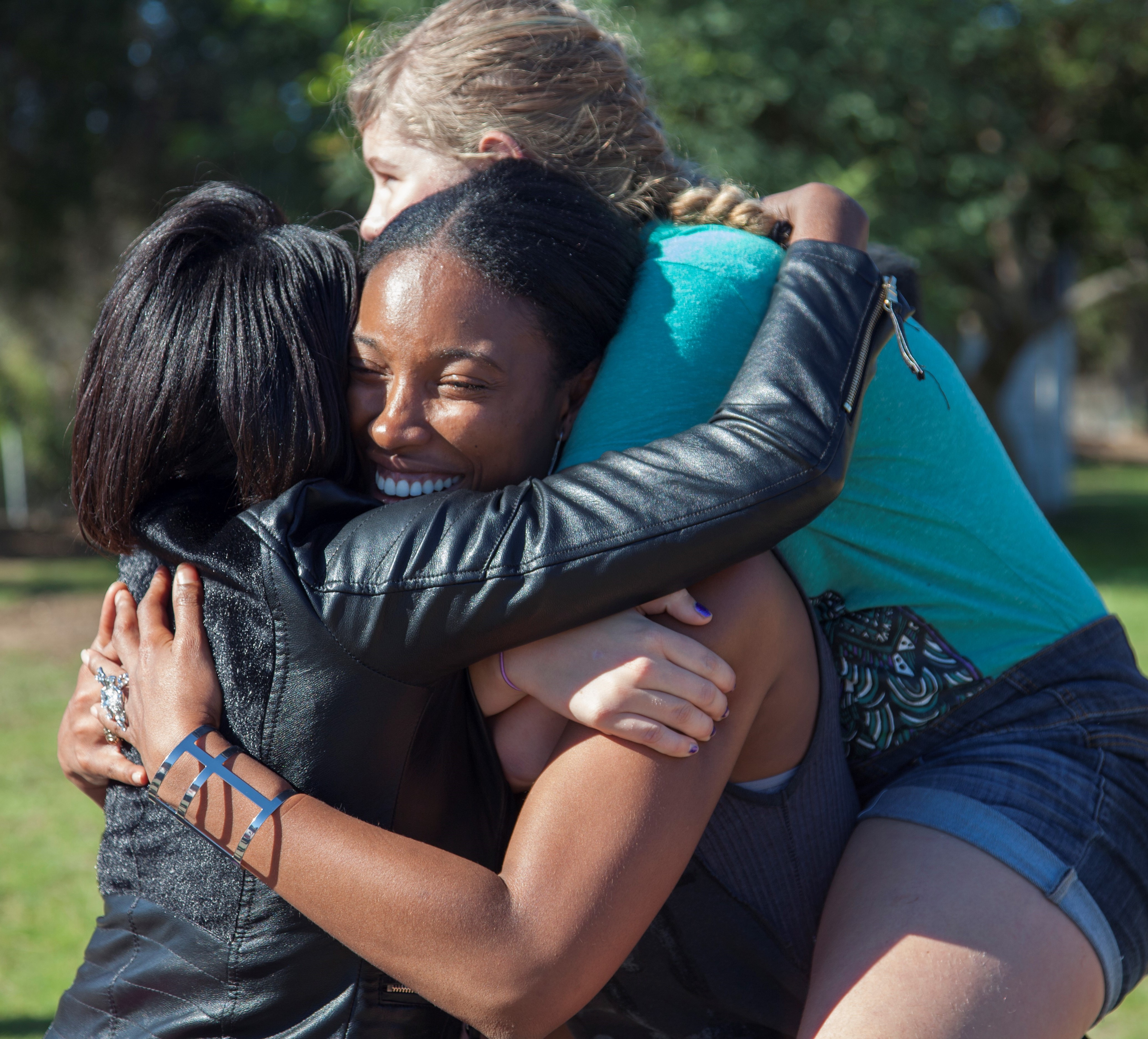 What we've learned
We learned that we need to allow more lead time to recruit, obtain clearances, and prepare the women to participate in an overnight camp experience. We started our recruitment efforts three months before camp, but for many of the interested women, this wasn't enough time to complete the necessary requirements. We also learned that there are many women in the community who are looking for opportunities to support older foster youth. We learned that facilitating team building activities over a weekend provided the girls and women an enhanced opportunity to get to know each other, support and learn from each other and share stories while building relationships in a safe environment.
Next steps
Both the community and the girls in our Weekend Miracles program have requested that Kidsave host a second Girls Weekend. However, at this time, we do not have the necessary funding. We continue to explore other ways for the girls and women to build lasting connections while we search for funding to implement a 2nd Annual Girls Weekend. We are also currently serving more males than females in our program. Due to this change, we will be participating in a one-day camp for African American male foster youth in spring 2016.
Budget
We underestimated the amount of staff time it would take to organize all the components to implement Girls Weekend. Due to a lower number of attendees our cost for transportation, camp facilities, and team building activities was reduced. We used this savings to obtain additional presenters at camp and sweatshirts/sweatpants for all camp attendees..
Line Items

Projected budget

Amount spent so far

Project Management

Camp Coordinator/Event Planners

Social Worker/Match Coordinator/Trainer

Camp Facility/Staff/Meals

Leadership/Team Building Activities

Workshop Presenters

Transportation

Gifts (Sweatshirts and sweatpants)

Total

$2,500

$3,000

$2,500

$7,500

$7,500

$1,500

$1,500

$0

$26,000

$4,000

$4,400

$3,620

$4,500

$5,900

$1,970

$250

$1,360

$26,000
90 Day Report
Girls just want to have fun
October 17, 2014
Progress
We've shared the great news about the project funding with our foster girls and prospective hosts - everyone is very excited! To help with interactive activities, Kidsave has partnered with Fulcrum, an organization that helps coordinate fun team building activities that include rock climbing and high ropes courses. Fun activities work to build confidence, team work, and relationships. Fulcrum will provide a team of experienced camp counselors who will ensure the Girls Weekend includes plenty of action so that everyone is entertained. In addition to Fulcrum, Kidsave has sought out inspiring and motivational speakers who will encourage the girls to start thinking about their future.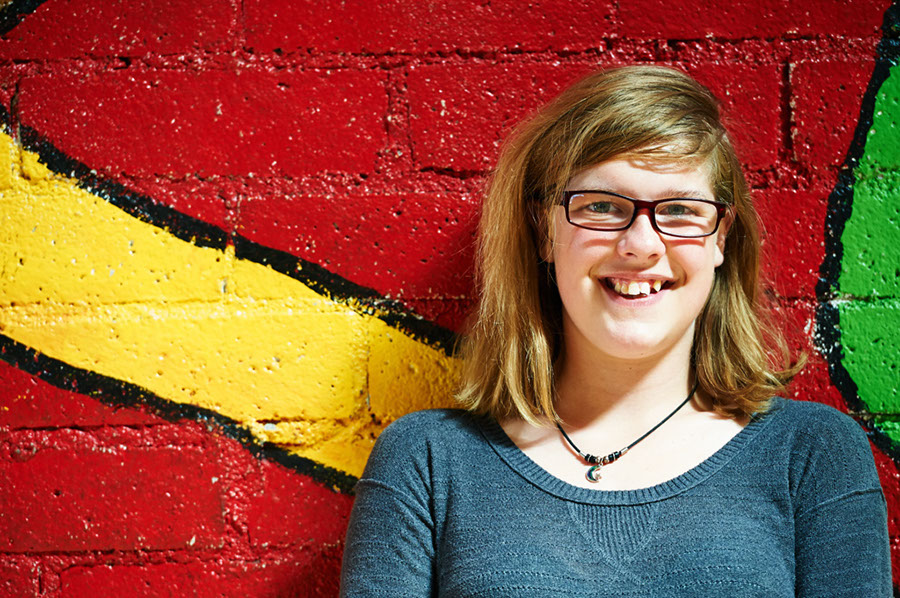 Risks and challenges
In order to ensure that Girls Weekend is a success, Kidsave is working closely with the Los Angeles Department of Children and Family services. We have discovered that all of the women invited to Girls Camp must have clearances. As a result, we worked to get as many prospective hosts to complete the clearances as soon as possible, so they are able to attend Girls Weekend.
Kidsave continues to work hard in order to find the right speakers who will provide more than just a message, but also a lifelong lesson. However, we've faced the challenge of the lack of availability in the schedules of speakers we've invited.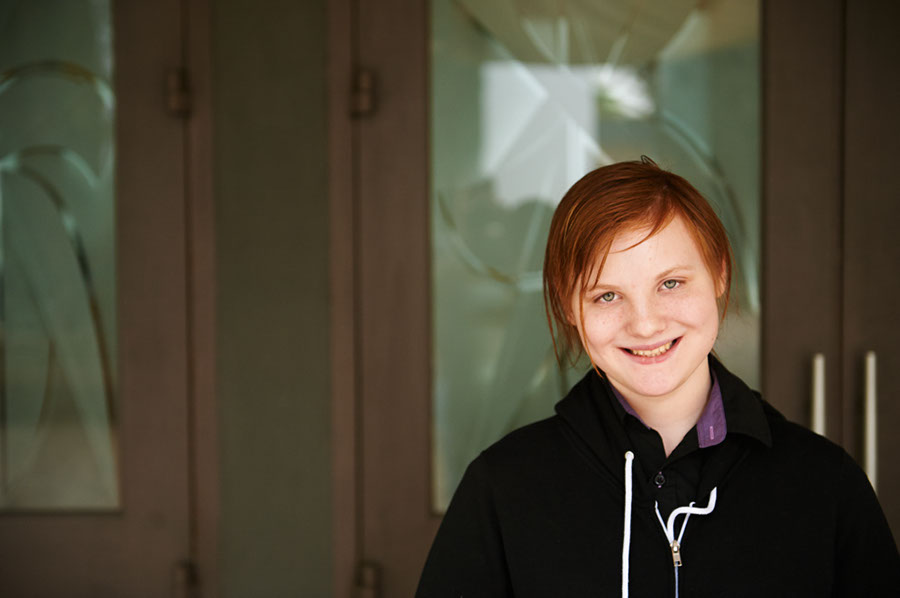 Get personal
Kidsave staff members have worked very hard to make sure the Girls Weekend Camp flyers were appealing to both girls and women, crossing age groups. We wanted to make sure that the flyers advertised what we know will be a fun and exciting weekend. In order to perfect the flyers, it took eight revisions, five people, and lots of editing, time, and opinions to get it done. Thanks to everyone's dedication, Girls Weekend flyers are finished and ready to send out. Girls Weekend is going to be the most anticipated event of the year!
Next steps
Kidsave staff members continue to finalize details for the event, including speakers and workshops. Staff continue to spread the word that Girls Weekend is just a month away and RSVP's are needed. Also, girls will be mailed their confirmation of attendance letters to ensure they have everything they need in order to attend camp.
Further reading
Girls Weekend has been shared on the Kidsave website, newsletter and blogs.
No child deserves to exit foster care without a caring adult they can count on.
Why we care: Girls in foster care are at a significantly higher risk for sexual exploitation, trafficking, and teen pregnancy than their peers.
How we're solving this: By connecting 15 teen foster girls to hosts/mentors and potential adoptive families at Camp Kidsave, where they'll forge lasting connections.
Our Weekend Miracles Girls Camp will provide a weekend camp experience for 15 girls in Los Angeles County foster care who are 13 to 17 years old. The camp combines interaction between the girls and potential hosts or adoptive families and workshops that address the following topics: self-awareness and self-esteem, healthy relationships, sexual responsibility, education and career options, wellness and exercise, and team and trust building.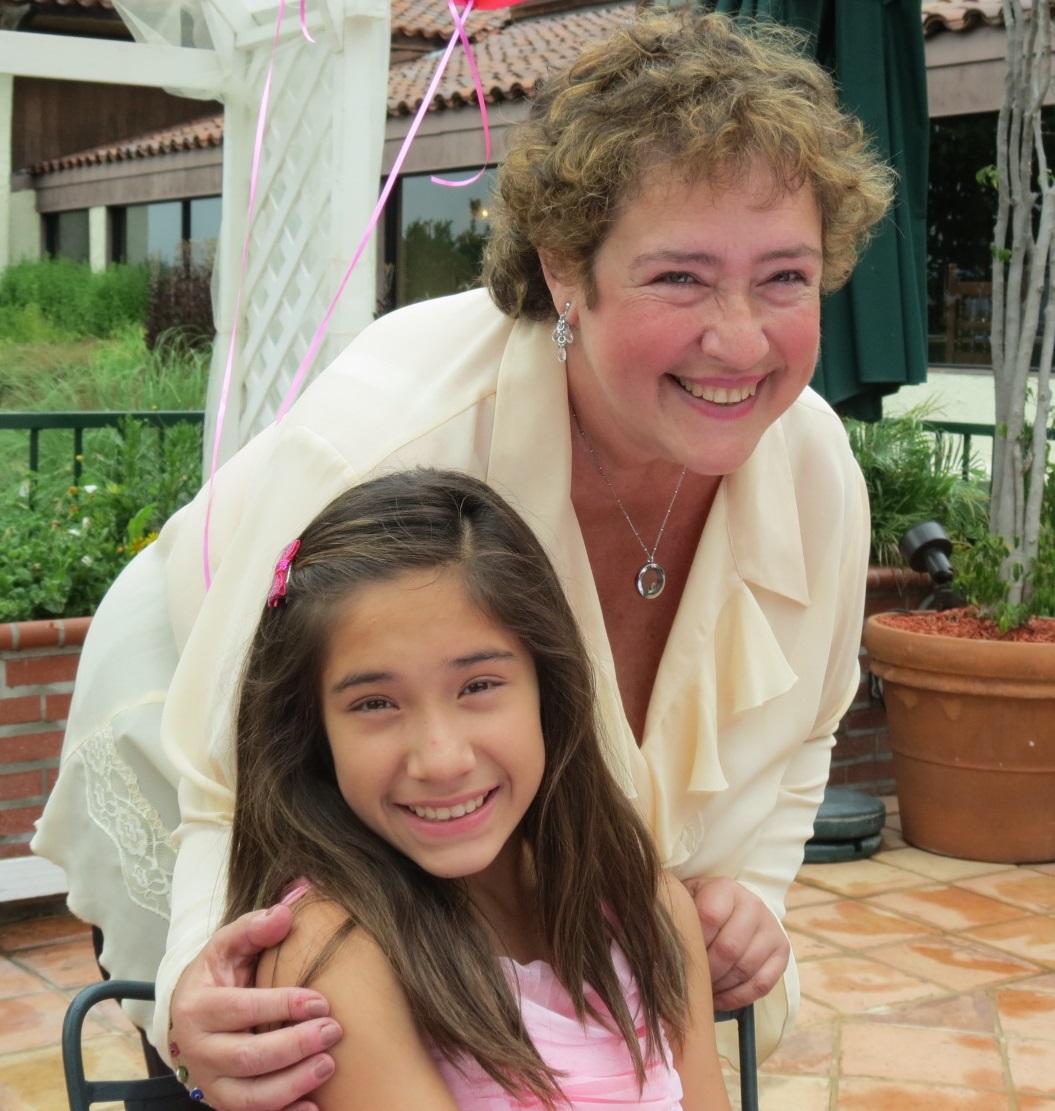 Approximately 400,000 children in the United States are in foster care. Los Angeles has more than 36,000 youth under government supervision and more than 20,000 in out-of-home care. In addition, more than 800 kids in Los Angeles County exit care each year without a connection to a caring, stable adult.
The kids we serve live in group homes, residential facilities, and foster homes that won't adopt them. Their average age is 15 years old, and they've been in the system at least six years, and have moved eight or more times.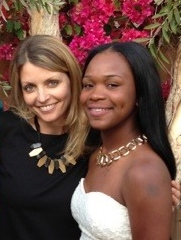 With your support, we'll recruit and train 15 to 25 prospective hosts and adoptive families and offer them, along with 15 foster girls, the opportunity to attend camp. We'll locate a camp venue and set up logistics. Staff, volunteers, and guest speakers will lead high-impact workshops, experiential teams, and trust-building activities that will engage the girls and create opportunities for them to connect with the volunteers, hosts, and adoptive families. We'll follow up with girls and women after the weekend experience and facilitate host matches.
Based on their lifetime of abuse, neglect, and abandonment, we recognize a possible challenge – the girls may be unable to attach or refuse the permanent connections we help to create. Also, because camp is open to females only, we'll have challenges engaging two-parent heterosexual couples. Moreover, it may be difficult to convince some adults to stay overnight.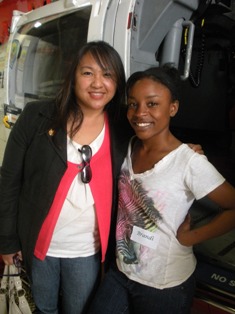 Girls who exit foster care with a caring, committed adult in their lives have a significantly improved likelihood for success in adulthood. The goal of Weekend Miracles Girls Camp is to fast-track girls into hosting opportunities and to give them long-term mentorships, and possibly, a permanent family. Once matched, hosts will reinforce workshop messages, build trust, and support efforts to find permanent families.
Traditional family-finding efforts have failed for older kids in foster care. Let's make an impact for girls that lasts a lifetime.