1 year impact report
"I was impressed after I received the health services. BRAC recommended that I give my son Plumpy'Nut, a peanut-based paste for treatment of severe acute malnutrition. My son is now improving because of BRAC's timely support."
Impact for girls & women
This is the number of women who have received prenatal and antenatal care, and reproductive health education; women who attended health meetings; and women otherwise treated by our Community Health Promoters.
Estimated girls & women affected
2,987
Broader impact
This number includes health meeting participants, patients treated by Community Health Promoters (including men and children), and number of prenatal/antenatal women's visits.
Estimated community members affected
4,425
Despite civil unrest, female health promoters reach nearly 3,000
One year ago, you chose to support the training of Community Health Promoters in South Sudan to combat maternal mortality and provide reproductive health education to women in the Rumbek area. Our training sessions started in October 2013, but in December 2013 we were forced to suspend programming and evacuate staff after violent uprisings in the country compromised the lives of civilians. Despite these setbacks, we were able to continue with its maternal health programming in January 2014 and successfully trained and equipped 20 Community Health Promoters who remain active in the country. The promoters participated in monthly refresher courses from October until June, except during December, March and April when courses couldn't be organized because of the crisis.
The health promoters provided prenatal care to 357 women, antenatal to 1,115 women, and referred 121 women to hospitals for delivery. In the last year, they also educated 487 women about reproductive health.
In addition, Community Health Promoters held 339 meetings to educate remote communities about local health issues including malaria, malnutrition, fever, immunizations, and clean drinking water. Through these meetings they were able to reach 1,463 people in hard-to-reach areas, delivering health services through mobile clinics.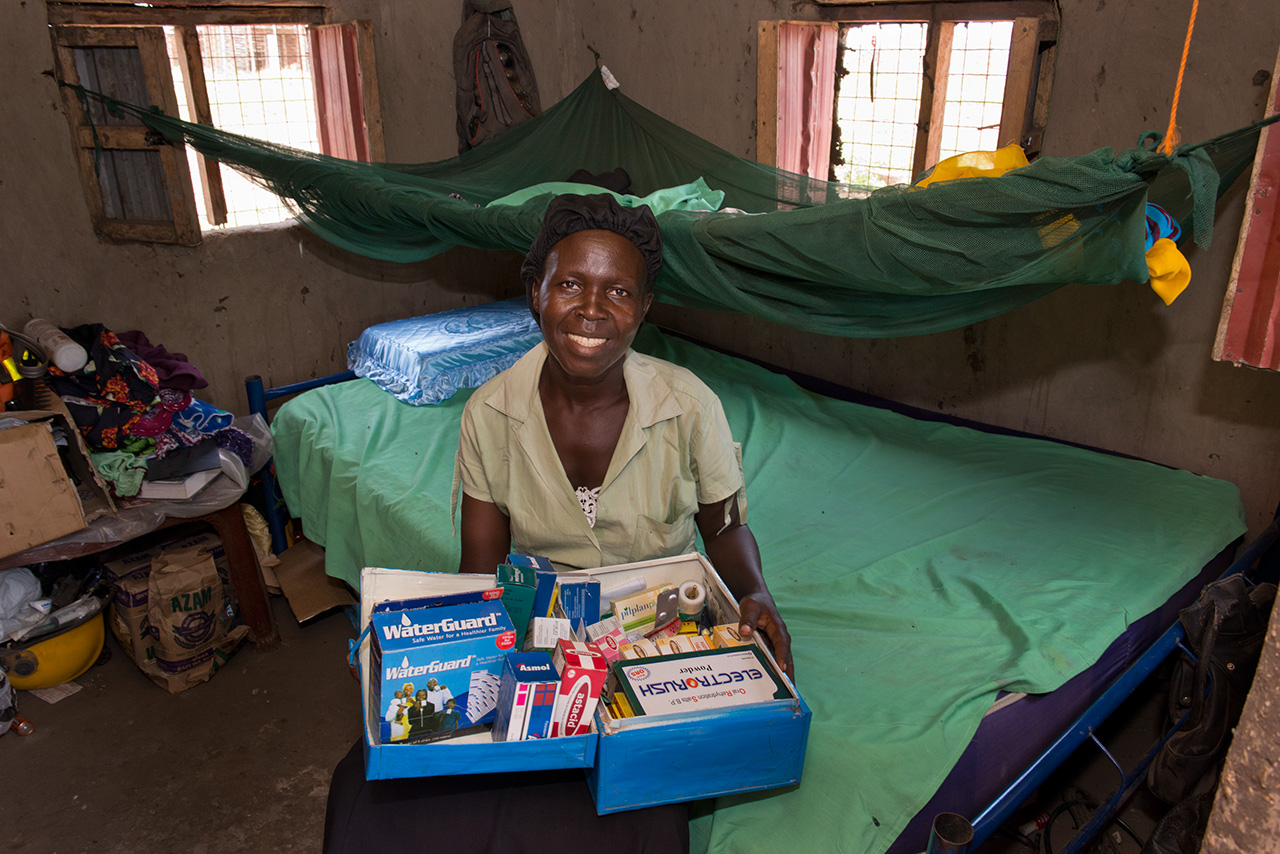 Get personal
Arop Achol Makuech's son was ill and malnourished. Arop was informed by a neighbor about BRAC's community health promoters. "I was impressed after I received the health services. BRAC recommended that I give my son Plumpy'Nut, a peanut-based paste for treatment of severe acute malnutrition. My son is now improving because of BRAC's timely support." In the parent meetings, Arop was the only male parent. He said he also has responsibilities to take care of their children.
Risks and challenges
The political crisis in South Sudan has severely compromised our programming, displaced communities, and made resources scarce. Normal movement has been limited throughout this past year and many BRAC volunteers left their homes. With such political strife, existing infrastructure issues like roads, were exacerbated and made communication extremely difficult -- especially for community health promoters trying to provide basic health services from village to village. This also made procurement of medicine nearly impossible, especially during the rainy season because roads were destroyed.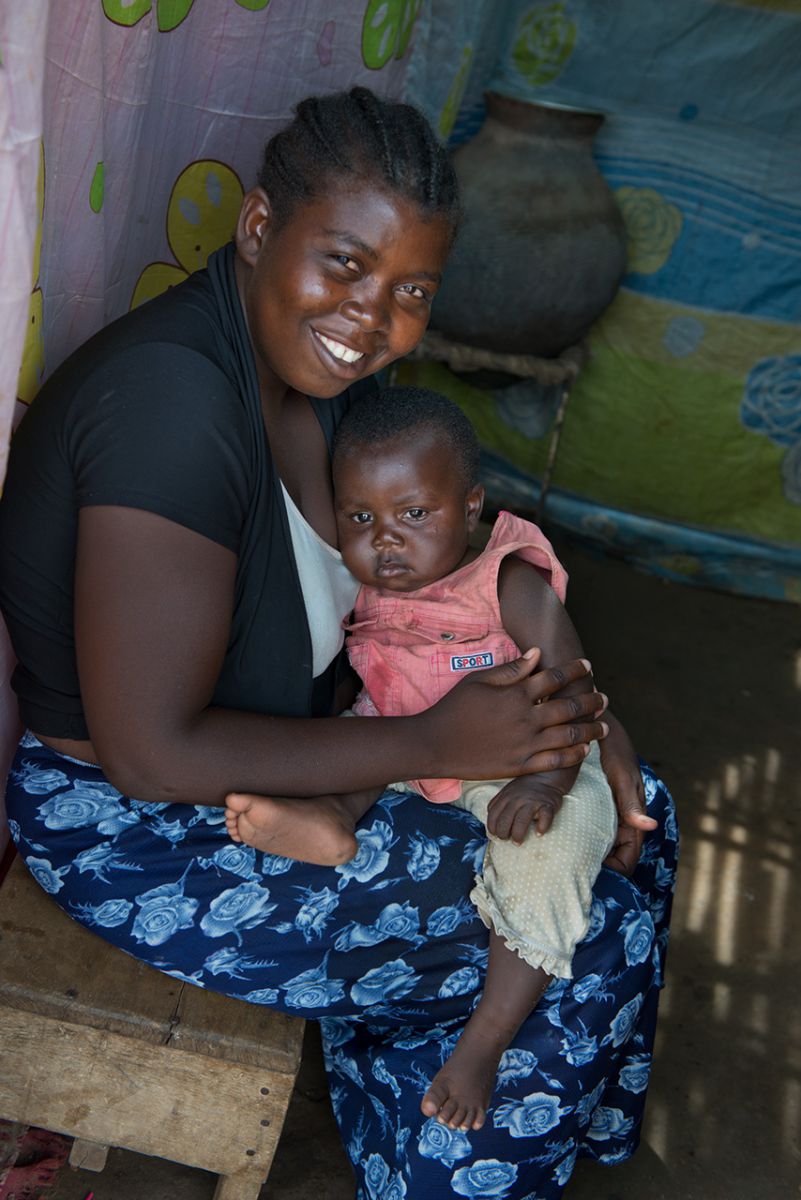 What we've learned
Despite tribal conflicts and external challenges, our Community Health Promoters were able to continue with their work when they could. Because of their efforts and your support, they reached nearly 3,000 women. Giving promoters incentives also helped maintain their motivation, especially when resources were scarce. Communicating with BRAC South Sudan for updates has also been a challenge for our head offices because the situation is constantly changing.
Next steps
We will continue to train Community Health Promoters with funding from Catapult donors and match donations from partners. As the situation on the ground normalizes, we hope to bring on more Community Health Promoters and eventually incorporate immunization into our mobile health clinic offerings.
Budget
Because we trained fewer Community Health Promoters than expected, our actual incentives cost was lower. Also, because of the crisis, we had fewer training sessions than expected, making that cost lower as well. Surplus funds will allow us to continue the program with more refresher trainings for Community Health Promoters in the months as the situation on the ground allows.
Line Items

Projected budget

Amount spent so far

One year of refresher trainings

One year of incentive-based pay

Staff Nurse

$2,940

$7,560

$6,825

$2,892

$1,680

$6,000
Further reading
We are extremely grateful to Catapult donors for your ongoing support. We sincerely apologize for the delay in our report, it has been difficult to get information from the ground in the last few months. Thank you for your patience and for empowering mothers all over the world.
Because of the trying situation, we do not have external resources to link. However, please see the photos and captions to get an idea of what our programming looks like on the ground.
90 Day Report
Saving mothers' lives in South Sudan
posted Oct 31, 2013 by Rati Bishnoi
Progress
This project is ongoing, and funds raised will further strengthen the capacity of women from impoverished areas of South Sudan to support their neighbors with better healthcare. In particular, the funds will improve the health outcomes of pregnant women in a country with the highest maternal mortality rate in the world. The funds will provide one year refresher trainings through late 2014 for 100 community health promoters specializing in maternal healthcare along with one year of incentives for these promoters, who are self-employed women embedded in local communities, to identify pregnant women and refer them for antenatal care.
Risks and challenges
This project is part of a national expansion of the community health program of BRAC in South Sudan, specifically to the poorest populations of Juba County and Rumbek. As such, the project is subject to working in one of the poorest countries in the world. Poor road infrastructure hampers prompt service delivery and program supervision, and makes procurement of medicine difficult, especially in the rainy season. Security is still an issue in some areas despite the end of a two decade civil war.
Up Close
"Implementation is a challenge in South Sudan because of low population density. It drives per woman and child costs up but the need is more especially in remote and hard-to-reach areas where BRAC works." Habibur Rahman, Health Program Manager, BRAC South Sudan
Next steps
The program is expanding its work in sexual and reproductive health (SRH), with a focus on generating behavioral change around eliminating early pregnancies, spacing between children and reduction in infant and maternal mortality and morbidity that will lead to lower fertility rates. The team is working to preserve the South Sudan Adolescent Girls Program, which will provide a platform for the delivery of SRH services, products and information.
Further reading
Saving the lives of mothers requires solutions that address a myriad of complex health, social, economic and political challenges. To succeed, programs must empower girls. In "Sex and survival: reducing fertility rates among adolescent girls" BRAC suggests starting a 'reproductive revolution' that stems from social and economic empowerment of girls and women. (http://www.theguardian.com/global-development-professionals-network/2013/aug/06/sex-social-economic-empowerment-girls-india?CMP=twt_gu)
Help reduce maternal health risks and needless deaths during childbirth by providing mothers access to prenatal care in South Sudan.
Why we care: In South Sudan, only 47 percent of women receive any prenatal care and only 15 percent give birth with the assistance of skilled health personnel.
How we're solving this: Training frontline community health promoters and offering incentives to identify and refer pregnant mothers for prenatal care across South Sudan.

This project will combine a network of trained community health promoters with locally hired staff to improve access to maternal health care across South Sudan. As a result, BRAC seeks to increase the number of births attended by skilled health personnel, the use of contraceptives, prenatal care and exclusive breastfeeding rates.
BRAC has trained almost 100,000 women as community health promoters in Bangladesh, Uganda, Tanzania, South Sudan, Sierra Leone, and Liberia. Training includes an initial 10- to 18-day intensive course, plus mandatory one- or two-day monthly refresher sessions for as long as promoters choose to remain part of the program.
One community health promoter may cover as many as 250 households in her area, visiting or checking-in with about a dozen households per day. As part of this project, these community health promoters will receive specialized training in maternal health care and attending home births.
Focusing on pregnancy-related care, including prenatal care and postnatal care, the community health promoters will identify pregnant women within their community and offer preventive and early treatment of malaria and diarrhea. In addition, community health promoters provide health, nutrition and hygiene education to raise awareness among the community through individual and group contact, especially with women of reproductive age.
Community health promoters also have the opportunity to earn a livelihood by selling 15 essential health goods like iron tablets and saline purchased wholesale from BRAC and receive incentive-based pay based on early identification and registration of pregnancies and related complications.
Thanks to this approach, BRAC has been credited with playing a major role reducing maternal mortality in Bangladesh from 800 maternal deaths per 100,000 live births in 1990 to just 194 maternal deaths per 100,000 live births in 2011.
Your support will help BRAC provide one year of refresher trainings and incentive-based pay for 100 community health promoters specializing in maternal healthcare in South Sudan; plus one year of support for one staff nurse to help coordinate community health promoters and provide more specialized care for high-risk pregnancies.