1 year impact report
"G(irls) 20 taught me more than conventional university has about how the real world works, with all its problems and opportunities. I can only wish that more people had the chance to experience such a transforming experience."
Impact for girls & women
This is the number of delegates who have gone through the program.
Estimated girls & women affected
107
Broader impact
We estimate that each of our delegates/ambassadors reaches about 30 other girls through their actions.
Estimated community members affected
3,210
A new group of social profit entrepreneurs emerge!
Since our last report, G(irls)20 has achieved the following:
The 2014 Communique was presented by Australian Delegate, Anna Wiseman to Prime Minister Abbott via his Parliamentary Secretary, Josh Feyderberg.
Dr. Heather Smith, G20 Sherpa to Prime Minister Abbott, addressed the Summit on G20 priorities and focused on the importance of female workforce participation as a key to reaching global targets.
In partnership with the following partners, the delegates completed 11 skills based workshops in four days: The Canadian Consulate, Burson-Marsteller, PPR, Pottinger, Bain & Co., World Association of Girl Guides & Girl Scouts, National Indigenous Youth Leadership Academy, Norton Rose Fulbright Sydney Community Foundation, Girl Up, UN Foundation, Media Stockade, Jones New York, Google Australia, and Foundation of Young Australian.
More than 40 speakers and panelists took the stage to focus on on jobs, growth, infrastructure, sustainability, and the relationship between mental health and productivity.
As a result of our partnership with Burson-Marsteller & PPR, G(irls)20 garnered: seven print pieces of coverage, 24 online pieces of coverage, 15 broadcast pieces of coverage, and 27 interviews conducted overall, with 13 different delegates being interviewed.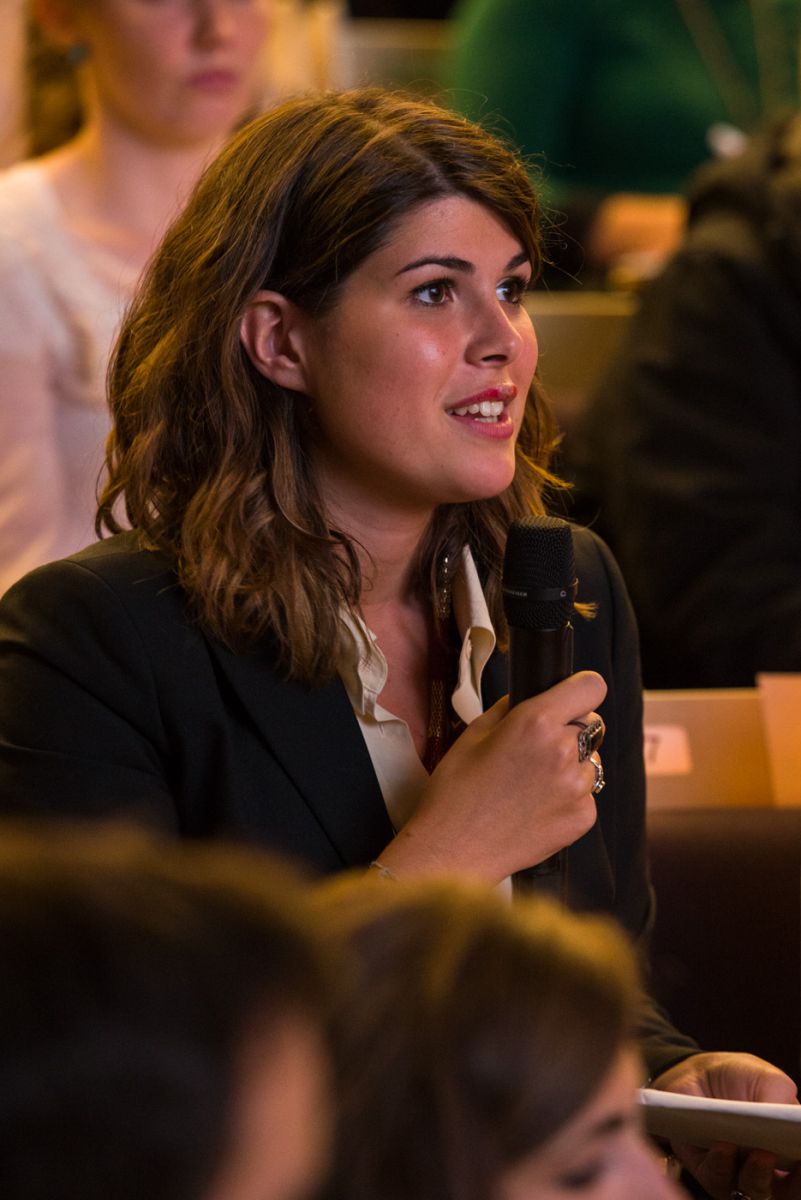 Get personal
"G(irls) 20 taught me more than conventional university has about how the real world works, with all its problems and opportunities. I do not have the words to describe the way it changed my mindset and my personal priorities. I can only wish that more people had the chance to experience such a transforming experience."- 2014 Summit Delegate
Risks and challenges
Our biggest challenge remains getting the program out to vulnerable populations, but as we extend our partnerships with grassroots organizations we are getting better.
What we've learned
We have learned that direct investment in girls does have a significant impact on the way they lead and see themselves and their professional options. As the G20 chair changes each year, it has become absolutely essential for us to maintain relationships with non-elected officials and to work with other organizations to continue to push for the economic advancement of girls and women.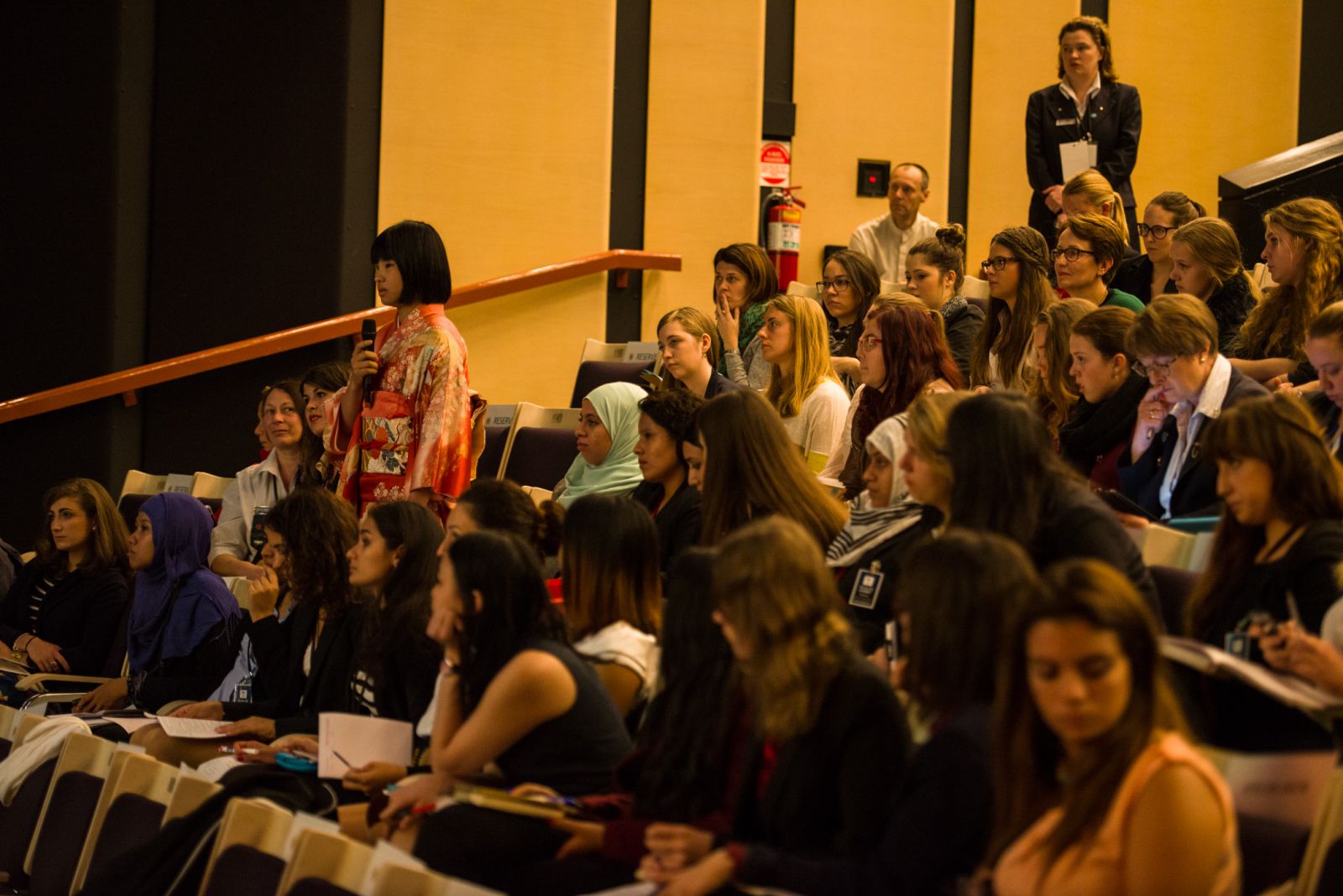 Next steps
G(irls)20 is expanding! Check out our new programs at www.girls20.org.
Budget
There were no variations on how we spent the funds raised.
Line Items

Projected budget

Amount spent so far

Workshops

Initiatives

Outreach

$20,000

$10,000

$10,000

$20,000

$10,000

$10,000
More information
Dollars raised through Catapult have been instrumental in our ability to reach vulnerable populations, invest in young women, and cultivate a new generation of social profit entrepreneurs who understand the importance of paying it forward.
Further reading
We have been very aggressive in our PR efforts and it has paid off. Please visit http://www.girls20.org/news/ to see our delegates and partners in action.
90 Day Report
WE CAME AND WE CULTIVATED!!!
Thank you for your support! On June 20th, 21 girls departed Moscow loaded with ideas about how to be economically empowered and how to pay it forward in their own home communities.
The delegates brought their A+ game and were excited to hear from Arianna Huffington, Jennifer Buffett and dozens of other high profile women and men who know the importance of economically empowering girls through education and entrepreneurship.
Accomplishments:
Each of the delegates completed a series of workshops on communications, navigating and maximizing technology, learning how to build their own social movements, taking the MDGs forward, etc

The delegates designed and then presented their communique with concrete ideas for action to Russian Sherpa, Ksenia Yudaeva and it has been confirmed that this has been shared with G20 Leaders in each G20 country

Delegates have now been connected with a panel of mentors from Google to help address academic and professional matters

Delegates are devising their in country initiative and helping to find ways to empower girls and women in their own backyard (check out our initiatives map on our website!)
Our next Summit will take place in August 2014 but between now and then we have a great deal of work to do to ensure that the economic role girls and women can play is understood by government, the private sector and opinion leaders around the world.
Thank you again for your support and please do continue to support us where possible.
Farah Mohamed, President & CEO (Chief Empowerment Officer)
Watch this video to learn what advice the delegates have for the G20 Leaders: http://www.youtube.com/watch?v=9fQW3uOlqW4
The G(irls)20 Summit is about galvanizing the world's greatest resource – girls and women – and cultivating a new generation of leaders through entrepreneurship and education.
Why we care: Young women represent a huge part of the world population, and yet they consistently lack opportunities to engage with global issues and initiate change.
How we're solving this: By holding a summit for G20 and African Union girl representatives to engage with the same global issues as the G20 Leaders, and return them home ready to put their ideas into action.
The G(irls)20 Summit brings together one girl from each G20 country and one girl from the African Union on an annual basis just prior to the G20 Leaders meeting. The agenda is similar to that of the G20 Leaders, but the participants are girls aged 18-20 years. We discuss the very issues the G20 Leaders are discussing but we do it with a different lens: how do we economically empower girls and women globally so they can contribute to the economic and social growth of their communities and countries.
At the end of 10 days, through workshops and debate, the delegates are equipped with new skills including: media and communications, business planning, leadership, technical knowledge, etc. The Summit culminates in a communique and a delegate-led press conference which provides the G20 leaders with innovative solutions to global challenges.
The delegates return home and put their ideas into action by starting their own initiative to empower girls and women or supporting an already existing program/ partner. Three Summits have taken place – Toronto (2010), Paris (2011) and Mexico City (May 2012). The next Summit will take place in Moscow, June 2013.
Join the campaign to cultivate a new generation of female leaders globally. Visit www.girls20summit.com. Apply. Shape the Agenda. Support an initiative. Empower a girl to change the world.