1 year impact report
In one-year, Djantoli's community health agents reached out to 2,597 mothers of young children to educate them on key health and prevention practice in order to protect the lives of their children.
Impact for girls & women
Djantoli (formerly Pesinet) organized 166 health talks in poor urban and suburban districts of Bamako (Mali) and Ouagadougou (Burkina Faso). 2 597 mothers participated in one or more health talks animated by our professional health monitoring agents. These talks enabled to educate mothers in a participative way on key health and prevention practices, thus reinforcing their capabilities of looking after their young children.
Estimated girls & women affected
2597
Broader impact
This is the number of people living in the courtyard of each educated mother who directly benefit from improved health knowledge and practices of the mother. In the places where we work, there is an average of 8 people living in each household.
Estimated community members affected
20,776
2,597 mothers learned key health pratices in 2014 !
In one-year, Djantoli's community health agents reached out to 2,597 mothers of young children to educate them on key health and prevention practice in order to protect the lives of their children. 166 small-groups gatherings have been organized in the areas where Djantoli works to talk with women about the challenges they face in taking care of their children's health, raising their awareness of the need for simple preventative habits and of seeking care as soon as they identify the first symptoms of disease. We carried out a evaluation survey on our intervention site aiming at measuring the increase in knowledge and practices of women subscribing to the Djantoli service. It showed an 58% increase of "high scores" only 5 months after they joined the program ! This demonstrated the key role of our health monitoring agents as health mediators in the community and the effectiveness of their work in educating mothers for better prevention. It also showed that thehealth talks organized by Djantoli helped women deepen their understanding of disease's causes and their ability to identify key symptoms. During the course of the project we also changed the neame of the organization and became "Djantoli", which means "taking care" in Bambara, the local language of Mali. This new name better indicate the role we have in healping mothers take good care of their children.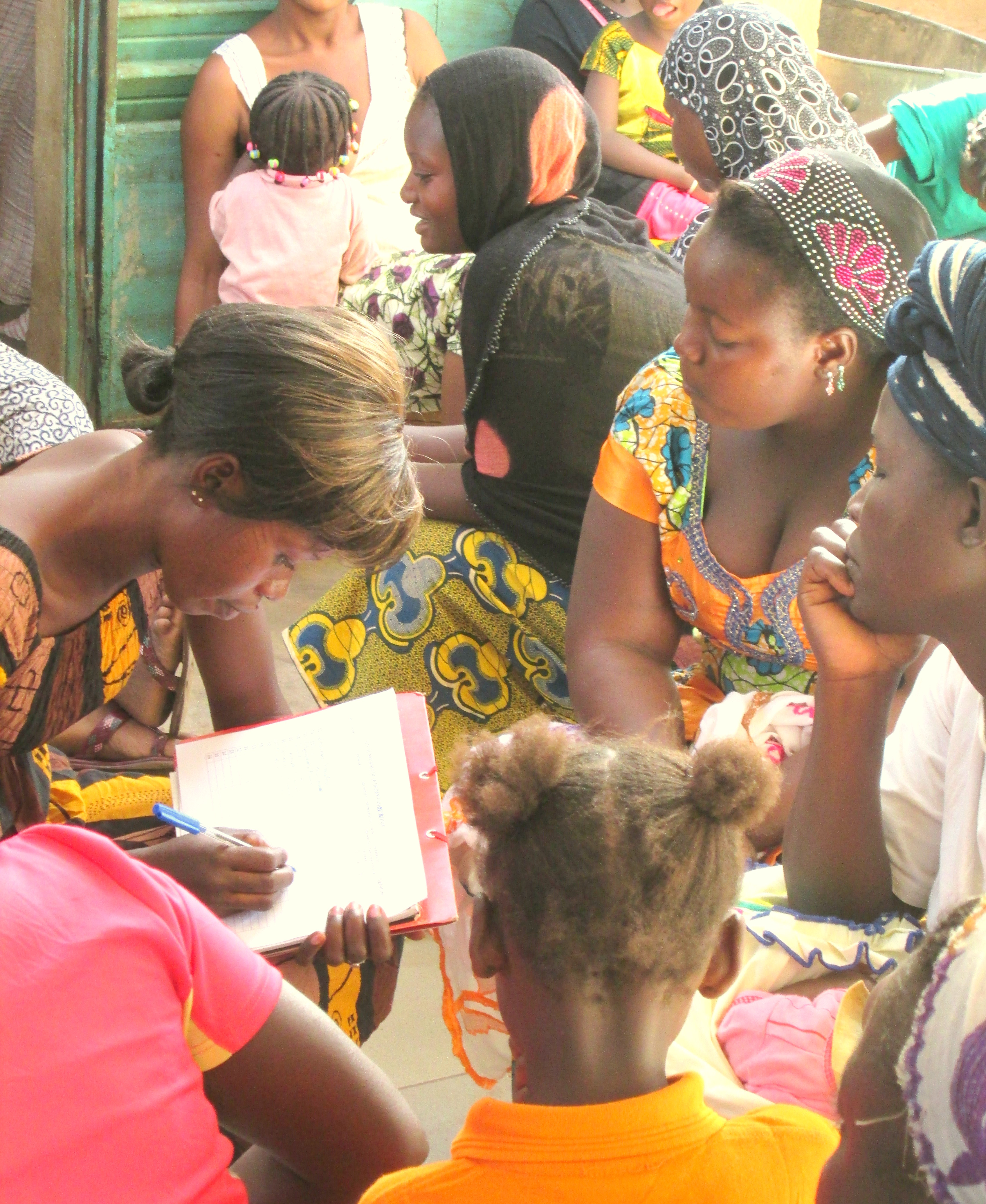 Get personal
"I always start the health talk by a question to the mothers to see what they already know about the subject that I will develop (diarrhea, malaria, hygiene....). Often, we talk about the mainstream practices and beliefs in our communities. We can help them explore these practices and evaluate whether there are good for the child health. We need to translate the prevention messages that we've learned in Mooré (NDRL: Local dialect in Ouagadougou). Sometimes, it's not easy".
Risks and challenges
The political situation in the fall of 2014 with the revolution of October 30th has slowed down our ability to expand our reach in the communities and mobilize women as people were a little bit reluctant to subscribe to the project in an uncertain time period. It did hinder the project's development pace.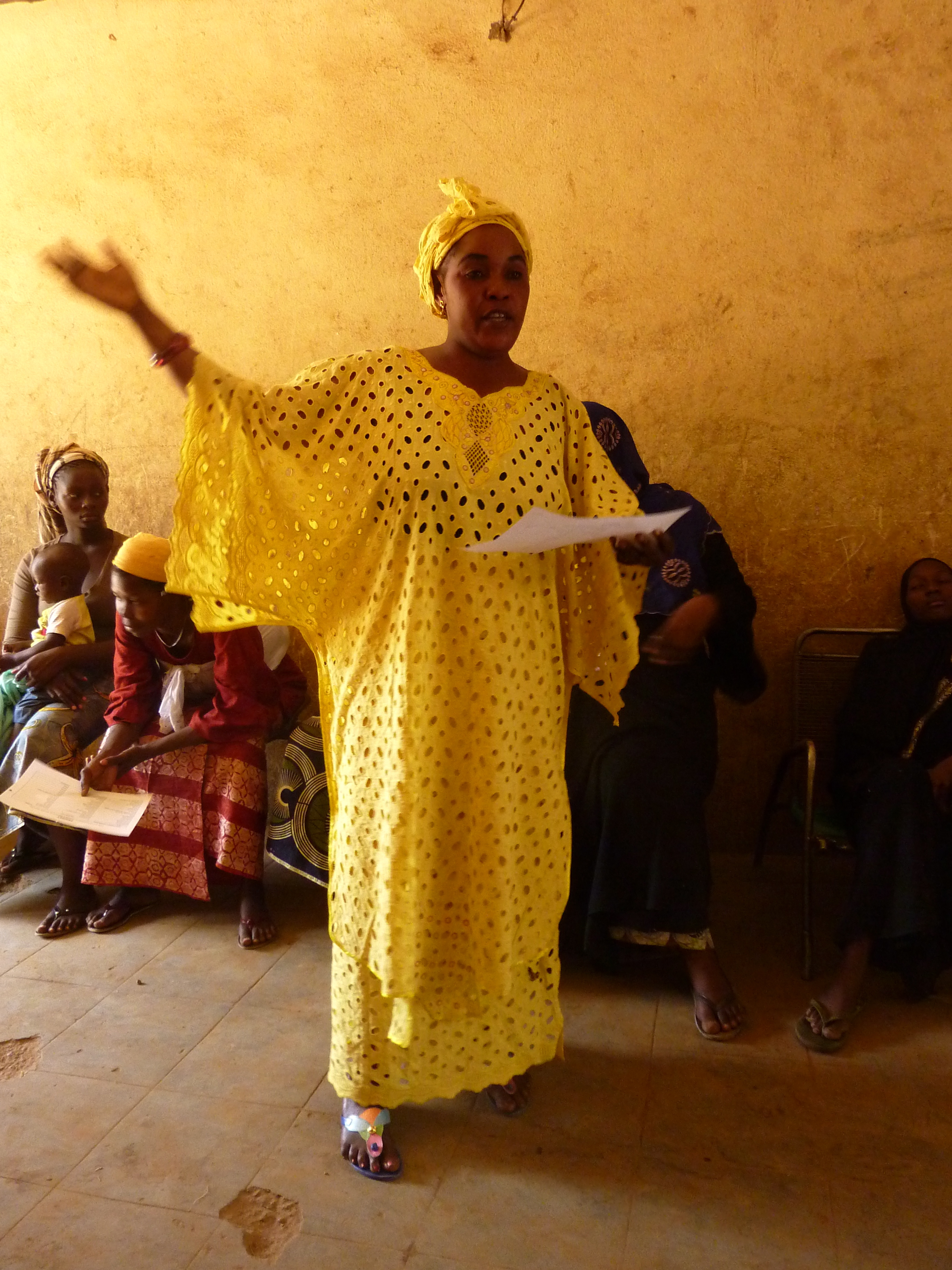 What we've learned
We learned when evaluating this project that the health education part of our service was essential and that our mobile health agents had a key role to play in drinving change in the community. As community agents, they's ve build trust in the community, among the subscribing families, which helps them accompany families in their daily challenges with respect to health. Their active listening skills are key in supporting true and sustaining take-up of good health practices. WE realized that we should leverage their position as trust agents in the community to further the active adoption of favorable health behaviours in the families we reach with the Djantoli service.
Next steps
We decide to reinforce our health education program in the future by giving our agents a broader role as health counsellor for the families we serve.The will have a mandate to actively monitor the take-up of key health practices and to support families in this endeavour. We will look into specific barriers to effective adoption of practices, based on our agents' experience and feedback, and develop to tools and methods to empower families in taking up on positive healath behaviours.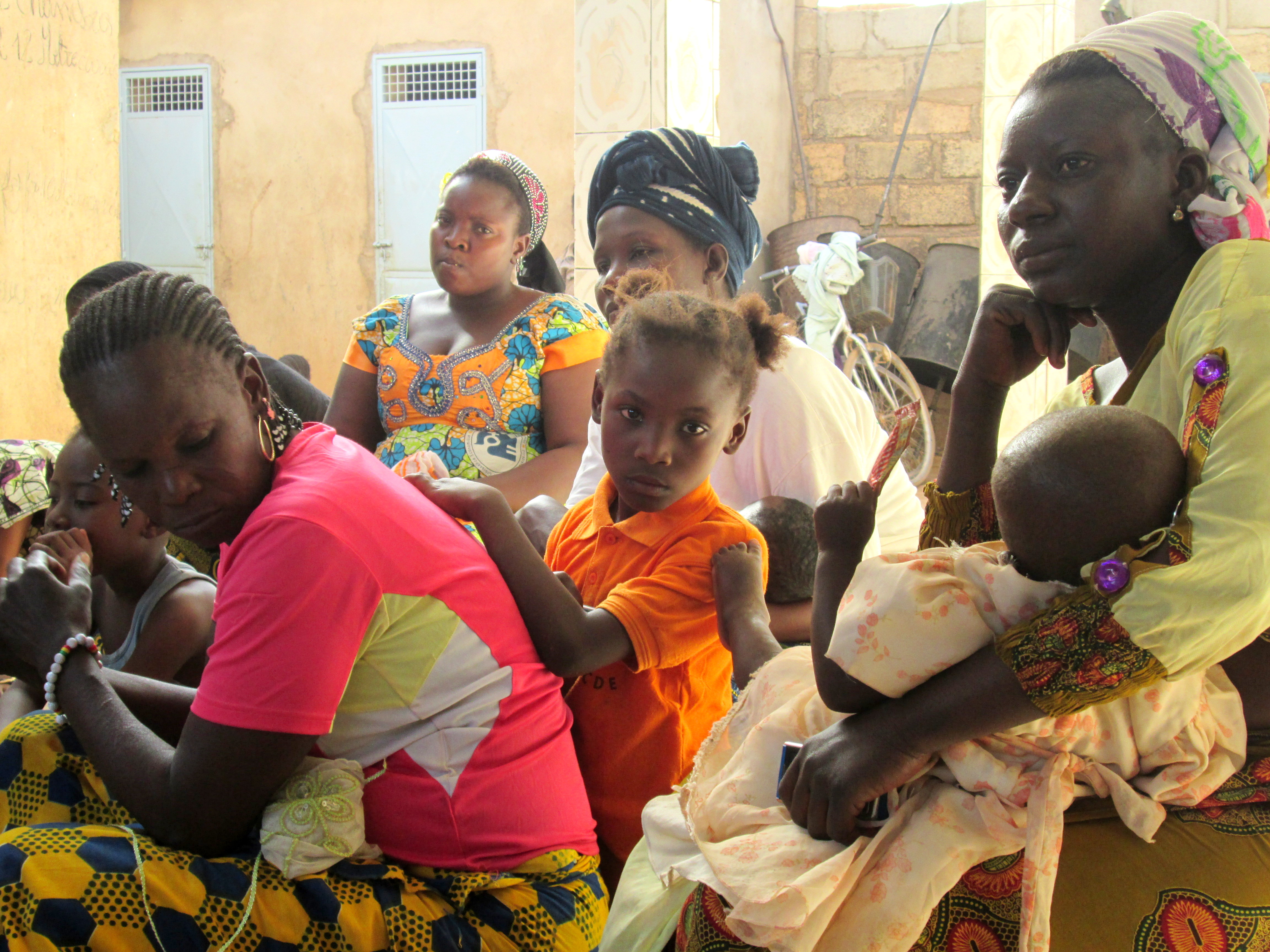 Further reading
Djantoli had a chance to do a Talk during the TedX Paris gathering in November. Here is the video of the Talk (in French) : https://www.youtube.com/watch?v=ULzzNEne63E You can also watch our new video in English here : https://www.youtube.com/watch?v=3_CvyokP_as
90 Day Report
Hundreds of moms learning for their children's health!
July 16, 2014
Progress
Our health service is comprehensive, and our health insurance provides children with better access to quality care. We emphasize the importance of prevention thanks to regular home visits by health agents and our monthly educational sessions. As a result, mothers are given the means and knowledge to look after their children. Thanks to you, we have held 72 educational sessions in Mali and Burkina Faso, and approximately 800 mothers have participated! Our sessions focus on varied themes including; diarrhea, malaria, breastfeeding, hand washing, acute respiratory infections, and vaccination schedules, among others. With the work of our agents and through educational talks, we raise awareness of subscribing and non-subscribing mothers so that they can know better when and how to access care.
Risks and challenges
There are two main challenges linked to our educational sessions:
We have to make sure mothers attend and understand the importance of the session, This requires us to succeed in raising their awareness permanently through our agents.
We also need to make sure mothers remember and practice what they are taught, in order for the sessions to be effective.
Get personal
One of our health agents, Nana Camara, conducts a health session and told us of the many advantages: "Thanks to the talks, families understand diseases better and how to prevent them. Mothers realize they have to go to the health center as soon as possible when their child is sick! Families also better understand how the Pesinet service works: the enrollment, the doctor's notifications, the payment, the reimbursed drugs, the utility of the health agents' visits, etc."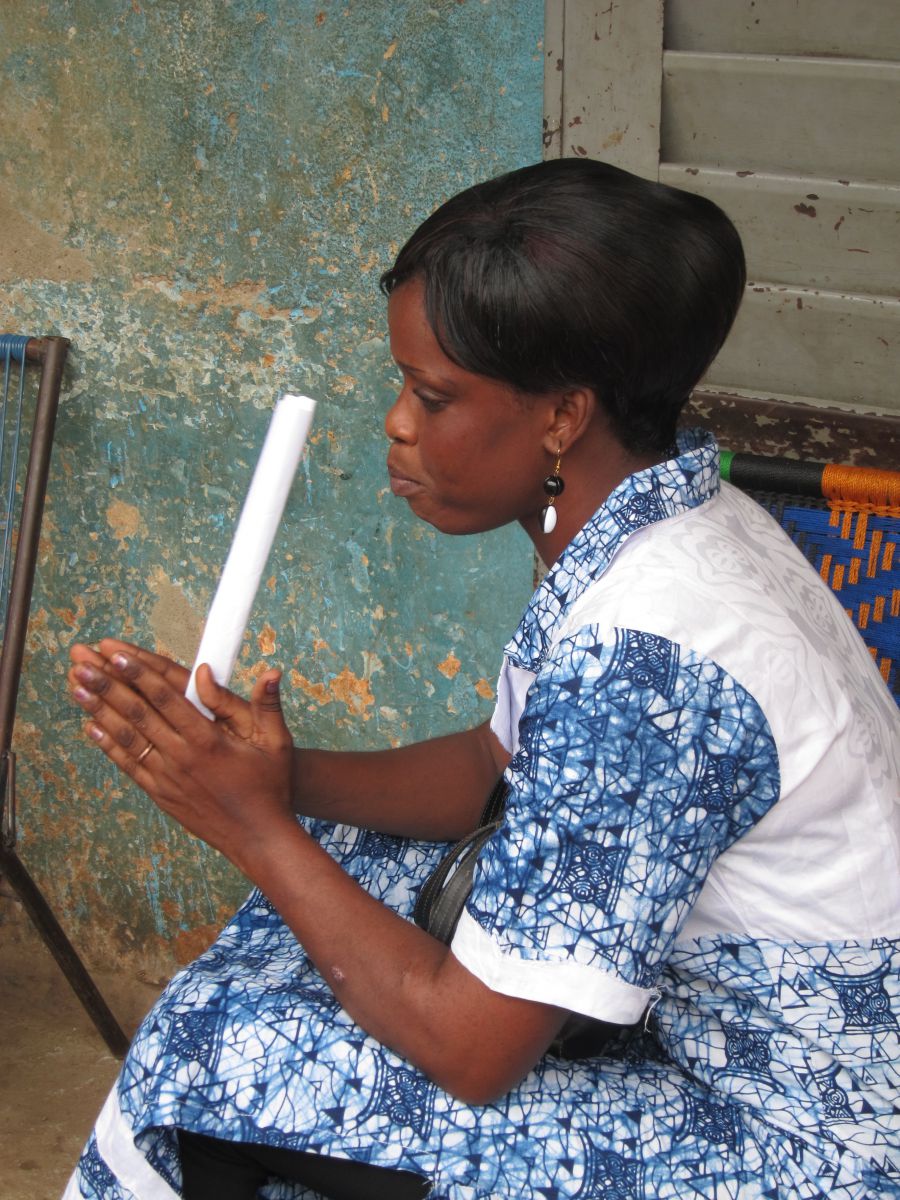 Next steps
Pesinet will continue organizing educational sessions to reinforce mothers' capacities to look after their children's health. To make sure mothers remember what they are taught, Pesinet will put in place an evaluation system through regular focus groups and surveys.
By educating mothers in West Africa on how to best access care for their children, Pesinet is helping them save money and lives.
Why we care: In Burkina Faso and Mali, 1 out of 7 children die before the age of 5, most of them from illnesses that could be easily prevented or cured if treated at an early stage.
How we are resolving this: By giving mothers the education they need to make informed decisions about their children's health, we enable them to save money and sometimes even the life of their child.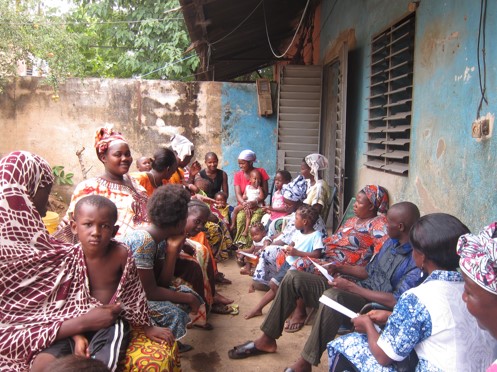 Many mothers in the areas where we work lack the education and information they need to access the best care for their children. Illiteracy among adult women is as high as 80%. Many women work seven days in the marketplace selling vegetables for small change.
With little time or money to spare, and limited knowledge of modern medicine, they are easily duped into buying ineffective "street medications" for their children in order to save money. Others simply ignore crucial symptoms, hoping their child's illness will pass. Although health centers are geographically accessible and affordable, many mothers are too intimidated to take their child in for a consultation.
Treatment for malaria, diarrheal diseases, and respiratory infections–the illnesses responsible for 60% of deaths among young children–are locally available and affordable even to the poor.
But when these illnesses are caught at a late stage, they require expensive urgent care or may even be untreatable.
Funding from this project will help us sponsor 234 health talks with approximately 2,800 mothers in urban and fringe communities in Bamako and Ouagadougou and potentially protect the lives of 3,000 children.
Through our health talks, we provide mothers the information and tools they need to make smart decisions about when and how to access care. We also teach them how to recognize key symptoms, how to maintain good household hygiene, and how best to prevent illnesses in the family, so that they can keep their babies healthy and their savings boxes full.
Our health monitoring agents–local women from the community–regularly visit families enrolled in our program. We train these women to lead by example in their daily work, encouraging simple changes like hand-washing and sleeping under mosquito nets, or informing mothers of the nutritional importance of breast-feeding for their babies. The agents can also help mothers understand prescriptions or the instructions on medications.