1 year impact report
We will continue to fund these girls as long as we are financially able. With very few exceptions, they are all very excited to have been able to attend school. School is a welcome relief for Guatemalan rural girls who would otherwise be working in the fields, conscripted as labor or helping with childcare.
Impact for girls & women
Our scholastic scholarship records
Estimated girls & women affected
34
Broader impact
tutors who get paid, vendors selling food and school supplies, teachers who get paid inscription fees, merchants who sell tables, lamps
Estimated community members affected
30
Mayan Girls Shine When Allowed Access to Education
"In the summer of 2014 our Catapult donors trusted us to use their donated funds to educate 30 Mayan girls in the Western Highlands of Guatemala. We have done that and more!
Three of our students were able to go onto high school with our funding, and one is in Law School. In a country where only 2% of Indigenous women attend college, this is a stellar accomplishment."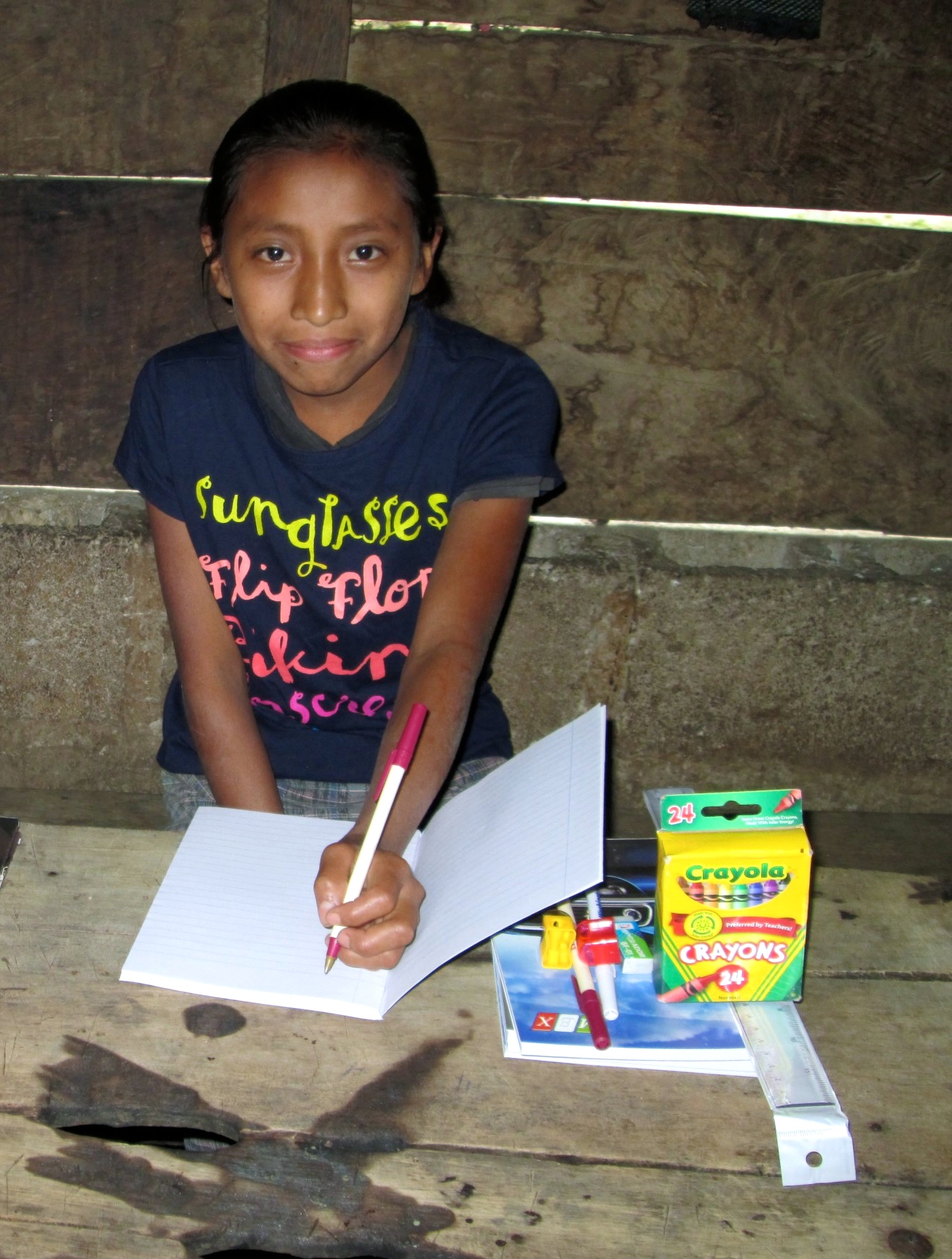 Risks and challenges
The Guatemalan government is in political chaos, which imploded in the spring of this year. While this upheaval is underway, there is even less funding for rural education for Mayan children. Therefore the quality of education available to our students has gone from bad to worse. Teachers not coming to work, supplies not being given to teachers, etc. Keeping our Mayan girls educationally up to par has cost us more since we had to step up our mentoring. The cost of food commodities has risen and the families we are helping have even less money for food. Our food costs have risen but it is a necessary expenditure. Hungry students can not perform well scholastically. We also had one student who was raped while walking to school.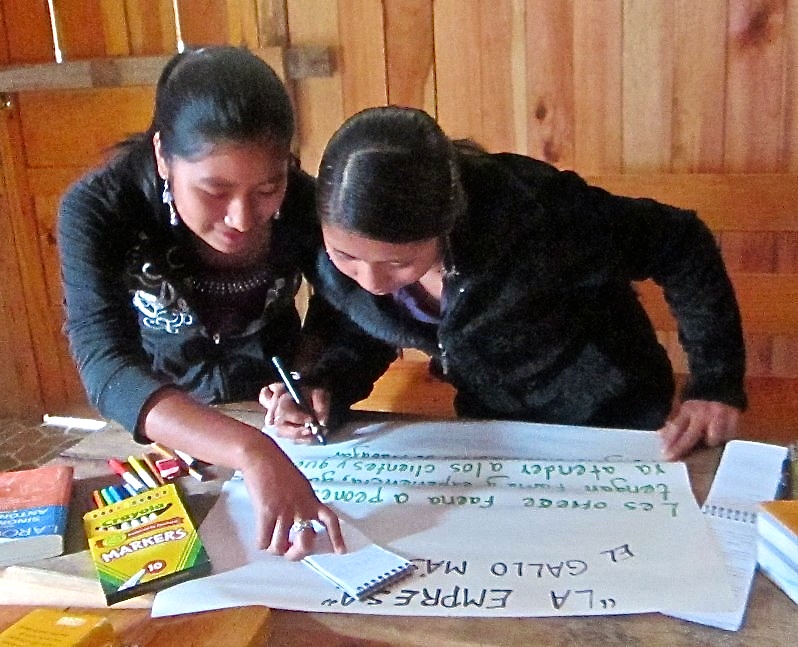 What we've learned
I would do a profile page on each student, to better track their future scholastic efforts with or without our help. This would assist with long-term effectiveness of our scholarship component of our organization.
Next steps
We will continue to fund these girls as long as we are financially able. With very few exceptions, they are all very excited to have been able to attend school. School is a welcome relief for Guatemalan rural girls who would otherwise be working in the fields, conscripted as labor or helping with childcare. They recognize that
Budget
Our biggest expenses have been with our three 15-20 yr old girls who are in boarding school and law school. Major accomplishment for them and for us as an organization. Middle school costs us $200-$300 per girl. Elementary school runs $125 per student. Costs are high because all of the girls needed shoes and clothing. We have held back $500 of the grant to cover graduation fees for the students. School is over in October in Guatemala and teachers require these fees before giving diplomas.
Line Items

Projected budget

Amount spent so far

Shoes

Backpacks (donated)

School Supplies for 34 children

Salary for Tutors

School fees for middle school students

Facilitator to individual homes

Solar lamps for each household

Tables for homework

Total

$500

$500

$2,500

$800

$650

$500

$300

$800

$6,550

$400

$0

$2,200

$1,200

$725

$300

$250

$800

$5,875
More information
The challenges that an indigenous girl faces in Guatemala when trying to gain an education are overwhelming. Often, school is not valued in her family. Her parents may not be literate and can't assist with homework. Fewer middle schools mean longer walks through mountain paths, creating security issues. Large families create budget restraints on which child can be educated. Leaving home to obtain a high school education means few girls try. We work hard to help overcome these obstacles.
Further reading
http://freedomthroughfriendship.blogspot.com/2015/01/the-stories-behind-faces-of-our.html
90 Day Report
We are offering hope for education for Mayan girls in the mountains of Guatemala
November 25, 2014
Progress
Two board members and four volunteers traveled to remote northwestern Guatemala in early October to interview and assess students for inclusion in our educational grant. Some girls were in our program previously, others were girls that we were able to include thanks to your support. We secured spots in three programs for older girls to continue their education. We assessed the need for lighting and tables to do school work on in the girls' homes, and we delivered food and vitamins to the respective households. To date we have assessed twenty-six girls for educational funding and are continuing to add more weekly. We have told our facilitators in the villages of Guatemala to stop discussing the grant, as we are getting more requests for educational assistance than we are able to fulfill. We have started giving our some school supplies and are working on the purchase of wooden tables and chairs for student's households where these items don't exist.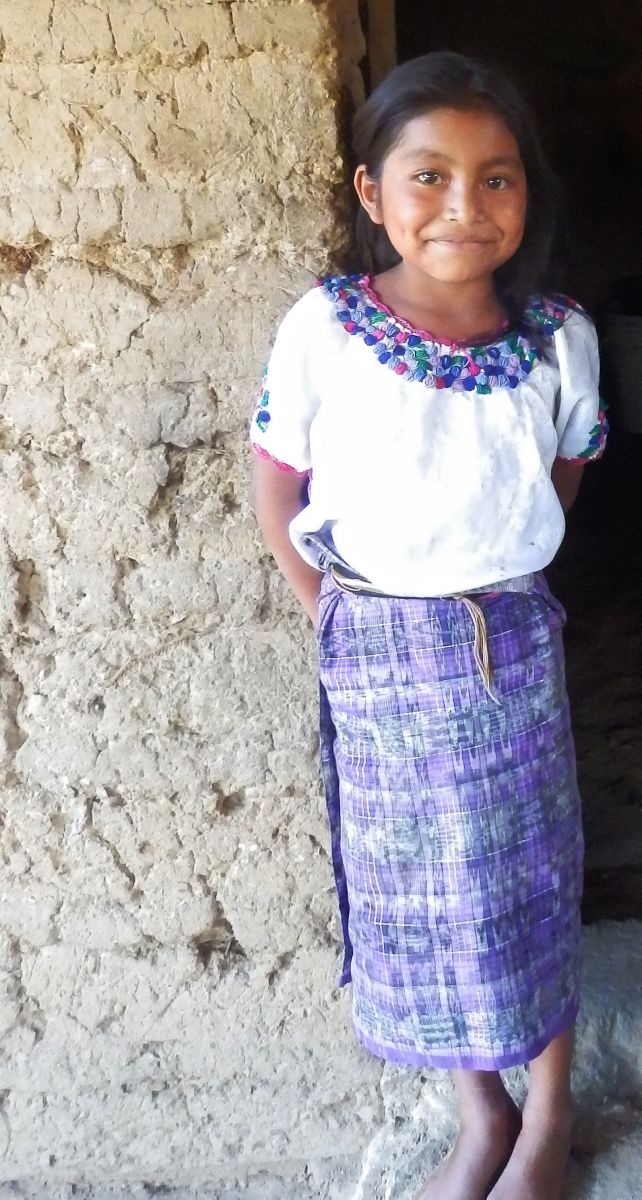 Risks and challenges
School runs from mid-January to October in rural Guatemala. This makes setting a realistic expectation of how the budget line items will be spent difficult until early 2015. We also lost several prospective students to early marriage, which is culturally acceptable in the mountains of Guatemala. An unexpected challenge has been the request for assistance in receiving higher education support, which could mean less funding available for elementary level students. This makes for some difficult decisions on which applicants to accept, since girls who have persevered to a higher level demonstrate amazing resilience and we want to help them get their hard-earned degree.
Get personal
"I have twenty more girls who have asked us for help with their middle-school expenses, as well as next levels studies after middle school that are vocational. One is a girl who finished her bachelor of medicine; she wants to continue her studies to become a nurse, but has no economic help as her family is very poor." - Roland, employee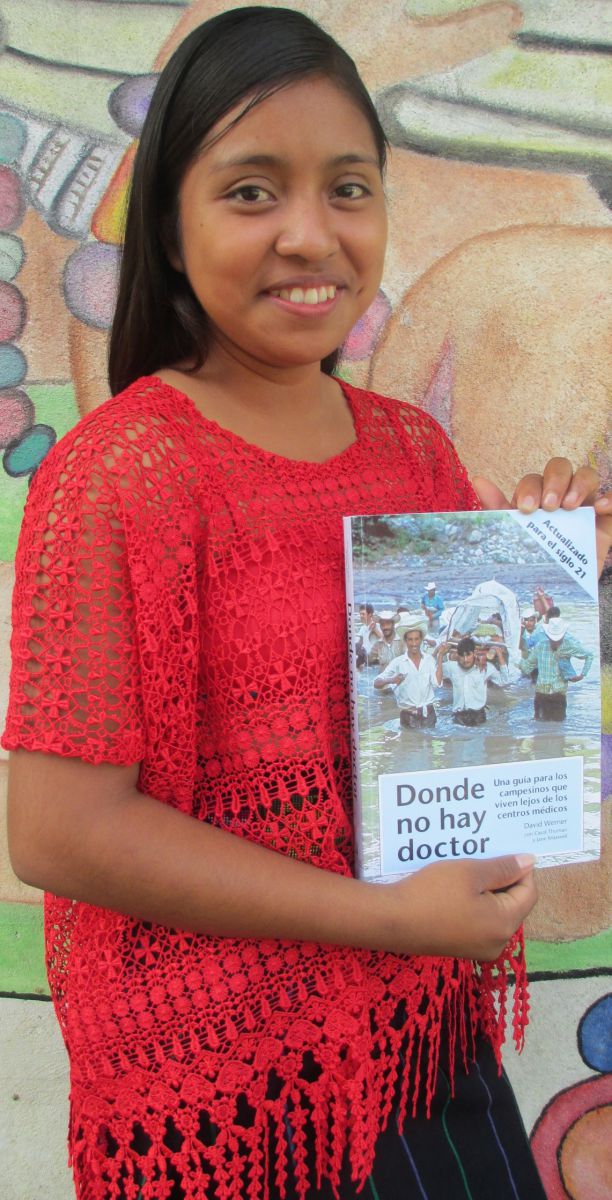 Next steps
We will continue to interview prospective students to make sure that they meet the criteria for educational financial assistance (motivation, school access, willingness to sign a contract with us, willingness to show school reports to staff) until we reach our maximum of thirty students. We will continue food supplements for nutrition, and prepare to purchase school supplies in January for each student.
Budget
We will be on track to use all available funding in January of 2015 when school starts in Guatemala. We have used just over $1,200 to date. Depending on the level of schooling each girl participates in, the costs differ. Even $250 per year, a typical middle school cost, is more than many families make in income in 3-4 months in rural Guatemala. Our help is literally a matter of a girl being educated or not.
Line Items

Original budget

Amount spent so far

Backpacks

School supplies

Shoes

Tutor Salary

School fees

Facilitator

Travel Costs

Solar Lamps

Tables for homework

$500

$3,000

$500

$800

$650

$500

$300

$1,000

$200

$100

$80

$75

$225

300

$210

$100
More information
The majority of the funding we received from Catapult will be spent in early January when school starts for the new year in Guatemala. Funds are being used to get the households prepared for studying by providing lighting, tables, and tutors. Shoes for walking to school and adequate clothing are also being purchased in December. We have had many more requests for help with educating their daughters from Mayan women than we anticipated, once the word spread in the villages where we work.
Further reading
The grant was the front page story in our upcoming Finding Freedom through Friendship newsletter that is at the printers now!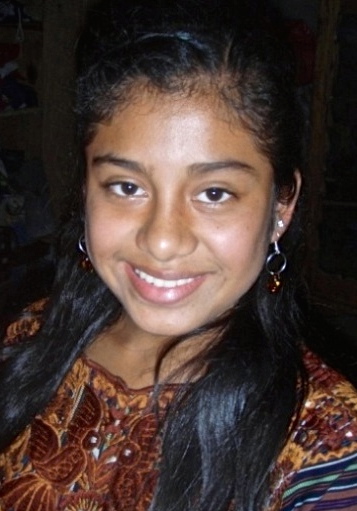 Literacy rates among Mayan girls are the lowest in Latin America. Education offers a lifetime of benefits.
Why we care: The hidden costs of education have kept Mayan girls in a cycle of illiteracy, early marriage, and high maternal malnutrition and mortality rates.
How we're solving this: By covering school costs for 30 girls of abandoned rural Guatemalan mothers. With your support, we'll provide girls with the essentials - school fees, backpacks, shoes, travel costs, food assistance, and more.
School is widely broadcast by the Guatemalan government as free, but the education ministry does not cover school supplies, books, fees, required uniforms, or food. Many mothers can't afford the costs.
Rural Guatemala is one of the most impoverished areas in Central America. The abandoned mothers in our program are illiterate, making it difficult for them to value education or assist their daughters with schoolwork. These mothers have all been married but have been abandoned by their husbands due to death, alcoholism, or spousal abandonment. In rural communities, many men cross the border to other state, start new families, and simply do not return home.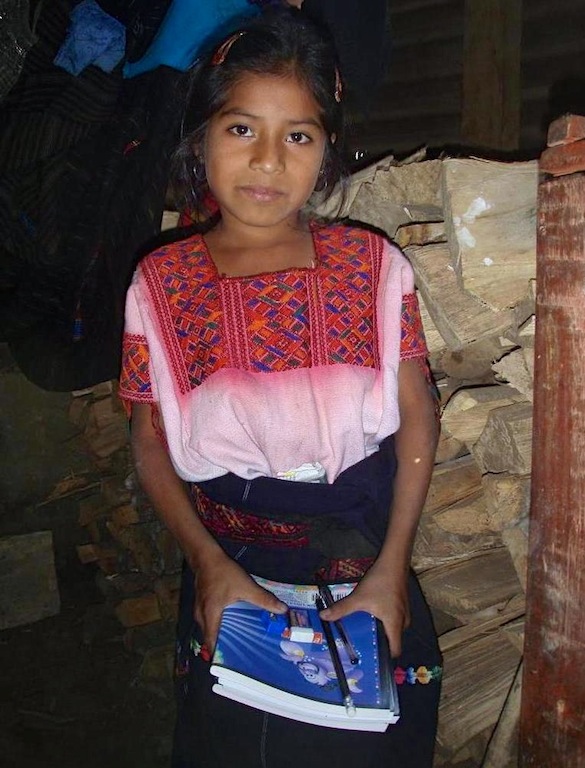 As a result, indigenous girls are often kept home to assist with childcare and housework. Less than 20% attend secondary school, restricting them to a life of early marriage, chronic poverty, and reduced life expectancy.
By providing necessary school items to students, we'll increase primary and secondary education enrollment within their communities. In turn this will increase the economic potential in Mayan households through literacy and micro business skills. In addition, food donations will remove economic burden requirement for girls to be wage earners.
Educating daughters in turn benefits their mothers by giving them access to someone with an education who can help them run their micro business. For example, their daughters can negotiate the rent of a stall in the marketplace for produce sales, calculate money exchanges, or educate their moms about negotiating electric bills.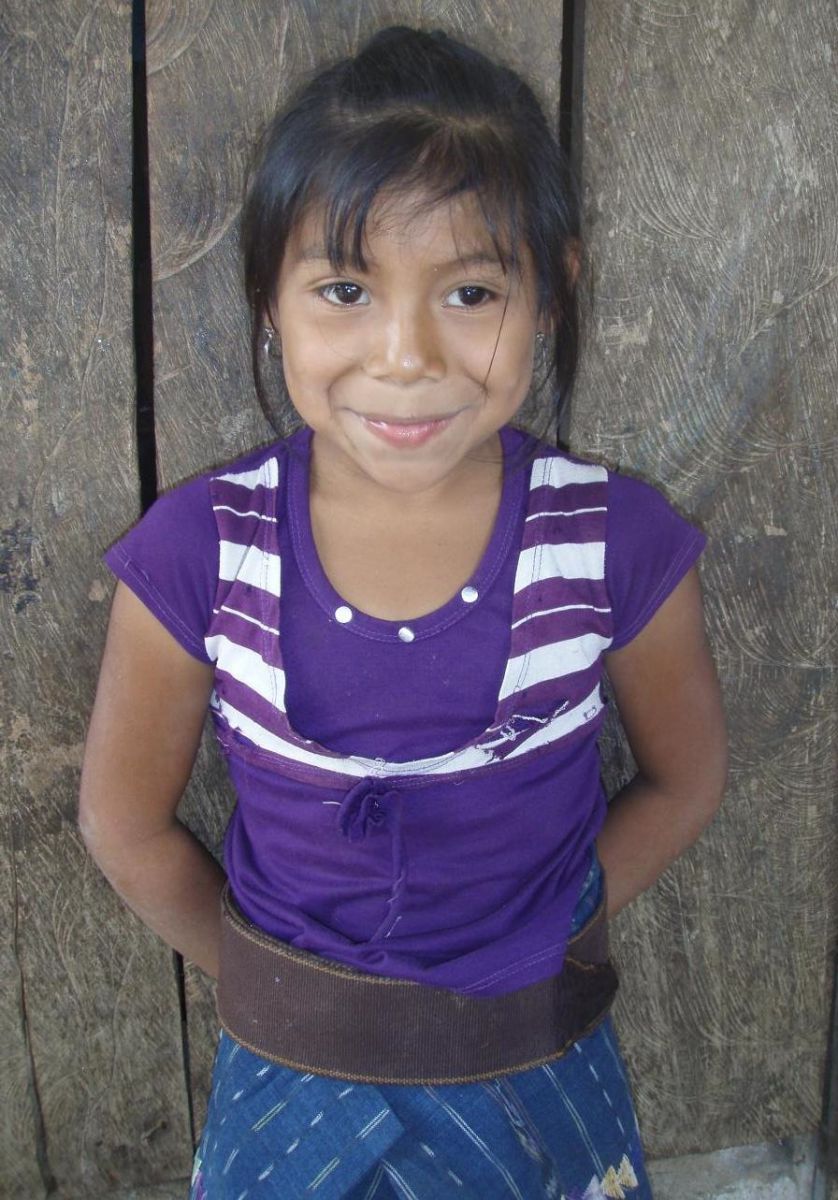 We'll purchase school supplies, provide solar lights, and cover school fees and uniforms costs for indigenous Guatemalan girls. In addition, a tutoring and mentoring program will hold the girls accountable for their progress. They will use their education to assist their mothers with starting a micro business to increase economic self-sustainability. With your support, our current waiting list for services of 25 to 30 mothers and their daughters will decrease.
Of the Mayan girls already in our program, school retention is the highest in their communities, and only one girl has married before the age of 17. All of the girls currently enrolled have accomplished more education than their own mothers.
We are working against cultural constraints regarding the value of education for Mayan girls and a perceived lack of income opportunity once girls graduate. Discovering economic opportunities for educated girls within their communities will be a challenge, but through lessons learned and education we plan to overcome this obstacle.