1 year impact report
"I came to Sweden one year ago to live with my husband's family. I don't speak any Swedish, and I don't know where to go to receive maternal services. Meeting with other women who are in my situation and hearing a health worker explain everything was very helpful."
Impact for girls & women
Through the Monthly progress report as part of the project MIS
Estimated girls & women affected
1966
Broader impact
As part of the project roll-out design, we conducted post-test and project follow-up interviews with adolescents girls. And one of the questions we asked to the girls who had attended training sessions was how many community members they had reached and shared "good reproductive health practice" with. Most of them had replied that they had reached out to at least 10 girls/women each in their respective communities they lived.
Estimated community members affected
20970
Empowering Girls is Fostering a Change from Below
On September 1,2012, Real Medicine Foundation (RMF) conducted a workshop of 44 adolescent girls in the community hall in Bhagyapur Village. With the help of two books and a curriculum published by the National Level Government Organization for the Purpose of Adolescent Education, the content of the workshop was created. The content covered: What is Adolescence?, The Changes in Adolescence - Physical, Emotional, Psychological and Social, Anemia,Diet in Adolescence, Menstrual Cycle vs Myths & Misconceptions,Personal Hygiene.
The highlight of the day was a play enacted by RMF facilitators that centered on a village girl who has attained puberty and had started experiencing stress and confusions about sudden changes in her body. She approached the Auxiliary Nurse Midwife (village nurse) and the ASHA clarified her doubts, answered her questions, and ensured her that there was nothing abnormal in those changes. The girls could relate themselves to the character of the girl in the role-play and responded very well to the example.
Building on that mini experiment & in-continuation , Catapult Fund enabled RMF to Train 19 Project management staff including CNE's on adolescents health hygiene & sanitation theme for conducting & managing in- school workshops. In the process, RMF CNE's carried out 497 school sessions at 67 schools across 3 districts & sanitize 131 teachers. At the end October 2015 RMF Team had successfully trained 1966 In-school girls against the project target 1500.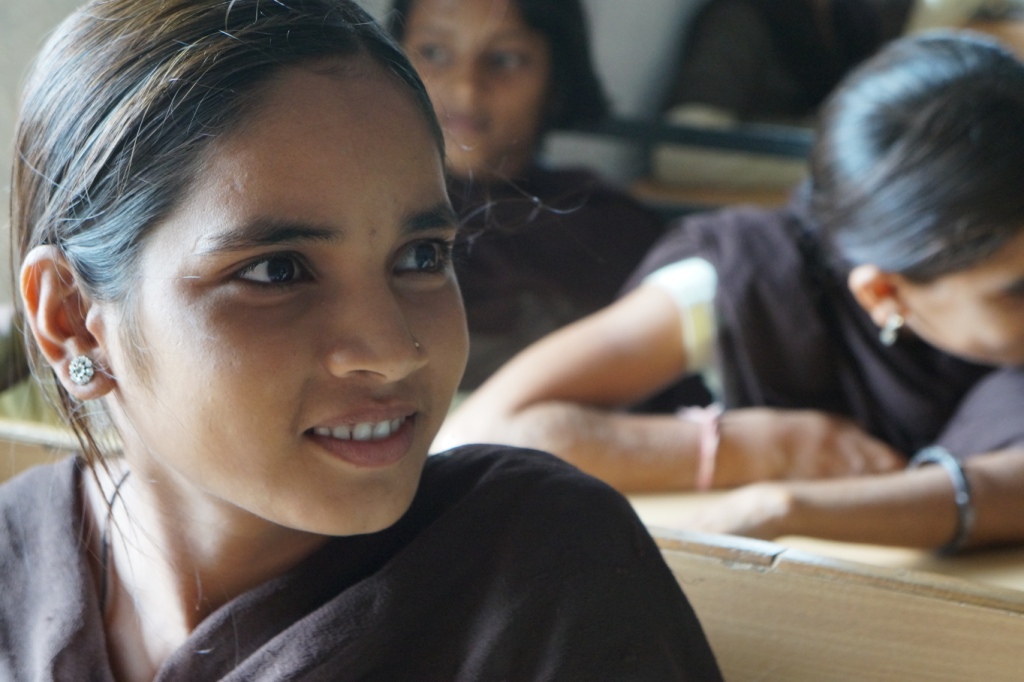 Get personal
"This new madam teaches us about what practices can help us stay healthy and free from diseases. We will try and guide others in our community on these good practices". Rakhi, Haraswad Government School, Alirajpur MP,India.
"This training is helping our adolescent girls a great deal with knowledge that their books don't cover in course. This has motivated us. We are coordinating with health department for such help"-Mr. Ajay Mishra, Principal, Higher Secondary School,Talun,Barwani.MP, India.
Risks and challenges
Traditional beliefs, myths & misconceptions.
Setting up such a project in relation to the traditional outlook of the governmental education system itself was a challenge, where talking about reproductive & menstrual-sexual health was still considered to be a taboo by most participants in the government systems.
Resources available were constrained and geographical coverage was widespread. We could have done it better.
However, with the presence of our local cadre of women catalysts and with help & enthusiasm received from the government school system, we could make the pilot successful.
That the team felt that enormous amount of replication of this initiative can be done on scale, as we have lessons learned from the pilot.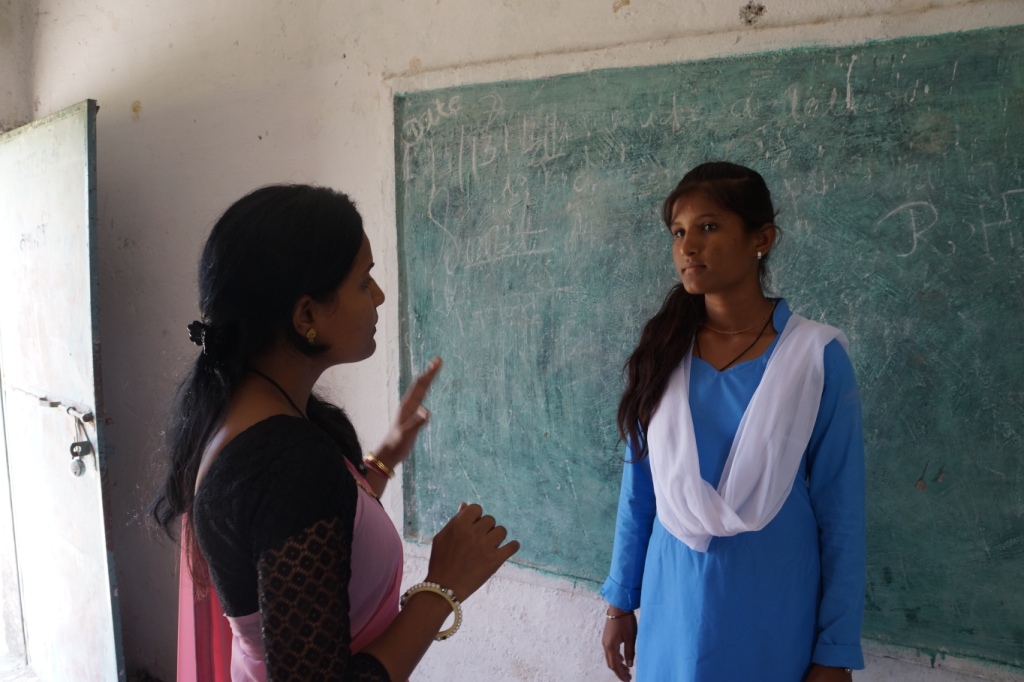 What we've learned
Teaching Adolescents Girls health fosters change from below
Teaching Girls health generates phenomenal enthusiasm of learning among the in school adolescents girls
Improved Girls reproductive health can change the entire landscape of health in general & maternal & childhood health, Hygiene & Sanitation, anemia & Child Malnutrition, in particular
Converging with existing Government education system is possible
Inclusion of privately-managed schools can be considered
Best use of electronic mediums of education can bring better results
Replication & scale-up are possible & needed
Next steps
RMF would like to replicate its efforts towards reaching out to more number of in-school adolescent girls. During the course of RMF's interaction with school faculties, need to cover more number adolescent girls has prominently emerged. And in order to honor the increasing interests of both girls & school faculties, RMF India would like to replicate & scale-up the current pilot as per the following Plan (Plans are subject to discussion & change)
Number of districts: 3
Number of High schools in 3 districts Alirajpur, Barwani & Khandwa: 170
Number of Girls : 213404
Number of women faculties in the schools of proposed coverage: 5400
(The geographical coverage would depend on length & breadth of funding available).
Budget
The support from Catapult was a great contribution towards our efforts to improve access to maternal health services for immigrant communities living in Sweden.
Line Items

Projected budget

Amount spent so far

Associated RMF Salaries

Training material development & school activity

Total

$14054.54

$5359.45

$19414

$14054.54

$5359.45

$19414
More Information
"We should always boil water, filter it and then drink. We should keep drinking water in a clean and covered place"-Deepika Dhankar, Student Secondary School, Talun, Barwani. MP, India.
"We should wash our hands using soap before eating and after defecation," Pooja, Secondary School, Talun, Barwani. MP, India.
90 Day Report
Reaching out to adolescent girls in Madhya Pradesh, India
Progress
As soon as we received the 'go-ahead' on the project roll-out, we held an internal briefing exercise that included senior management staff and the coordinators at districts level. Part of this process is the approval of receipt of foreign funds to the Indian government which can sometimes take more than 90 days. During this process we have been working on developing the macro-plan of the project and preparing the materials for training/outreach. Highlights of the plan include: Drawing up of key project activities, ascertain the number of adolescent girls per school per districts and clearing trainings with each district government and school authority. The last month has been focused on preparing and printing the design and materials of the outreaches Subjects include: what is an adolescent, the changes in adolescents-physical, emotional psychological and social, diets in adolescents and importance of diets, iron deficiency – anemia, personal hygiene, menstrual cycle – misconceptions.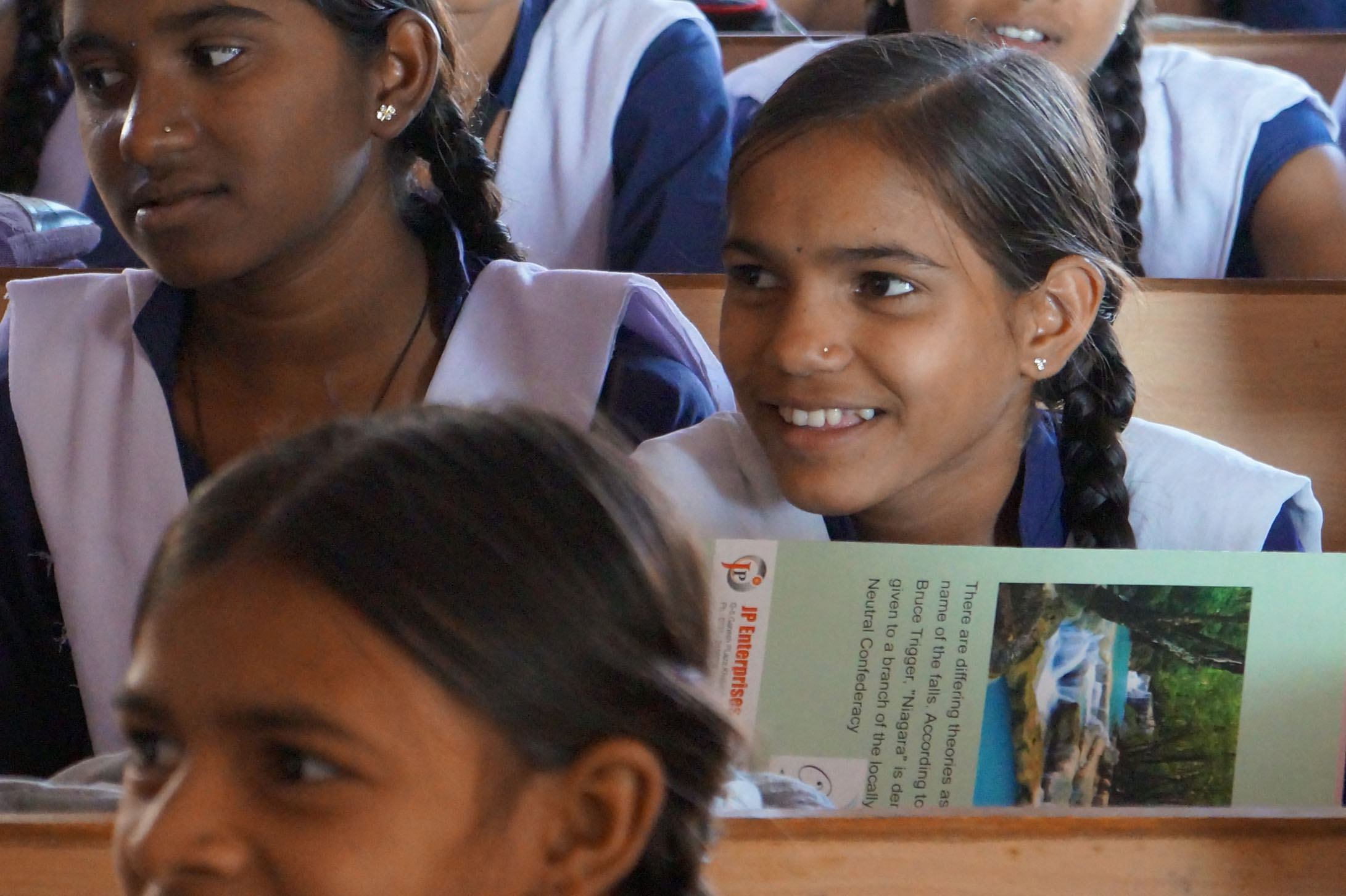 Risks and challenges
Despite the fact that both govt. and civil society organizations have dealt with several areas of maternal and child health, adolescents' health has always been on the margins. Required programmatic sensitivities and consensus needed to be built in close partnerships with both health and education administrations at policy level and with the front line workers on the ground. Women-centered issues and leading a community-based discussion about such themes that are still considered 'taboo' in societies that we work with. Both presently and in future, we need to be careful not to overstep on any of the culturally sensitive contexts, so that basic harmony of the cultural paradigm that we work in, is not distorted at all.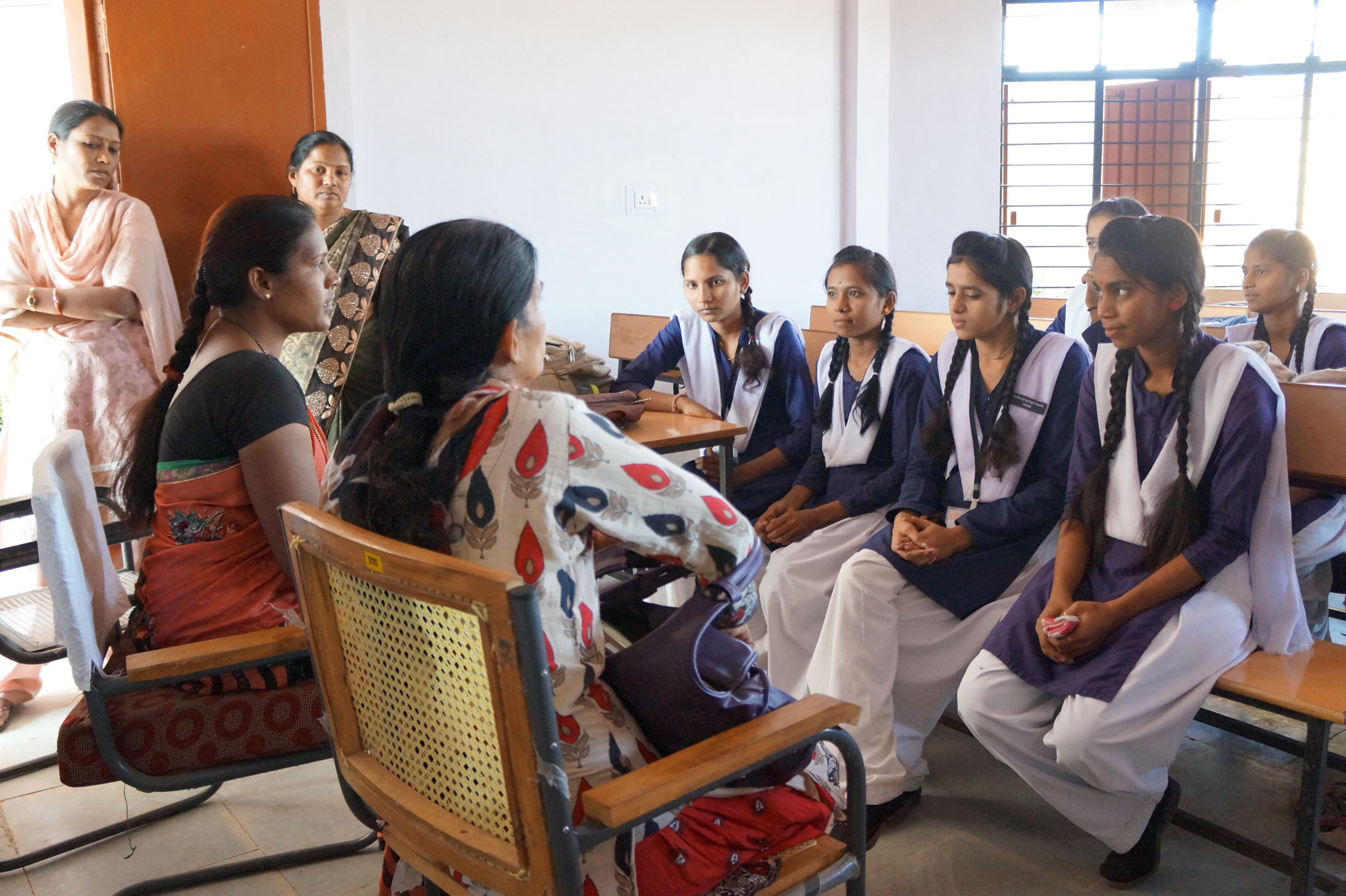 Up Close
"Nice to be part of such a futuristically appropriate program that would prepare adolescent girl for accepting the challenges of motherhood and would deal with the myths and misconceptions of their minds" (Radha Chouhan, District Coordinator) "Educating adolescent girls is like empowering future mothers." (Savitri Kajle, Community Nutrition Educator) "I am quite excited, looking at the vulnerability of women in general, this is a special intervention". (Rakesh Dhole, Project Manager)
Next steps
So far we have been able to draw a nice blueprint of the project implementation plan. A few activities that we need to undertake in near future include: Conducting Training of Trainers (TOTs) Development, finalization & production of BCC materials Take off with actual training of adolescents' girls Implement monitoring & MIS systems
Budget
Less than $500 has been spent thus far, mostly in preparation of the materials and traveling to clear trainings with all of the district government and education officials. The bulk of the spending will begin in January of 2015 when Indian authorities clear usage of foreign funds and trainings commence.
Girls in rural India are given little information about the physical, emotional, and social changes that go along with puberty and adolescence.
Why we care: Proper education and guidance during this developmental phase has critical implications that affect individuals, families and entire communities.
How we're solving this: Providing adolescent girls with a safe place to ask questions, find their voice, and understand their feelings empowers them to reach their full potential and become strong leaders and contributors to their families and communities.
Over the past year, Real Medicine Foundation (RMF) has developed a successful format for implementing an adolescent education curriculum through a close working partnership with district administrators and community leaders. RMF began working in the Madhya Pradesh area of India in 2009, achieving remarkable success combating malnutrition by empowering local women as educators and leaders.
With the feedback of local community leaders, RMF determined a critical lack of adolescent education for girls. With a pilot program already completed, the roadmap is clear, but we need your help to make it happen.
By contributing to this project, you'll help empower adolescent girls in rural India through an interactive workshop that reinforces the normalcy of puberty and helps create a positive cycle of education from generation to generation, helping transform young women into community health leaders.
This project will:
Conduct workshops at 50 schools, reaching approximately 1,500 students.
Distribute brochures and pamphlets on adolescence, nutrition, and maternal health to 1,500 adolescent girls.
Train an RMF staff of 50 on adolescence and other topics for school workshops.
On September 1, 2012, the first workshop was conducted in the community hall in Bhagyapur Village with 44 girls from the 10th grade attending. The curriculum covered:
What is Adolescence?
The Changes in Adolescence - Physical, Emotional, Psychological and Social
Iron Deficiency – Anemia
Diet in Adolescence – Importance of Diet
Menstrual Cycle – Misconceptions
Personal Hygiene
The highlight of the day was a play enacted by RMF facilitators that centered on a village girl who has reached puberty and experiences stress and confusion about this sudden change in her body. The girl approaches the Auxiliary Nurse Midwife (village nurse) who clarifies her doubts, answers her questions, and assures her that there is nothing abnormal in these changes. The girls could relate to the character of the girl in the role-play and responded very well to the example.
The feedback on the workshops was very positive and the girls' teacher shared that she had never attended such a workshop where it was possible to talk about the issues openly, and where questions and concerns were handled with such sensitivity.