90 Day Report
We are coming together to end child marriage!
October 27, 2014
Progress
This is the final update, there is no one-year progress report.
With the great news of our project funding, we began to empower adolescent girls in three desert villages of Bikaner. So far we have:
Identified 106 girls between the ages of twelve and eighteen through a social mapping exercise
Provided ten groups of girls with an orientation as to why we come together to end child marriage
We are helping girls realize how and why child marriage is harmful. Girls realized that out of the eight Millennium Development Goals, six are directly associated with child marriage. Our girls started mobilizing their parents and village leaders to advocate for girl's education and to end child marriages.
The government of Rajasthan honored ten girls for commendable work towards ending child marriage on International Girls Day in Jaipur. We celebrated International Girls Day at Bikaner, and involved over 250 girls and 50 government officials including the child welfare committee, a district collector, education officials, and health officers. The girls enjoyed a puppet show, theater and songs to end violence.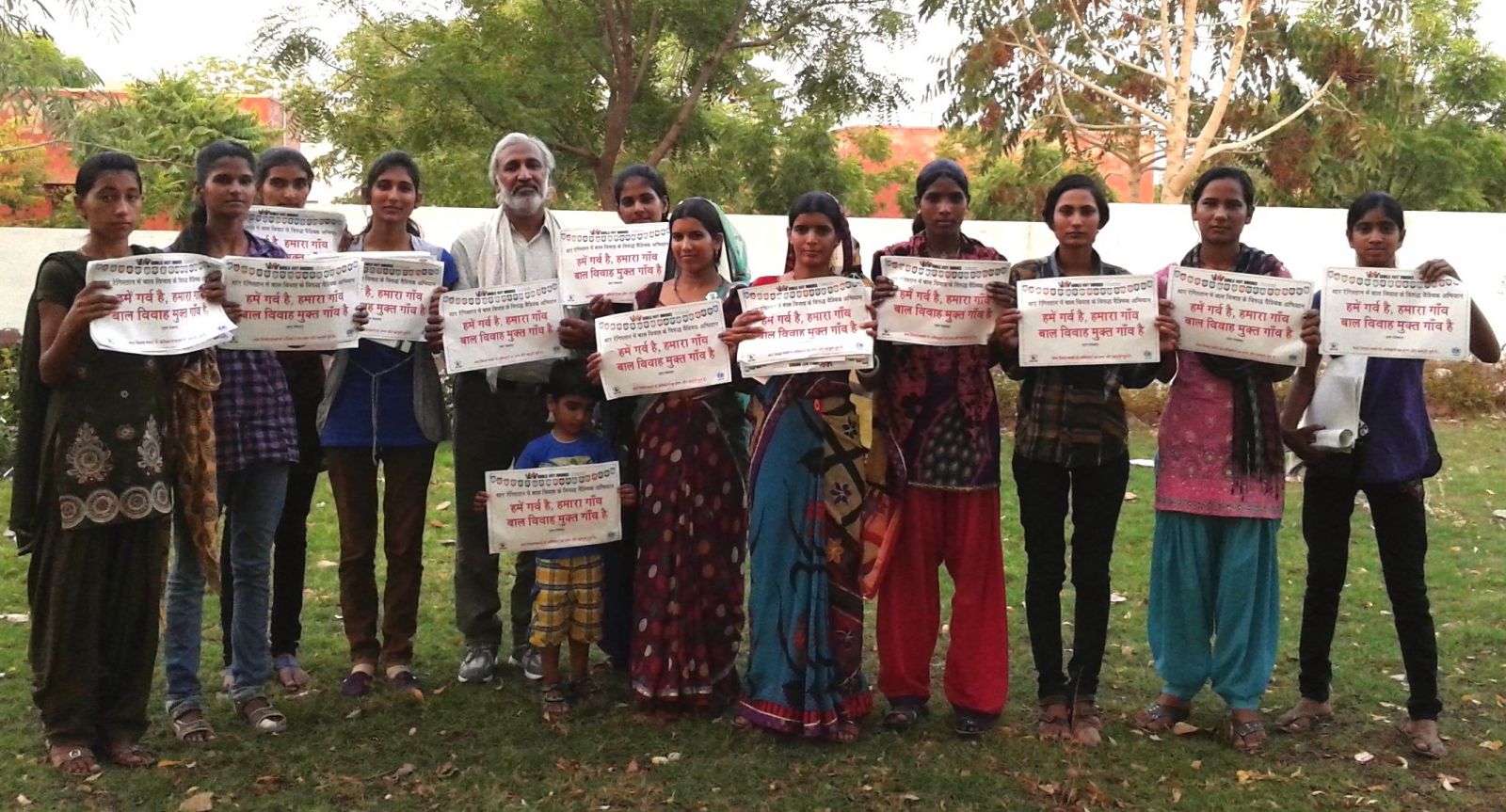 Risks and challenges
The absence of strong political wills, the general poverty associated with child marriages, and non-cooperation of lower level officials are the biggest challenges to our project. Access to secondary education and lack of transportation facilities stop girls from getting a higher education. Also the increased sexual exploitation of girls, their security, and the severe droughts facing the country cause girls to drop out and and be forced into early marriage.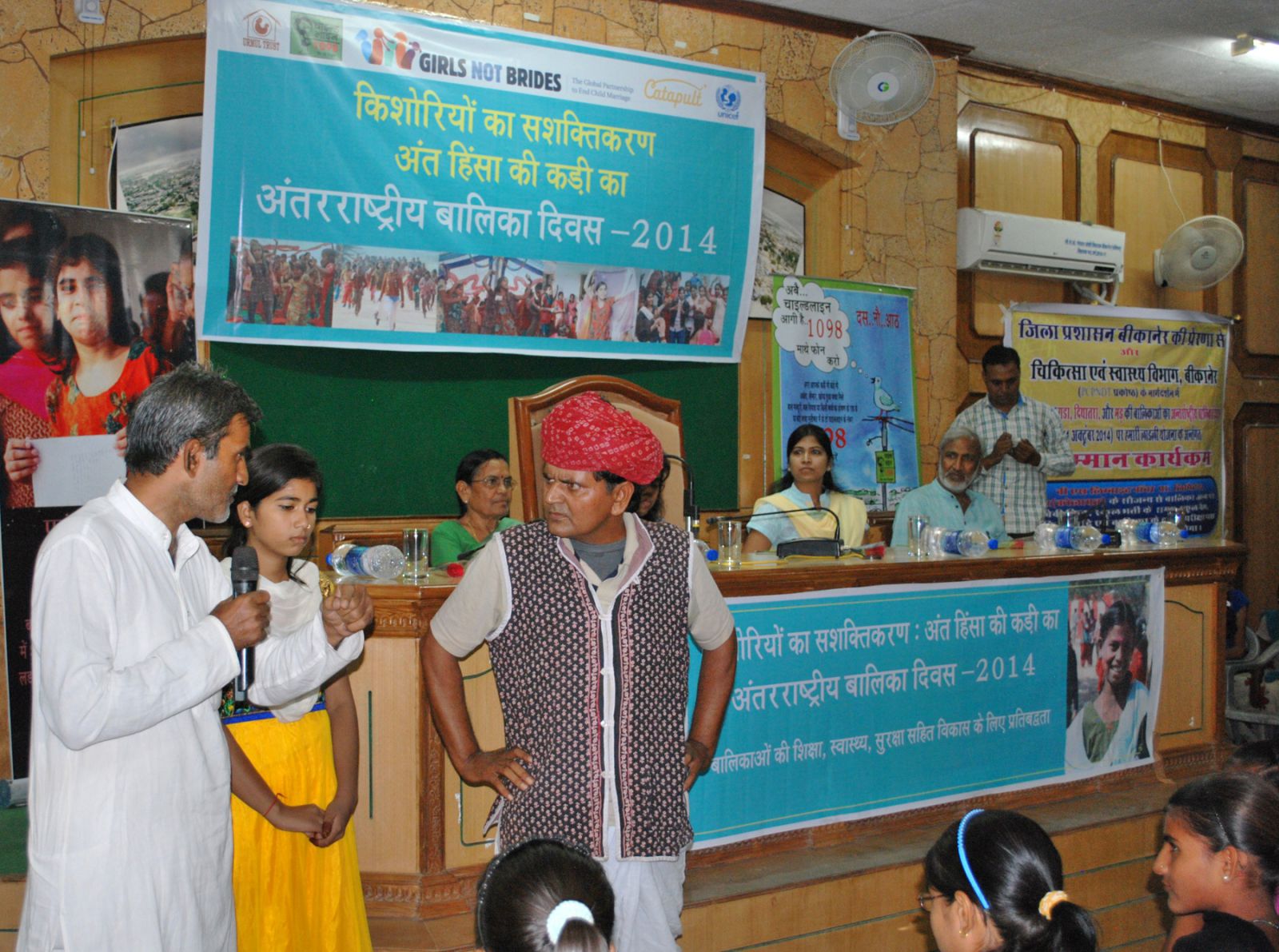 Get personal
Kanta left school in grade eight due to pressure from her grandmother. She started spending her time helping in the household. Kanta's grandmother started putting pressure on her to marry soon. Urmul's worker, Raju, motivated the family to continue Kanta's education and helped convince them to allow her to stay in school. Now Kanta inspires other girls to continue their education. Revealing the change in her, Kanta says,"When we are educated, we become more capable in making decisions. We can differentiate between right and wrong and to whom and when to marry."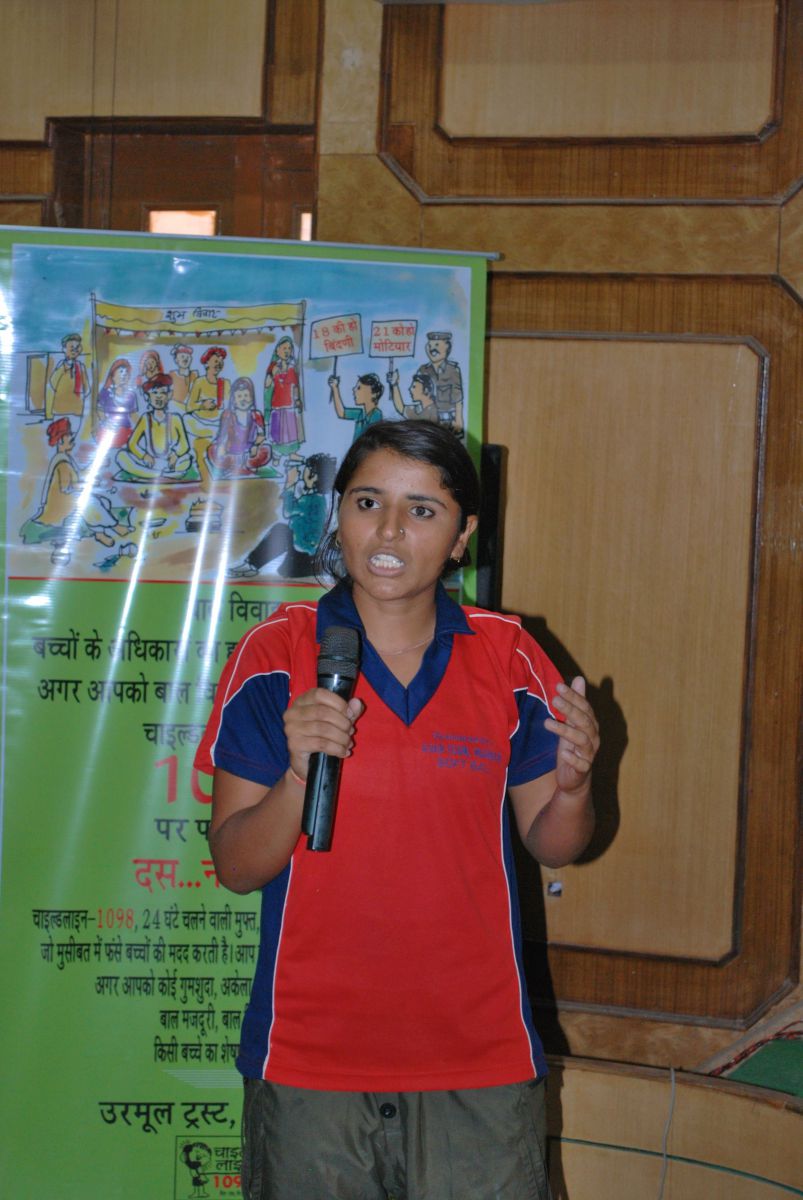 Next steps
The next steps will be focused on activities for girls' empowerment and confidence building through sports, exposure and peer group activities. We also plan to provide capacity building trainings on life skills, reproductive health, and gender. The training course will also include information on laws and schemes related to atrocities, violence, right to education, and the Prohibition of Child Marriage Act. Advocacy through community leaders and elected public representative will also be included in the next steps of action.
Budget
Line Items

Original budget

Amount spent so far

Badminton and other sports equipment

Educational Materials

Healthy Snacks for participants

Staff Training

Salaries for 3 Female Program staff

Finance Manager Salary

$300

$1,000

$1,610

$267

$3,814

$402

$161

$344

-

-

-

-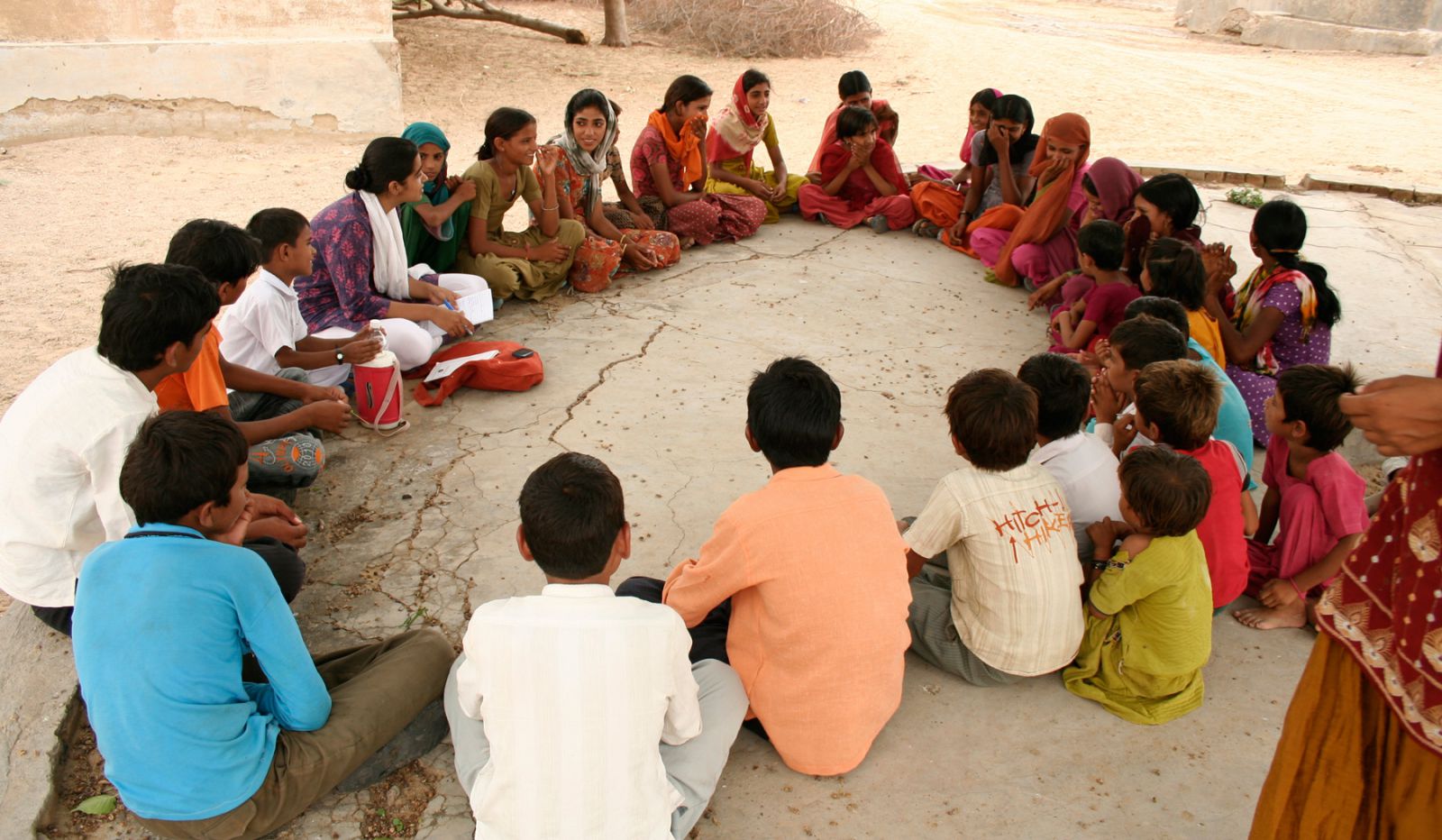 Support sessions and sports inspire girls in rural India to stay in school.
Why we care: Adolescent girls in rural communities of Rajasthan, India are extremely vulnerable to early marriage because of deeply engrained traditions and the low status of girls and women in a patriarchal society.
How we're solving this: By working directly with adolescent girls to inspire them to stay in school, resist child marriage, and become agents of change within their communities.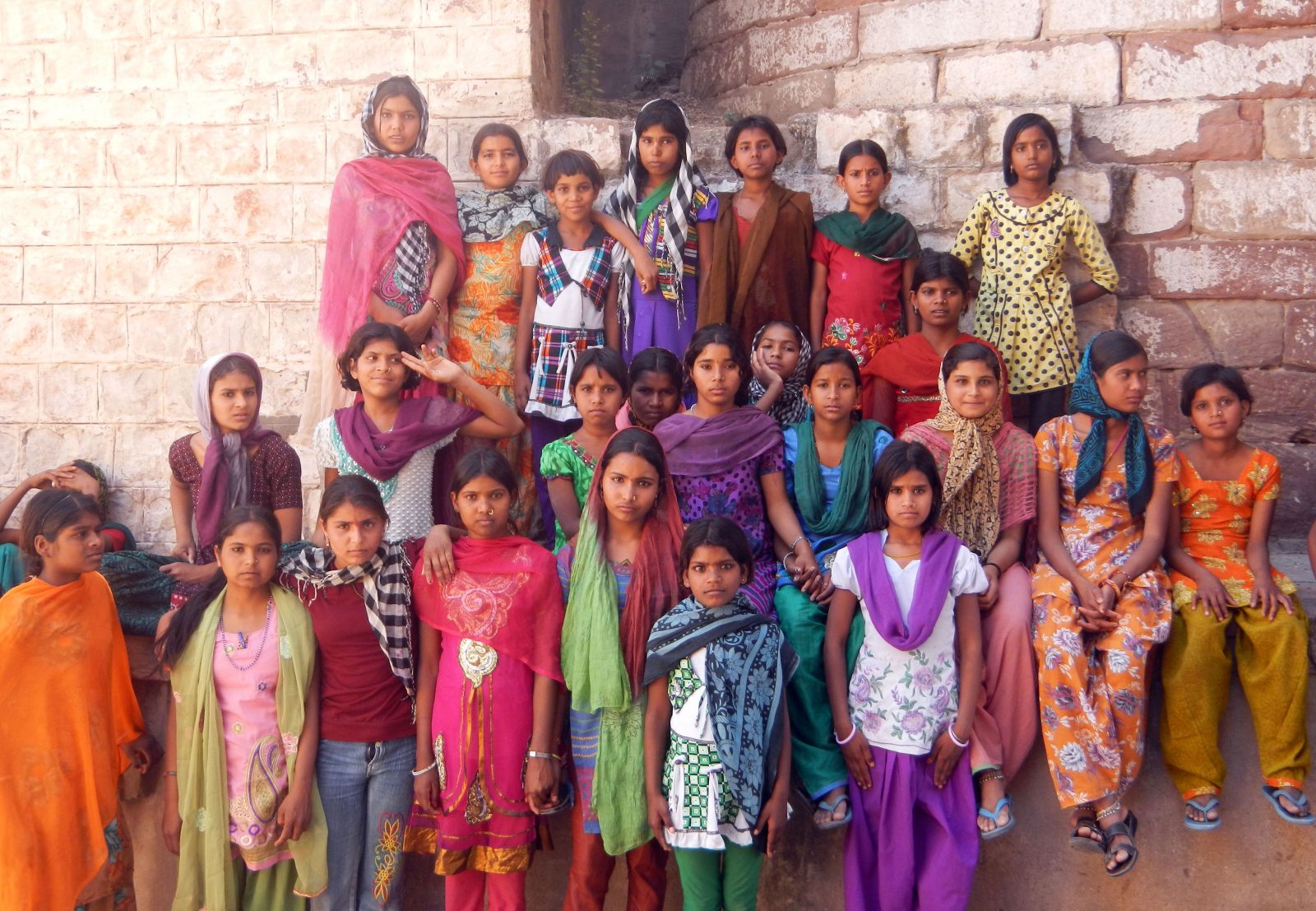 With your support, we plan to hire and train three new female program staff members to conduct bi-weekly support sessions for both married and unmarried adolescent girls. The meetings will take place after school and will allow in-school and out-of-school girls to socialize and learn from each other. An additional session will be held for girls who are not enrolled in school. We'll also purchase educational materials and badminton and sports equipment for the girls.
Through the group sessions, girls will learn life skills, receive health and human rights education, and be encouraged and supported to stay, or enroll, in school. Married girls will gain access to much needed information regarding reproductive rights and health, including awareness about family planning, HIV/AIDS, and sexually transmitted diseases. In addition, we'll bring girls together through sports by giving them the chance to learn to play badminton and other sports of their choice.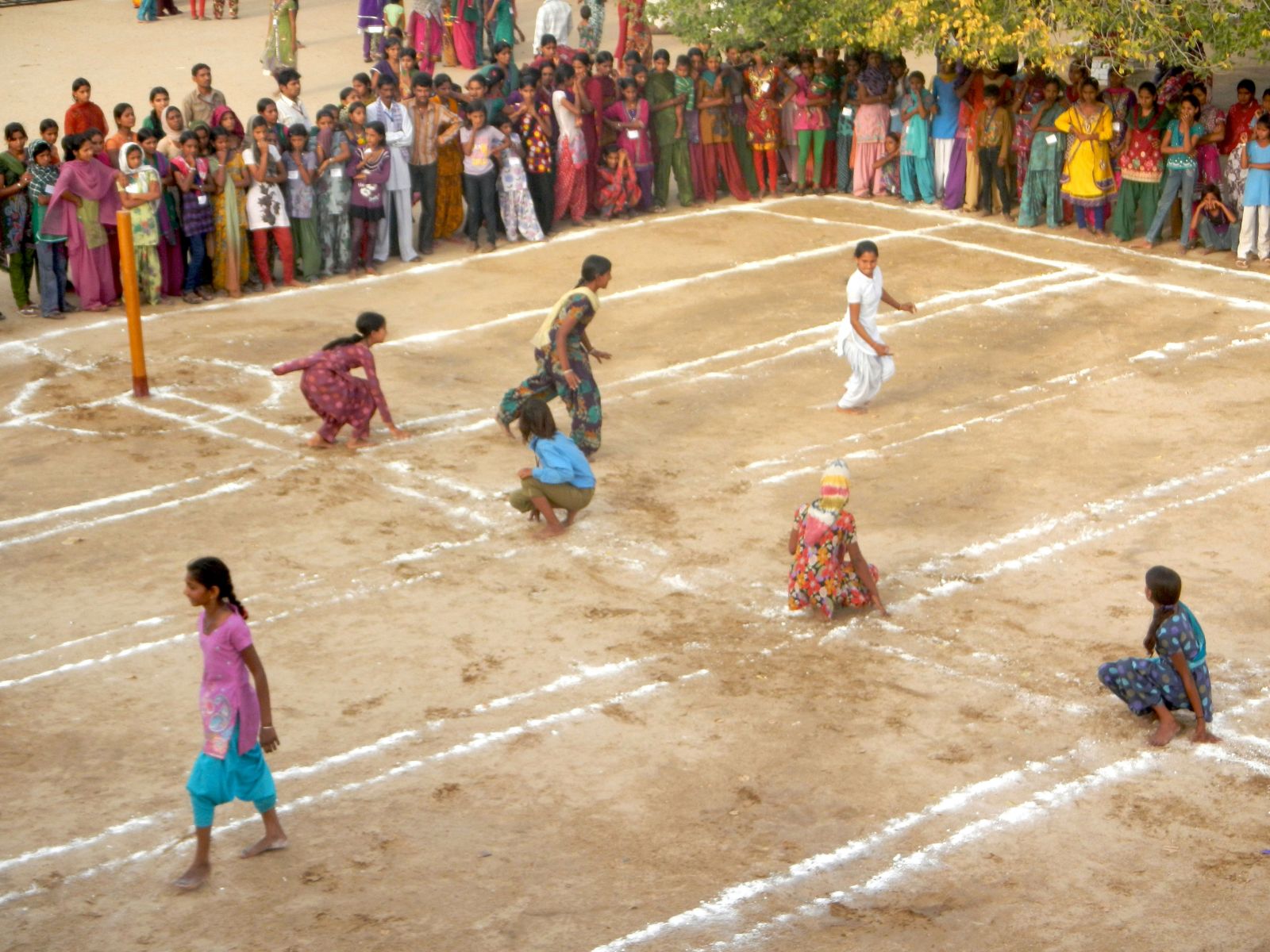 A project that addresses child marriage deals with issues that are culturally sensitive, and we know that care must be taken not to alienate the girls from their community. In order to overcome anticipated risks and challenges, girls were consulted in the development of the project.
We know that child brides are often denied education. This is not only detrimental to their personal development but also limits their economic opportunities. Young brides are at risk of experiencing health complications associated with early pregnancy and suffer from social isolation, making them more likely to be victims of domestic violence than girls who delay marriage.
Help us eliminate child marriage by preventing social isolation, bringing girls together through sport, and challenging discriminatory notions of gender.