1 year impact report
"The Summit gave me a global perspective on various women's issues and gave me a space to share my ideas on the same." Ayushi, India
Impact for girls & women
We receive this information from our participants
Estimated girls & women affected
134
Broader impact
We use our social media tracking
Estimated community members affected
26000
100 million new jobs for women by 2025
Over the past year we have made investments in a group of young women who are identified leaders in more than 20 countries. We provide them with communications training, leadership assessments, technical training and then practical global experiences. We have also built an international network of girls, aged 18-23 in 26 countries. By continuing our advocacy work we have changed the dialogue and level of commitment at the Business20 and G20 leaders level and we provided advice directly to G20 leaders via our communique - http://www.girls20.org/programs/girls20-summit/communique-to-g20-leaders-2015/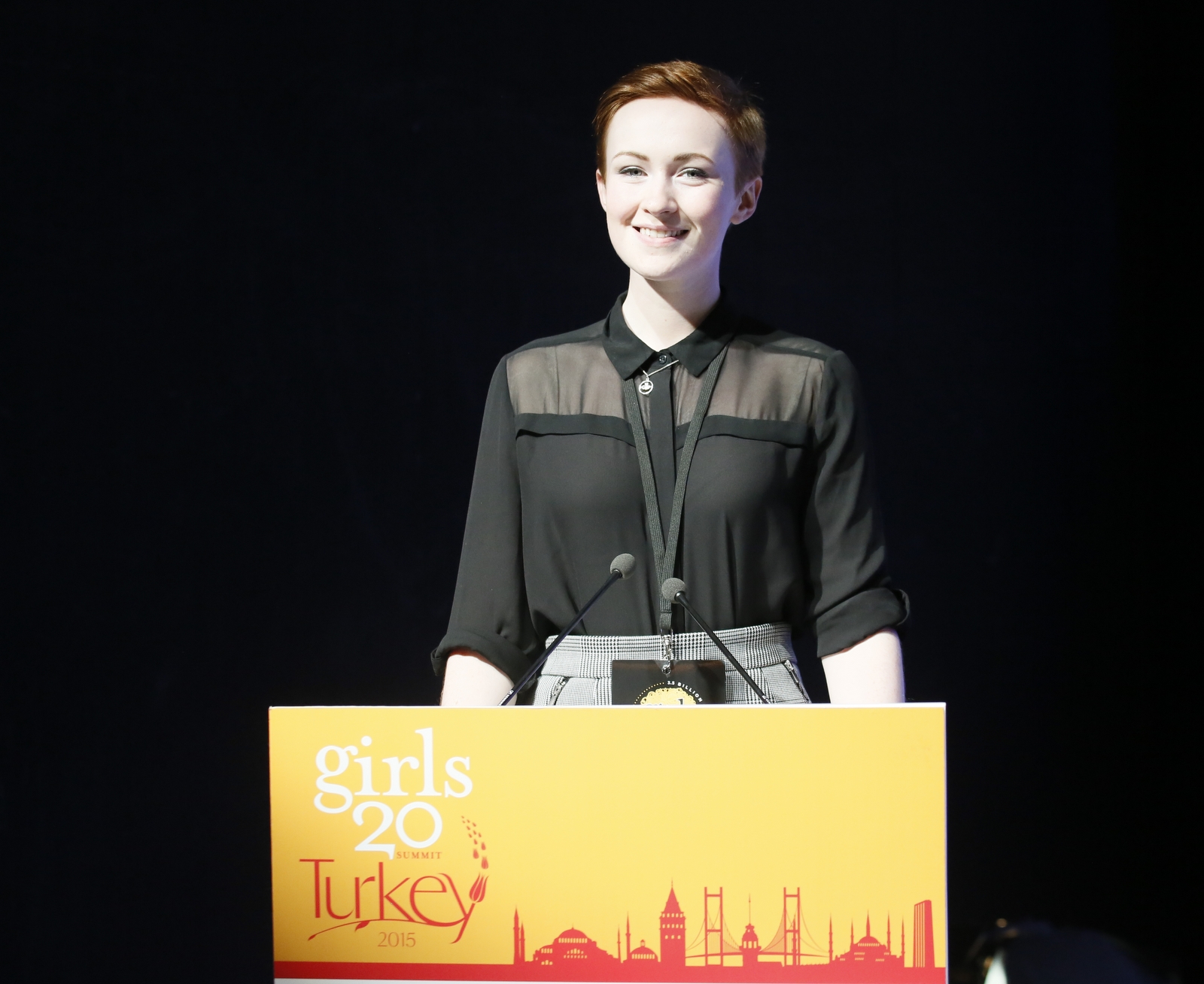 Get personal
This Summit has greatly helped me acquire professional skills such as networking, public speaking and working efficiently in teams. Rahmuna, Singapore Girls20 evokes your passion for change, for making the world a better place for girls and women tomorrow. Moija, China The only way to pay this experience is by giving back to the society. Rahma, Indonesia "The Summit gave me a global perspective on various women's issues and gave me a space to share my ideas on the same." Ayushi, India
Risks and challenges
Every year we work with a new government, this year it was Turkey. The biggest risk we face is that they will not engage. We work with our network of government contacts and partners to ensure G(irls)20 is on their radar. This year we were invited to join the B20 which was key to success. We also worked closely with key Turkish government officials Another risk we face is that our program will not be fully funded. While we have not reached our goal for 2015 I am confident that we will.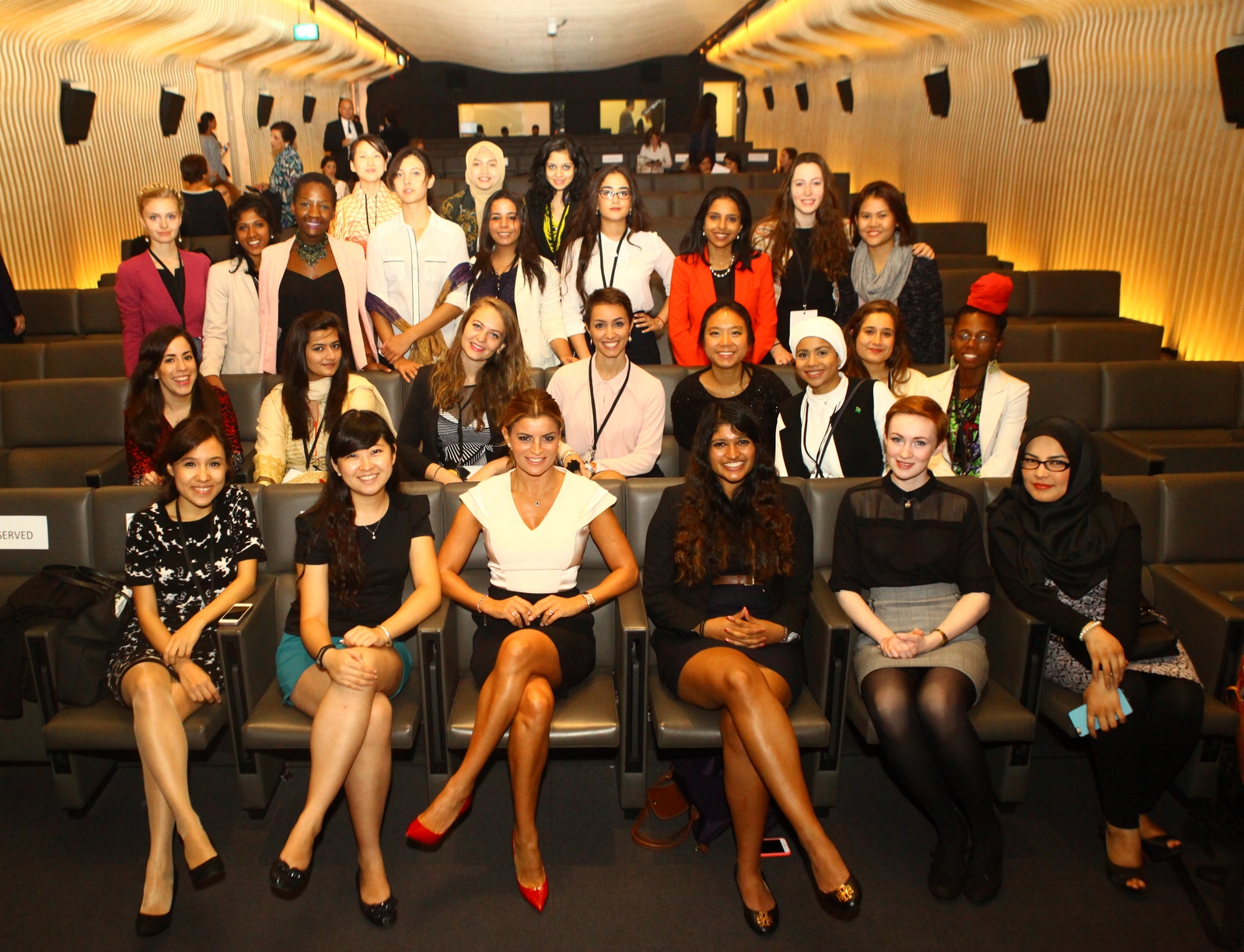 What we've learned
Despite our efforts to engage more private sector partners in the high tech arena we were not able to confirm a partner. As we approach China we will place a heavier emphasis on this as technology is a game change for girls and women and key to development.
Next steps
G(irls)20 Summit is an on going platform. We will begin our planning for China in November and hope to have support in terms of dissemination of the opportunity for girls to apply and in terms of donations to keep our efforts to increase female labour force participation and cultivate a new generation of female leaders.
Budget
All funds raised have been utilized for programming, convening, delegate mentorships and summit expenses.
Further reading
G(irls)20 has received amazing coverage in the news. We catalogue everything in the news section of our website www.girls20.org/new
90 Day Report
Progress on the International Stage! G(irls)20 Delegates make an impression on G20 Leaders
November 18, 2014
Progress
We did it! For the first time, G20 Leaders have made a commitment to increasing female labour force participation! Five years, five summits, 5 cohorts of girls from around the world now have the following skills:
communications and media training
business planning
leadership assessment tools
audited digital footprint analysis - advocacy training
We also created a global network of peers, and found coaches, mentors, and sponsors to assist delegates in launching their own social profit ventures.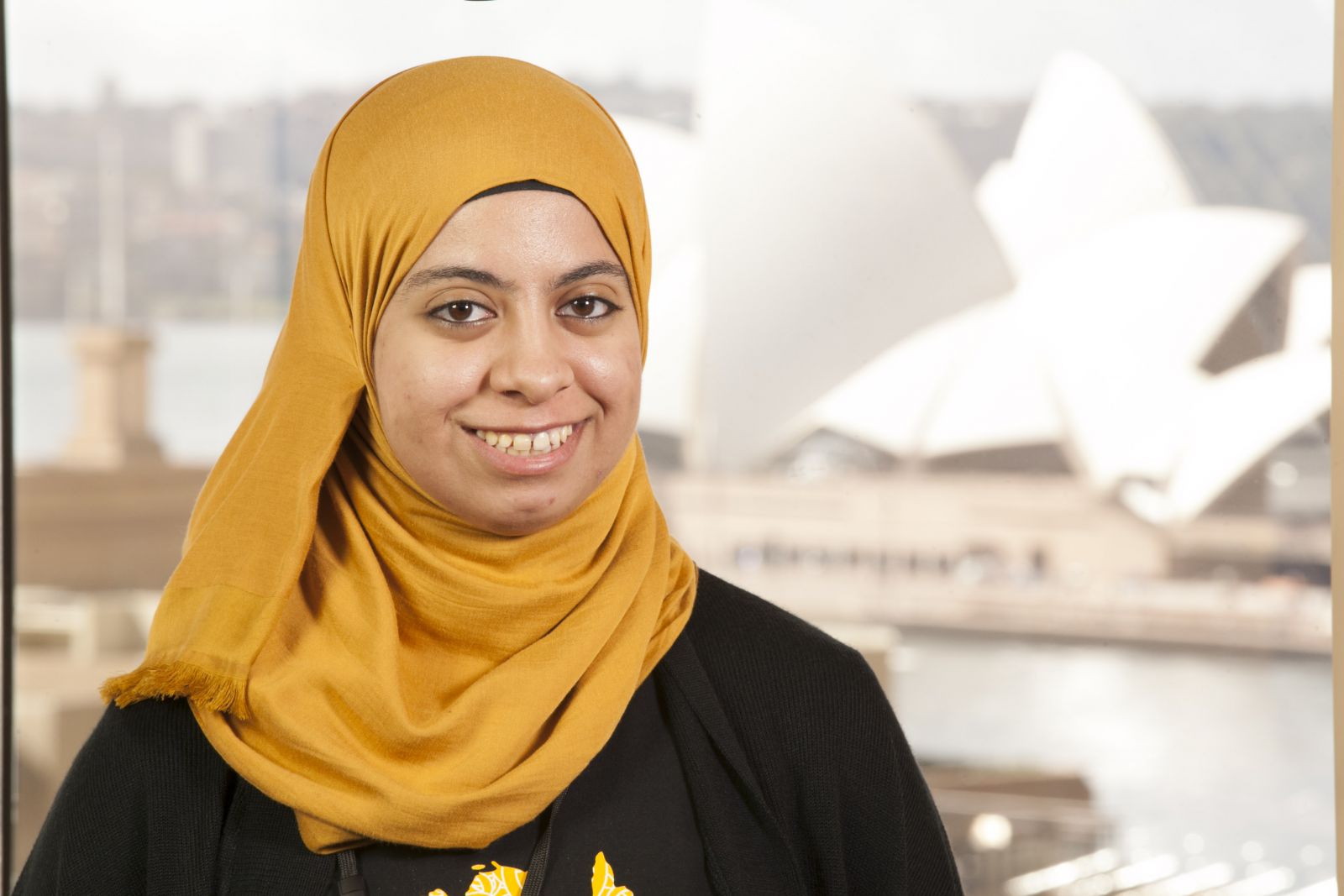 Risks and challenges
This year our biggest challenge was to get our delegate from Afghanistan to Australia. We did not succeed - she was denied a visa because Afghanistan officials did not feel that she would return. Despite our many appeals she was not able to attend in person. To ensure she was included we utilized technology and had her Skype into join the other 23 delegates and we ensured that her voice was heard in the final video presented to the G20 Sherpa. This is proof that much more needs to be done on things that we take for granted like mobility. We will try again next year and we will again ask for an audience with the Afghani officials to have them understand that these girls want to learn and return to invest in their own country.
Get personal
"G(irls) 20 taught me more that conventional university has about how the real world works, with all its problems and opportunities. I do not have the words to describe the way it changed my mindset and my personal priorities. I can only wish that more people had the chance to experience such a transforming experience," - Charlie representing China, G(irls)20 2014, Australia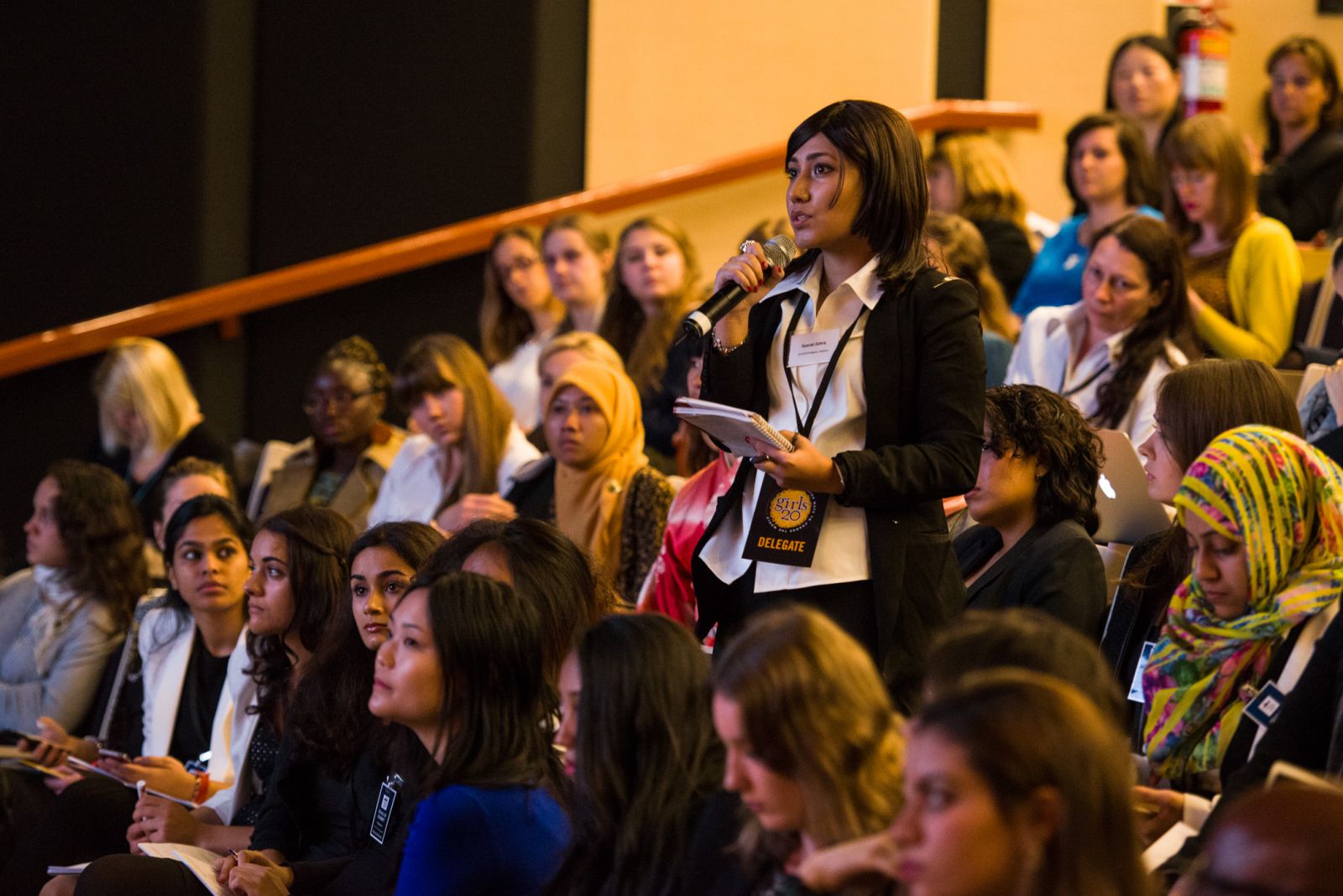 Next steps
We will work with each delegate to help her launch her own social profit venture, we will launch Bootcamp for Brains for 15-17 year old girls and we will start to track progress by the G20 toward female labour force participation. Next stop - Turkey 2015!
Budget
Line Items

Original budget

Amount spent so far

Convening costs of the 24 delegates

Matching 107 delegates with global coaches

$5,000

$2,000

$5,000

$2,000
Further reading
We get a great deal of media coverage. Please visit www.girls20.org/news/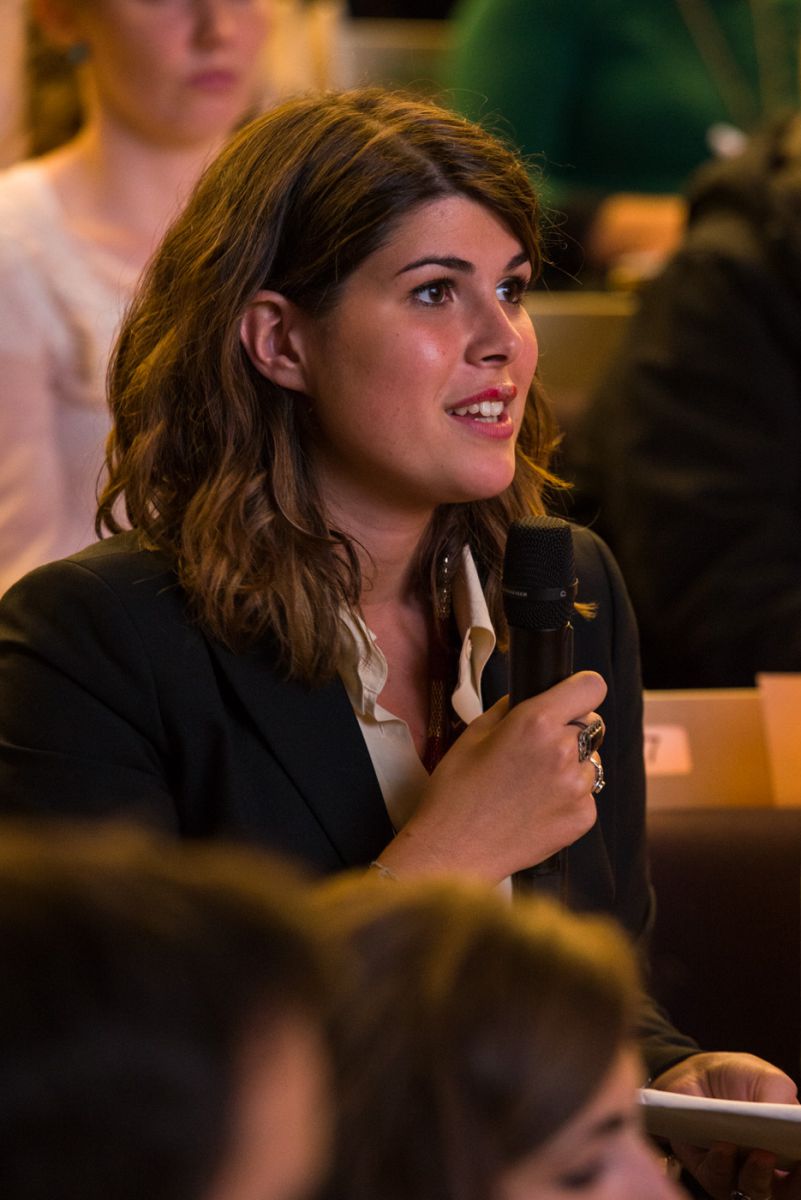 G(irls)20 is about galvanizing the world's greatest resource – girls and women – and cultivating a new generation of leaders.
Why we care: Closing the gap between employment of men and women would have huge implications for the global economy. Better financial outcomes for women result in stronger economies, healthier populations, and safer communities.
How we're solving this: By investing in digital, financial, leadership, and communication capabilities of girls so they can maximize their future employment opportunities.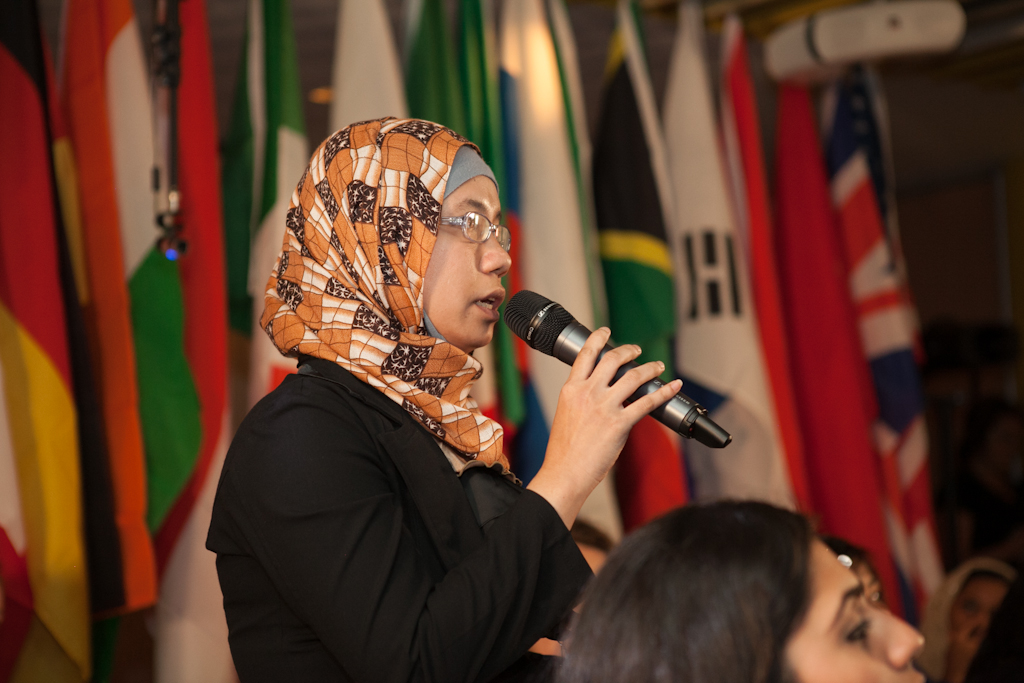 With your support, we'll bring 24 delegates to the G(irls)20 Summit 2014 in Australia and cover a portion of their flight costs, accommodation, and meals. We'll also match 107 delegates with global coaches. In addition, we'll establish a Speakers Bureau for girls around the world. Through the Speakers Bureau, a cohort of girls that have already been trained through G(irls)20 will become spokespersons for girls in their own communities by speaking about their expertise at public engagements.
Through G(irls)20, we offer skills development workshops to establish and enhance financial literacy, digital capabilities, communication and media training, negotiation and advocacy training, deductive reasoning, and leadership assessment. The annual global summit brings one girl from each G20 country as well as the African and European Unions, Afghanistan, Pakistan, and the Middle East and North Africa.
The fifth annual G(irls)20 Summit will be held from August 20 to 28 in Sydney, Australia (two months in advance of the G20 Leaders Meeting). While the Summit takes place in Australia, the training, initiatives, and coaching all take place for girls in their home country.

This year for the first time, in the run-up to the G(irls) 20 Summit and G20 meeting of world leaders in Australia, G(irls)20 is launching a high profile global campaign entitled "Fathers Empowering Daughters". It is digital and simple and will feature government leaders, celebrities, sports icons, media personalities, and everyday fathers and daughters from around the world. Our purpose with launching this campaign before the summit is to showcase during the event how fathers can be a powerful force in the lives of daughters and how engaging men in a tangible and meaningful way advances the empowerment of girls and women.
Following the Summit, we'll offer entrepreneurial training and the establishment of girl-led community based initiatives. To learn about the delegate-led initiative already in place click here. In addition, the global coaching program matches girls from around the world with senior level women in a variety of fields to explore academic and professional opportunities.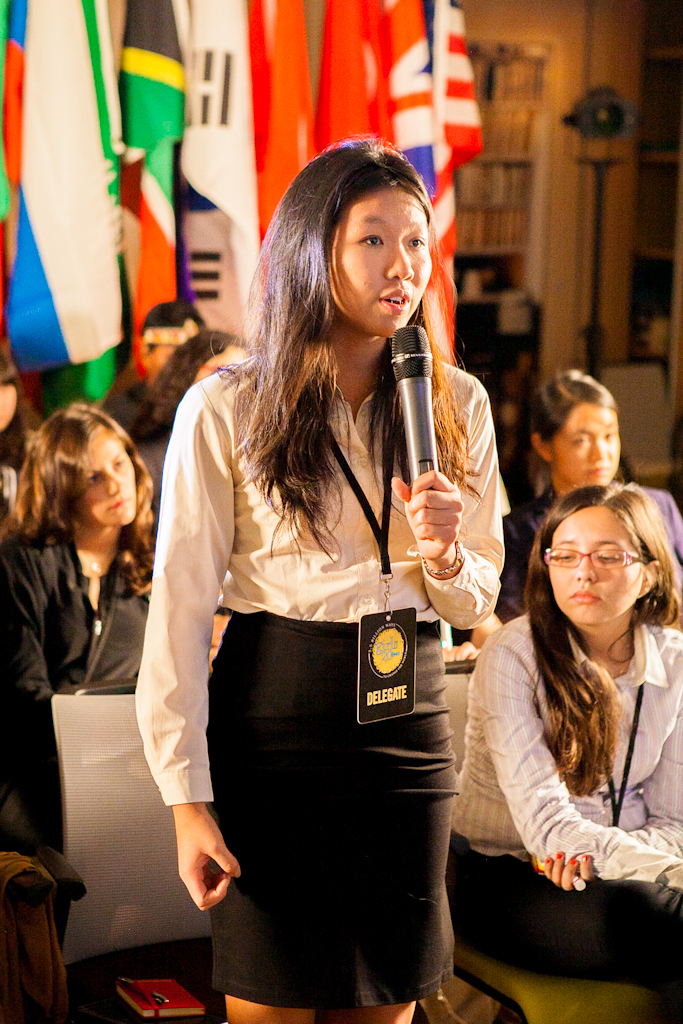 We face the challenge of people asking why our campaign focuses on fathers not mothers. We believe that it's important to include men in the empowerment and advancement of girls and women, and this is an innovative and meaningful opportunity to do so. Also, we're careful about how to involve men in the process of empowering women without promoting a culture of patriarchy. Being inclusive means involving men and boys. In addition, we've reduced anticipated risks and challenges related to the G(irls)20 Summit by making sure that delegates are chaperoned, have access to senior staff at all times, and have adequate insurance coverage.
Our goals are ambitions but achievable and we have already made progress. Read more about the work of our delegates check out the recent article in Women of Influence.
To see how we are influencing G20 Leaders, click here!