1 year impact report
"In Kenya, girls are seen as weak and treated less than human…Education is the key to success. Without WISER, I would have been stranded….Girls need to be educated so they can help build community. One girl can change a community." - Lavender
Impact for girls & women
There are 120 girls enrolled at WISER
Estimated girls & women affected
120
Broader impact
All members of the community have access to the water purification system and know a student in the WISER Bridge or WISER school program
Estimated community members affected
5000
Keep Girls In School And Out Of Marriage In Kenya
WISER socially empowers underprivileged girls, particularly those orphaned by AIDS, through improvements in education and health. WISER keeps girls in school, from primary to university, reducing child marriage, pregnancy, and HIV risk. We reduce gender-based violence in school, build self-esteem, and produce academic high achievers. This project will provide education, food, housing, clothing, emotional support, technology access, entrepreneurship training, and all healthcare for 20 girls.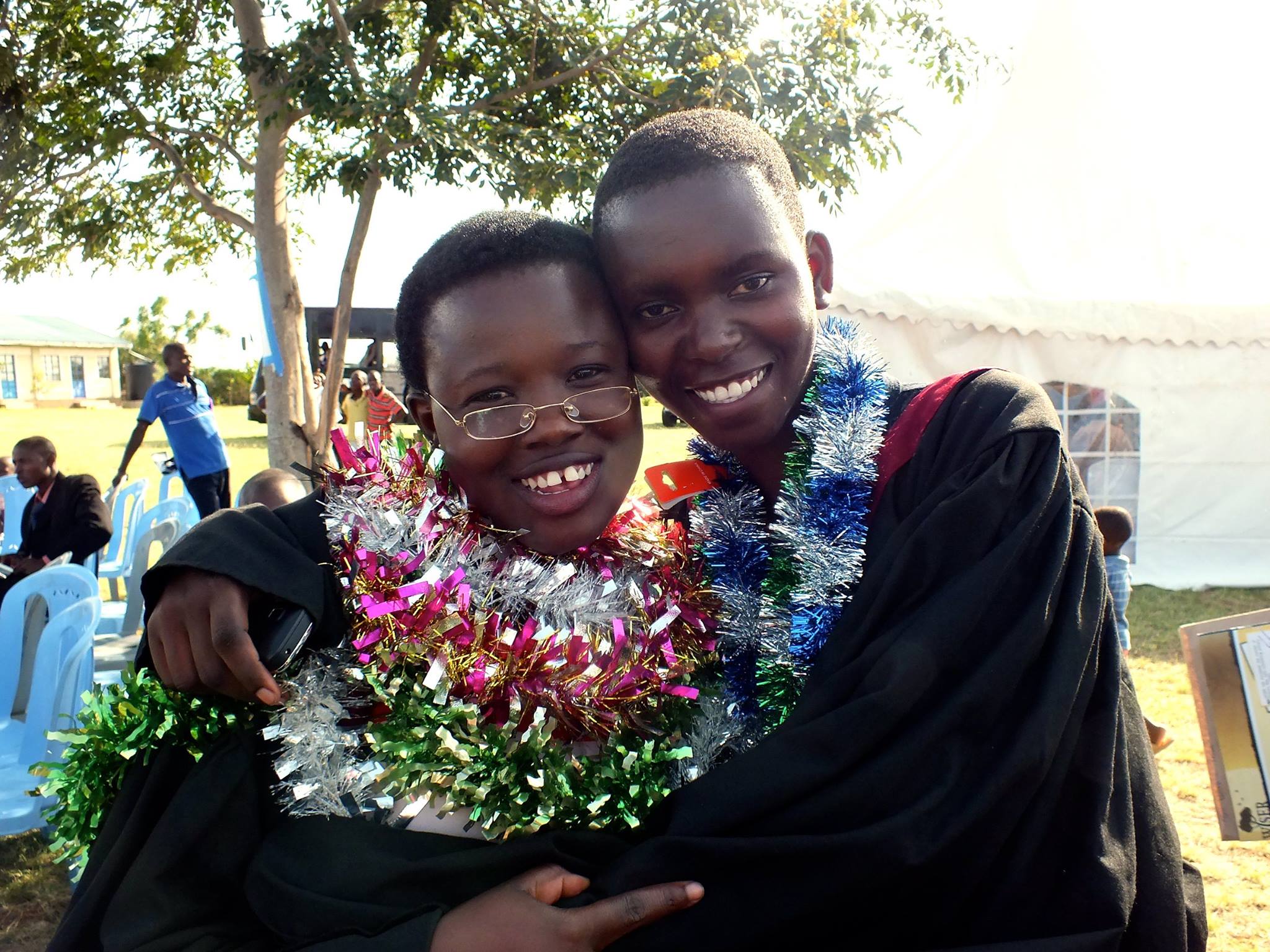 Get personal
"In Kenya, girls are seen as weak and treated less than human…Education is the key to success. Without WISER, I would have been stranded….Girls need to be educated so they can help build community. One girl can change a community." - Lavender Paulette: "now that I am at WISER, I am not worried about any problems like [meeting] basic needs. I will persevere to complete my education until the end. I want to learn and go to the next level to prove to girls in my village that they can make it."
Risks and challenges
In Kenya, girls often drop out of primary school due to low performance. Girls often don't complete secondary school due to early pregnancy, arranged marriages, and physical and psychological abuse. Girls who do complete secondary school often do so with low grades and cannot go to college. Many girls are involved in transactional sex to stay in school, elevating their HIV risk. The community lacks clean water and suffers from typhoid. Girls need a safe and healthy environment to succeed.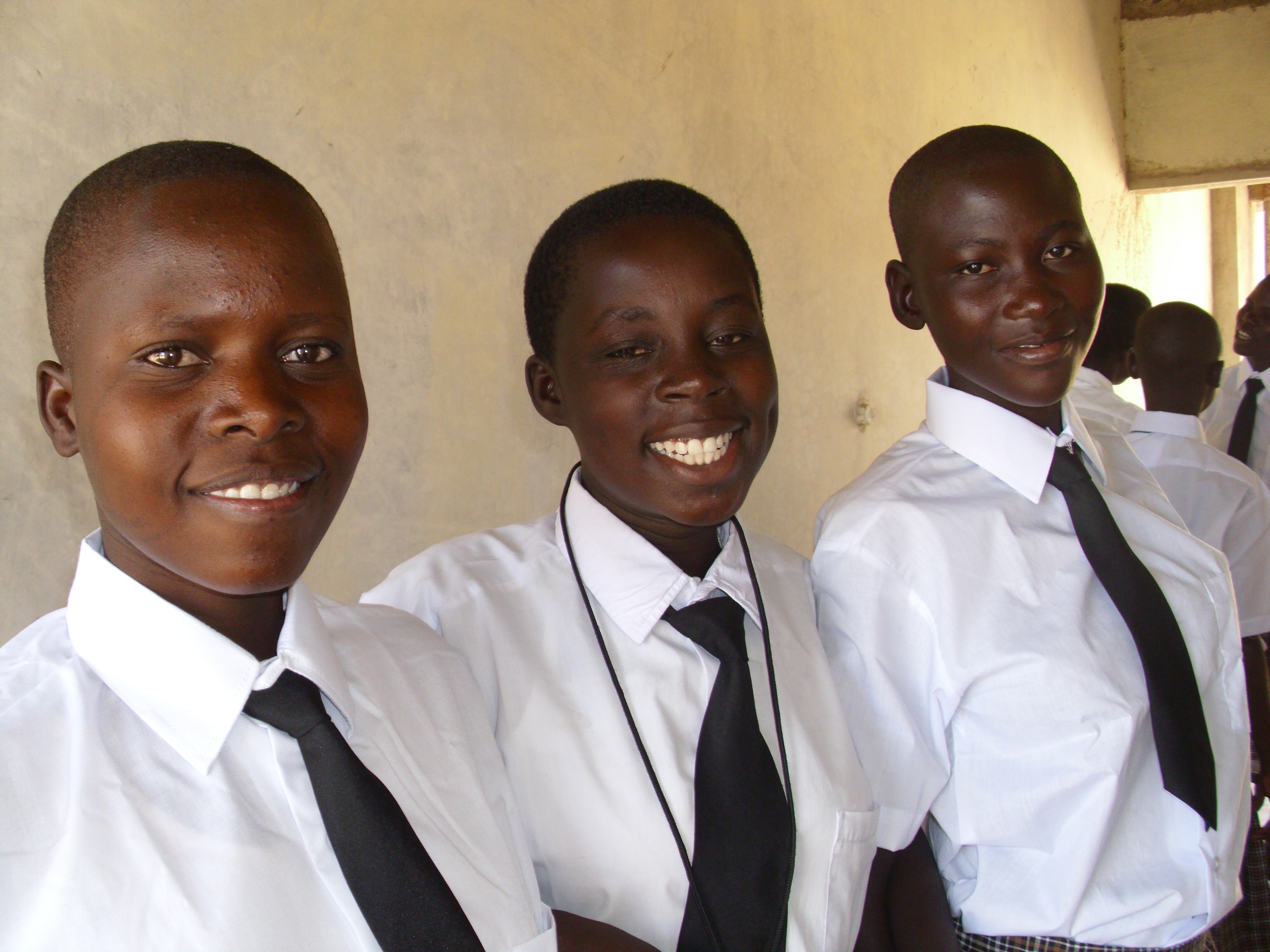 What we've learned
WISER provides education, psychosocial support, healthcare, and clean water. We provide after school support to primary school girls to increase academic success and self-esteem. WISER provides a free boarding school to needy secondary school girls, one third of whom are orphans. We teach sustainable agriculture via our school garden. We provide clean water to 5,000 people in the community. WISER girls become academic stars, avoiding child pregnancy and causing their parents to delay marriages.
Next steps
WISER educates 120 secondary school and 200 primary school girls a year. By keeping girls in school we have reduced child pregnancy, marriage, and HIV risk. As educated women WISER alumni will have healthier children and better reproductive health. WISER girls excel in the sciences, changing the perception of what a girl can do. WISER girls are community leaders, and are currently building sustainable light sources for local health clinics. WISER girls become change makers. We hope to expand the school over the next few years to accept more girls.
Budget
As expenditure was calculated based on the school year, different terms yield different projected spending. The WISERBridge Director has ensured that the program is on track for all individual line items totaling $21,900.
More information
https://globalhealth.duke.edu/media/news/wiser-school-opens-muhuru-bay-kenya http://www.standardmedia.co.ke/thecounties/article/2000139785/new-dawn-for-girls-in-muhuru-bay-away-from-sex-for-school-fees
90 Day Report
Improving educational standards in local primary schools
October 17, 2014
Progress
WISER Bridge continues to serve over 600 classes and 80 primary school teachers. Your support has helped the program administer its latest independent examination, as well as facilitate the following motivational and capacity building activities:
Mathematics Seminar - We held a Mathematics Seminar in the beginning of Term 3 with facilitators from Sori District who shared how they improved their performance. Teachers from each of our WISERBridge schools attended and were very positive about it. The facilitators shared techniques for teaching the topics that are most difficult for pupils.
Awards Ceremony - We held our 2nd annual WISER Bridge Awards Ceremony. The Awards Ceremony has become an important part of our programme – and, it's particularly well-timed to recognize the achievements we have made so far and to set our goals higher for the upcoming Kenya Certificate for Primary Education. Local primary schools lack incentives for teachers and students, so this recognition is highly valued by the community.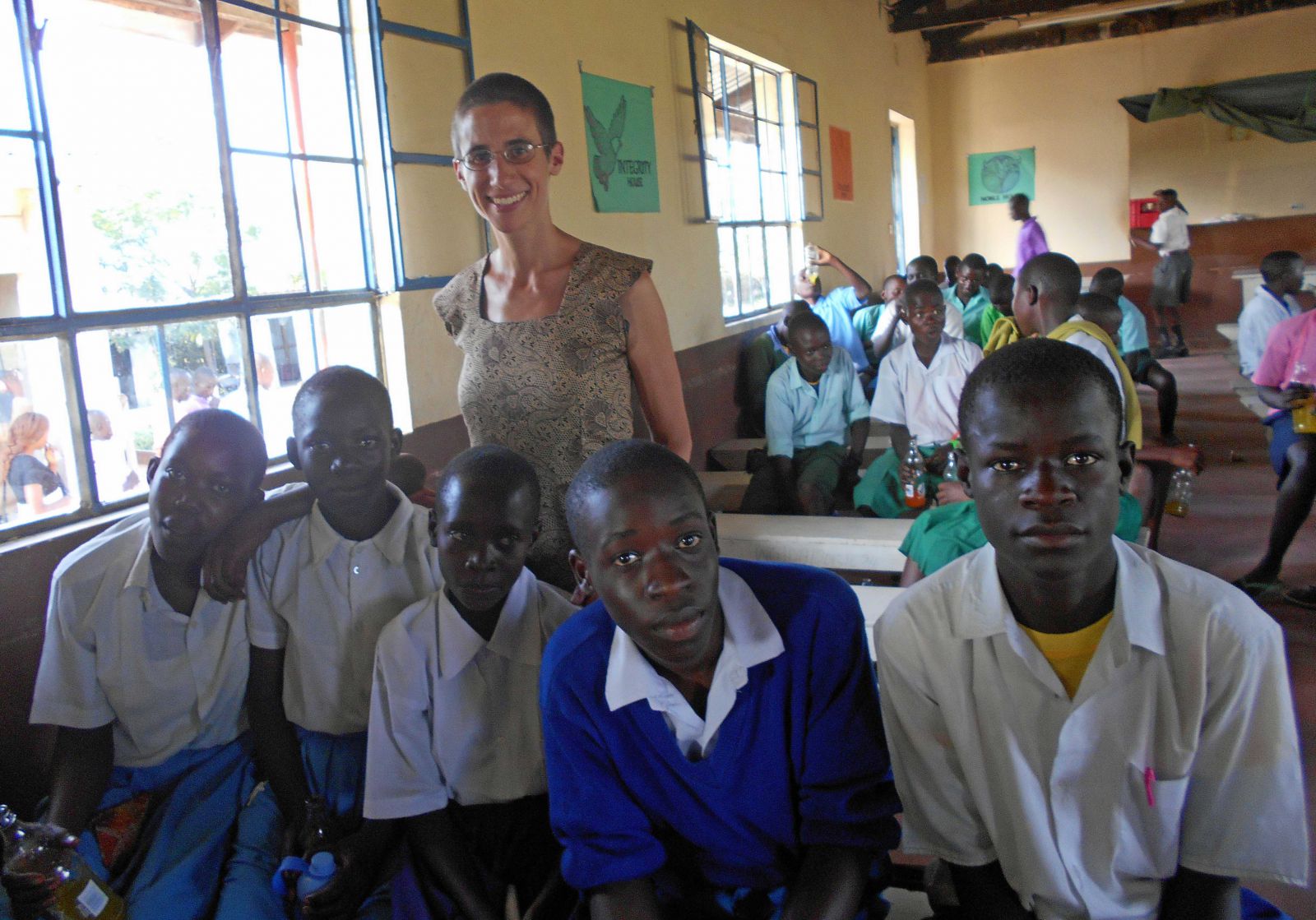 Risks and challenges
Muhuru Bay has been experiencing severe difficulties with power outages. This makes it very difficult for the WISERBridge Director and Panel to ensure the smooth implementation of exam schedules and the release and analysis of results. While working in rural Kenya requires patience and flexibility, we are pleased that all expected activities still managed to take place within the shortest possible time period.
Teacher and pupil attendance for the first two weeks of term tends to be slow, as many people return from traveling during the holiday. This gives less time to review for upcoming exams, but the WISERBridge Director is working closely with teachers to ensure that any missed lessons are being compensated.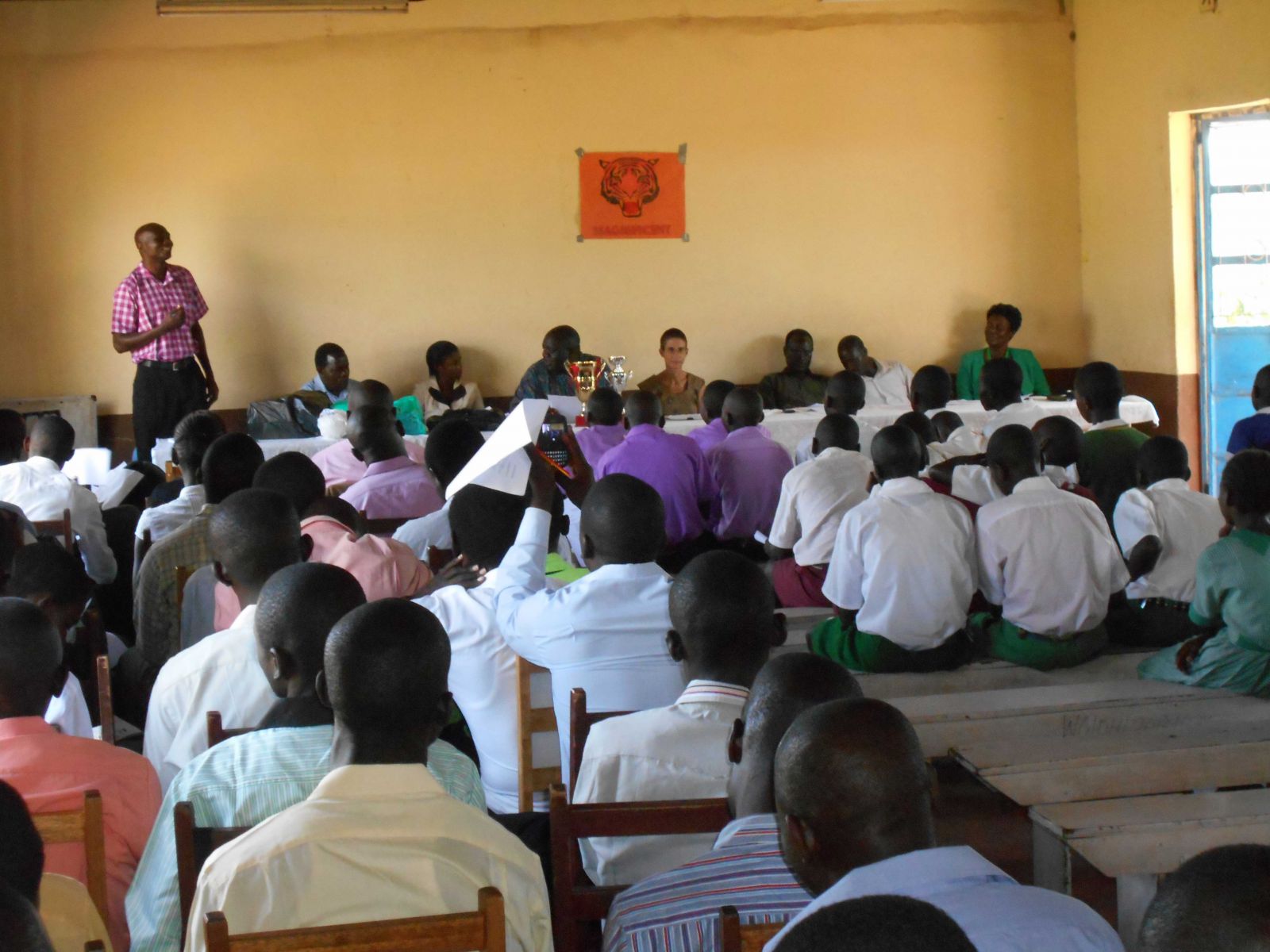 Get personal
We have seen a significant increase in the overall mean in scores for the 16 schools that we work with, from 238.98 in Term 1 to 260.89 in Term 2. As Jackson, one of the top Science teachers in Muhuru Bay explains, "WISER is doing a good job. Before, most of our girls were not performing well, but now there has been a great improvement. Almost all of the girls want to make it to WISER, so now they are competing and more are staying in school. They have hope!"
Next steps
WISERBridge students and teachers will be busy over the next few weeks preparing for their national exams. We will also begin to plan for our next set of WISERBridge examinations, which serve as an important and reliable benchmark of student progress. WISERBridge will organize another seminar for Term 1 on topics to be decided by the weak areas on the next exam results.
Budget
As expenditure was calculated based on the school year, different terms yield different projected spending. The WISERBridge Director has ensured that the program is on track for all individual line items.
Line Items

Original budget

Amount spent so far

Exam Proofreading

Exam Supervision

Exam Marking

Seminar

Teacher Pay

Exam Printing

WISERBridge Director Salary

Awards Ceremony

Head Teachers' Incentives

Community Panel Meetings

Transport for Monitoring lessons

$675

$1,790

$1,290

$1,350

$4,950

$850

$6,000

$750

$435

$475

$2,920

$65

$600

$430

$340

$1,830

$280

$1,880

$410

$110

$125

$735
More information
WISER is very grateful for your support! WISERBridge is a vital lifeline for students in Muhuru Bay and has enabled us to improve the overall performance of all 16 schools in the district. Local teachers and students feel a greater sense of ownership and involvement of the program thanks to the activities that Catapult funding has been able to provide.
Further reading
Recent article about WISER's overall approach to ending gender-based violence and giving girls the space to dream: http://voicesofafrica.co.za/kenya-putting-end-transactional-sex-letting-girls-girls/
Only 5% of girls reach secondary school in Muhuru due to pregnancy, HIV orphanage, and early marriage. Few receive the support necessary for success.
Why we care: 10% of teen girls in Muhuru have HIV. Education drops girls' risk of acquisition by 50% and improves child survival. Educated girls change communities.
How we're solving it: WISER is a community development organization focused on the social empowerment of underprivileged girls through education.
In 2006, prior to the creation of WISER, only 5% of girls transitioned from primary to secondary school. An assessment of teen sexual and economic behaviors was completed in 2009. In a community with 38% HIV prevalence, half of all 12 year olds reported having sex for money to get basic supplies, including sanitary pads, to stay in school. Most girls dropped out of primary school due to unexpected pregnancy, the death of a parent, or arranged marriage. Those girls that completed primary school earned poor grades and rarely entered secondary school. The continual pattern of underachievement reinforces the widespread belief that girls are a commodity to be traded, rather than educated, for a small herd of cattle.
WISER is the solution. By training teachers, providing mentoring and rigorously monitoring academic progress, primary students now succeed academically. WISER has doubled the number of girls finishing primary school. WISER works with 14 schools comprised of 700 students to provide educational support for girls. We train Kenyan teachers to be both better educators and champions of girls' personal and academic potential. We change the system.
We provide sanitary pads for all girls so no girl is forced to choose between missing school due to menstruation or finding a "sugar daddy" for support. Community events highlight girls' achievements and the top girls receive full scholarships to secondary school.
Mentoring, improved education, and enhanced social support has increased the number of girls in Muhuru Bay who qualify for secondary school by over 300%. Now these girls are celebrated by the community and are changing how a girl is valued.
Funding from this project will help WISER in many ways:
· $3,800 will provide education materials for 700 students
· $6,600 will allow us to pay and train teachers at all 14 schools to be supportive of girls while also improving classroom instruction.
· $3,200 will host 4 academic competitions among the 700 students at 14 primary schools
· $6,000 will fund the salary of the WISER Bridge Director; the director provides rigorous assessment of learning and increases accountability for teacher performance and behavior.
· $2,300 will allow us to hold frequent community ceremonies to honor top performers , publicize their academic success, and engage the community in supporting girls.
WISER produces successful girls, changing how girls are valued. Girls across Muhuru now know they are worth more than two cows; their demands for education and a brighter future are increasingly met by receptive parents, teachers, and community members. WISER's continued presence in the community enhances the prestige and opportunities attainable by girls around the area. With your help, WISER will help girls meet their potential, curb the cycle of early marriage, teenage pregnancy, and HIV. Join us..