1 year impact report
We created a space for teachers to highlight the needs of their students and develop the skills to address them.
Impact for girls & women
Girls who received trainings. Among this number are young girls who contacted the organisation via phone, email and in person to receive advice, legal and/or psychological counseling
Estimated girls & women affected
5000
Broader impact
Number of youths who were given leaflets containing information developed by teachers. Also the population of young girls in the areas where the project took place.
Estimated community members affected
30000
Creating space for gender equality and sexual reproductive rights education
Thanks to your generosity and funding from Catapult and Global Fund for Women we were able to conduct training to young girls. Our training program raised awareness on discrimination and violence based on gender and sexual identity and orientation. We created training materials for teachers to include discussions of violence in their lesson plans; we created a space for teachers to highlight the needs of their students and develop the skills to address them. Since social taboos prevented some teachers from presenting the topic to their classes, we passed out leaflets about our organization to expose the students to our resources. As students began contacting our organization, we realized they needed psychological and legal services regarding sexual assault and rape. The already close relationships with teachers enabled us to reach out to young girls who needed the self-confidence and knowledge of available resources. Our program gave young girls the resources to dismantle self-perceptions as limited and claim autonomy over their bodies.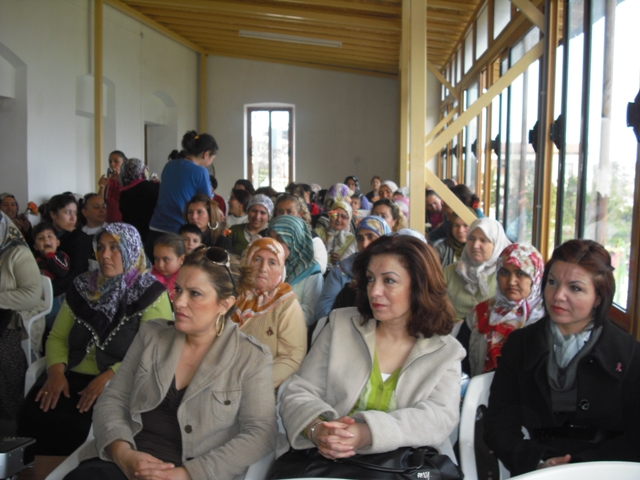 Get personal
Due to societal taboos, the topic had mixed reactions, one teacher noticed that "there were giggles and laughter" but by the end of the class students were debating the issue. She observed the need for such hard conversations, "Students confuse birth control with protection." Another teacher realized "it was not too late to provide the necessary support to help" a former student out of a bad situation. She commented that there were thousands of girls who needed these conversations.
Risks and challenges
We were unable to ensure all teachers could employ their training in their schools because some parents and teachers complained about the topic. Many schools wouldn't let teachers attend trainings during school hours so we had to make alternative arrangements. Many teachers couldn't use class time to teach the prepared materials and some weren't as cooperative as others. After passing out the leaflets, we received offensive phone calls. Some community members believed that by addressing sexual health and birth control, we encouraged young people to participate in blasphemous behavior.
What we've learned
We learned that researching before conducting activities is important. We must consider the cultural norms of the community when producing educational materials and informational leaflets. If we were to do the project again, we'd produce two leaflets, one for the rural community and one for the urban communities. We also feel we tried to address too many major issues simultaneously. We realized that sexual health and birth control should have been a separate topic.
Next steps
The experience with this project outlined the need for more projects on each of the topics. We were concerned that even though sexual violence wasn't the emphasis, four girls in a very small community with minimal encouragement reached out to the organization, which reveals sexual violence as a huge issue in the community. The police discouraged one of the girls from taking the matter to court.
Budget
$2,500 more was spent to print 30,000 flyers.
Line Items

Projected budget

Amount spent so far

Awareness flyers & posters

Staff coordination

Teacher trainings

Administration

Total

$5,000

$3,000

$6,000

$2,000

$16,000

$7,500

$3,000

$7,000

$2,000

$19,500
90 Day Report
Action planning and collaborating to train teachers on gender equality
posted Oct 30, 2013 by Rati Bishnoi
Progress
We initiated the project by coming together as the project team (psychologist, Phd Social Scientist in Political Studies, a lawyer, Gynecologist, and Pathologist), and revising the project and formulating an action plan to implement the project. According to the action plan the implementation of our project would be in public schools as this would maintain a wider access. In order to work with public schools it was essential to establish cooperation with the Ministry of Education. The Ministry of Education was visited and a meeting took place both with the coordinator of the MoE and the head of the commission of gender equality of the union of middle school education. The KAYAD project team and these two key members agreed that 20 high schools and 20 middle schools will be attended introducing the project and the concept of gender equality, a comprehensive training program will be provided to 100 teachers from both rural and urban areas and extended to education councilors and school psychologists.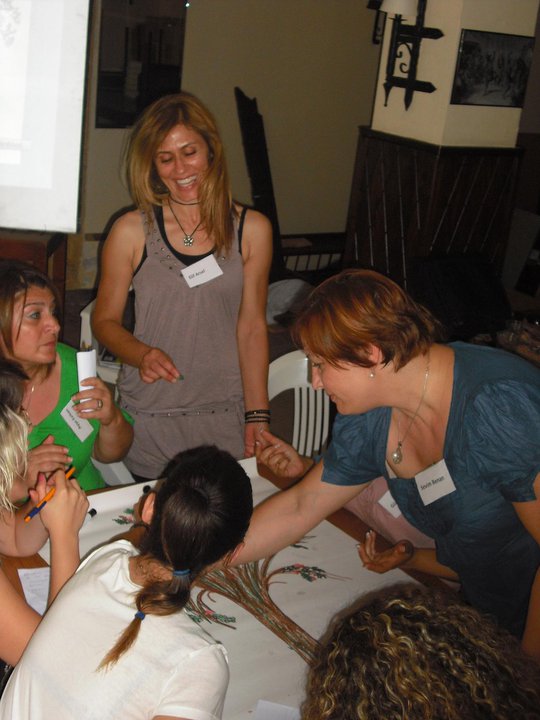 Risks and challenges
In order to form a relationship with the Ministry of Education, KAYAD had to wait until after elections and appointments. The formation of the government took more time than anticipated. Ideally the necessary relationships and agreements would have been established in September. The late formation of the government meant the late allocation of staff to their posts in the Ministry of education which slowed down the initiation of the project.
Up Close
The lawyer of the project team stated : "This project truly excites me, women and young girls do not seem to be aware of their rights which leads to great violations on a daily basis that are left unaccounted for. This project will be a step towards securing justice in our community".
Next steps
The project team is now waiting for the Ministry of Education to submit a timetable that is appropriate for each school. One the project team has obtained this timetable they will begin to enter schools and provide the one hour introduction presentations.
Budget
During this reporting period, only staff costs have occurred for the time they have spent both during the meetings, the organization of the meetings and establishing necessary contacts.
Equip teachers in Northern Cyprus with the skills to support teenage girls to stand up against discrimination and violence.
Why we care: Girls and young women in northern Cyprus experience discrimination and violence based on their gender and sexual orientation.
How we're solving this: Training high school teachers to be advocates for girls and support them to overcome discrimination and violence.
In northern Cyprus girls and women are vulnerable to discrimination, physical abuse, and exploitation. Their struggles are often unseen as the social and legal system and patriarchal beliefs do not recognize gender-based violence as a crime. Violence against women has profound implications on girls and young women. There are often severe and lasting health consequences such as sexually transmitted infections and posttraumatic stress disorder (PTSD) . The social and psychological trauma of gender-based violence affect survivors, families, and entire communities.
KAYAD is developing a teacher training program for high school educators in urban and rural areas, giving teachers the skills and resources they need to empower teenage girls to stand up against discrimination and violence. KAYAD will train 100 teachers through four programs in different communities. The participants will learn how to train other teachers on organizing discussions in the classroom on sexual identity, sexual orientation, sexual and reproductive rights, and reproductive health. Teachers will also be equipped to adequately handle problems that students face around these topics. Lastly, teachers will develop advocacy campaigns to raise awareness in schools and distribute informational materials on sexual and reproductive health rights.
With hundreds of teachers advocating for girls and women's rights in schools, over 30,000 girls will be reached. This strategy to empower younger generations of girls will reduce a culture of impunity that perpetuates violence. Together women and girls in northern Cyprus will be part of the solution to make all forms of violence and discrimination a thing of the past.