90 Day Report
Kakenya Center for Excellence girls - strong, healthy and empowered to learn!
September 10, 2014
Progress
This is the final update, there is no one-year progress report.
The school term has been filled with dynamic learning experiences for our sixth grade class! Thank you for your support!
During a recent holiday break, our sixth and seventh graders gathered with 60 girls from neighboring schools on our campus for a week-long health and leadership training program. We partnered with skilled trainers to lead interactive sessions on topics such as self-esteem, female genital mutilation, early marriage, sexuality, public speaking, and self-defense. We encouraged girls to leave their comfort zone of friends from their own school and to make new friends, creating relationships that we hope will continue long after the training ends.
Many of our sixth graders are actively involved with our volleyball and soccer teams. These teams compete against 42 other schools throughout the district. Our girls are learning important life skills on the field. Through athletics, they are building self-confidence and learning the rewards of perseverance, good sportsmanship, discipline, and teamwork.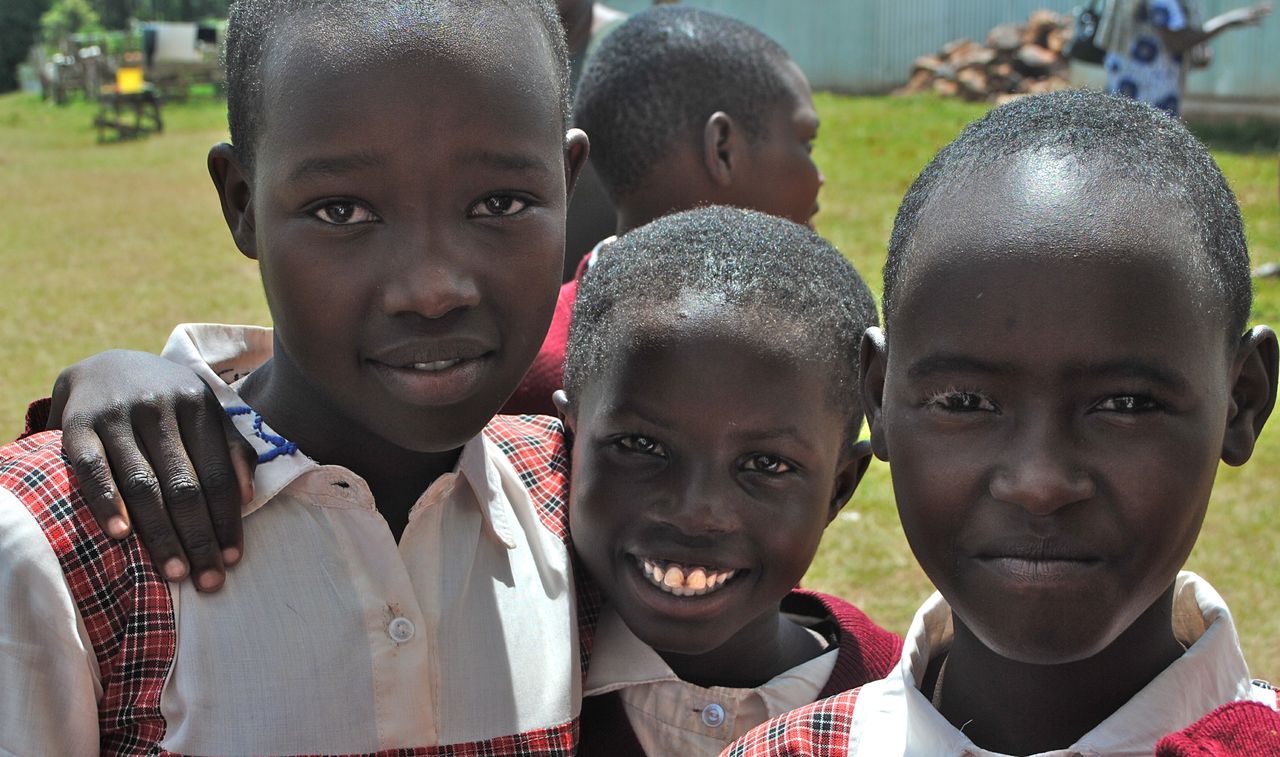 Risks and challenges
We are pleased that the school year has gone smoothly to date, and 100% of our girls have avoided female genital mutilation with a signed contract from their parents. Although female genital mutilation is against the law in Kenya, there is still significant risk that many girls in the Maasai community will be victims of it, as well as early marriage. We have a high demand for admittance to our school, as well as participation in our health and leadership trainings. We have expanded our health and leadership trainings to reach more girls in the community.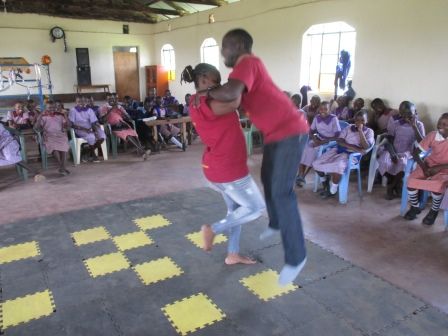 Get personal
We asked Kakenya girls what has changed since coming to our school. Here is what two had to say:
"We play, we eat good food, we go to study hours, and the teachers teach us."
"I like being at this school because it is a boarding school. It is better because we can read at night."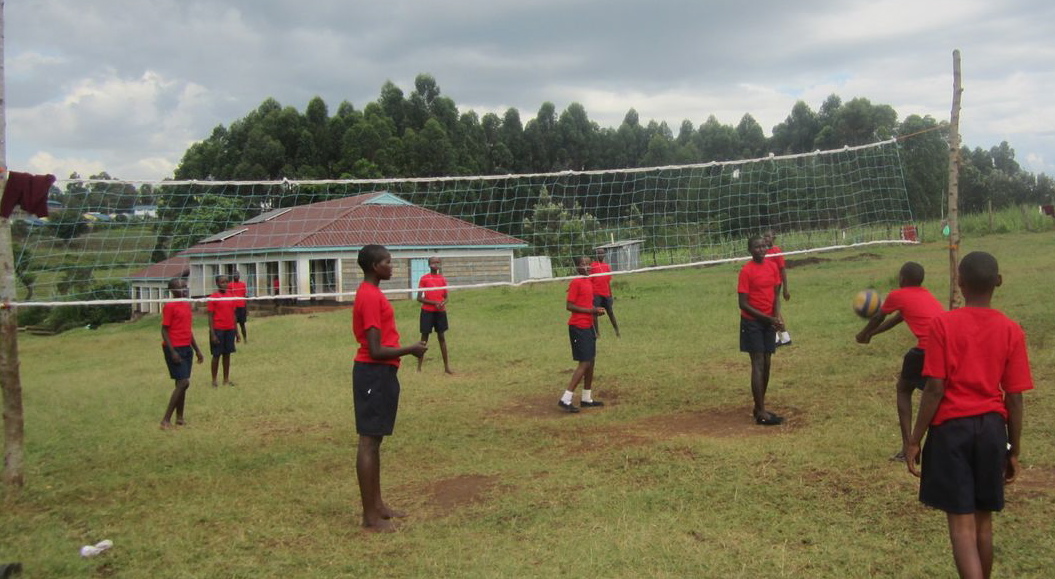 Next steps
The academic year in Kenya begins in January. The funds from this project began mid-year and will cover the cost of new uniforms and school supplies in January when these girls are new seventh graders. As with all grades, these students will participate in after-school clubs and a class field trip.
Budget
Kakenya Center for Excellence follows the academic school year in Kenya which begins in January. Over the past 90 days, we have spent a portion of the funds on food, personal items, and a teacher's salary. Uniforms, books and school supplies are all purchased at the beginning of the school year, and we plan to use the money budgeted for those items in January.
Line Items

Original budget

Amount spent so far

36 uniforms

Food for 36 students for the year

Annual teacher's salary

Books and supplies for 36 girls

Personal care items

$1,392.00

$2,400.00

$1,440.00

$1,320.00

$360.00

$00.00

$600.00

$ 360.00

$ 00.00

$ 90.00
Further reading
Kakenya's TED talk tells her journey of starting the school. It is quite powerful and gives an in- depth look into the issues that girls face in securing an education in rural Kenya.
Maasai girls face many challenges because of cultural traditions such as female genital mutilation and forced early marriage, which prevent girls from continuing education.
Why we care: The Maasai community has the highest rate of child marriage in Kenya, with 90% of young girls undergoing female genital mutilation, getting married and dropping out of school.
How we are solving this: Changing the paradigm for girls' education and learning in rural Kenya.
Kakenya Center for Excellence is the only primary boarding school for girls in Enoosaen, Kenya, with 155 students enrolled in grades 4 to 8. The school serves the area's most vulnerable and underprivileged girls and focuses on academic excellence, health education, female empowerment, leadership and community development. Through education, Kakenya Center for Excellence is providing girls with the tools they need to become agents of change and to break the destructive cycle of cultural practices, such as female genital cutting and forced early marriage.
Unlike the overcrowded neighboring schools, Kakenya Center for Excellence provides child-centered learning through small classes under the guidance of trained teachers. The classrooms and dormitory are in a secure environment, creating a safe haven for the girls to thrive, grow and pursue their dreams. Kakenya Center for Excellence provides all students the necessities needed to attend school—school fees, uniforms, school supplies, textbooks and three nutritious meals a day.
This project will help pay for the 36 girls in our fifth grade class to attend Kakenya Center for Excellence next year. The funds for this project will help purchase uniforms, food for one year, books and supplies, and personal care items for 36 students. In addition, it will cover the salary of one teacher at the school. These fifth graders have created a strong bond with one another in their two years at the Kakenya Center for Excellence and their cohesiveness and sense of community has had a palpable and contagious effect on our student body.
"My favorite thing here is learning. My favorite subject is science because we get to do a lot of experiments here. This school is better than other schools because the teachers actually teach and the students are better because they help each other." -- Helen, Kakenya Center for Excellence, Grade 5
Helen's description of KCE exemplifies how access to quality education helps students build the confidence they need to succeed. By remaining in school, we know that our students will marry later and have fewer children. Their children will be healthier and better educated than the previous generation. They will not circumcise their daughters.
Educating girls is the single most effective way to reduce poverty, improve health and bring development to communities worldwide.