One Year Impact Report
Throughout this past year, we provided life-altering education to 30 girls.
Impact For Girls & Women
This project helped fund 30 girls at the Kakenya Center for Excellence (KCE).
Estimated girls & women affected
30
Broader Impact
There are 170 girls currently enrolled at the Kakenya Center for Excellence (KCE), and we had 120 additional girls participate in our leadership trainings.
Estimated community members affected
290
KCE Girls: Vibrant, engaged, and ready to lead!
One year ago you chose to help keep Maasai girls in school at the Kakenya Center for Excellence (KCE). We are proud to report that our girls are succeeding! The Kakenya Center for Excellence remains a place where girls are welcomed, nurtured, and challenged. The arrival of 34 new fourth graders in January brought our total enrollment to 170 girls, our largest student body to date! All students received full uniforms, including leather shoes, socks, a skirt, two blouses, a sweater, a tie, athletic shorts, and t-shirt. These were often the first brand new clothes the girls have ever owned. All students also received their own textbooks in six subject areas: Math, Science, Social Studies, English, Kiswahili, and Religion. While it may seem like a small gesture, our book distribution is significant in Enoosaen, as many of our neighboring schools share only a handful of books amongst an entire class.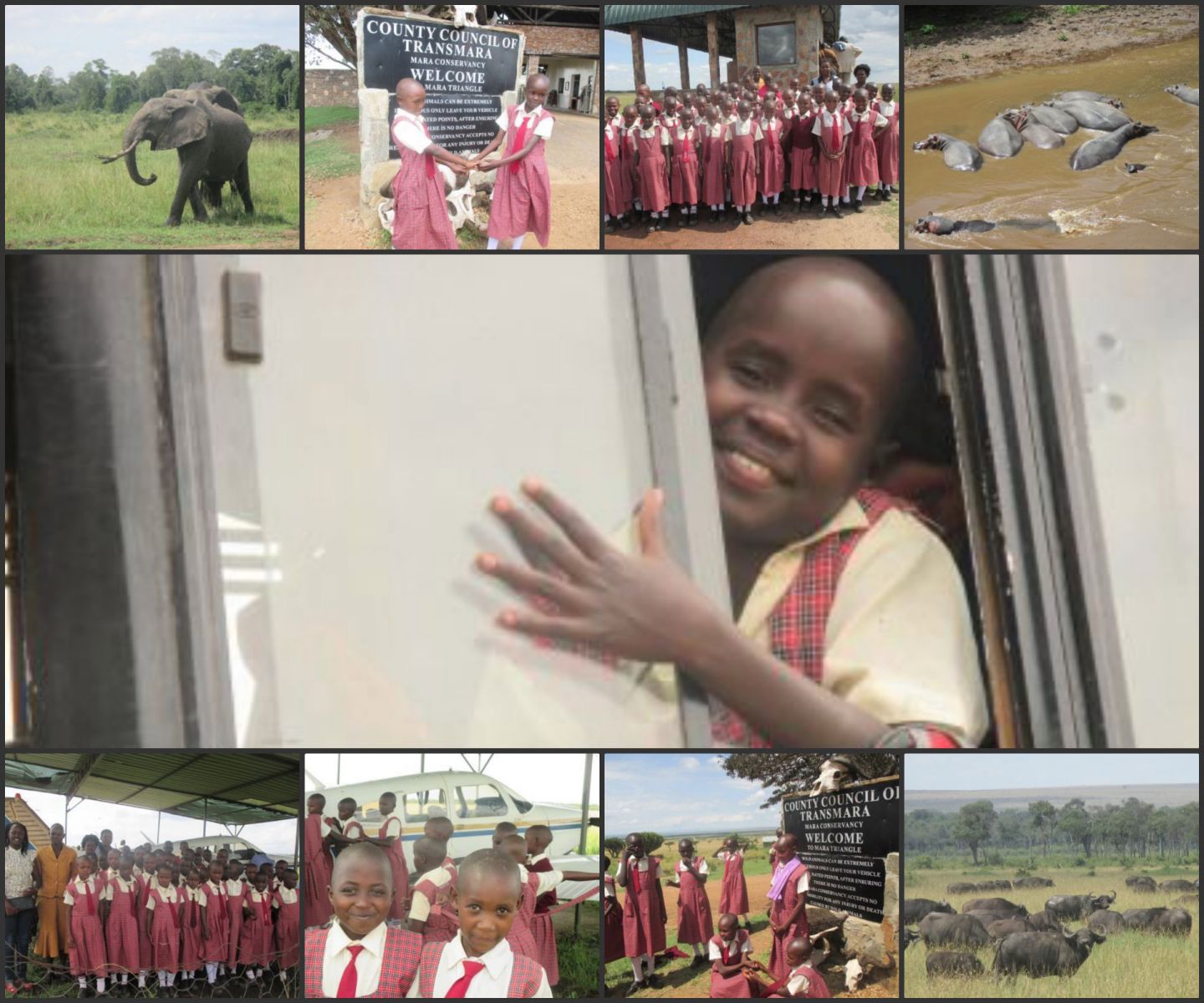 Academically, our girls have soared! Our recent eigth grade graduates placed fourth out of 526 schools in the county on their national exams! Our school year has been filled with dynamic learning. We began "Movie Mondays" for the students, showing an educational film each week. The screenings are followed up with discussion questions in class. Our girls love gathering for these evenings together! Of course our students love exploring, and field trips remain a highlight for every class. This spring our fourth grade students visited the Mara Triangle and the Mara Serena Airstrip.
Up close
We recently had a college graduate spend a month interning at the Kakenya Center for Excellence. Wilkista tutored our grade seven girls in math and spent time with all our students talking about secondary school and college. She was an inspirational role model! Regarding her time at the Kakenya Center for Excellence, Wilkista said "Every night I go to bed, I look forward to a new day, because KCE is sunrise! And the girls will always have a question to ask, or a story to tell. Their confidence, discipline and brilliance is remarkable."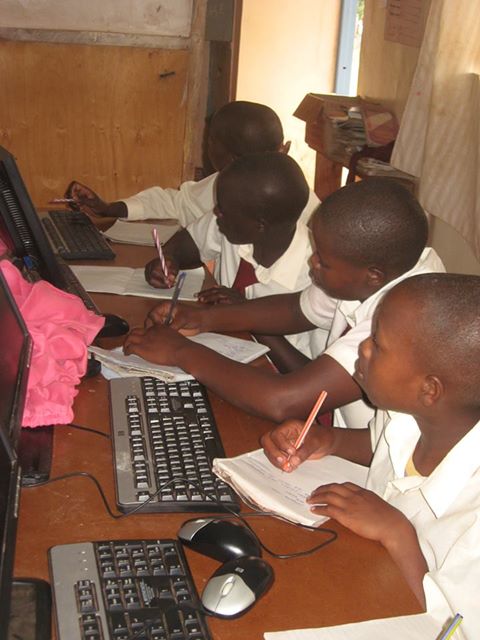 Risks and challenges
The Kakenya Center for Excellence is in the rural village of Enoosaen, Kenya. We continue to have challenges in providing utilities, such as clean water and electricity. The water sources in Enoosaen are scarce, and the river is heavily polluted by chemicals from the sugar cane factory next to our campus. We continue to work with the community on this issue.

Although Female Genital Mutilation (FGM) is against the law in Kenya, there is still significant risk that many girls in the Maasai community will be victims of it and early marriage. We have a high demand for admittance to our school, as well as participation in our health and leadership trainings. With the goal of reaching more girls, we have expanded our health and leadership program onto other school campuses throughout the district.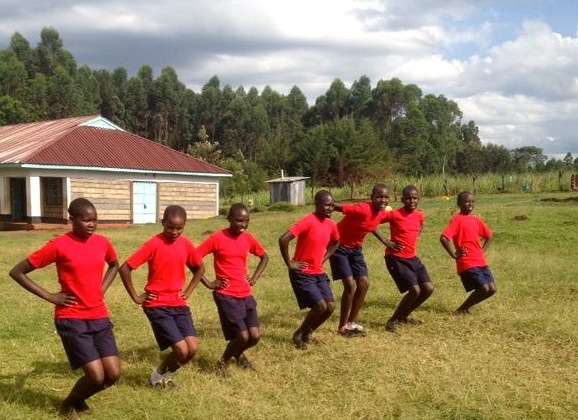 What we've learnt
The Kakenya Center for Excellence continues to provide gender sensitive programs that educate the whole child by implementing exceptional programs based on proven best practices. Our teachers and staff have worked tirelessly to ensure the girls do well academically, emotionally, mentally, and physically. Our girls love to participate in after school activities such as volleyball, track, poetry and debate, and we are committed to expanding these valuable experiences next year.
Next steps
Our first class graduated in December 2013, but we know that their educational paths do not end with completion of our boarding school program. The Kakenya Center for Excellence is committed to supporting our graduates as they move through high school and beyond through our newly created Network for Excellence, which will provide evaluation, training, scholarships, and mentorship for all our graduates.
Budget
There were no variations to our budget and how it was used.
Line Items

Projected budget

Amount spent so far

30 uniforms

Food for 30 students

Annual teacher's salary

Books and Supplies for 30 students

Personal care items for 30 girls

Total

$1,160

$2,000

$1,440

$1,100

$300

$6,000

$1,160

$2,000

$1,440

$1,100

$300

$6,000
Further reading
Kakenya's TED talk tells her journey of starting the school. It is quite powerful and gives an in depth look into the issues that girls face in securing an education in rural Kenya.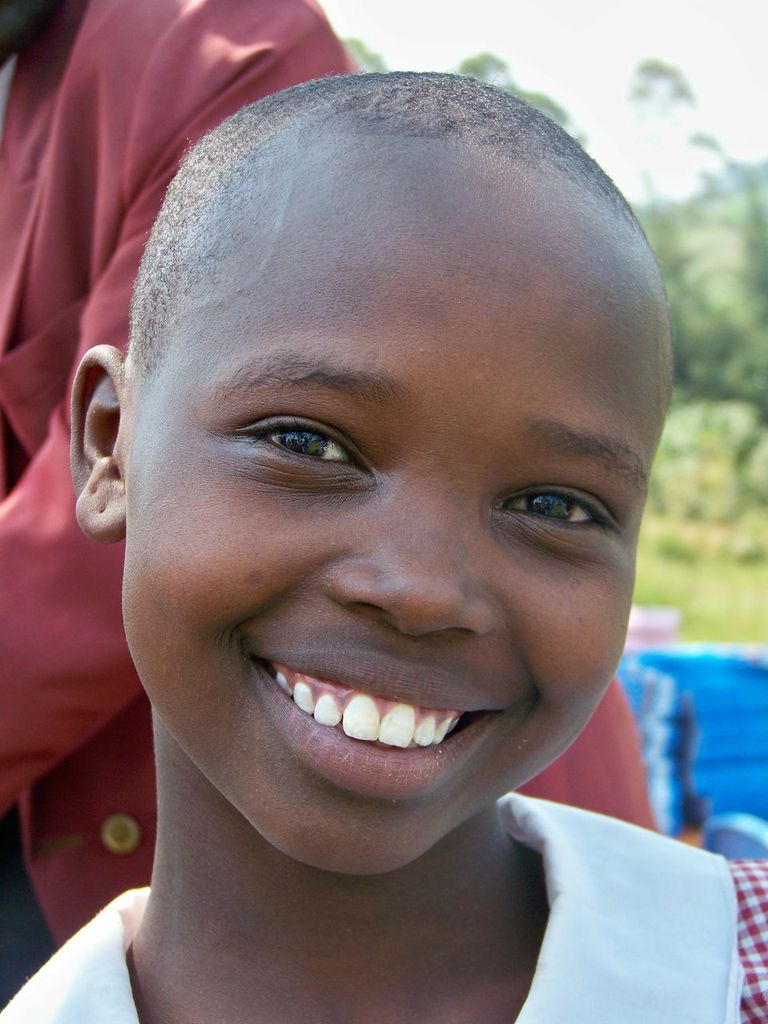 90 Day Report
KCE Girls -- active, engaged and empowered to learn!
posted Jan 7, 2014 by Isabel Garcia
Progress
The past several months have been a busy and productive time at Kakenya Center for Excellence (KCE) and we are pleased to provide you with some highlights:
This spring our school went off the grid! Our campus is now brightly lit by consistent, reliable power through newly installed solar panels. The dependable electricity has enabled KCE staff to teach computer classes to all students every week.
Our girls remain active and healthy. We recently celebrated "Games Day" on campus -- a fun day where our girls compete with one another in sporting events and team building games and activities. In addition, our volleyball team placed second at the county level tournament. These athletes take great pride in representing KCE throughout the district.
This summer KCE hosted its 5th Health and Leadership Training camp. Along with our 6th and 7th graders, 60 additional campers from surrounding schools joined us for a week of training on issues such as female health, self-defense, leadership skills and child rights. As always, the week was filled with laughter, new friendships, plenty of singing, and positive change. We look forward to keeping you posted on events and activities throughout the year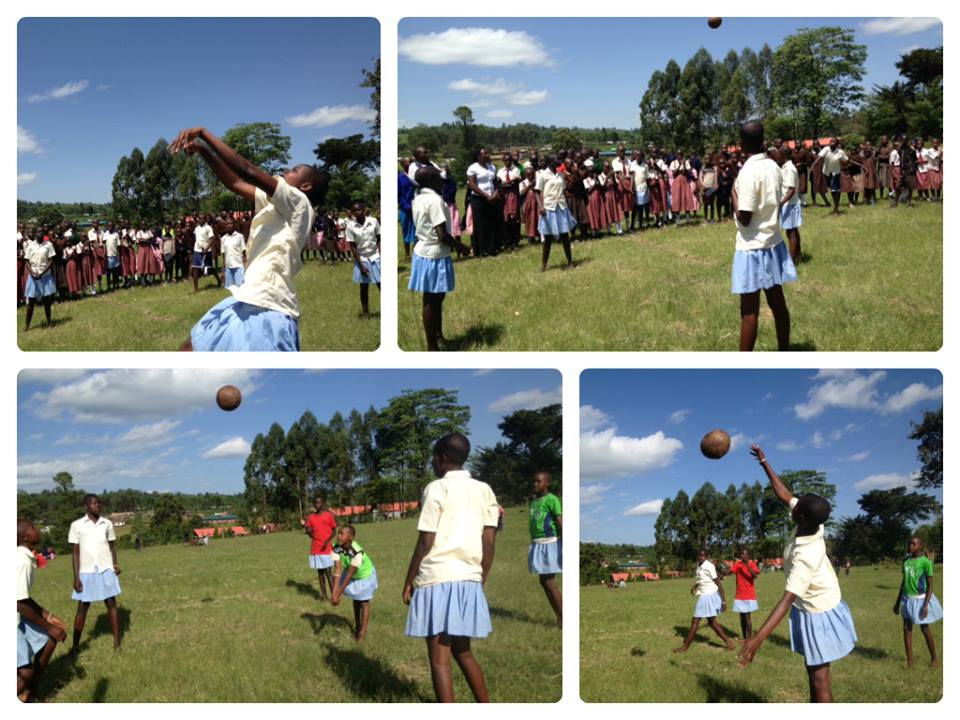 Risks and challenges
We are pleased that the school year has gone smoothly to date.
Up Close
Read what the girls have to say about KCE:
"This school supports parents who don't have money, so it is a very good school" -- Mercy
"In my former school I used to score 100 marks and now I score 300 and above." -- Shura
"Camp has enabled and encouraged me to work hard until I achieve my goals." -- Nasieku
"We were taught how to be a leader." -- Juliet
Next steps
The students are now in the last term of the school year. All girls are busily preparing for final exams. We were fortunate to recently have hired new teachers to engage our students at KCE.
Budget
KCE follows the academic year in Kenya which begins January each year. The funds from this project began mid-year and we have used the donation accordingly. Over the past 90 days we have spent a portion of the funds on food, personal items and a teacher's salary. Uniforms, books and school supplies are all purchased at the beginning of the school year, and we plan to use the money budgeted for those items in January.
Line Items
Projected budget
Amount spent so far

School Uniforms

Books/Supplies

Food

Teacher's annual salary

Personal Care Items

$1,160.00

$1,100.00

$2,000.00

$1,440.00

$300.00

$00.00

$00.00

$500.00

$360.00

$75.00
Other
The funds from this project are enabling girls to learn and succeed in a supportive girls-only environment. Their dedication, spirit and enthusiasm is creating a positive atmosphere throughout campus and indeed throughout the community. Thank you for your continued support.
Vote for Kakenya as a CNN Hero
posted Oct 23, 2013 by Rati Bishnoi
Donors, great news! Kakenya Ntaiya has been nominated to be CNN's Hero of the Year for her work!
As you know, Kakenya is a community crusader leading the Kakenya Center for Excellence in supporting young girls through education to become agents of change and to break the cycle of destructive cultural practices in Kenya such as female genital mutilation and early forced marriage.
Make sure to take a minute and vote for Kakenya!
Help keep Maasai girls in school by educating tomorrow's leaders today.
Why we care: Maasai girls remain severely marginalized by cultural traditions, such as female genital cutting and forced early marriage. These practices prevent girls from reaching their full potential, as they often drop out of school by age 12 to marry and have children.
How we are solving this: Providing Maasai girls with a safe place to live and learn, enabling them to pursue their dreams and goals, forever changing their life trajectory.
Kakenya Center for Excellence is the only primary boarding school for girls in Enoosaen, Kenya, with 155 students enrolled in grades 4 to 8. The school serves the area's most vulnerable and underprivileged girls and focuses on academic excellence, health education, female empowerment, leadership and community development. Through education, Kakenya Center for Excellence is providing girls with the tools they need to become agents of change and to break the destructive cycle of cultural practices, such as female genital cutting and forced early marriage.
Unlike the overcrowded neighboring schools, Kakenya Center for Excellence provides child-centered learning through small classes under the guidance of trained teachers. The classrooms and dormitory are in a secure environment, creating a safe haven for the girls to thrive, grow and pursue their dreams. Kakenya Center for Excellence provides all students the necessities needed to attend school—school fees, uniforms, school supplies, textbooks and three nutritious meals a day.
This project will help pay for 30 girls to attend the Kakenya Center for Excellence this year. Access to a quality education will help our students build the confidence they need to stand up for themselves. As a result, we believe they will marry later and have fewer children. Their children will be healthier and better educated than the previous generation. They will not circumcise their daughters. Educating girls is the single most effective way to reduce poverty, improve health and bring development to communities worldwide.
---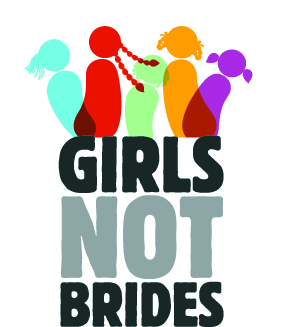 Kakenya Center for Excellence is a member of Girls Not Brides a global partnership of more than 250 non-governmental organizations committed to end child marriage.

www.girlsnotbrides.org @GirlsNotBrides