1 year impact report
"It seems minor but for a girl who is attending university without any financial support, this help has been very significant and no words can express my heartfelt gratitude."
Impact for girls & women
Partnering with five universities in four regions of Ethiopia, Catapult funds were given to a total of 115 female university students to attend school and access quality sexual and reproductive health information.
Estimated girls & women affected
115
Broader impact
This is the number of female peer educators trained in sexual and reproductive health, as mentors on reproductive health and life skills, and as advocates for access to educational opportunities and gender equity on campus.
Estimated community members affected
500
"Thank you" from 115 female university students in Ethiopia!
It has been one year since Catapult donors generously supported the empowerment of young female students to finish their university education in Ethiopia and receive sexual and reproductive health (SRH) education and services. The project has benefited 115 female university students who showed academic promise but faced extreme socio-economic constraints, which could adversely affect their reproductive health and overall academic success. In collaboration with the respective university Gender and Dean's Offices, and higher officials of the universities, Pathfinder International Ethiopia, with your support, provided funding amounting to 100 Ethiopian Birr, as well as female hygiene products on a monthly basis for the entire project period. Two review meetings were conducted in each university and sexual and reproductive health information and basic life skill trainings were provided. Pathfinder accomplished the following:
Provided female hygiene products for one year, reducing economic stress and enabling the students to concentrate on their education;
Relieved financial constraints of students for basic everyday needs during their stay in university, e.g. funds for photocopying and bathing soap etc.; and,
Provided students with basic sexual and reproductive health information and life skills training, which empowered them to deal effectively with their day-to-day life challenges in their universities and in the larger community, contributing to the successful completion of their education.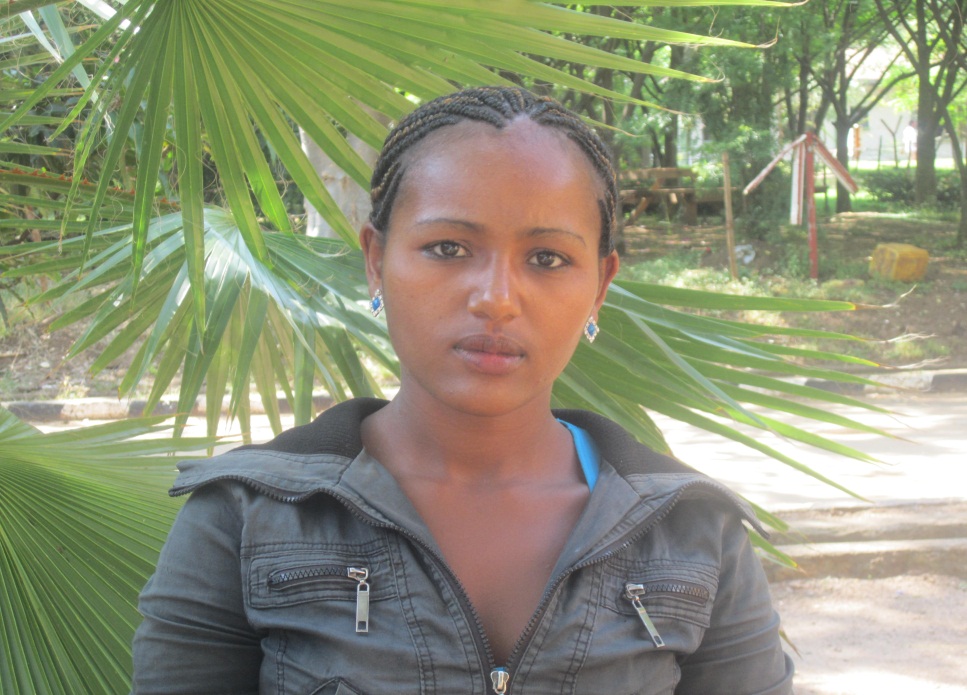 Get personal
"It seems minor but for a girl who is attending university without any financial support, this help has been very significant and no words can express my heartfelt gratitude." - A student beneficiary of Catapult donors at Adama Science and Technology University
Risks and challenges
The delayed release of funds from Catapult affected the plans for the project, as we did not have the funds to get the students into school in time for the start of the school year. The beneficiaries and project staff faced some challenges that arose because of their late admission, but all was smoothed out once we got the project up and running and the students were enrolled.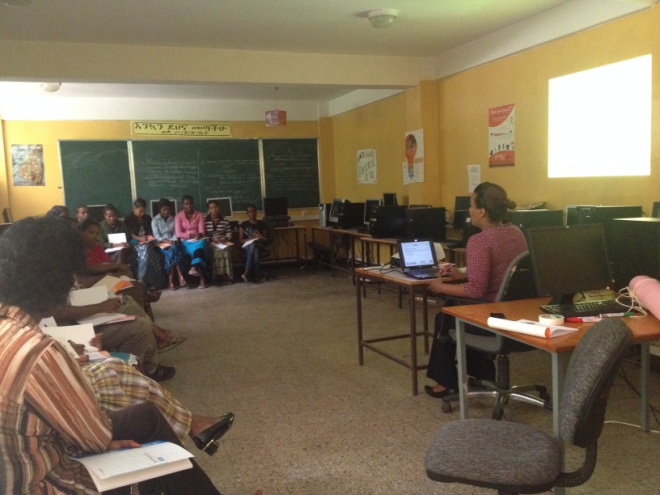 What we've learned
We have realized that with the small amount of financial support and basic training on life skills, we can contribute significantly to women who are disproportionally affected from multifaceted and deep rooted socio-economic problems in developing countries like Ethiopia.
Next steps
We will continue exploring similar projects that can support and cover a larger number of students in Ethiopia, in particular, support to female students who lack funds or resources to provide the most basic material for their education and personal supplies, thereby contributing our share to their bright future.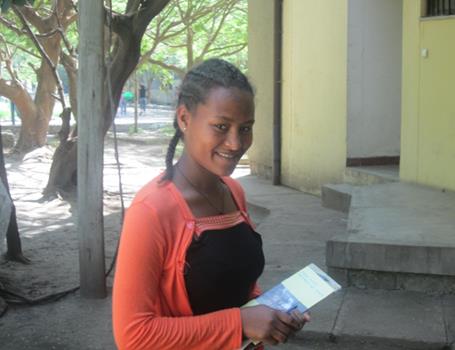 Budget
We completed the school year underspent in participant support, and used the remaining funds toward salaries of pathfinder staff who worked on the project and completed the final report.
Line Items

Projected budget

Amount spent so far

Salaries

General Administration

Supplies and Equipment

Participant Support

Indirect Costs

0

0

$1,240.80

$11,520.09

$2,245.95

$949.86

$35.26

$1,107.70

$10,541.70

$2,372.32
More information
Another quote: "My name is Eden, a first year student studying governance at Hawassa University. I have been blind since childhood. Due to poverty and my condition, I was hardly attending school at home. I didn't know how I could pay for school and my surgery, when I heard the University Gender Office was screening students for financial assistance from Catapult donors. I have no words for your timely support for a poor student. Now I think more positively. Thank you."
Further reading
To read more about Pathfinder International's programs in Ethiopia, please see our site.
The Pathfinder project funded by Catapult donors is highlighted in the Integrated Family Health Program's quarterly newsletter (on page 3).
To read more about Pathfinder's work with university students in Ethiopia through innovative uses of mobile technology, see our brief on m4Youth: http://www.pathfinder.org/publications-tools/m4youth-providing-health-information.html
90 Day Report
Empowering young women to finish university
posted Nov 20, 2013 by Rati Bishnoi
Progress
With your help, Pathfinder International supports female students in Ethiopia as they complete their university education. We believe young Ethiopian women are leading the way for the next generation of girls in Ethiopia and hope to support them with counseling services, educational support, monthly stipends for basic school supplies and personal hygiene products, and the opportunity to become peer educators and advocates for gender equity.
Based on economic need, 115 students were selected from five universities of Ethiopia with the support of Pathfinder's Program Officers. Progress made so far includes: Project orientation for university officials, beneficiaries and other concerned bodies; purchase of a year's worth of sanitary napkins to be distributed on a monthly basis; set up of the process for monthly stipends to students; and developed informational materials on prevention of unwanted pregnancy, STIs, emergency contraceptive methods and substance abuse in the Amharic language.
Risks and challenges
When Pathfinder received its generous donation from Catapult donors, the school year in Ethiopia had just ended. Therefore, there were delays in the selection of target beneficiaries. Pathfinder, through its regional program officers, continuously followed up and communicated with university authorities and stakeholders to select beneficiaries during the summer break.
In addition, students did not have access to bank services and this resulted in delays in paying stipends into accounts. We are in the process of helping these students set up their own bank accounts. We also plan to teach and encourage the female beneficiary students to save from their stipends.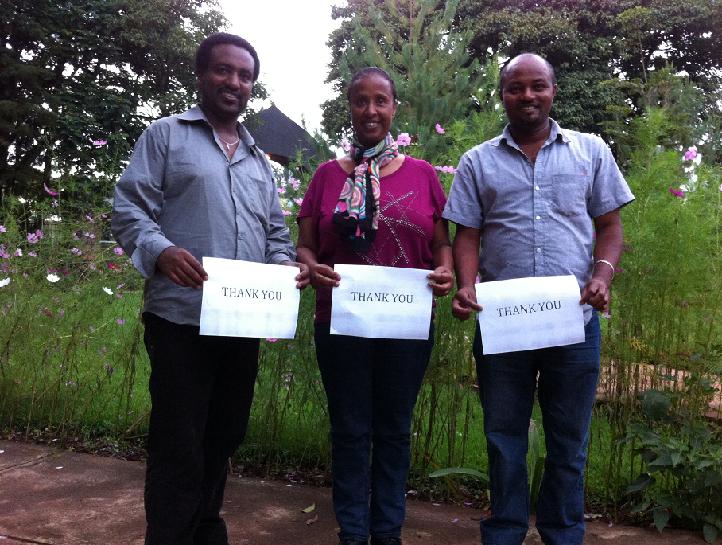 Up Close
"We at Pathfinder are so grateful for the generous support of Catapult donors. We are pleased to support girls' education and empowerment, this can transform the family, the community and the country to further development. We look forward to bringing you more stories and photos from our beneficiaries in the coming months." - Pathfinder staff member
Next steps
Begin monthly stipend distribution
Distribute female hygiene products and informational materials
Conduct meetings and coffee ceremonies with students to discuss their educational and social challenges and successes, offer solutions, and share knowledge
Train 125 peer educators and provide mentorship on reproductive health and life skills
Conduct training on youth friendly sexual and reproductive health services and the management of STIs for health care providers at university clinics
Budget
The budget below represents spending through October 31, 2013
Line items
Original budget
Amount spent so far

Monthly stipend

Sanitary napkins

Quarterly review meeting

General support

Total direct costs

Indirect costs

Grand Total USD

7,755.00

1,241.00

3,765.00

131.00

12,892.00

2,268.57

15,160.57

-

1,107.70

-

-

1,107.70

194.96

1,302.66
More information
Beneficiaries were selected with the help of Gender Office teams and Deans of Student Affairs of the respective universities based on criteria that included economic need. We also developed and designed informational and educational materials that were tailored to the sexual and reproductive health needs of young girls and will be printed and distributed soon. We will also provide photos and updates when the school year gets into full swing!
Young Ethiopian women are leading the way for the next generation of girls and overcoming harmful traditional practices and discrimination.
Why we care: Young women entering university are particularly vulnerable to peer pressure and gender-based violence, including rape.
How we're solving this: Pathfinder works in collaboration with 10 university campuses to provide accessible information on sexually transmitted infections, HIV and AIDS, gender-based violence, and reproductive health.
"I never dreamed that I could be part of the university as a student…I was thinking that the only challenge that I would face in university will be studying very hard, but I noticed that there are different problems from what I had before. Every step of my walk has difficulties - the peer pressure, shortage of supplies, clothes, shoes, etc. I really don't know how to continue my education." – Female university student

Young Ethiopian women are leading the way for the next generation of girls in Ethiopia—they are working hard to be able to attend university, seek employment, create opportunities for themselves and their families, and are advocating for changes in their communities. However, all of this is not without challenges.

Young women entering the public university system are often unprepared for the social and financial challenges associated with their continued education. Students are regularly assigned to universities that are far from their families and support systems, placing additional financial, cultural, and linguistic barriers on these young women.

Like any university student, these young women are particularly vulnerable to peer pressure and gender-based violence, including rape, and without youth-friendly sexual and reproductive health services available to them, they drop out in large numbers. Many current students report that they don't feel safe on campus and that services for victims of sexual and/or verbal harassment are inaccessible.

Additionally, many young women and their families struggle to pay for books, school supplies, photocopying, clothing, and shoes. In extreme cases, some young women resort to sex in exchange for money or gifts in order to pay for these basic supplies. Young women also report not attending class during their menstrual cycle because they cannot afford personal hygiene products. As a result of all of these factors, academic performance declines.

But you can help change that.

By contributing to Pathfinder International's project, you can help young women gain access to the sexual and reproductive health counseling and services they need to succeed.

We work in collaboration with university student centers, gender offices, and the student clinics at 10 university campuses across Ethiopia to provide technical training on how to provide accessible information on sexually transmitted infections, HIV and AIDS, gender-based violence, and reproductive health. With your support, Pathfinder will:
Provide appropriate guidance and counseling services and educational support for 500 female students to help them succeed in their educational achievement.
Provide a monthly stipend for basic supplies (school supplies, shoes, clothing, etc.) to 115 freshman and sophomore female students in the Mekele, Adama, Hawassa, Dilla, Medawelebu, and Jigjiga universities.
Provide subsidized sanitary napkins for 115 young women.
Build the capacity of 500 female students from the target universities to become peer educators, mentors, and advocates for access to educational opportunities and gender equity on campus.
The students we are supporting have succeeded in so many ways: they have worked hard and earned a place at university. But they need continued social and economic support and health information and services to ensure that they finish university and have the opportunity to achieve their full potential.