1 year impact report
We presented our campaign during Migrant Woman Day in which we launched our "Multiplicando Voces, Multiplicando Derechos" project, and showcased our work at the city center of Buenos Aires in order to raise public awareness.
Impact for girls & women
This represents the number of women who participated in our workshop
Estimated girls & women affected
12
Broader impact
This data is still being collected, and will be added to the project as soon as possible.
Estimated community members affected
?
Giving a voice to migrant women
Thanks to your support, we were able to conduct diverse activities to raise awareness about the importance of strengthening the rights of women migrants in Argentina, through design and development of campaign materials, and disseminating our message to other migrant women.
During our workshop, we identified the central problems that migrant women faced and identified ways in which to publicly communicate their rights. Out of the workshop we developed the content for our campaign and coordinated with public institutions to design and manufacture the materials. In order to spread our message, we used social media and contacted key journalists and community news outlets to promote our radio and media campaign.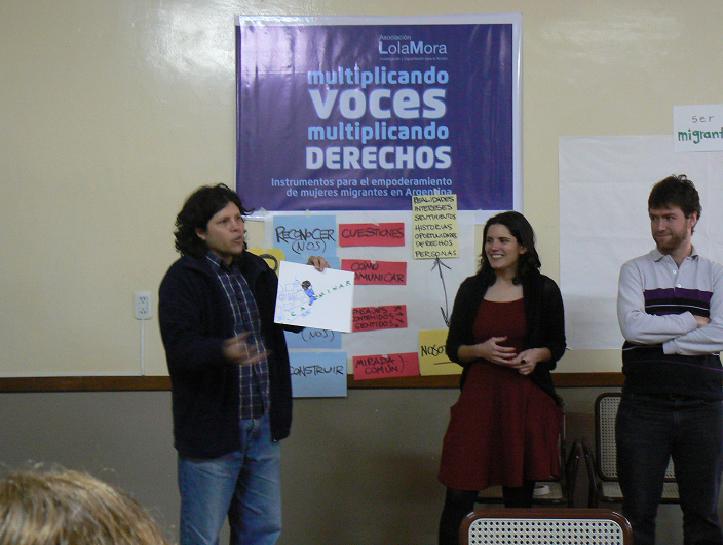 We also presented our campaign during Migrant Woman Day in which we launched our "Multiplicando Voces, Multiplicando Derechos" project, and showcased our work at the city center of Buenos Aires in order to raise public awareness.
Overall, your contributions had various positive impacts on the women migrants that we work with. We were able to help increase their capacities by including their participation at the planning and implementation stages, raise awareness of the rights of migrant women, and empower the women who participated in this project through the strengthening of their self-esteem, knowledge, agency, and autonomy.
Get personal
Margot Laurencio participated in our Multiplicando Voces, Multiplicando Derechos YouTube campaign and had this to say: "I am so happy. Multiplicando Voces, Multiplicando Derechos gives me the satisfaction that my voice is heard and now I am more proud than ever, because I am part of so many women who are migrating from Buenos Aires. I have the opportunity to be challenged by their needs and I am able to convey what they feel."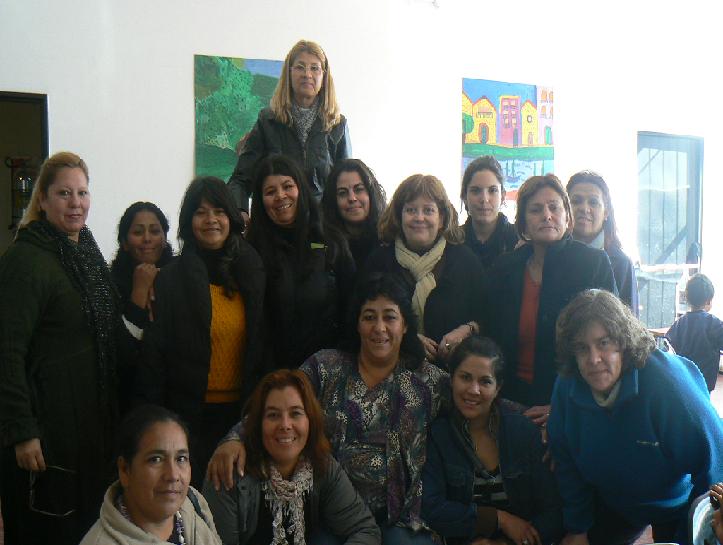 Risks and challenges
One of the main challenges of this campaign was that the three migrant communities had never worked together before. We first had to promote links between the Paraguayan, Peruvian, and Bolivian migrants, and help build their common identity as migrant women. The second challenge was that we needed to convince them to let go of the tensions and conflicts that existed between the groups of each community. Overcoming this challenge proved to be invaluable as this allowed the women to work together towards a common goal.
What we've learned
During this project, we learned how enriching it is to incorporate feedback and participation from migrant women in the design, consulting, implementation, and dissemination stages. In the future, we plan on utilizing technological resources and the internet to build and strengthen ties between the participants so that the movement lasts beyond our campaign.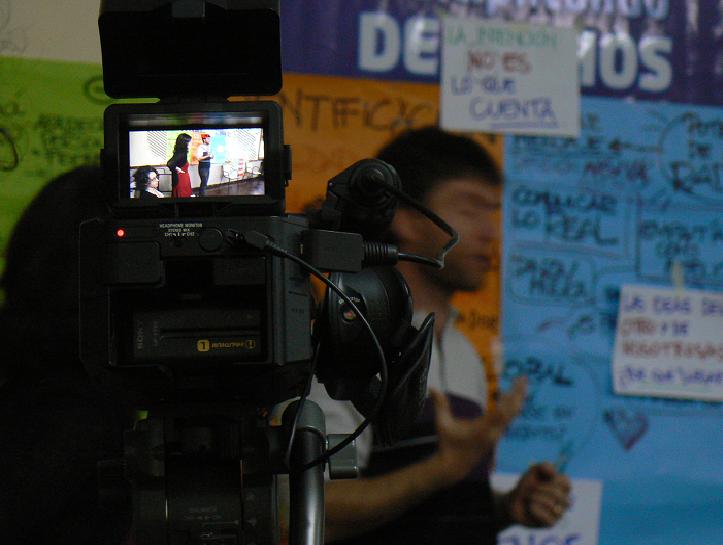 Next steps
We plan on continuing our mission of raising awareness regarding migrant women in our country.
Budget
Line Items

Projected budget

Amount spent so far

4 train-the-trainer workshops

Advocacy and radio campaign for women's rights

Administration

$6,600

$3,500

$2,000

$6,272

$3,611

$2,217
Further reading
You can see videos of our campaign on our YouTube Channel "Multiplicando Voces, Multiplicando Derechos"
90 Day Report
Migrant women bring awareness for their rights
We assembled a team for the project and reached out to 11 women's organizations run by immigrant women or working on migration issues in Buenos Aires to invite them to participate in the project. We prepared the first workshop with 12 representatives from these organizations, all of them immigrants from Peru, Bolivia, or Paraguay. In the workshop, participants brainstormed on the content, methods, approach, and formats for campaign materials and radio spots for the Awareness Campaign on Migrant Women's Rights. We established a partnership with Foro Argentino de Radios Comunitarios, FARCO (Argentine Forum for Community Radio) who will work with us to produce and broadcast the radio spots.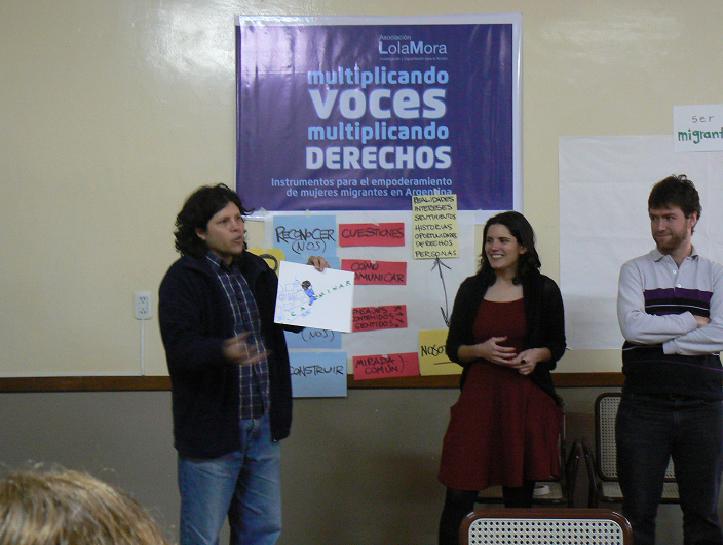 Risks and challenges
We anticipate that it will be a challenge to create content for the campaign that reaches the diverse populations in the target audience. The campaign aims to raise awareness among both Argentines and several immigrant groups about immigrants' rights under the Argentine constitution and the national migration law. Another challenge is creating content that appeals to the three major immigrant groups —Paraguayan, Bolivian, and Peruvian— because of cultural and idiomatic differences between these groups.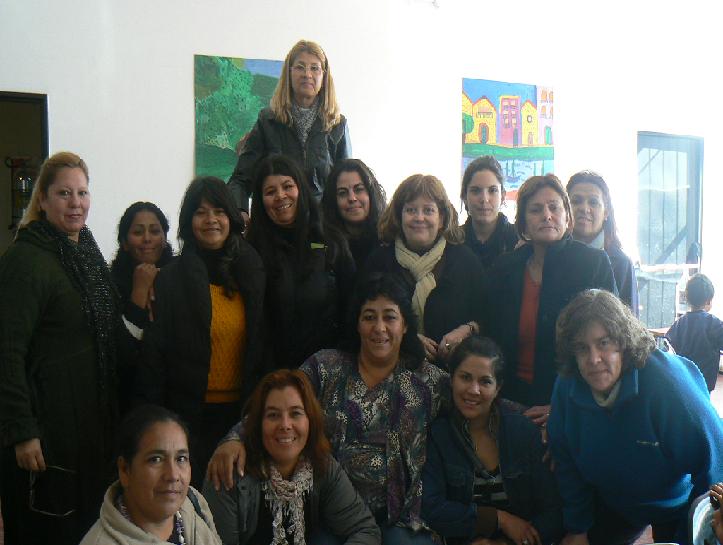 Next steps
In October, we plan to design and prepare campaign materials and radio spots with the workshop participants. In November we will review the designs and create the final products. In December we will make strategic alliances with other organizations to disseminate the campaign, distribute pamphlets. On January 10, 2014, the Day of the Woman Migrant in Argentina, we plan to hold an event in a public space in Buenos Aires to launch the campaign.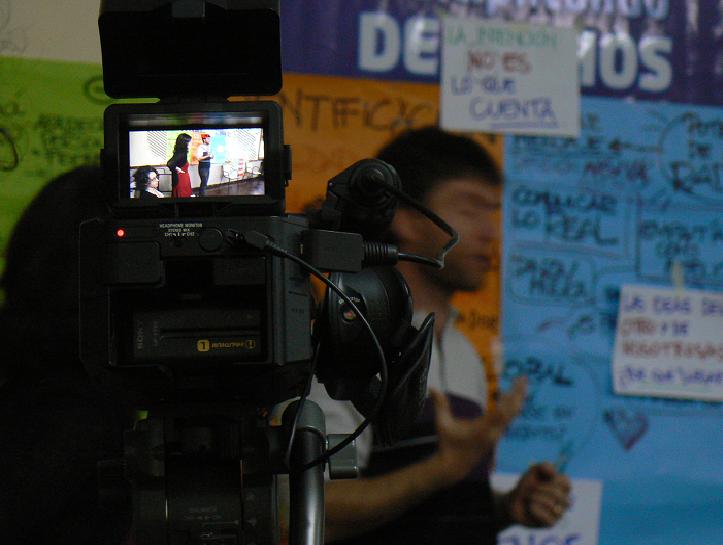 Budget
So far we have spent $3,025 on workshops and trainings, $448 on advocacy and radio campaigning, and $400 on administrative costs.
Reporting update
posted Nov 18, 2013 by Rati Bishnoi
Thank you again for your support! The grant payment process requires extensive communication with the organization and their bank, and due to strict requirements in Latin America, the process can be longer than anticipated. This organization has only recently received its Catapult funding through the Global Fund for Women, and is in the process of implementing its project and completing their progress report. Please check back for a full update on the progress of this group after December 15th!
Help train a network of migrant women in Argentina empower their peers.
Why we care: Women immigrants in Argentina have few opportunities to access education and well-paid jobs as well as healthcare and legal services.
How we're solving this: Training migrant women to be community leaders and resource persons for other migrant women, forming a strong and supportive network.
Many women from Bolivia, Peru and Paraguay leave their homes and families to find better work and education opportunities in Argentina. An estimated 780,000 women have migrated to Argentina since 2010, making up over 53 percent of Argentina's migrant population. Their hope is to secure work, wealth, freedom, and a new life for their families.
However, when they reach Argentina, they discover a different reality. Women migrants face discrimination and violence and do not have the same access as men to social networks that provide essential information on how to access Argentina's legal, social, health and educational system. As a result, women have fewer work opportunities and many are forced to work in the exploitative and unsafe garment industry, in domestic work positions or are at risk of being trafficked.
Lola Mora Civil Association is building a network of informed women migrants. These women are teaching each other and building a supportive community that fosters new opportunities for women migrants. Through this project, Lola Mora will conduct "train the trainer" workshops for two months to reach 30 women. They will develop into community leaders and resource persons for other women seeking information on job opportunities, health, and legal rights in Argentina. Lola Mora will also train these women leaders to design and produce radio broadcasts and pamphlets to spread awareness on women's rights.
Each woman leader will then multiply her impact by training 15 other migrant women in her community on women's rights, how to join or lead an advocacy campaign and ways of distributing rights information in health centers, public meeting spaces, and on the radio.
Do the math: 30 women leaders each train 15 women in their communities = 450 empowered women. That's a network spread across Buenos Aires to ensure that women migrants know their rights and can make more informed decisions, avoid violence and pursue new opportunities.