1 year impact report
The National Assembly allowed us the opportunity to strengthen the feminist movement in Mexico.
Impact for girls & women
This represents the number of delegates who attended our National Assembly
Estimated girls & women affected
40
Broader impact
?
Estimated community members affected
?
Constructing women's collective power
Thanks to your generosity and funds from Catapult and Global Fund For Women we were able to hold the National Assembly of World March of Women (WMW), which brought together delegates from 11 different states of Mexico. The National Assembly allowed us the opportunity to strengthen the feminist movement in Mexico as it provided us an opportunity to conduct an analysis of the national situation for women and identify the challenges we face in the feminist movement. We were also able to evaluate the last fifteen years of WMW's work in the country and identify the successes and failures. We found that we need to 1) strengthen our partnerships with other women's organizations in the movement, 2) promote WMW five values of equality, freedom, justice, solidarity, and peace, 3) integrate more young women to WMW, and 4) restructure WMW to be more legitimate and participatory. In order to improve the feminist movement in Mexico, we plan on improving the coordination of the organization and increasing the involvement of the Northern, Central, and Southern regions of the country. Overall, the National Assembly contributed to the construction of our collective power in the feminist movement.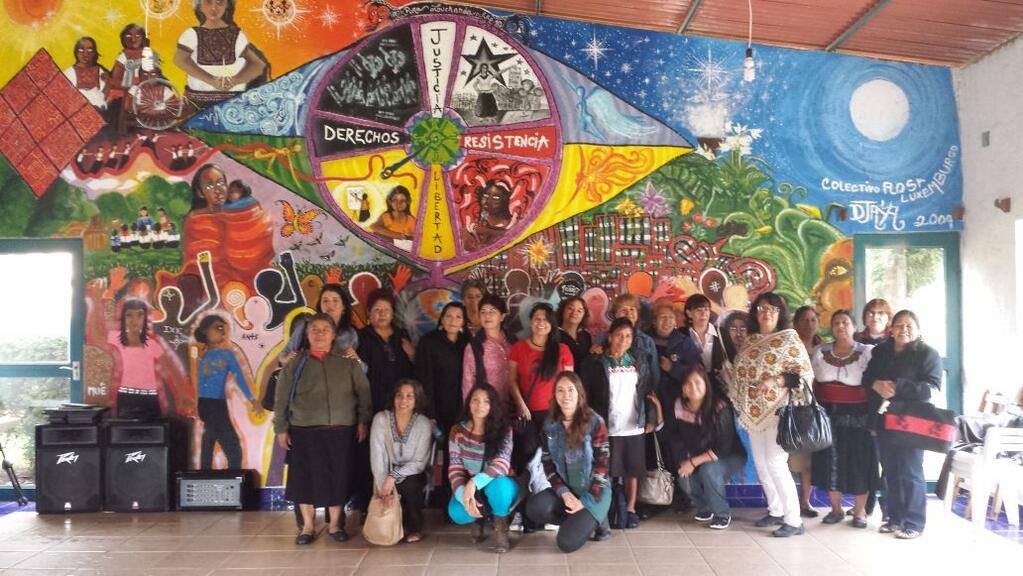 Get personal
After attending our presentation, Vice President of Gender and Equality from the National Union of Workers Martha Heredia Figueroa wrote, "the program allowed us to analyze the situation for each region and present a report with national coordination. The activities were relevant both for how they were placed and conducted as there was active participation from all women."
Risks and challenges
We faced the challenge of establishing a constructive and critical dialogue in order to restructure and strengthen the women's movement. We tried to use the feminist identity of the participants as a form of cohesion, especially as different regions of the country represent different cultural and communicational modes.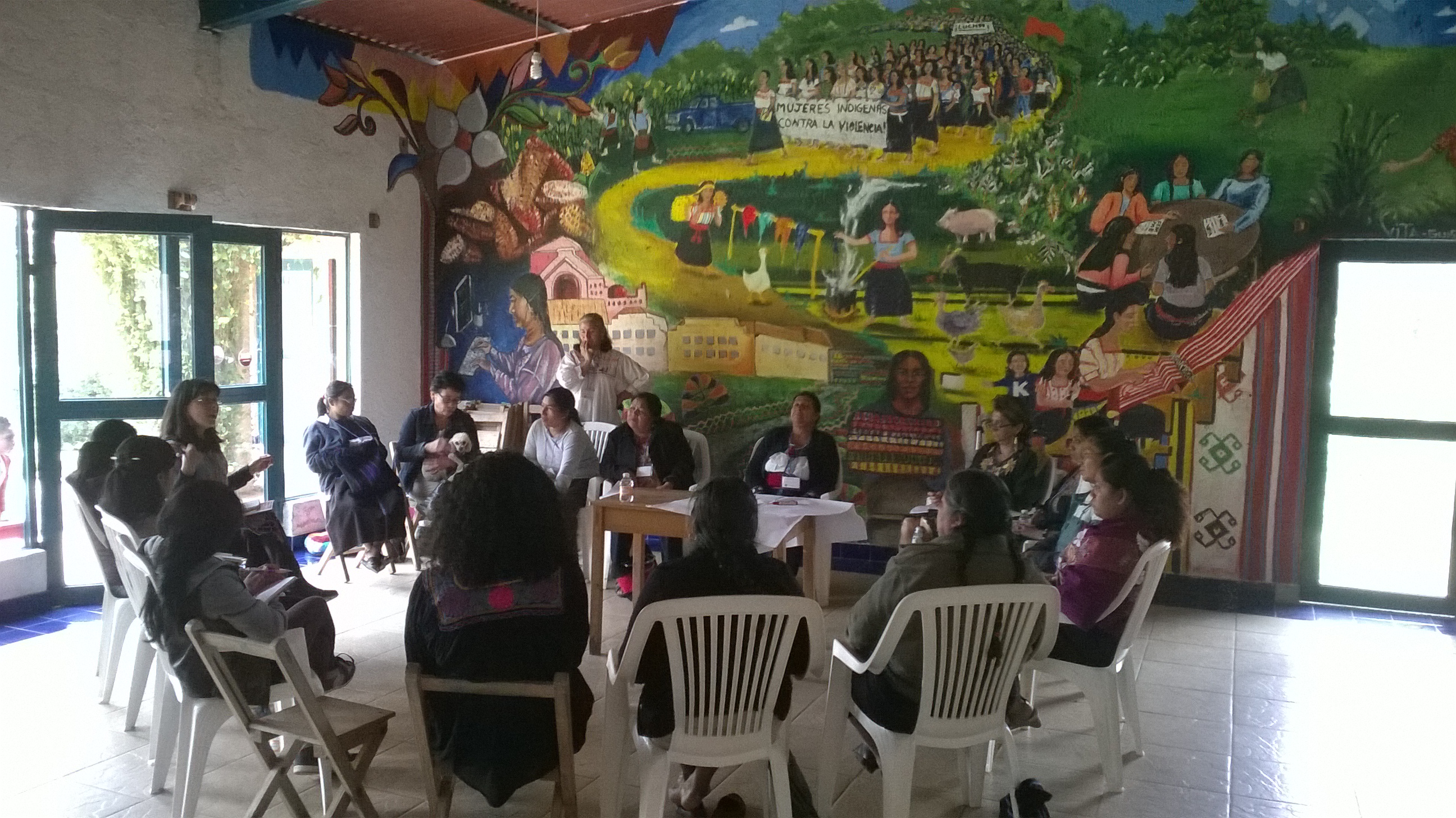 What we've learned
We learned that we must remain flexible about how we plan our activities so that all our partners are able to participate fully.
Next steps
We plan on disseminating the resolutions passed by the National Assembly in the form of a bulletin. We also plan on holding meetings to develop a national plan that will strengthen the movement at the national and state levels.
Budget
Line Items

Projected budget

Amount spent so far

Staff coordination

Administration

Event space, transportation, & lodging

Total

$1,500

$1,200

$9,300

$12,000

$1,500

$1,200

$9,300

$12,000
90 Day Report
Hard at work to convene women leaders to demand rights and security
posted Dec 23, 2013 by Rati Bishnoi
Two delegates from World March of Women (WMW) national coordinating body in Mexico participated in the WMW 9th International Meeting from August 25 to 31 in Brazil. A total of 1,650 women from Brazil and other countries participated. In recent months we held meetings to determine the program of the WMW national assembly we are organizing. We also began logistical preparations for the assembly and met with WMW delegates from Mexican states over the phone and Skype. We decided through consensus with the delegates that the meeting will take place in March 2014 to coincide with International Women's Day.
Costs from the project have been minimal during this period. We used the funding to cover some administrative costs, but we are saving the majority of the grant to cover anticipated costs for the assembly in March 2014.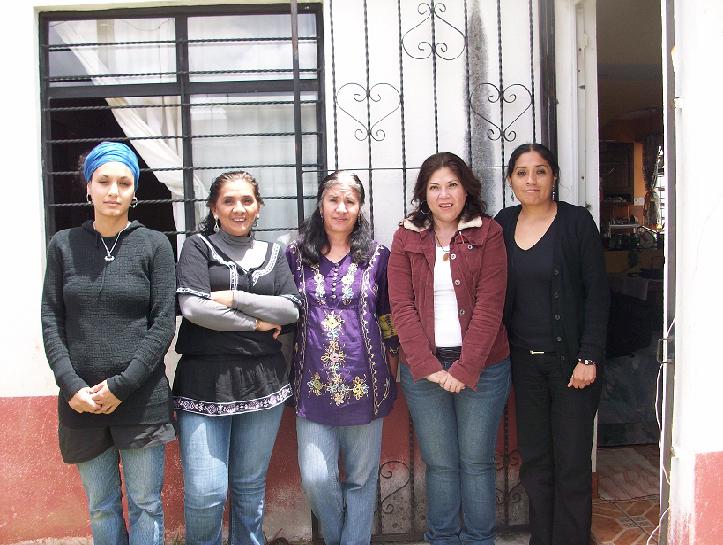 Reporting update
posted Nov 18, 2013 by Rati Bishnoi
Thank you again for your support! The grant payment process requires extensive communication with the organization and their bank, and due to strict requirements in Latin America, the process can be longer than anticipated. This organization has only recently received its Catapult funding through the Global Fund for Women, and is in the process of implementing its project and completing their progress report. Please check back for a full update on the progress of this group after December 15th!
Mexico has become one of the most violent countries in the world for women.
Why we care: Violence against women in Mexico is at an all-time high and women's organizations seeking justice are targets of violence.
How we are solving this: Bringing together 20 women leaders for a three-day assembly to develop an action plan to demand women's security and rights.
Plagued by femicides, disappearances, kidnappings, mutilations and murders, women across Mexico are disproportionately affected by violence. Thousands of families are searching for "disappeared" relatives and thousands of children have been orphaned. In the State of Chihuahua, one woman is killed every 20 hours.
Women's movements in Latin America and the Caribbean have made great strides to prevent violence against women. However, religious and political conservatism are threatening many of those gains and Mexico is no exception.
The World March of Women's National Assembly will be a three-day meeting to re-energize Mexico's feminist movement. This assembly--being organized by WMW member organization Colectiva Feminista Mercedes Olivera y Bustamante--will enable 20 women leaders and activists from Mexico to create a common political agenda, action plan, and elect new members to the Assembly.
The Assembly will be a space to create a strategic, coordinated, collaborative, feminist political agenda to amplify women's demands to end violence and bring justice and rights to all women. The Assembly will foster heightened coordination between local and national women's organizations so they are better able to pressure the government to implement laws and policies that benefit all women and girls throughout Mexico.