90 Day Report
Fighting childhood malnutrition before it starts
Progress
This is the final update, there is no one-year progress report.
Our team of 60 Community Nutrition Educators has been busy at work conducting outreach, education, and referrals to the 500 villages in Madhya Pradesh. In addition to providing a valuable health service to these communities these jobs are also an opportunity for these women to earn a living and learn new skills.
In the most recent reporting period the following was achieved:
Identified 325 children suffering from SAM and gave counseling to the caregivers of each of these children
Saw an improvement from SAM to MAM in 283 children
Identified 742 new children with MAM and provided one-on-one counseling to the caregivers of these children
Saw an improvement from MAM to normal in 627 children • Successfully ensured the 14-day treatment of 150 of the most serious cases at local Nutrition Rehabilitation Centers
Conducted 1,298 village nutrition training sessions, with over 10,101 people in attendance
Conducted 10,736 family counseling sessions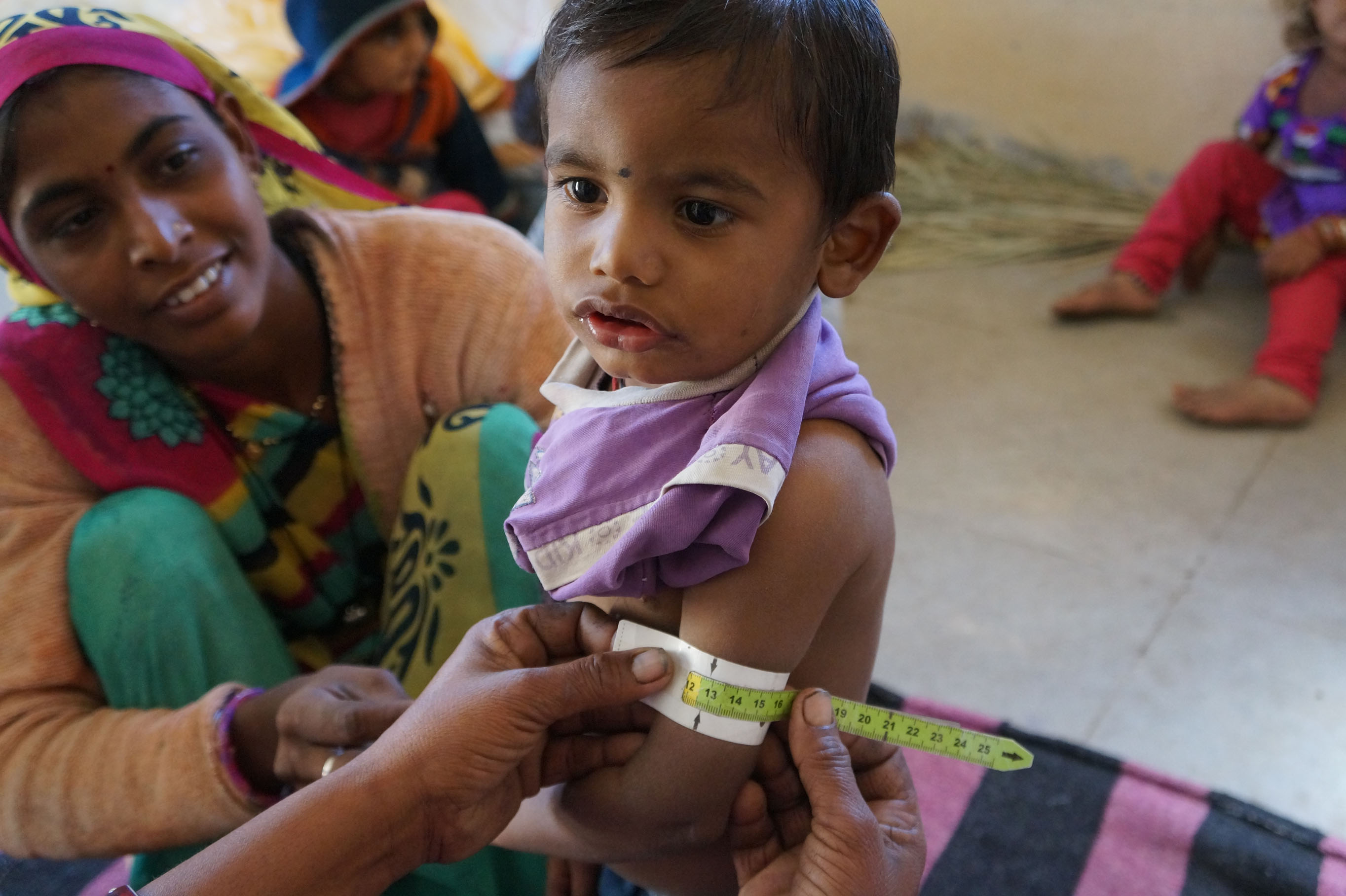 Risks and challenges
One of the largest challenges facing our CNEs, and the treatment of SAM in MP in general, is getting children requiring treatment to the NRC. Even after successful referrals, the rate of defaulters is very high as many of the mothers cannot stay with their children for the full 14-day course of the treatment. Each child must have a caretaker stay with them for the entire course of treatment. However, many of the women are not able to stay that long, or even go to the NRC with their child at all because of family pressure, household responsibilities such as cooking or agricultural work, or the presence of other small children in the household with no other caretaker. Our CNEs try to solve this with a variety of techniques.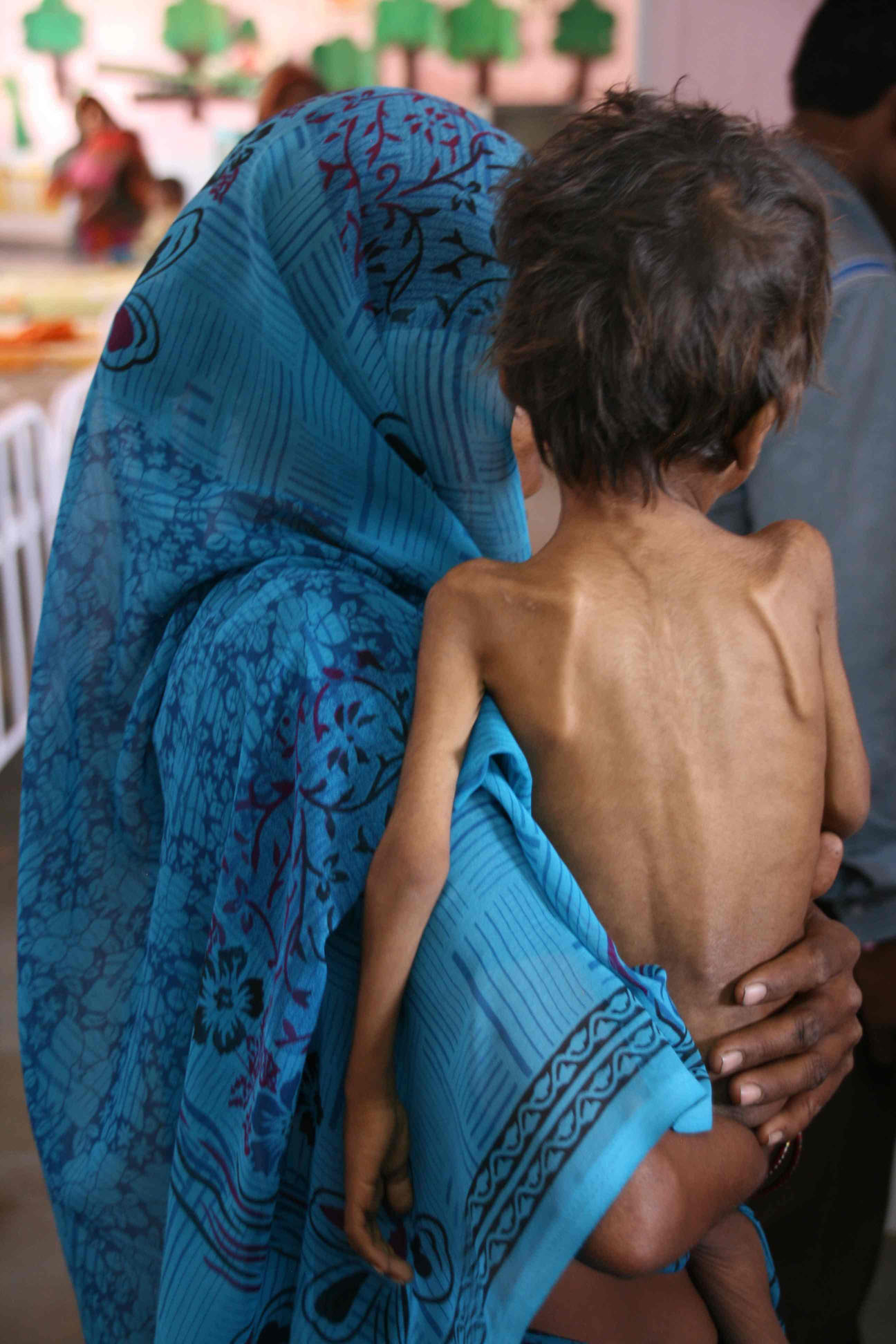 Up Close
"When I visited one of our families during our village outreach, I saw their child was in an extremely malnourished state. I recommended to the family that he be admitted to the Nutrition Rehabilitation Center. I was able to get him the treatment that he needed. He is now a lot better and on the pathway to recovery." said Nasreen Patel, RMF Community Nutrition Educator, during the outreach to the villages.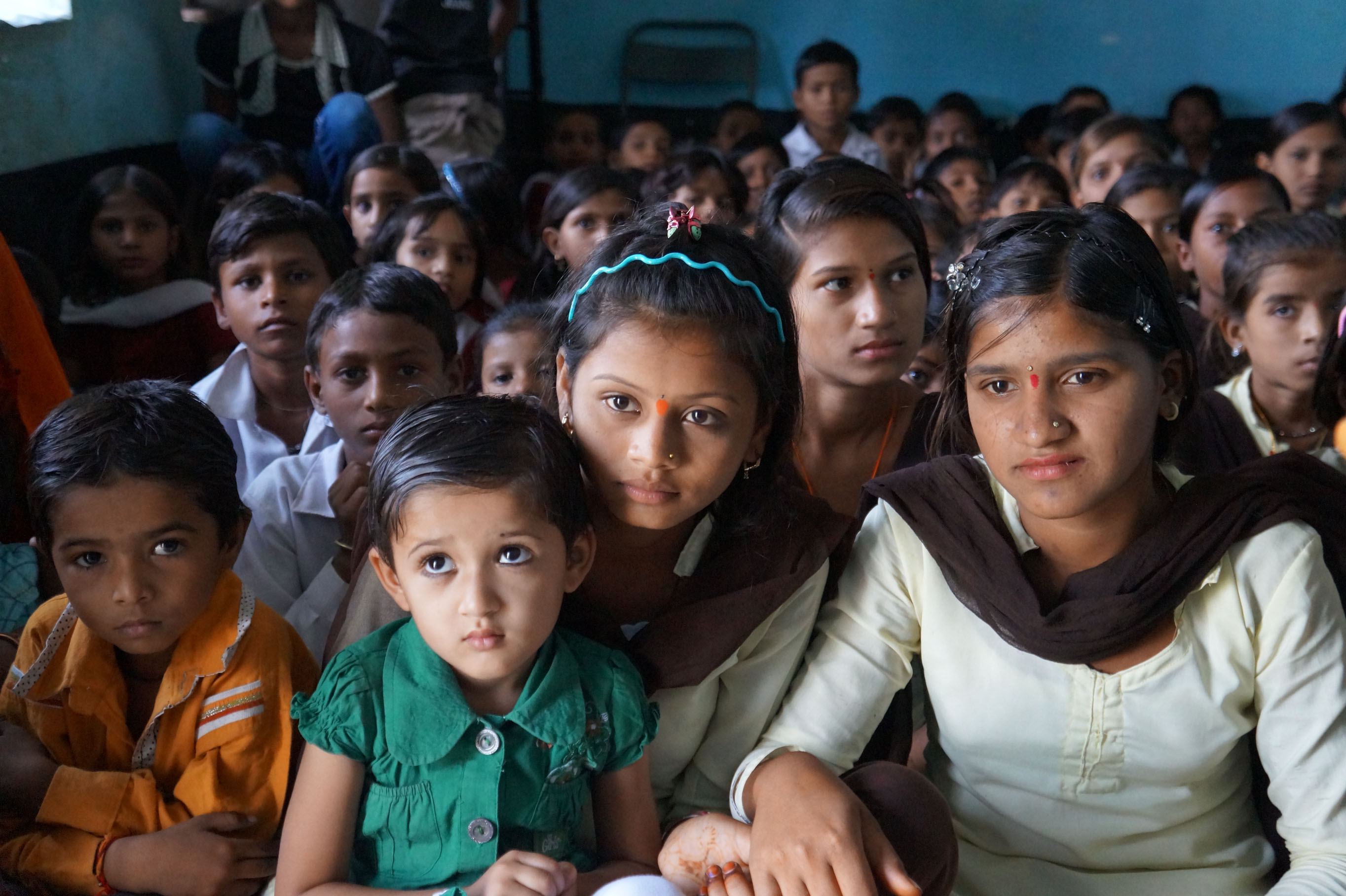 Next steps
Our CNE's will continue to conduct the outreaches among the 500 villages in the purview and should achieve significantly higher numbers that originally targeted.
Budget
Line Items

Projected budget

Amount spent so far

CNE Salaries

Brochures and Teaching Supplies

Total

$3000

$500

$3500

$3000

$500

$3500
Educating women and girls and reducing the cycle of malnutrition in rural India.
Why we care: In Madhya Pradesh, India, more than 70% of pregnant women suffer from iron and protein deficiencies. 30% of children are born with low birth weights, and up to 30% of children under five are acutely malnourished.
How we're solving this: We'll work with local women to educate, mobilize, and empower 400 communities to improve maternal health and decrease malnutrition in children.
Our program begins and ends with local communities. By engaging a force of 60 trained local women, we plan to reach 400 communities with education about local nutritious food and services to combat anemia, access to clinical care, and availability of public resources.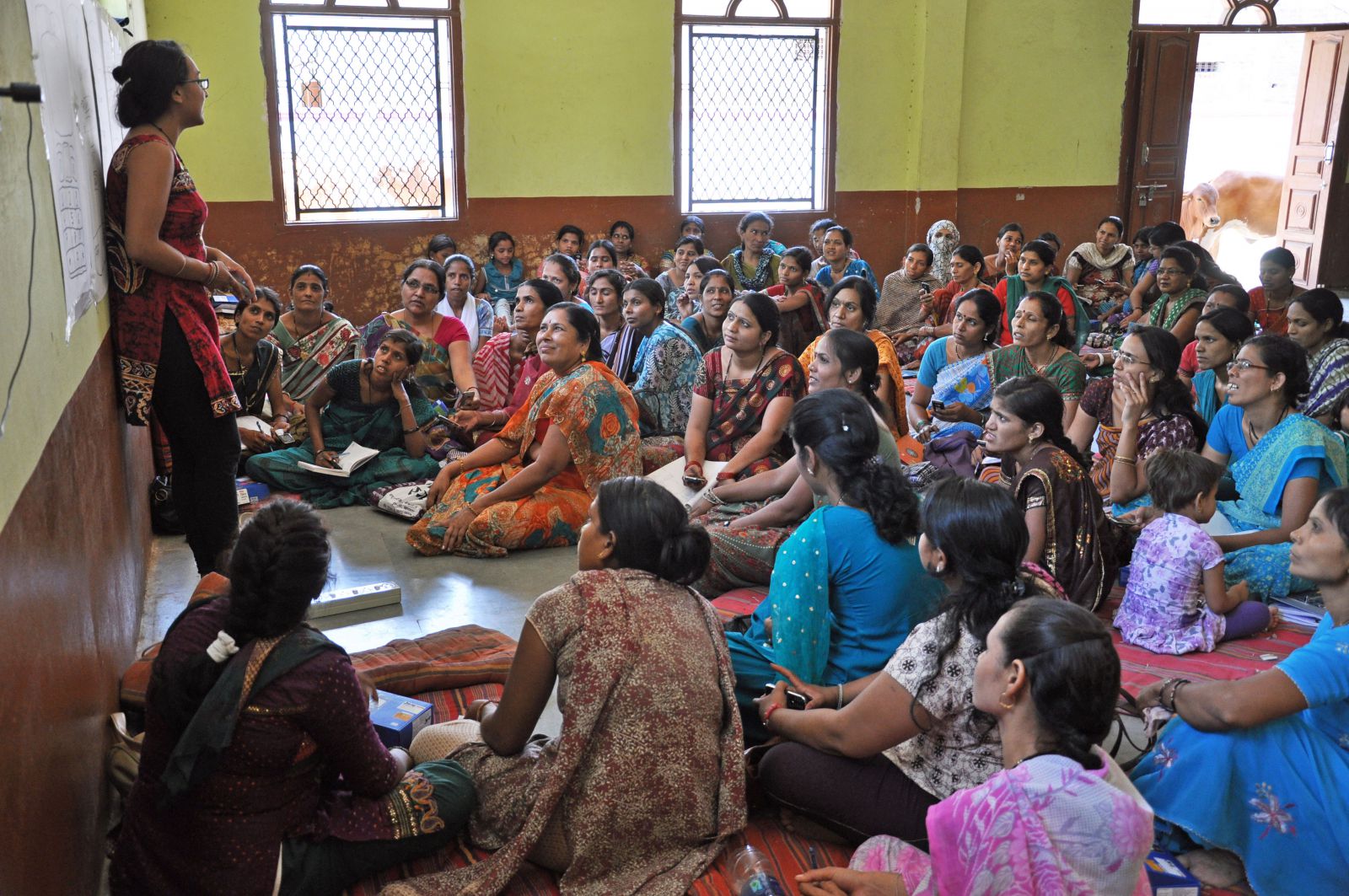 To accomplish this, we'll hold 800 community counseling sessions and conduct 1,600 individual counseling sessions centered on women's health in one month. Your support will cover the cost of Health Education Camps, Community Nutrition Educators, District Supervisors, and brochures with information about maternal health issues.
In Madhya Pradesh, India, maternal health is at critical levels:
Only 34.6% of rural women had three antenatal visits for their last birth
Only 29.7% of births recorded in Madhya Pradesh were institutional
84.9% of children 6-35 months old are anemic
70% of pregnant women suffer from iron and protein deficiencies
With your support, we'll engage Community Nutrition Educators - local women trained in maternal health. Each Community Nutrition Educator will cover 10 villages and provide health and nutrition counseling to pregnant and lactating women and their families. They'll also give proper antenatal care, treat anemia and educate about its prevention, and discuss access to free health services provided by the government.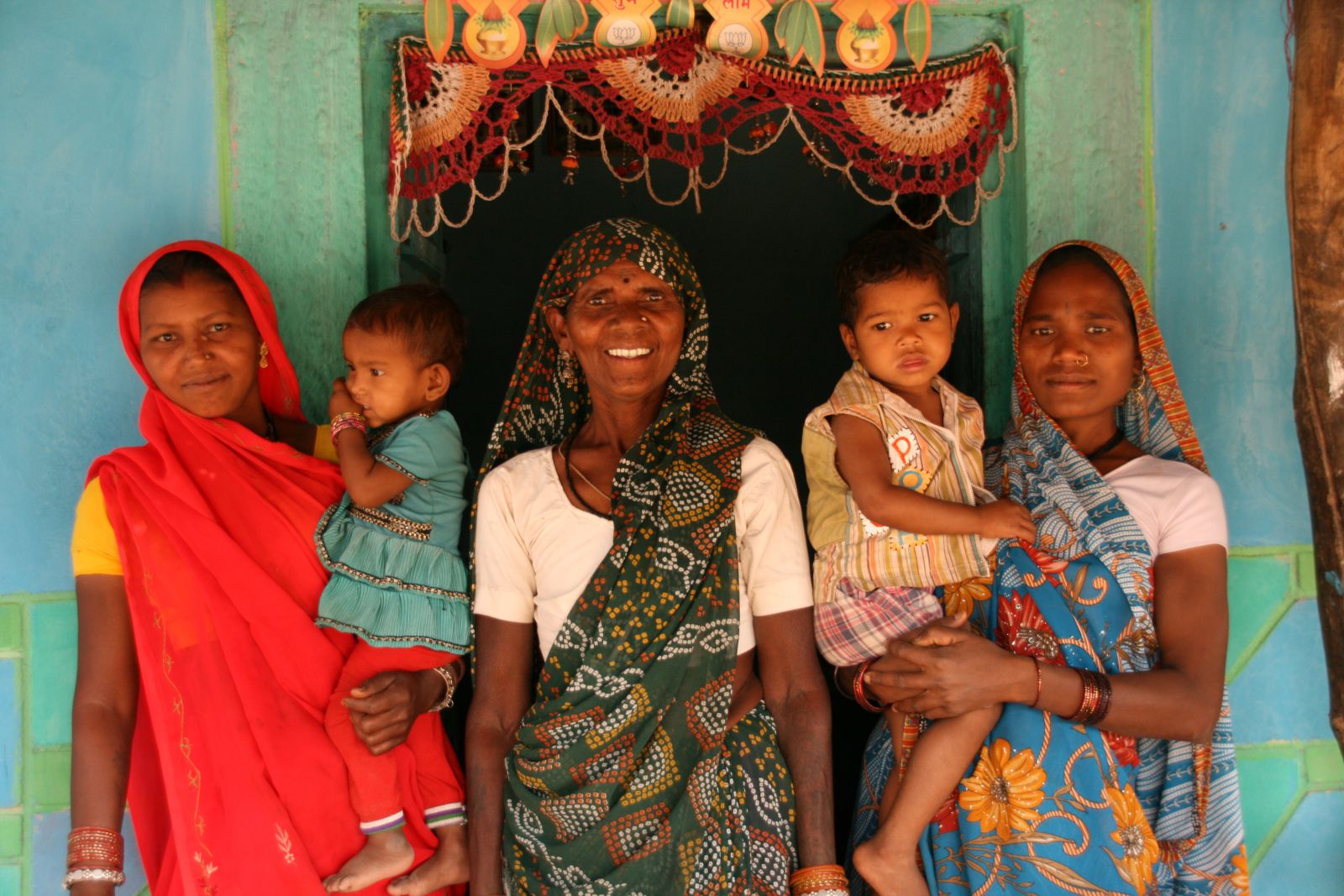 We've been engaged in community outreach in target villages for four years, focusing on malnutrition, and will leverage our existing relationships to focus on maternal health. By prioritizing maternal health and nutrition with targeted messaging and counseling, we aim to increase awareness in our target communities about local health challenges and where to access care.
In the short term, we'll mobilize communities and individual women to access care. In the long term, we hope to decrease maternal and infant mortality and the prevalence of malnutrition among children under five.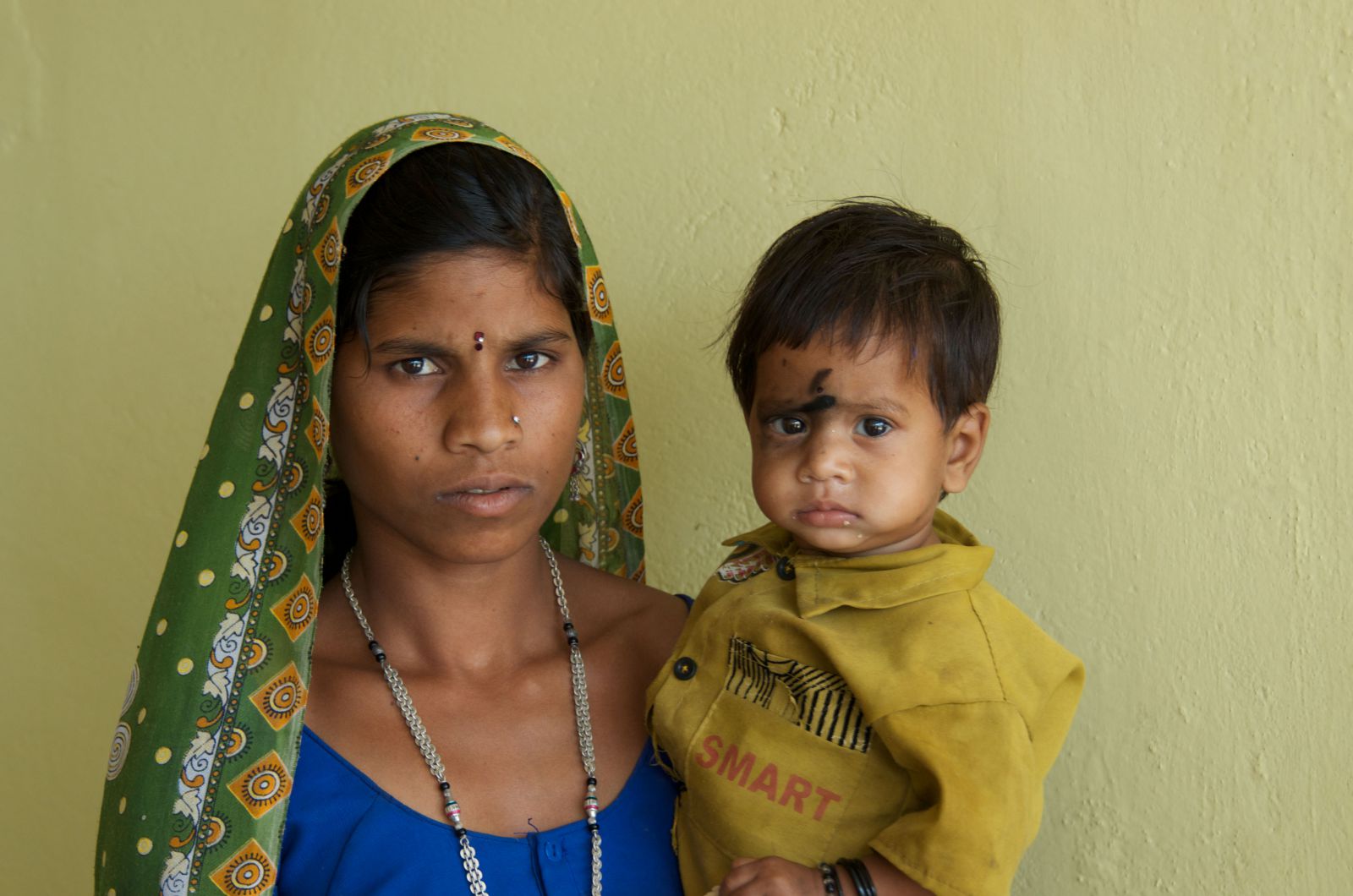 The Real Medicine Foundation works in the poorest and most remote districts in India. Many of our Community Nutrition Educators have to walk five kilometers to reach households without road connectivity. The lack of infrastructure also prevents women from these communities from accessing care.
With your support, we'll overcome these challenges, and our newly mobilized Community Nutrition Educators will reach women in remote areas who are in need of our services.