1 year impact report
"If the Self-Help Group model was introduced at the outset of LOCAL's work in the region (10 years), we would no longer need external help".
Impact for girls & women
30 groups of 20 women
Estimated girls & women affected
600
Broader impact
family plus community members
Estimated community members affected
10000
Empowering Haitian Women Through Self-Help Groups
In Northwest Haiti our partner, the Local Capacity Alliance (LOCAL), has continued to move forward the objectives of their unique community savings and loans model, the Self-Help Group (SHG). There are now over 30 groups of 20 women farmers, and over 200 groups total in the region. Together, these women have broken through the floor of chronic poverty and amassed over $300,000 in savings throughout the watershed. These are funds that each group lends to its members for them to invest.
Part of our matching loan program that you generously supported launched 4 local tool lending libraries and seed banks, which were stocked with 280 tools and 280 kg of locally appropriate seed varieties. The community resources allow poorer families to access tools that they need to work their land, and to "lease" seed for the season, improving their productivity, income and food security. Most of TWP's involvement includes funding workshops and skills development that helps farmers build and conserve their topsoil, store water, increase yields and incorporate trees into agricultural plans.
Savings aside, the SHGs have resulted in noted increases in gender equality, self-confidence and self-sufficiency, a decrease in family violence and village conflicts, and a stronger community fabric. Giving communities a mechanism for prioritizing their own development challenges, for saving their own capital and for investing in appropriate solutions is how Trees, Water & People likes to work.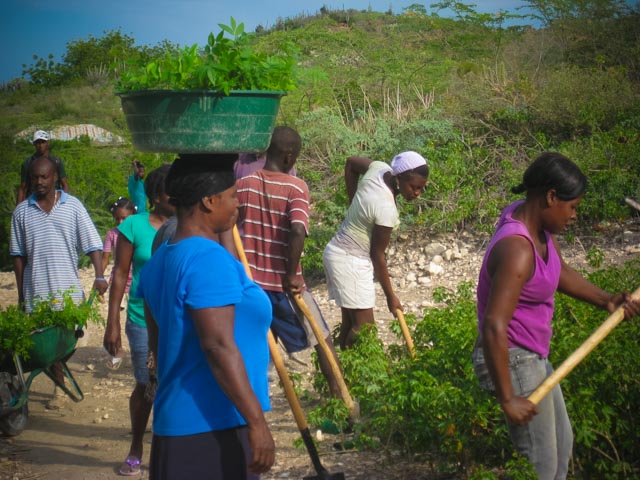 Get personal
SHG members often share the common sentiment that "if the Self-Help Group model was introduced at the outset of LOCAL's work in the region (10 years), we would no longer need external help". The majority of participating farmers have expressed such an overwhelming support and appreciation for the SHG approach that LOCAL has been unable to keep up with demand for new groups in the communities in which they work.
Risks and challenges
Implementing the loan program was more challenging than originally considered, as we didn't want to create disruptions in a functioning system. While we were able to offer some cash support to smaller groups of a lower economic status, much of the lending is being achieved via the tool lending library and seed bank, which is an investment that won't create new animosity or jealousy over resources, and which helps achieve the objective of ecosystemic stability and food security.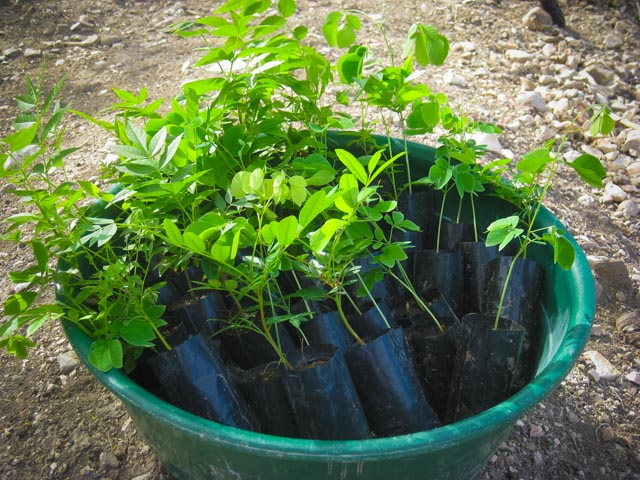 What we've learned
After 11 years working in the field of international development I have seen several examples of programs that didn't meet the expectations originally set, or which could have gone better. The SHG approach has changed this conversation entirely, as it has put local women in the drivers seat. THEY take the initiative to meet weekly, THEY learn how to save as a group and account for those savings, THEY determine the priorities for the community's development, and THEY invest to make it happen. While these communities are far from self-sufficient (the needs are too great for the level of poverty that exists), this approach has given them additional tools and capital to make significant strides toward a stable and prosperous reality.
Next steps
TWP has been supporting work in this region since 2007, but the SHG components have only recently taken hold and gained momentum. That said, we intend to continue funding work in the region for the foreseeable future, focused on families that depend on agricultural productivity to survive. The region is being affected more and more significantly by shifts in weather patterns brought about by climate change, and we work in solidarity with farmers in Haiti, Cuba, Honduras, Nicaragua, Guatemala and El Salvador who are struggling through similar challenges. This is why Trees, Water & People was formed 17 years ago, and our reasons for existing have only become more meaningful with time.
Budget
The $15,000 was used as follows:
Line Items

Projected budget

Amount spent so far

SHG Staff Support

Matching Loans in Cash

Tool Lending Library

Seed Banks

Local Transport

Monitoring/Evaluation

Admin/Overhead

Total

$3000

$3000

$2000

$1000

$1000

$2000

$3000

$15,000

$3000

$3000

$2000

$1000

$1000

$2000

$3000

$15,000
90 Day Report
Following the Example of the Women
November 26, 2014
Progress
In late October 2014, I was able to travel to Haiti to meet with our partners at the Local Capacity Alliance (LOCAL), who have taken over all field activities for the Ananda Marga Universal Relief Team (AMURT). Once at the project site, six hours northwest of Port-au-Prince, we launched into three days of visiting tree nurseries, reforestation sites, farm plots, and the Self Help Groups (SHGs) who will be supported by these Catapult funds throughout the coming year. Far from being the timid, poor victims on the margins of an economically challenged society, the women members of the Self Help Groups groups have taken charge of their development, and are dedicated to the notion of lifting themselves out of poverty. One testament to their success was a recent award received by LOCAL's Self Help Group coordinator Remise Belizaire, recognized as Digicel's "Entrepreneur of the Year" for the region – an honor bestowed on 10 outstanding leaders per year in Haiti.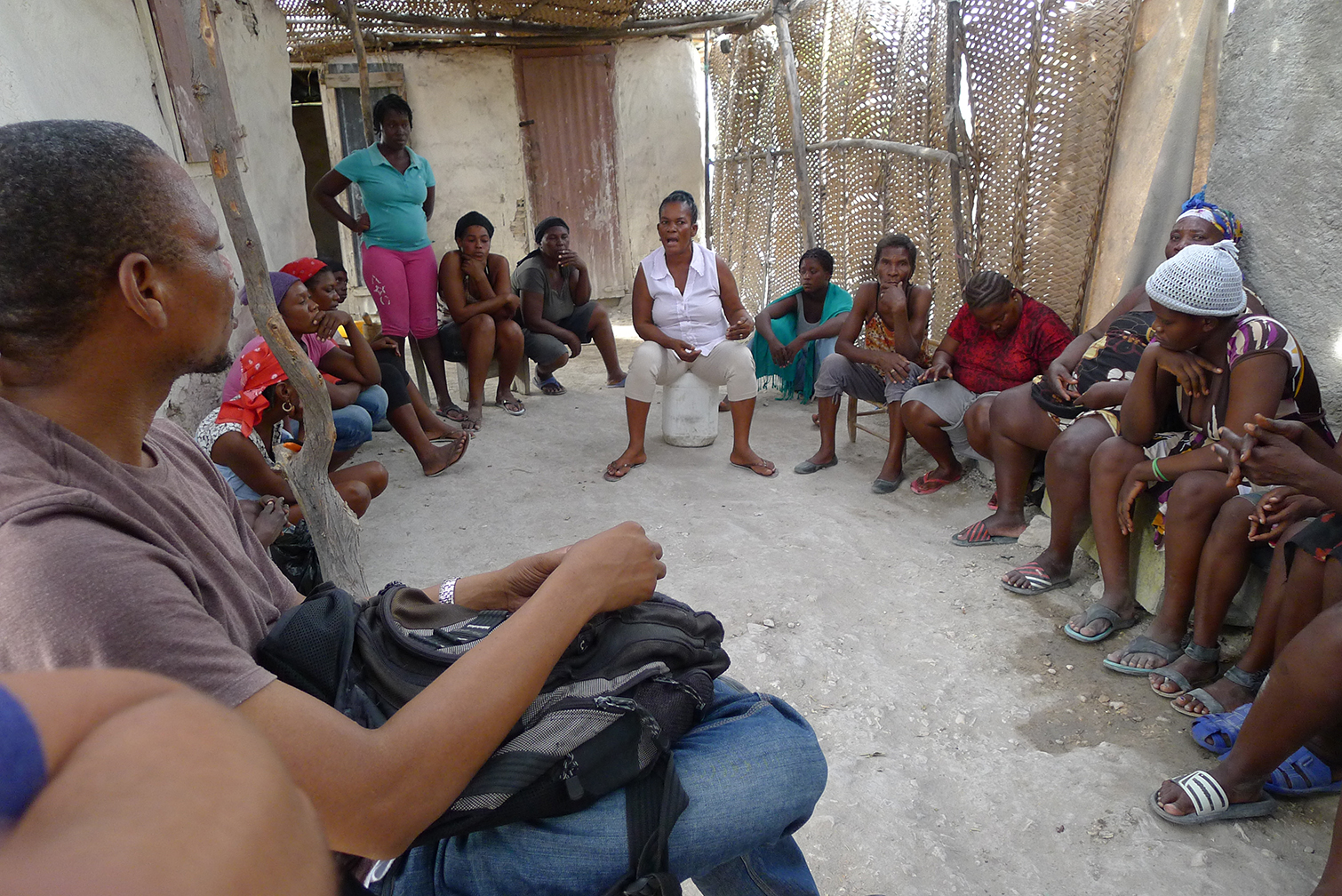 Risks and challenges
As the Self Help Group program grows, it places increasing levels of responsibility on the members of each group to manage their growth, keep their leaders in check, and to deal cooperatively with problems. Some groups have had members withdraw from the group and take their capital with them, which destabilizes the rhythm of the group and shrinks the pot of money available for loans. Even though they can only leave with what they actually deposited, a new member recruited to replace the old does not deposit the same amount in replacement, so the group's capital is reduced.
Get personal
"The Self Help Groups are not only for us to make money, it has also shown us how to live together, to collaborate, and how to work in groups"
"Our husbands have begun to understand the benefits we've been gaining from our Self Help Group, and have asked LOCAL to help start groups for men following the example of the women."
Next steps
LOCAL has just hired two Haitian Agronomists to manage the program, and they are in the process of developing a strategic plan for 2015, including activities with the Self Help Groups. Initially they will focus on working with the them to improve agricultural productivity, increase the use of tree crops and orchards, and to produce Moringa powder, a locally grown superfood, for sale and local consumption. Many groups have begun to discuss proposals for how they would invest a matching loan from Catapult.
Budget
There is still much disparity in quantities of capital saved by groups in larger village centers versus those in the remote countryside and smaller villages, so the focus of our Catapult grant will be to support the smaller groups so that they may increase their investment activity and resulting savings. The budget so far has been used to cover planning of the matching loan program, which will have to be implemented with care and intention to ensure maximum impact.
By providing matching loans to rural women farmers in Self Help Groups, we'll help promote sustainable land management and economic security.
Why we care: Deforestation in Haiti negatively affects the environment, economy, and livelihoods of women farmers, whose fates are tied to the productivity of their land.
How we're solving this: We're supporting 10 Self Help Groups for 200 women farmers who need loans to buy seeds, tools to plant, and soil conservation and agroforestry training.
Trees, Water & People and partner Ananda Marga Universal Relief Team are helping to increase the resilience of women farmers through an innovative savings and loan program that provides access to capital, spurs new investments, and encourages tree planting.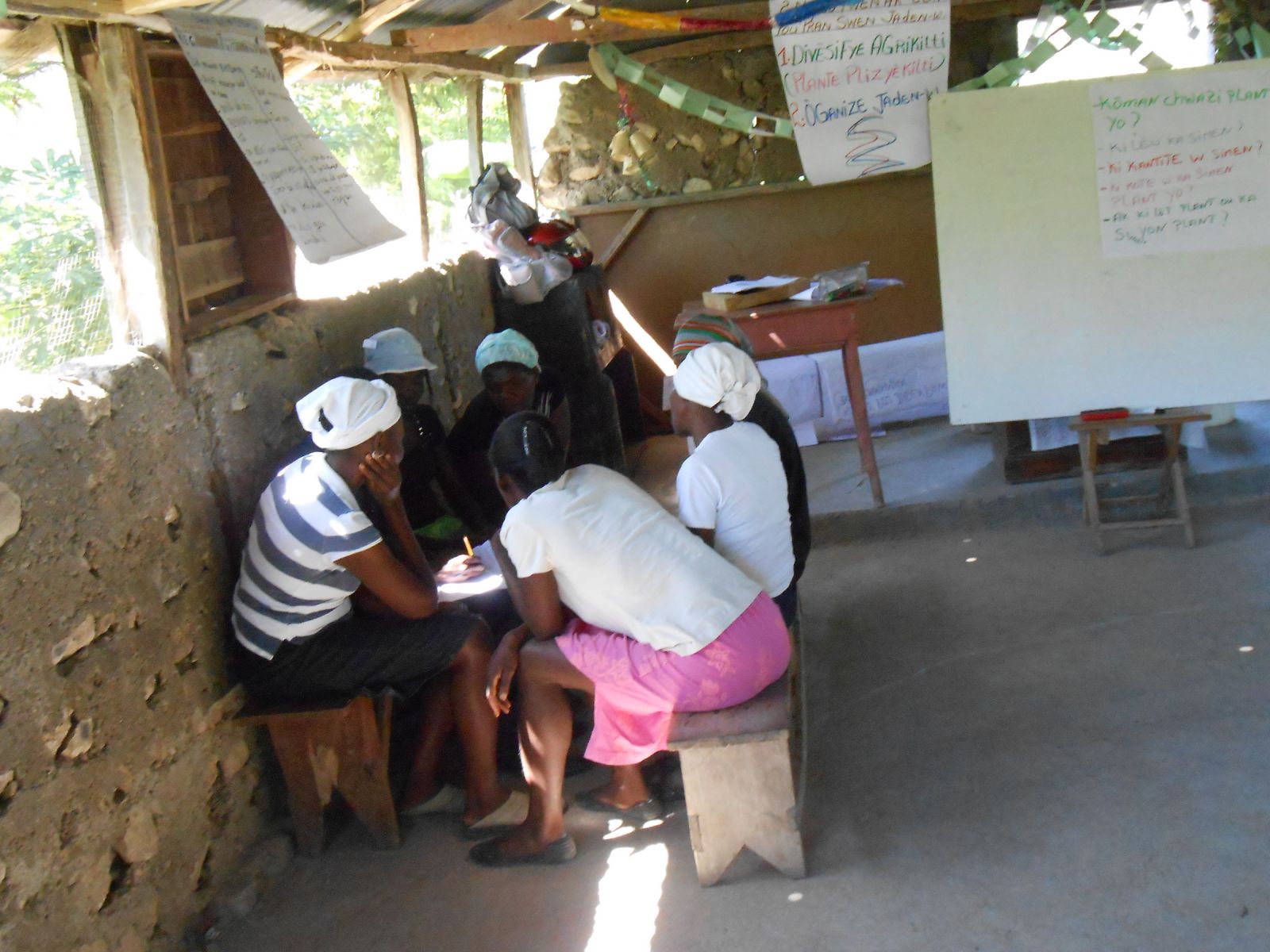 Haiti is the poorest country in the Western Hemisphere. Demand for forest products such as charcoal and construction timber has left only 2% to 4% of the country's original forest cover.
Making environmental protection financially beneficial allows farmers to achieve economic self-sufficiency while improving soil health and land productivity. Women participating in Self Help Groups generate their own capital, develop their own land management strategies, and build their self-esteem and productivity. Self Help Groups are based on peer saving and lending, empowering members to invest in their families, their land, and their communities.
Over the next year, our goal is to provide matching loans to 10 Self Help Groups, increasing our total number of groups from 15 to 25. With an average of 20 members each, we'll reach an additional 200 women farmers.
The matching loan program will help to incentivize savings. A $1,000 loan will be made to groups that reach $2,000 in savings – allowing them to increase the size of their microloans to members and speed economic growth among farmers.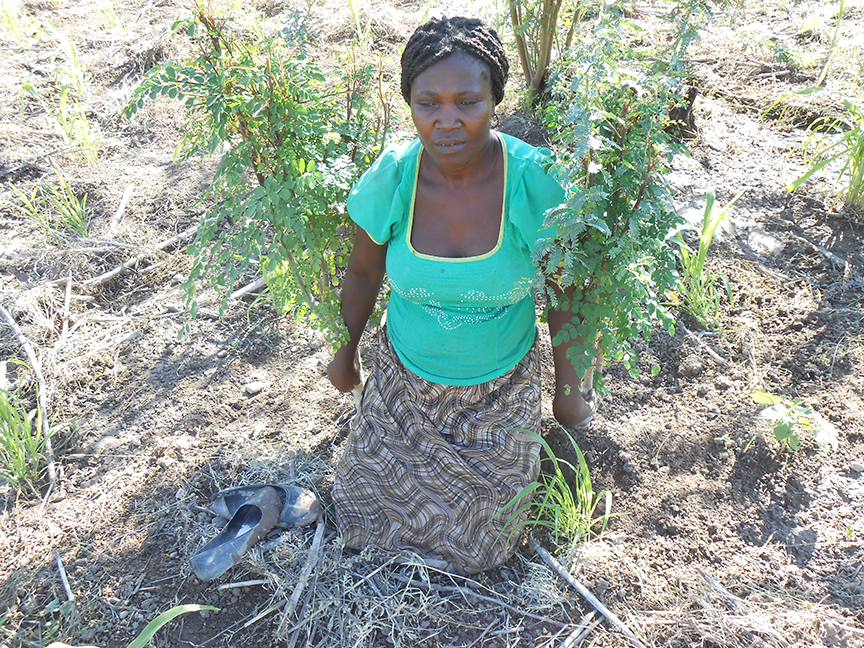 We understand that there are inherent risks in providing microloans to Self Help Group members. They may default on loans for personal, political, or environmental reasons. However, default rates on microloans are estimated at 2% to 5%, which is considerably lower than small loans made by commercial banks.
This project is based in a market-based land management approach that helps women farmers meet the growing demand for forest products. This approach empowers women to help themselves while, at the same time, conserving the environment.
Your support will provide critical matching loans for women to invest in infrastructure, small enterprise, or other endeavors beneficial to their farm and community.