1 year impact report
"In my early years we had one reading book between four of us, no maths book and no geography book – we just had to read off the board. Now we all have new books."
Impact for girls & women
2,906 girls attended schools with new classrooms and toilets, or participated in training on safe hygiene practices. 1,117 women attended public event discussions.
Estimated girls & women affected
4,023
Broader impact
This is the estimated population of Tera, Bankilaré, Say, and Torodi (the four project regions). This population is expected to benefit from improved education and better decisions benefitting the whole community
Estimated community members affected
870,000
Education for all
At the bottom of many development indicators, Niger faces complex challenges. Recent displacement of people as a result of insecurity, food shortages, and the general economic situation in the region have added to pre-existing problems, including widespread poverty, illiteracy, and inequality between women and men. The lack of education is an important factor holding the country back. Children need better local access to schools and existing schools are in need of investment, with no toilets and classes held in straw huts or under trees. Oxfam has been working at 18 rural schools in the Tillabery region of south-western Niger, in partnership with local organisations and the local and regional government. The project is building new school classrooms and toilets to serve as models, and promoting teaching methods which can be adopted by other schools in the region, and more widely, to improve children's experience at school, their health, and give them the best chance to live free from poverty in the future.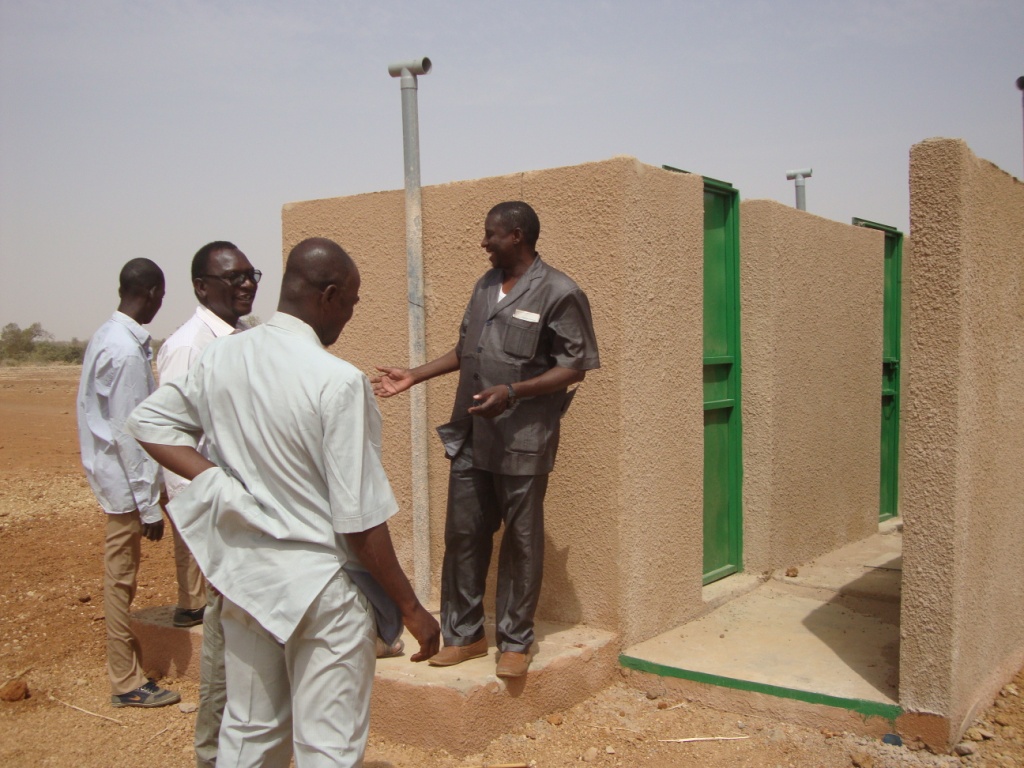 Get personal
"In my early years we had one reading book between four of us, no maths book and no geography book – we just had to read off the board. Now we all have new books. Every day we discover new things about our country and the rest of the world." - Naffisatou Ousmane, 12, Tillé
Risks and challenges
Unusually heavy rains and flooding during the rainy season delayed construction of the classrooms by five months.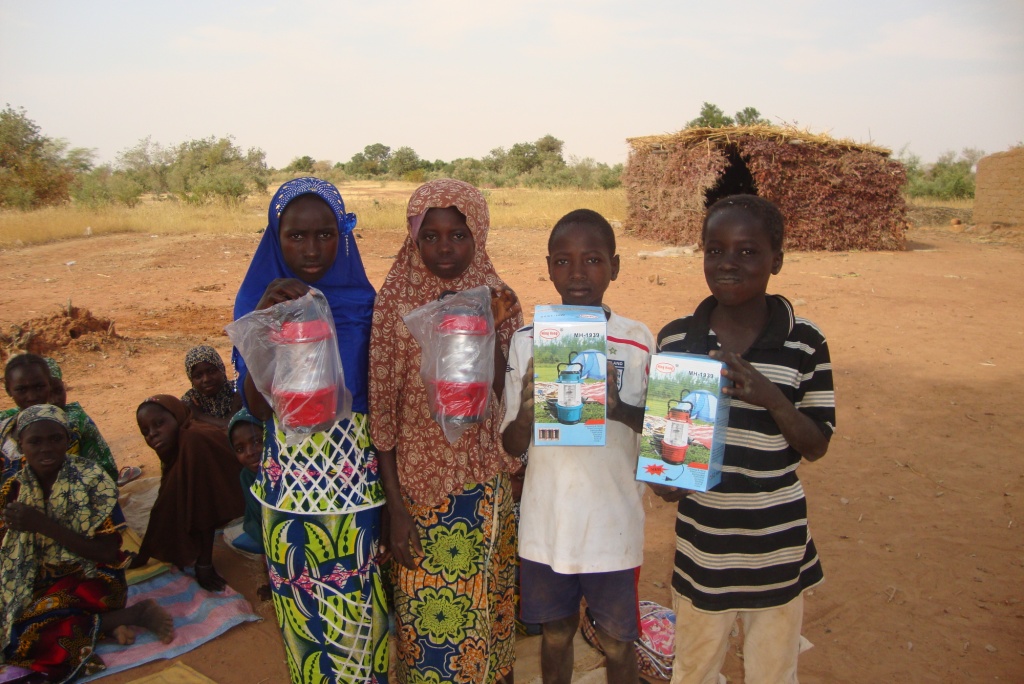 What we've learned
We have established successful partnerships with local organisations and authorities, demonstrating the effectiveness of model schools in the Tillabery district. The school enrollment rate in the project areas is at 85%, above the regional and national averages (75% nd 82%). Another success has been through radio programmes, with around 10,000 community members listening to a series of 107 radio broadcasts, made in French and local languages on the importance of girls' education.
Next steps
The project is continuing for a final year, building on our many years of supporting education in rural Niger. We are continuing to work with the government to scale up and replicate this approach in other parts of the country. In support of these activities, we are increasing the skills and confidence of communities and school management committees and working to change long-held attitudes – especially to girls' education – so improvements can be sustained in the long term.
Budget
At the request of project communities, additional funds were allocated to activities encouraging girls' enrollment, while savings were made on activities for supporting communities to lobby for increased government support.
Line Items

Projected budget

Amount spent so far

Improving schools

Better sanitation

Improving education quality

National advocacy

Project management

Supporting Animatrices campaign

$7,468

$2,069

$1,859

$1,730

$4,754

$1,136

$7,468

$2,069

$1,859

$1,730

$4,754

$1,136
More information
With the support of the project, the district government in Torodi and local town halls carried out consultations with religious leaders, community leaders, school inspectors, representatives of the Ministry of Education, and community groups to design a strategy for improving provision of education. This strategy will be shared with other district authorities for replication. If Oxfam's approach is followed, this will mean more children getting an education.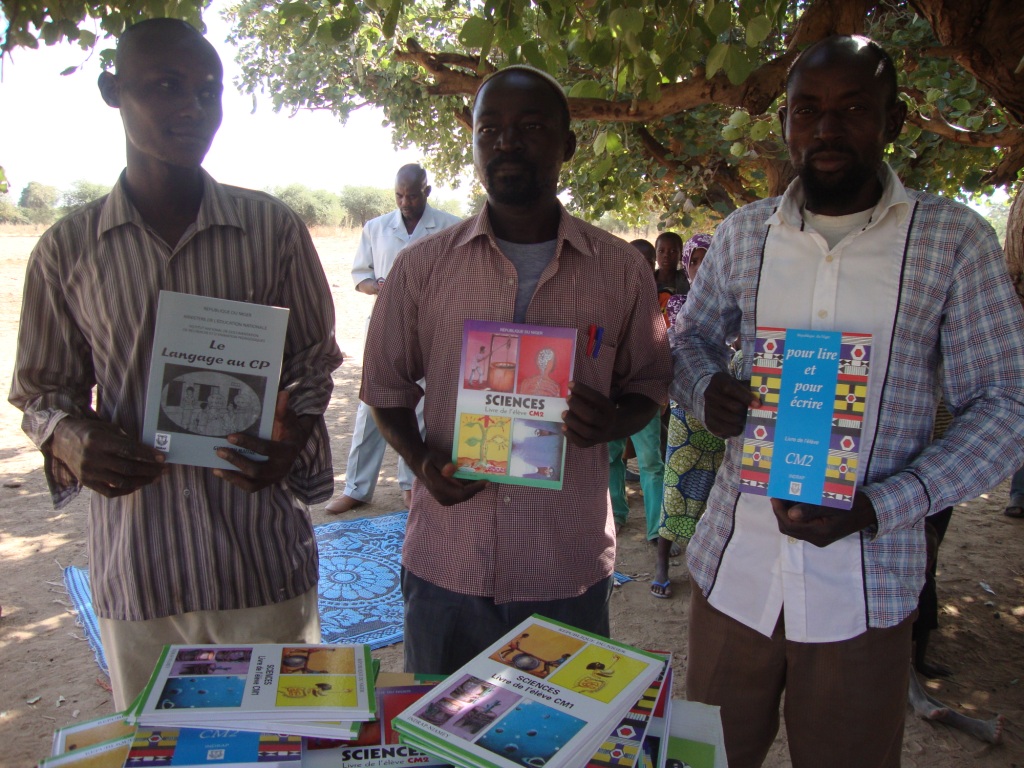 90 day report
Giving girls the education they're entitled to
posted Nov 18, 2013 by Rati Bishnoi
Progress
The advocacy campaign promoting girls education has started and is encouraging parents to send girls to school for the start of the new school year. The process for constructing classrooms was started in June. Construction is expected to continue through to the end of October around the time of the new school year. Desks, benches, books and stationery will be provided once construction is complete.
The new facilities will mean that children are protected from the sun, wind and rain while they study and the new equipment will improve the likelihood of them staying in school and passing exams. Teacher training is beginning at the end of September and practical sessions will continue into term-time.
However, work with the school committees, parents associations and mothers' support groups began in September to look for ways of increasing school attendance and improving school facilities, for example, by installing fencing to keep animals out of the school grounds.
Risks and challenges
The rains started in June, a little late. Oxfam's wider 'One Oxfam' approach has been applied to support refugees and livelihood activities in the region (Tillabery), meaning that Oxfam staff and partners from the project provide some support and carry out their activities with the wider situation in mind. The livelihood activities and work with refugees are not part of Projects Direct but are very important for maintaining stability in the communities where Projects Direct is working. An event for young education champions to campaign on improving education was postponed due to security concerns. The event will be rescheduled to coincide with one of the national days for promoting education.
Get personal
"People now realise the importance of education. The success of any individual depends on his ability to resolve or find a solution to problems. For the students, success at school flows from their ability to read and understand the teaching they receive. And yet today everyone believes that the students are at a low level. The books mean that the level of the students can be raised." - Djibrilla Issa Daouda, head teacher of Bambaré primary school
Next steps
An event organised for young education champions to speak on promoting education will be rescheduled to coincide with one of the national days for promoting education. The Oxfam team is also providing support to local organisations and campaigners through an advocacy network to plan campaigns for the year. At the same time the project team are planning two visits for the minister for education to come to the schools participating in the project.
Further reading
Improve education for girls in poor, rural communities in Niger
Why we care: In Niger, more than 1 million children—700,000 of who are girls—do not go to school.
How we're solving this: Children will benefit from new school and sanitation facilities and a better learning environment.
Oxfam has been promoting the right of all children to an education in Niger since 2001. Partnering with the government, a national coalition of education advocates, and local organisations, this project focuses on improving community and government involvement in providing quality education for all children in Tillabery, southwest Niger.
Project plans are part of Oxfam's wider education programme in Niger and build on earlier successes, which have led to significant changes in communities where Oxfam has worked. For example, animatrices (trained community volunteers) have played an important role in encouraging good hygiene practices in schools and communities.
The schools Oxfam supports have also seen increased numbers of girls enrolling. Last year, Oxfam helped 900 students—495 of them girls— attend school for the first time. We also encouraged greater involvement from parents through school management committees, parent-teacher associations and mothers' associations.
The funding from this project will help construct new classrooms, build new toilets and teach children safe hygiene practices. Quality of teaching will be enhanced through supporting teachers' development, establishing reading groups and organizing literacy classes.
In particular, girls' education will be promoted with the help of community animatrices; encouraging discussions about girls' education during community events, such as weddings and village celebrations, and through radio programmes.
Communities will also be supported to lobby for increased government support through television and radio messaging, mentoring local organizations and supporting district education authorities.