90 Day Report
10,000 children closer
July 7th, 2014
Progress
This is the final update, there is no one-year progress report.
Thanks to your support, Shot@Life will be able to help deliver over 10,000 measles vaccines to children in developing countries like the Democratic Republic of the Congo (DRC). The World Health Organization (WHO) recently reported that we've made significant progress - measles deaths worldwide dropped 78% between 2000 and 2012. Despite these steps forward, more than 20 million infants worldwide did not receive measles vaccines last year, and 330 people, mostly children, still die each day from this disease. One country in particular, the Democratic Republic of the Congo, continually tops the measles outbreak lists. In September 2013, the Measles & Rubella Initiative, a global partnership led by the United Nations Foundation, American Red Cross, U.S. Centers for Disease Control and Prevention, UNICEF, and WHO, in coordination with the GAVI Alliance, began a campaign to vaccinate children in the Democratic Republic of the Congo. Thanks to your donations, Shot@Life will be able to contribute 10,000 measles vaccines to this campaign and others like it!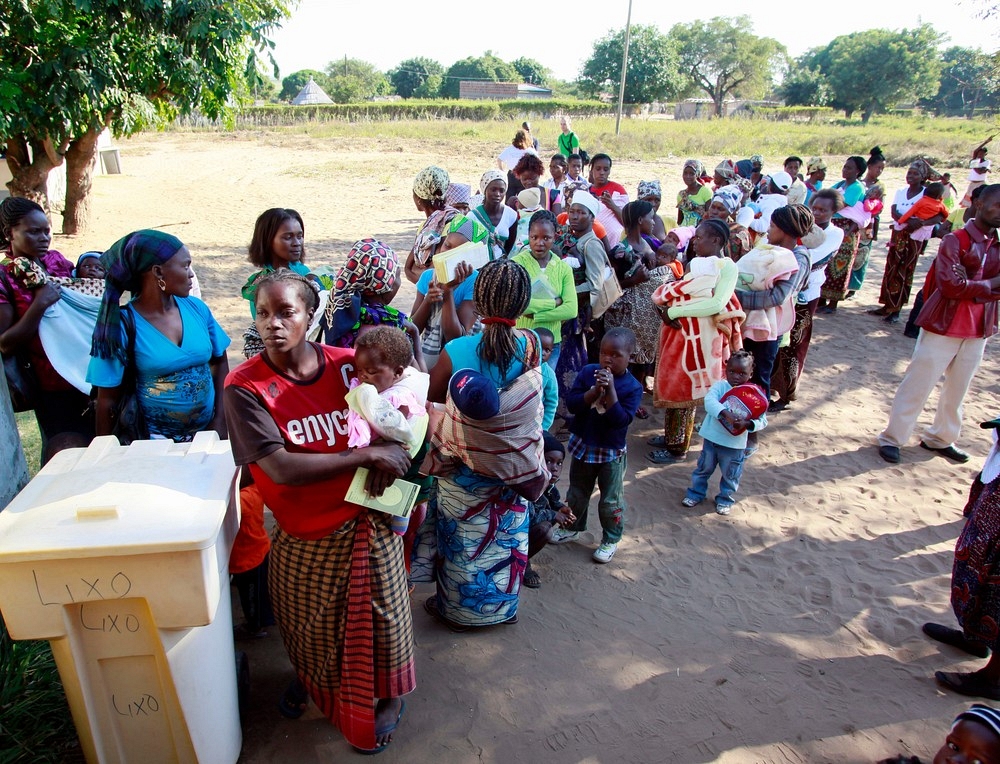 Risks and challenges
There are many risks and challenges associated with delivering vaccines in developing countries. These countries are often remote or have clinics that lack appropriate road or transportation systems to deliver vaccines. In other cases, countries face civil unrest that prevents medical workers from reaching the vaccination site. Also, because of varying cultures, people can be apprehensive about the vaccine workers or the vaccines themselves after years of hearing false tales and rumors. Lastly, vaccines must remain at a constant temperature until administered, and without proper technology they will expire before they reach the children in need. Despite these challenges, we continue to push forward and make progress in eradicating vaccine preventable diseases.
Get personal
"We are so thankful for the partnership with Catapult and Johnson & Johnson, as well as the support from donors like you who helped us reach the goal of 10,000 measles vaccines. Thanks to your donations, moms who walk over 15 miles in developing countries to vaccinate their children against measles will be sure to receive those vaccines and not have made the walk in vain. Thank you for your generous support." - Devi Thomas, Director.
Next steps
Now that we have received your generous donations, these funds will be passed to our on the ground partners who will deliver and administer the vaccines during routine immunizations and special vaccination campaigns in developing countries. Thanks to you, more children will be reaching their fifth birthday and will go on to have a shot at many more opportunities they would not have had without the lifesaving vaccines.
Further reading
Read more about how Shot@Life is trying to Stop the Spots.
Every child deserves a shot at a healthy life, no matter where they live.
Why we care: Infectious diseases kill more than 1.5 million children yearly.
How we're solving this: Vaccinating 10,000 children against measles.
Shot@Life delivers life-saving vaccines through our partners, the World Health Organization, UNICEF and the GAVI Alliance. We deliver vaccines to countries where these diseases continue to have the most devastating effects as well as disaster-affected areas, where children as young as six months old are at serious risk for contracting and spreading infectious diseases, like measles.
The World Health Organization, along with the Philippines Government, recently launched a mass vaccination campaign to prevent outbreaks of measles. Super Typhoon Haiyan devastated the Philippines and has left countless people displaced and living in crowded, unsanitary conditions. As the people of the Philippines recover from the effects of Haiyan, continuing Shot@Life's effort is more important than ever.
Funding from this project will help Shot@Life and the WHO vaccinate 10,000 children in the Philippines and the worst-affected countries against measles.
Immunization has saved the lives of more children than any other medical intervention in the last 50 years. Vaccines are also one of the most cost-effective ways to save and improve the lives of children worldwide. Just $5 immunizes two children against measles.
With your tax-deductible donations, many girls affected by natural disasters will have the chance at first steps, giggles, best friends, and first days of school.