1 year impact report
We are doing our utmost to secure sustainability for our work with women and girls who have survived human trafficking.
Impact for girls & women
umber of open legal case files in our Law Centre in relation to victims of trafficking.
Estimated girls & women affected
19
Broader impact
Prevention of recruitment, arrived at by extrapolation of the annual statistical report on human trafficking and the spread of the online sex industry
Estimated community members affected
1000
Supporting migrant women and girls surviving trafficking
Our project focused on providing advocacy and legal aid to victims of trafficking through hiring an Anti-trafficking advocacy officer to work with our Law Centre and also focussed on extensive communications work. Our legal team deals with various legal queries and matters, and its most pressing priority is supporting women and girls exploited through human trafficking. Thanks to Catapult we had an officer who acted exclusively on these cases. In addition to our extensive legal and advocacy work in support of the recovery of these women and girls, we engaged in work to address the young age of our clients. We studied the existing provisions in relation to the prevention of the grooming of young girls into prostitution, pornography and other types of sexual exploitation and we established that there weren't sufficient legal deterrents to stop this form of criminal activity. We then developed a legal analysis paper which was presented to feminist members of the Dáil (Irish parliament) who decided to support the introduction of such an offence, and the bill was eventually presented and debated in the houses of the parliament. It was then included in suitable legislation on broader sexual offences provisions. We have also continued to focus on generating media to report on the issue of sex trafficking in Ireland and have received wide coverage in print, on the radio, online, and on television. Training of stakeholders has also taken place, (including training the Irish police).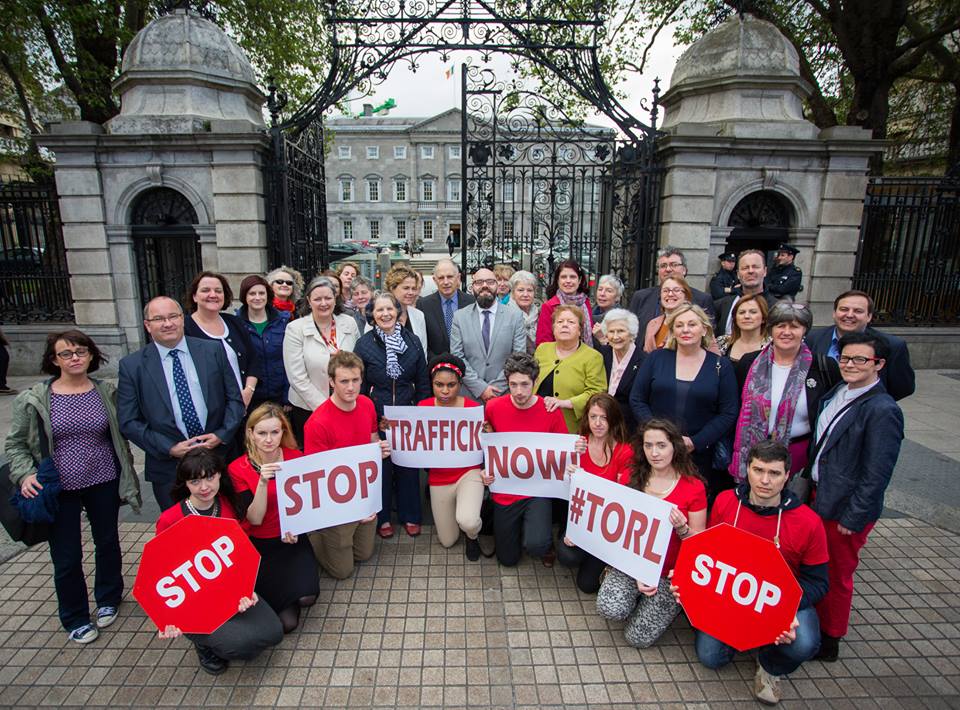 Get personal
"I feel like nothing. I feel dirty. I feel confused and upset all the time. I want to get out of this work. I want a normal life. "
"It felt like a prison…I was on call 24/7. I saw between five and seven men a day…"
Risks and challenges
The main risk is that we are unable to continue this work due shortage of funding, particularly since the service is already an established valuable resource for people and agencies who refer vulnerable women to us. Other challenges stem from the fact that we have limited resources and cannot support an indefinite number of women in need.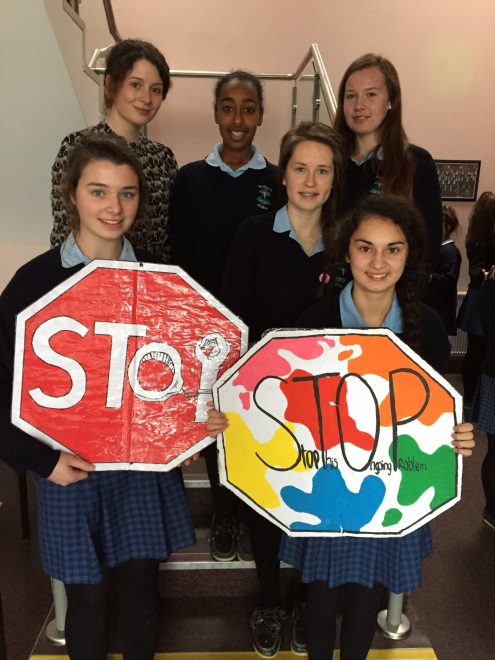 What we've learned
The project funding worked very well for us and allowed us to achieve goals exceeding those originally expected. We believe that this mode of funding allows greater awareness among people, who through Catapult are given a meaningful avenue to contribute to the social causes we identify in our daily work with vulnerable migrant populations. Last but not least this funding project worked well for us because it promotes a gendered understanding of migration and trafficking and raises awareness about the disproportionate levels of exploitation and abuse it causes to women and girls. This funding model, whereby supporters are matched with worthwhile social causes, is an effective and invaluable one.
Next steps
We are doing our utmost to secure sustainability for our work with women and girls who have survived human trafficking. Although this is a difficult task in the present financial climate, it is vital to continue in the context of the acute migration crisis in Europe, which we know will cause absolute devastation to women, mothers and girls who will be vulnerable to smugglers, male migrants, corrupt officials, traffickers and pimps on their road to safety.
Budget
We appointed an experienced Anti-trafficking advocacy officer for a period of 6 months, as agreed under the funding terms and we implemented an extensive communications campaign.
Further Reading
90 Day Report
We have provided a voice to survivors of sex trafficking
November 19, 2014
Progress
We have hired a full-time Anti-Trafficking Officer to work with women and girls who are survivors of human trafficking for the purposes of sexual exploitation. We have provided representation to ensure survivors access their legal rights. We are presently assisting seventeen survivors, one of whom is a minor. We continue to advocate for enhanced protection, by leading international projects, hosting conferences and schedule meetings with important stakeholders.
On October 17th we hosted a conference with over a hundren attendees for EU Anti-Trafficking Day. The Minister for Justice and Equality delivered the keynote address. We also presented the stories of survivors and outlined our work. We have worked closely with the media to report on the issue of sex trafficking in Ireland. We have received wide coverage in print, on the radio, online, and on television on EU Anti-Trafficking Day.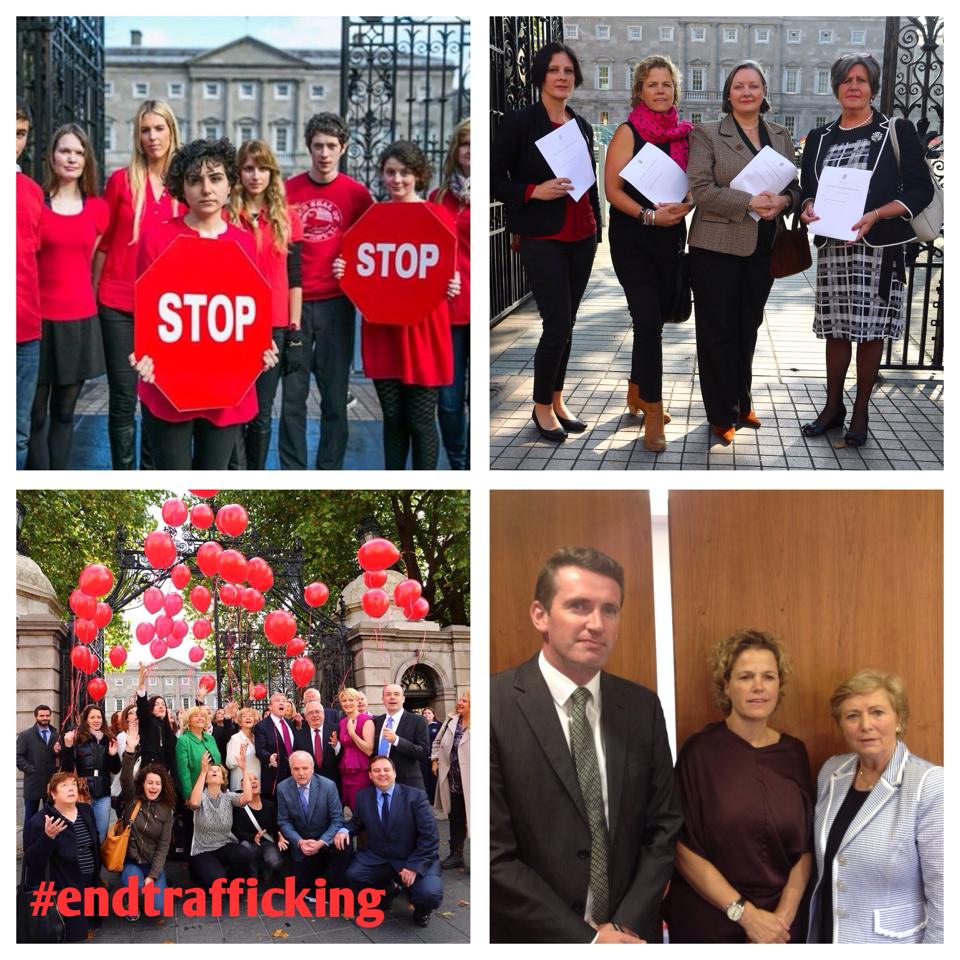 Risks and challenges
Our greatest challenge in providing legal representation to survivors of trafficking for the purposes of sexual exploitation is ensuring that they are aware of our service. Survivors can be very vulnerable and may not be aware of their rights. Our Anti-Trafficking Officer does outreach work to ensure that all relevant services are familiar with our work, and refer survivors to us as early as possible.
Get personal
"I was fifteen. It went on for six or seven years."
"I had his fingerprints in my neck for weeks. I couldn't breathe for a half an hour."
Next steps
We will continue to assist survivors of trafficking, through our Anti-Trafficking Officer and Independent Law Centre. We plan to host three trainings with stakeholders on the importance of early legal advice in early 2015. We will also continue to advocate on behalf of victims through meetings with decision-makers and policy influencers.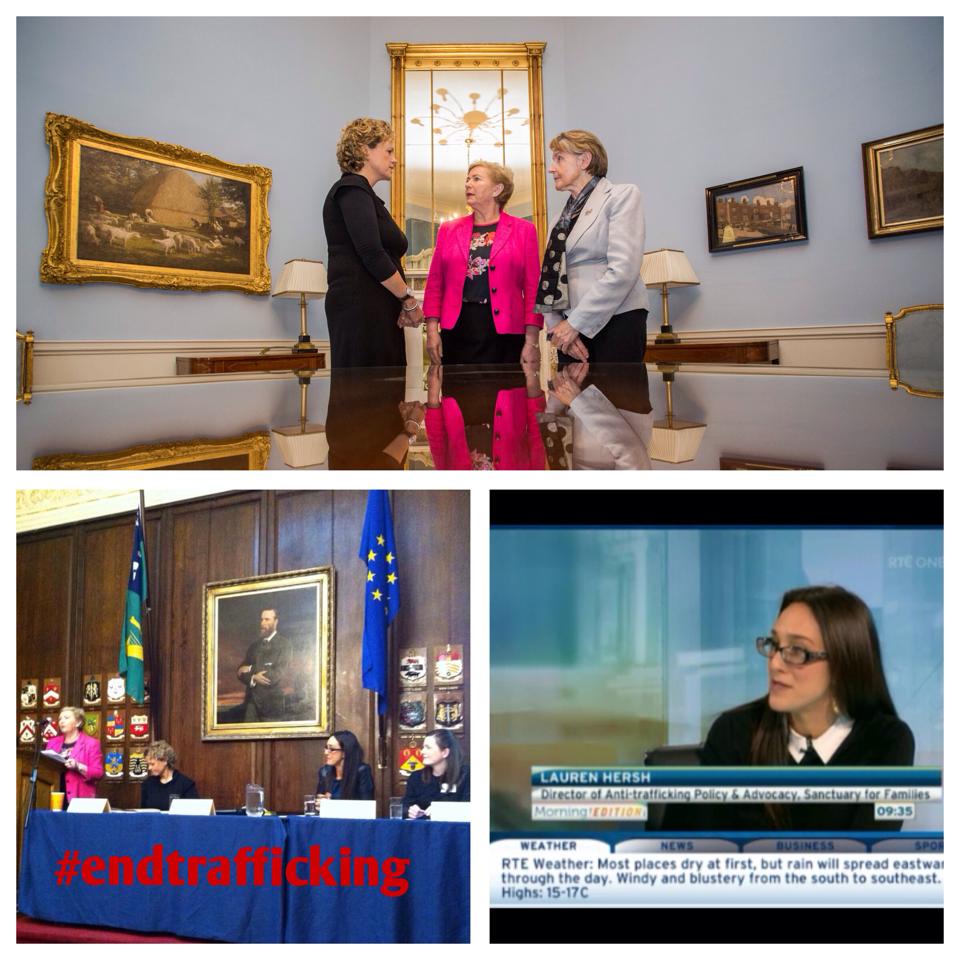 Further reading
Find out more about our work on our website.
Legal support enables women and girls survivors of trafficking to access their rights.
Why we care: In 2012 alone, 48 trafficking survivors were identified. 23 were children.
How we're solving this: By providing legal representation to women and girls, survivors of trafficking.
We'll hire a full-time Anti-Trafficking officer for 6 months to provide holistic work with women and girls who have survived human trafficking, which will include advocacy for enhanced protection and access to legal rights and assistance of the legal team at our Independent Law Centre.
The work of the anti-trafficking officer will provide the vital link between the knowledge from the individual legal cases and advocacy work based on this knowledge.
Our project will be supported by a robust communications strategy, reaching out to press, radio, television, and social media outlets. We'll issue press releases, for example on Anti-Trafficking Day in October, to highlight the issues and engage with the media to spread these messages.
We know that this issue disproportionately affects women and girls of migrant origin. They are at heightened risk of sexual violence, unplanned pregnancies, and other psychological disorders.
These women and girls are deceived by false promises of new lives in Western Europe, only to discover later that their new reality is bleak. They need our help.
We've been assisting victims of trafficking since 2001. Our work has a long-lasting impact as we assist and represent victims of trafficking in Ireland. Through our advocacy and communications work, we continue to change lives by providing legal representation to survivors of trafficking in Ireland.