1 year impact report
82 women and girls in Afghanistan have received, or are in the process of receiving, access to justice.
Impact for girls & women
This is the number of clients who were provided legal services by Ms. Rabiya Hashimi.
Estimated girls & women affected
82
Broader impact
This estimate includes the clients' female family members, assuming each client has at least two.
Estimated community members affected
160+
Justice and hope served
Through your support, 82 women and girls in Afghanistan have received, or are in the process of receiving, access to justice. The women and girls who came to Women for Afghan Women for legal services over the past 12 months have been victims of a litany of human rights abuses including domestic violence, forced marriages, and rape. Your generosity hired Women for Afghan Women (WAW) Kabul lawyer, Ms. Rabiya Hashimi. Of her 82 cases, 68 have been resolved, to date. Ms. Hashimi will be following up with these clients to check in on their safety and well-being, as well as ensure that their legal rights are upheld. Justice and hope have been served. Women who were falsely accused of adultery and sentenced to prison were proven innocent and reunited with their families. Girls who were forcibly engaged to older men were given back their childhoods. Women who had been abused for decades were granted divorces from their "husbands" and are now living more peaceful lives. Because of you, these women and girls are now free.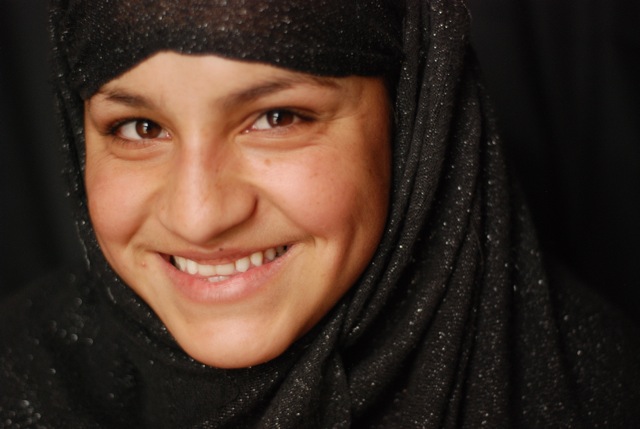 Get personal
The family of Najia, 21, abused her for years. When she ran away from home to escape the violence, she met and fell in love with a man named Nasim. Najia's family found out and accused her of sexual relations outside of marriage, a crime in Afghanistan. Police referred Najia to WAW. Ms. Hashimi proved that Najia was innocent and Najia and Nasim were allowed to marry. The happy couple looks forward to starting a family.
Risks and challenges
Providing legal services to women in Afghanistan is a very dangerous endeavor. During the process of working on Najia's case, Ms. Hashimi faced constant threats by Najia's brother and father. They accused Ms. Hashimi of kidnapping Najia and caused chaos in court by yelling at her. Concerned for the safety of Ms. Hashimi and her family, WAW contacted the police. The threats stopped and Ms. Hashimi resolved Najia's legal case without any serious incidences. "Najia's case was the most difficult case of my career. I am happy it was resolved and Najia and Nasim are now legally married," Ms. Hashimi said.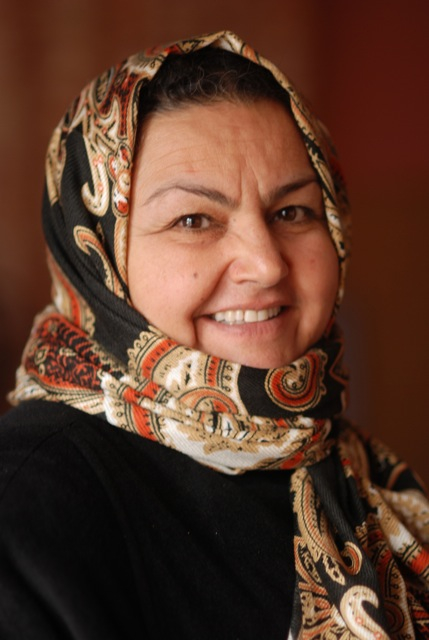 What we've learned
Obstacles arise at every level of the criminal justice system in Afghanistan, ranging from inefficient crime reporting to corruption. In order to combat this, WAW lawyers must continue to fight inconsistencies within the Afghan justice system and maintain an aggressive approach to demanding that government officials comply with civil law.
Next steps
WAW will continue to provide legal services to Afghan women and girls. Ms. Hashimi, who has proven to be an integral member of the Kabul Family Guidance Center, will continue to protect the legal rights of Afghan women and girls through WAW.
Budget
| | | |
| --- | --- | --- |
| Line Items | Projected budget | Amount spent so far |
| Salary and fringe benefits for Kabul lawyer | $8,400 | $8,400 |
Further reading
http://www.nytimes.com/2014/06/18/world/asia/forbidden-afghan-couple-reunited-after-arrests.html?_r=0
http://www.nytimes.com/2014/07/20/world/asia/struggling-to-keep-afghan-girl-safe-after-a-mullah-is-accused-of-rape.html
90 Day Report
YOUR support is ensuring justice and peace for Afghan women and girls
Progress
Since receiving Catapult funding, Women for Afghan Women (WAW) has hired a full-time lawyer, Rabiya Hashimi, to join our Kabul Family Guidance Center. Ms. Hashimi has a law degree from Kabul University and seven years of experience working in the field. Prior to joining WAW, Ms. Hashimi worked for the Afghan legal aid organization, Da Qanoon Ghushtonky.
Since joining the WAW, Ms. Hashimi has worked on 42 cases. The majority of cases are for victims of domestic violence, with others focused on forbidden marriage, forced marriage, rape, adultery, and child custody requests.
Of the 42 cases, 15 have been resolved. Five cases were women who had been accused of committing adultery and faced long prison terms. Due to Ms. Hashimi's exceptional diligence in court, all five clients were proven innocent and released from prison. The remaining 10 cases were resolved through negotiations and legal agreements made by Ms. Hashimi with the Attorney General and local police departments.
Video link: Spirit Indestructible-Narrated by Dan Rather
Risks and challenges
The legal system in Afghanistan is rife with barriers that make accessing justice for victims of human rights violations a challenge. The most significant barrier is widespread impunity for crimes against women. For WAW lawyers, obstacles arise at every level. From inefficient crime reporting, to the blackmailing of judges, and the lack of thorough investigation by officials into crimes against women, WAW lawyers must work resolutely to overcome these barriers to access justice for women and girls in Afghanistan.
Furthermore, supporting women's rights in Afghanistan can be dangerous. Many of WAW's lawyers have received threats from disgruntled family members and/or conservative groups attempting to scare them into inaction.
Get personal
Momana's case: Momana faced severe physical abuse at the hands of her husband. One evening she escaped to the local Department of Women's Affairs, which then referred her to WAW. Ms. Hashimi fought Momana's case in court and Momana's husband received a prison sentence of two years for abusing his wife. Ms. Hashimi is currently working on securing Momana a divorce.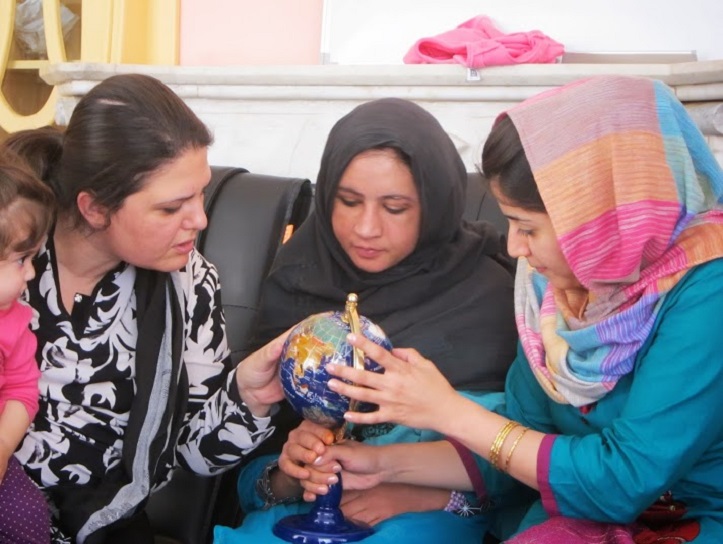 Next steps
Over the next year, Ms. Hashimi will continue to provide legal aid to victims of human rights violations. She, along with the other lawyers working at the Kabul FGC, will continue to undergo timely and relevant trainings to ensure that they are best equipped to transverse the challenges within Afghan justice system and secure justice for thousands of women and girls.
Budget
Thus far, $2,150 has been spent on Ms. Hashimi's annual salary including fringe benefits. WAW is on track to utilizing the full $8,400 to pay for Ms. Hahimi's salary by next July.
| | | |
| --- | --- | --- |
| Line Items | Projected budget | Amount spent so far |
| Annual salary for one attorney including fringe benefits | $8,400 | $2,150 |
More information
Since launching our first Family Guidance Center and Shelter in Kabul in 2007, WAW has expanded to 10 provinces around the country and has helped over 7,500 women obtain their legal rights, access to justice, and build violence-free lives.
Additional resources
To learn more about accessing justice for women in Afghanistan, please read the following articles:
Women for Afghan Women works for justice and peace for all Afghan women and girls.
Why We Care: Crimes such as rape, child marriage, and forced prostitution were criminalized for the first time in Afghanistan in 2009. Four years later, the law is rarely implemented and women and girls continue to suffer with little opportunity for respite.
How we're solving this: Women for Afghan Women provides women and girls who have suffered gross human rights violations with legal aid and counseling by trained attorneys.
Women for Afghan Women (WAW) was founded in 2001 to advocate for Afghan women and girls both in Afghanistan and New York, recognizing that they are one of the most underserved and vulnerable populations in the world, due to the country's political turmoil and corruption, debilitating poverty, and misogynistic customs and beliefs. In fact, in June 2011, a full decade after the overthrow of the Taliban, a TrustLaw poll ranked Afghanistan as the world's most dangerous country for women.
In 2007, WAW opened its first Family Guidance Center (FGC) and shelter in Kabul to provide legal assistance, counseling, mediation, and safe shelter to women and girls who are victims of human rights violations.
Six years and over 7,000 cases later, WAW has FGCs and shelters in seven more provinces, but the demand for our programs and services is only increasing, especially as more women and girls learn about their basic rights.
Recent stories continue to depict a grim reality for Afghan women and illustrate the grave need for our services, including the videotaped public execution of a woman in Parwan who allegedly committed adultery, the October beheading of a newlywed in Herat who refused her mother-in-law's attempts to force her into prostitution, and the story of a 15-year-old girl in Kunduz whose throat was slashed for refusing a marriage proposal. Unfortunately, these crimes are not uncommon. In fact, the Afghan Independent Human Rights Commission recently estimated a 22 percent increase in cases of violence against women during the last six months of 2012 compared to the same period the previous year.
WAW's Kabul FGC, in particular, has been inundated with women and girls who are risking their lives for a chance at justice, hoping to escape domestic violence and forced marriages and have their batterers or rapists prosecuted. Unfortunately, the demand for our legal services outweighs our current capacity. To address this issue and ensure that we have the ability to fully serve the needs of all of our clients, WAW aims to hire an additional full-time attorney for our Kabul FGC.
WAW attorneys are local Afghan women and men who are highly skilled and experienced in the Afghan judicial system and Sharia law (moral code and religious law of Islam). They undergo continual training to be able to navigate the judicial system, build relationships and the trust of law enforcement and legal officials, and increase our clients' chances of receiving the justice they deserve.
"When a battered woman comes to our center she is scared and alone, but when she receives justice, she is remarkably able to start her life all over again," Fahima, a Kabul FGC lawyer said in September 2012.