1 year impact report
"Trickle Up has learned that using new technologies to monitor our 18-month, geographically dispersed program is critical."
Impact for girls & women
In Guatemala, Trickle Up helped 754 women take their first steps out of extreme poverty in 2013-2014, and used mobile phones to monitor and evaluate their progress. In addition, eight women who work as field staff were trained to use the new mobile technology and therefore directly benefited from Catapult's support.
Estimated girls & women affected
762
Broader impact
With 754 women in our program, 1,656 other women and girls experienced a higher quality of life as a result.
Estimated community members affected
1,656
Our phones measure women's empowerment!
A year ago, you generously supported Trickle Up's effort to "go mobile" in Guatemala by adopting innovative mobile data collection tools to monitor and evaluate our program, which helps the poorest of the poor build sustainable livelihoods as a pathway out of extreme poverty. Since our 90-day report, we have:
Adopted new technology: Trickle Up purchased and deployed eight mobile phones equipped with MAGPI data collection and analysis software. Over the past year, we have made updates to the application based on feedback from the field. We are thrilled with the results and look forward to improving upon and expanding our use of the technology.
Delivered trainings: Trickle Up trained 14 field staff to use the new monitoring and evaluation tools, mobile phones, and MAGPI software. Field staff use these tools to collect data about the participant selection process, base-line information about participants' household and history, participant livelihood planning activities, savings group activities, and end-line data.
Measured program quality and participant success: Using mobile phones, field staff collected data on a quarterly basis that were synthesized into reports detailing participants' progress in the different communities where Trickle Up works. When participants completed the program, data was used to evaluate their success against key indicators including increased income, increased food security, increased empowerment, and safe access to savings and credit.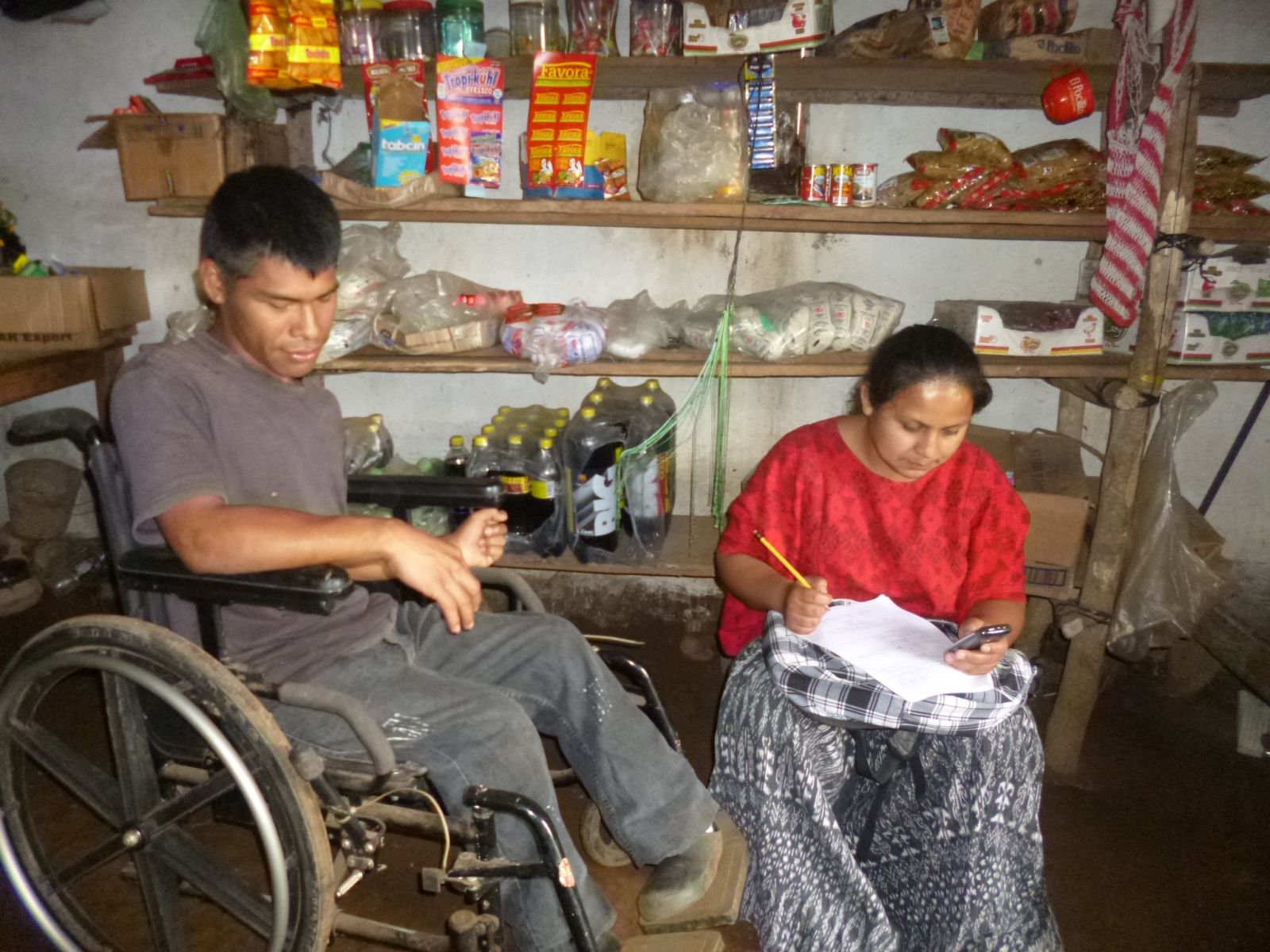 Get personal
Sergio, Field Staff: "Mobile technology was instrumental to the participant selection process—once we uploaded information about a prospective participant, we quickly found out if the person was selected for the program or not."
Ingrid, Field Staff: "As soon as the Monitoring and Evaluation Department receives information from the field, they can inform us where we should focus our efforts. They let us know where and how we can strengthen the program so the participants benefit."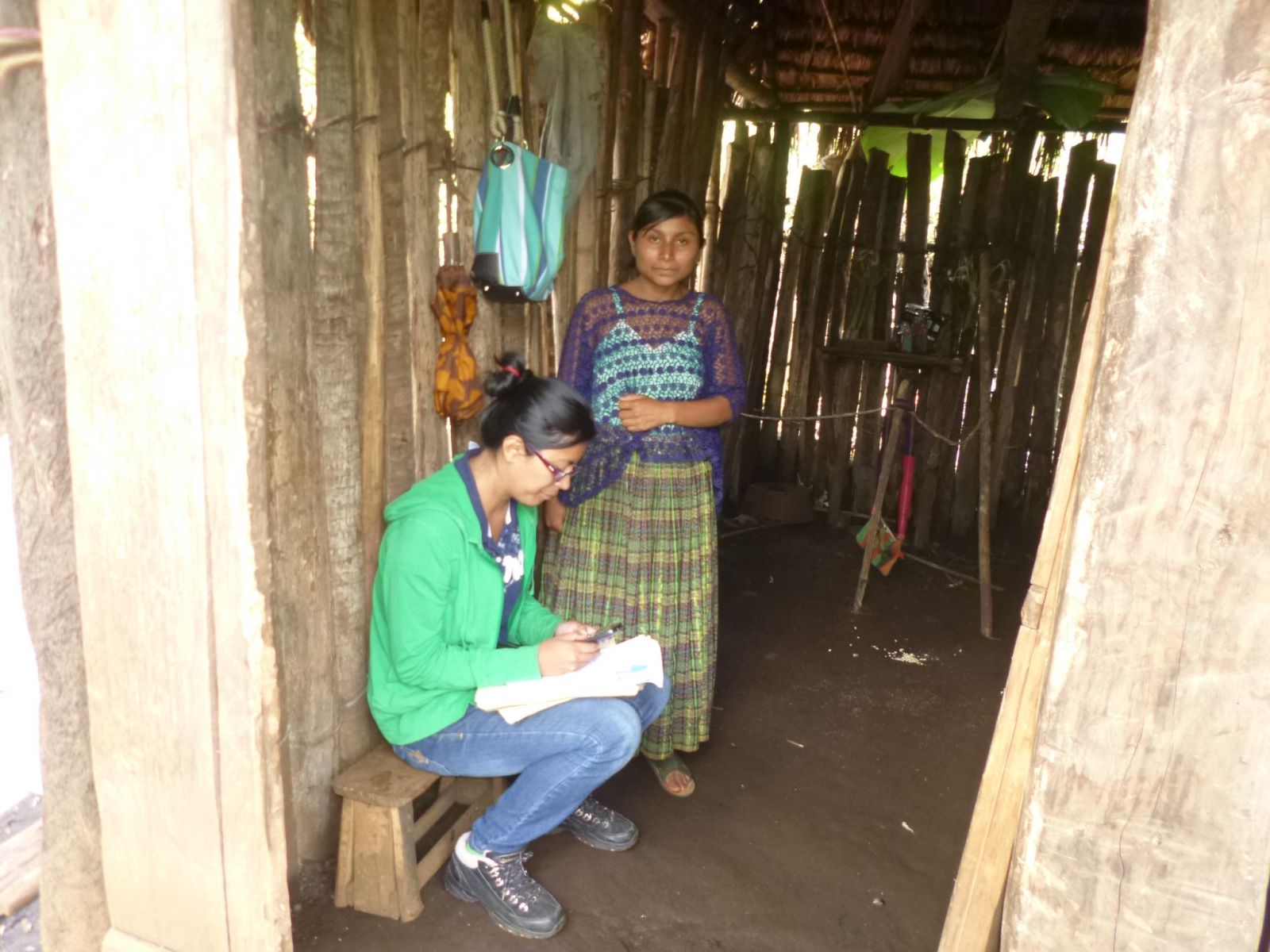 Risks and challenges
Trickle Up's main challenges implementing the new technology have been technical failures of the phones, mobile network, and MAGPI application. Because Trickle Up works in very remote, hard-to-reach communities, network connection is weak and we have had to troubleshoot to avoid losing information when network connection is lost. As a result, we closely monitor the flow of information and maintain close communication with the field staff and the MAGPI technical team.
What we've learned
Trickle Up has learned that using new technologies to monitor our 18-month, geographically dispersed program is critical. It is important for us to collect, analyze, and make decisions based on information about participants and their progress in a timely manner to give them the best chance of success. Adopting new technologies is hard, however, and requires lots of work and close communication with field staff who are responsible for the data collection. In addition, we learned that even a great tool has challenges. Based on our experience this past year, we will look at other available options to decide which data collection software is most suited to Trickle Up's needs and the unique context in which we work.
Next steps
Trickle Up plans to continue to use mobile technology for monitoring and evaluating program activities. Technical teams have been trained and have used the new technology effectively. Moving forward, we will leverage their training and new skills to better serve Trickle Up's participants.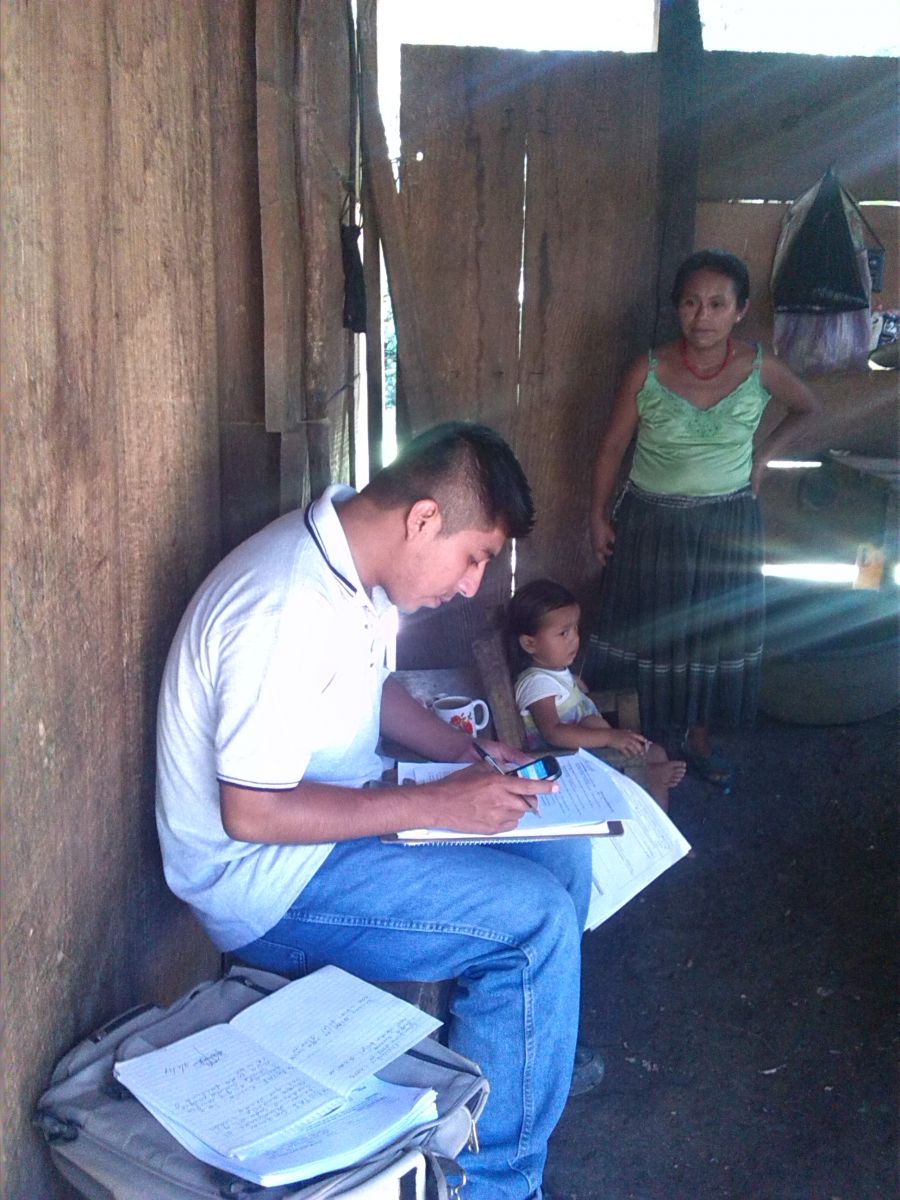 Budget
The remaining funds ($1,055.76) will be used to renew our mobile data plans and MAGPI subscription later this summer.
Line Items

Projected budget

Amount spent so far

Equipment & mobile subscriptions

Partner trainings on the new technology

Survey programmer & technical support

$6,770

$1,500

$540

$6,621.65

$1,132.59

$0
Further reading
Trickle Up's Catapult project was featured on the Bill & Melinda Gates Foundation Blog Impatient Optimists: Women's Savings Groups in Guatemala "Trickle Up" to Fight Poverty.
For more details about Trickle Up's Central America program, visit our website.
90 Day Report
Getting our mobile data collection system up and running
posted Oct 23, 2013 by Alyssa Tartaglione
Progress
Trickle Up works in the poorest, most vulnerable communities in Guatemala. Through our local partners, we deliver seed capital grants, business training and savings support to hundreds of people each year. Our program participants live in extremely remote, rural settings where consistent data collection is often a challenge. Trickle Up is thrilled that our Catapult project has enabled a more streamlined and effective approach to collecting data about our program so that we can better serve our participants and monitor their progress.
So far, the Guatemala staff has purchased a MAGPI subscription—a mobile data collection service—as well as a central cell phone for data management. We have adapted our traditional monitoring and evaluation tools to ensure key information is easily collected via mobile phones. Eight field technicians in three municipalities have been trained to use the system to monitor the business development, planning processes and savings activities of 525 participants.
Risks and challenges
Because Trickle Up works in remote communities in Guatemala, we are susceptible to telephone network outages. This happened in two municipalities in July, and we were unable to use the mobile data collection system for several days. We have learned how to address network problems when they arise and can overcome them more quickly now.
Another challenge we have faced is troubleshooting when field technicians have difficulties using the new technology. There have been instances when the staff has accidentally misconfigured phones and have had to send them to specialists to be rebooted. We are learning from these experiences as well and are now able to detect patterns of misuse to avoid these challenges.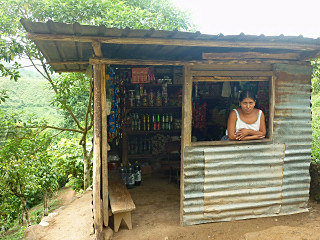 Get personal
As we prepare to implement the new mobile data collection system on a large scale, the Trickle Up Guatemala staff is thrilled by the opportunity this technology provides. For example, if a woman experiences an obstacle in setting up her business and needs to change her strategy, our staff will be able to respond in real time and ensure she receives the proper support immediately. Without the technology, there may have been delays in sharing this type of information.
Next steps
We look forward to expanding our use of the mobile data collection tools when we select and train our new partners in 2014. We will purchase additional cell phones for the new field staff and configure them with the MAGPI software.
Next steps will include refining the indicators monitored via mobile phone, collecting data through a complete cycle, and analyzing it. We will also invite feedback from our local partners on the new system and its implementation.
Budget
We are on track to implement the new mobile data collection strategy in Guatemala through the field staff of our local partner organizations in 2014. So far, we have spent $5,128.53 to set up the system and get a few of our partners started. In the next phase of the project, we will purchase phones and set up the software for the new field staff in 2014.
| | | |
| --- | --- | --- |
| Line Items | Projected budget | Amount spent so far |
| Equipment & mobile subscriptions | $6,770 | $5,128.53 |
| Partner trainings on the new technology | $1,500 | $0 |
| Survey programmer & technical support | $1,500 | $0 |
Additional resources
Trickle Up is excited to share two blog posts that better explain the significance of using mobile technology to monitor our work in Guatemala:
Help us reach more women living in extreme poverty —visit our new Catapult project aiding women in Burkina Faso.
Support mobile technology to monitor and evaluate programs for women in Guatemala to start businesses, form savings groups, and plan for the future as a pathway out of poverty.
Why we care: Trickle Up is committed to working with the poorest. In Guatemala, we work with women in indigenous communities that struggle to meet basic household needs.
How we're solving this: Creating innovative mobile data collection tools to monitor and evaluate programs that improve the economic status of women.
Trickle Up provides training, coaching, and financial tools to the poorest and most vulnerable in rural communities of Guatemala to help them build better futures for their families. Guatemala has the fourth worst malnutrition rates in the world and in the communities where we work, between 50% and 75% of children under five are stunted.
Our evaluation data from 2012 shows that after participation in our programs:
All women are contributing to their household's income vs. 28% at the start of the program.
Women double their household average monthly consumption of protein-rich meat, chicken and fish, increasing from three to almost six times a month.
The number of participants who have savings that would cover their household expenses for more than a week more than doubles, from 32% at baseline to 79%.
Trickle Up measures the effectiveness of our work with robust monitoring and evaluation (M&E) systems. Our M&E helps us accurately identify the very poorest, informs program development and design, and demonstrates our effectiveness in positively improving the lives of the participants and families we reach.
We currently use 11 data collection instruments on the ground. By providing our field workers with mobile phones and training on mobile data collection, Trickle Up can increase the efficiency of these processes, improve the quality of our data, and support real-time decision making. Going mobile will also position the organization better for programmatic experimentation with mobile banking and phone-based coaching.
To upgrade our M&E systems in Guatemala, we need to purchase the equipment, hire a programmer and train our staff. Going mobile will enable us to better serve our participants, track their progress in the remote, rural areas where we work, and ultimately enhance the economic status of women in their communities.