1 year impact report
Education is the key to empowerment, and with your support we held classes in Arabic, English, science, math, and computer skills to expand girls' opportunities.
Impact for girls & women
This data is still being collected, and will be added to the project as soon as possible.
Estimated girls & women affected
?
Broader impact
This data is still being collected, and will be added to the project as soon as possible.
Estimated community members affected
?
Gazan girls claim their voices
Girls in Gaza risk gunshots, as well as social restrictions to get an education. Living in an active conflict zone makes leaving their houses to go to school increasingly dangerous. Expected to fill a traditional role for women, many girls leave school early for marriage and are unable to fully access rights to education, free expression, reproductive rights, and political participation.
Education is the key to empowerment, and with your support we held classes in Arabic, English, science, math, and computer skills to expand girls' opportunities. Our workshops informed girls of their rights and helped them build the confidence to claim their autonomy. The girls performed in theater about the challenges of women's lives and how they overcome them. The experience showed them how powerful their self-expression can be - it liberated their voices and taught them to trust their own thoughts so they could join community meetings and be heard. Regular progress meetings with parents, guardians and local community leaders kept the community engaged and invested in their girls' progress. Our final graduation ceremony celebrated the newfound confidence of Gazan girls as they actively engage in our community.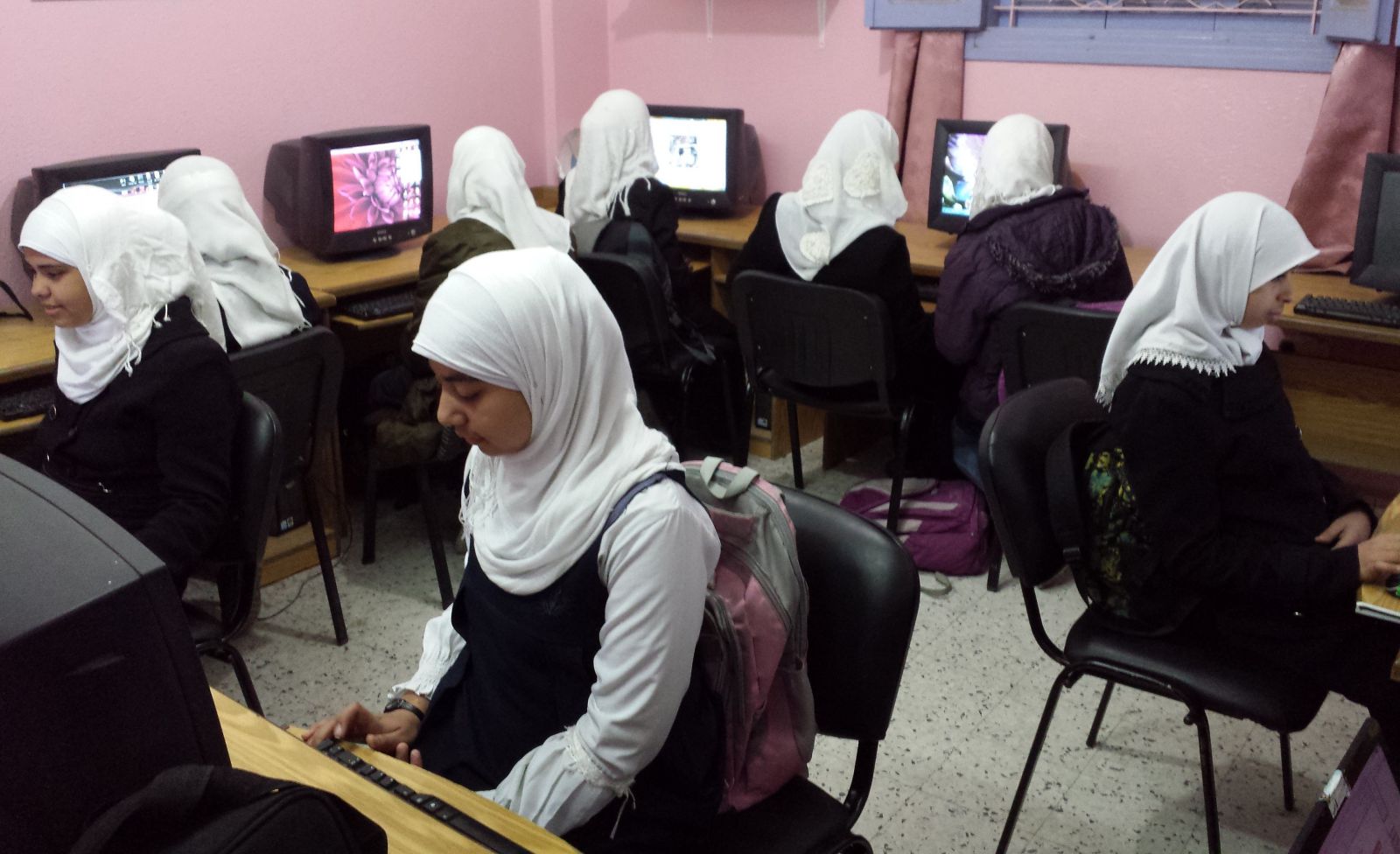 Get personal
Ghada was fifteen when her parents pulled her out of school so that she could get married. The East Gaza society met with her father and helped him see the benefits of education for his daughters. As a result, he re-enrolled her and decided not to force her to get married. Becaue of this, her education will not end prematurely.
Risks and challenges
The ongoing political and security concerns in Gaza posed a challenge for our program; we also recurrently lost electrical power. The blockade limited our ability to conduct our operations and prevented collaboration with outside groups. Due to the blockade we also couldn't attend the MENA Convention hosted by the Global Fund for Women in Jordan.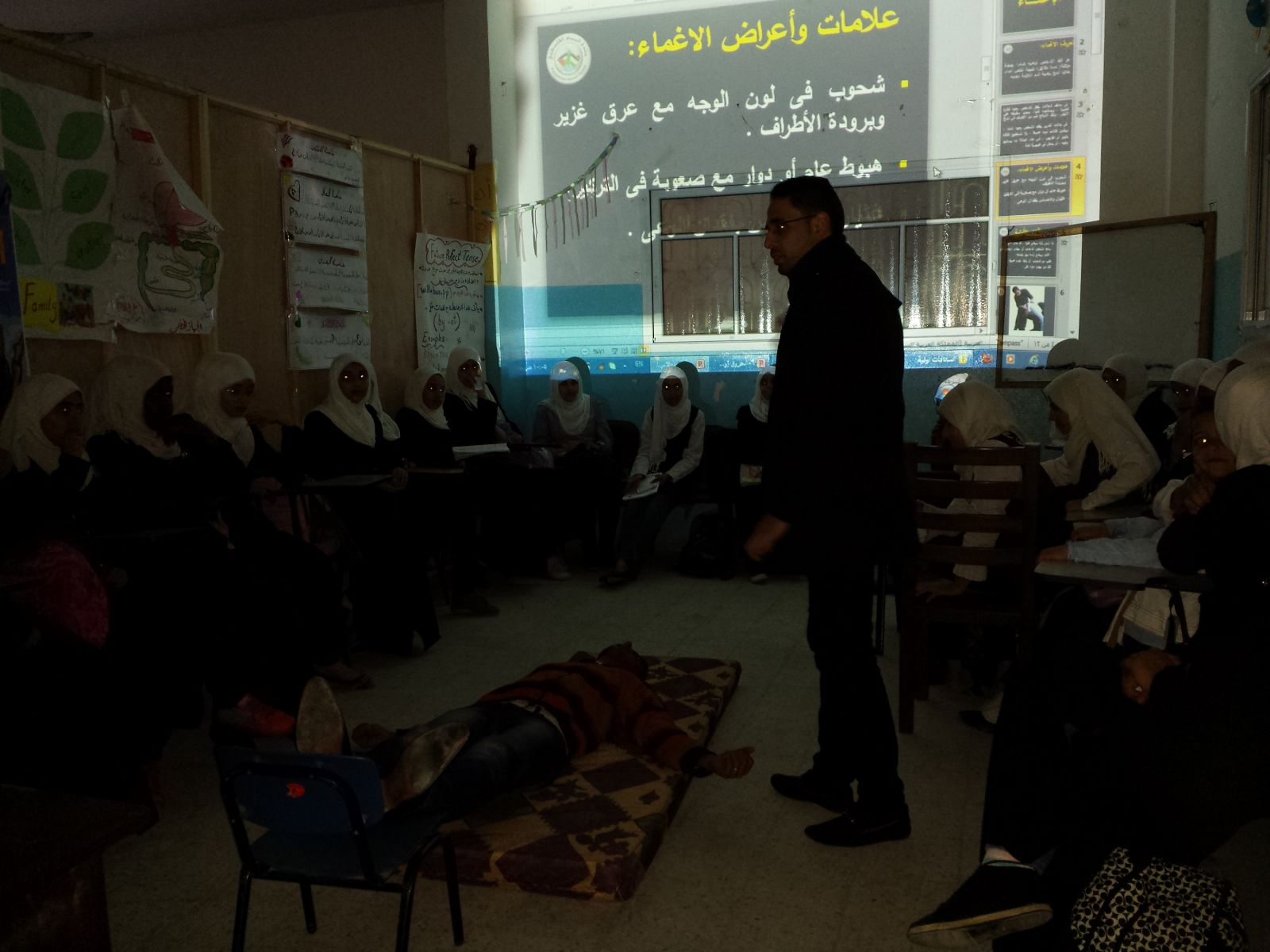 What we've learned
We learned that we needed to place more focus on awareness of the parents. This will facilitate the young women's efforts to effect change in their lives.
Budget
Line Items

Projected budget

Amount spent so far

Administration expenses

Project salaries

Project operating expenses

Graduation ceremony

Total

$3,140

$16,300

$3,620

$1,440

$24,500

$3,140

$16,300

$3,620

$1,440

$24,500
90 Day Report
posted Jan 6, 2014 by Isabel Garcia
Progress
We found a suitable location for the project consisting of 4 classrooms, an indoor hall, and some outdoor space. We furnished the location and purchased educational supplies and stationary. Teaching staff was hired for the following subjects: English, Arabic, Math, Science, and Computers. We promoted the project online, at local schools, and met with key community leaders to promote our objectives. Another meeting was held with parents/guardians to explain the goals and objectives of the project and the criteria for selecting participants as well as to allow them to tour the locale. Registration for girls aged 14-18 took place. Participants were then divided into groups based on age and grade level and assigned to either morning or evening training sessions. These 50 participants were invited to an orientations session. Classes began: 6 morning sessions and 6 evening sessions.
Risks and challenges
We are facing and expect to continue to face several challenges. The most important ones being the repeated interruption of electrical power; the social restrictions on women & girls' participation in events; the challenging age of participants; the lack of sufficient financial resources; and, of course, the ever-present political situation and security concerns.
Up Close
Participant's mother: "Our daughters used to have to leave school because they were unable to keep up and we could not afford to provide them with tutors. When we heard about these free classes, we quickly enrolled our daughters. Although it's only been a short time since this program started, the girls seem happy and more confident"
Next steps
We will continue with the classes provided in the program as well as continue to hold monthly meetings with parents/guardians as well as key members of the local community in order to provide updates as well as gather support for the program. We will also be contacting health and legal experts to offer educational awareness workshops for the participants on health issues and their legal rights.
Budget
Expenses to date:
General Administrative Costs (rent, salaries, office supplies) … $ 1,204
Project Expenses (project salaries, printing, power supply) … $ 1,513
Total spent to date … $ 2,717
Help provide extracurricular learning opportunities, sports, and counseling and guidance to girls living in Gaza.
Why do we care: Girls growing up in Gaza must deal with social, psychological, and health problems due to the ongoing conflict.
How we're solving this: Providing adolescent girls with extracurricular education activities that encourage them to develop intellectually, creatively, and professionally.
Girls in adolescence might have a hard time trying to form their own identities and develop their own beliefs, but now add on the perils of growing up in East Gaza, an active conflict zone. Adolescent girls worry about their own and their family's physical lives and safety, and these circumstances force them to remain indoors and not attend school. Fear coupled with social exclusion often leads to trauma, health problems, and anxiety in social situations.
Eastern Gaza for Family Development (EGSFD) will open the doors to freedom for girls between the ages of 14 to 18 years old by providing extracurricular learning opportunities, sports and arts activities, and psychosocial counseling and guidance.
Through lectures and panel discussions, girls will learn about their rights to inherit property; express their opinions; vote; run for political office; access the same educational and work opportunities as boys and men; and choose their life partner. They will also learn skills for standing up against domestic violence.
A group of 50 girls will:
Learn how to effectively communicate and listen to others, even in threatening or violent situations
Develop English language skills
Bolster their knowledge in mathematics, Arabic, and science
Learn computer skills and become social media and Internet experts
Know their legal and political rights, and how they can exercise these rights and advocate for an end to conflict
EGSFD will also ensure community buy-in for promoting girls' leadership and rights by holding regular meetings with the girls' parents and community leaders. Lecturers and workshop facilitators will also serve as mentors, ensuring that girls are gaining the respect of their families and communities.
This is where change begins: 50 empowered girls, with knowledge, skills, and confidence to stand up for their rights and the rights of others.