90 Day Report
18 Women are Free of Fistula
Progress
This is the final update, there is no one-year progress report.
On the 8th of December 2014, Gender Development Organization (GDO) received a flexible grant from Global Fund for Women and Catapult. This grant is for the treatment, reintegration and rehabilitation of fistula clients. The first quarter activity was mainly to recruit women living with vesico vaginal fistula from their different communities for treatment. We concentrated mainly on ensuring all the clients identified were able to travel to the hospital for treatment. So far 25 of the women identified have been treated.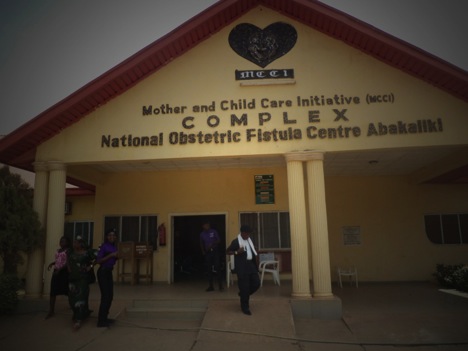 Risks and challenges
The Fistula care center in Ogoja, Cross River State has no medical doctors. The facility depended on the quarterly pool efforts of the USAID support to ENGENDER HEALTH where specialist doctors were drawn from all over the country to handle the patients. We had to take the patients to Ebonyi State which is in South East Nigeria. Additionally, health workers were on strike and we almost could not start immediately.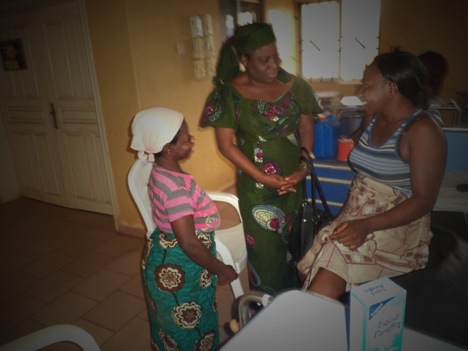 Up Close
Out of 25 women taken to the facility, 18 have fully recovered, 5 are to go for repeat surgery while 2 cases are likely to be classified as cases deemed incurable. Such cases have high level damage and need more than 5 surgeries. Sometimes this can span over 3 years. Despite this we will continue to follow-up and ensure all possible avenues for wellbeing are explored.
Next steps
The funds are also to be used for training of traditional birth attendants, radio phone in programs, and providing counseling to physically disabled women.
Help us address the causes of fistula, treat those who live with it, and train professionals to improve overall maternal health.
Why we care: As many as 800,000 women in Nigeria are living with fistula, a treatable and preventable condition.
How we're solving this: We don't just treat women with fistula, we build community awareness around root causes like female genital mutilation, early marriage, and rape. With your support, we'll provide corrective surgery to and economically empower 30 fistula survivors, train 120 traditional birth attendants, and raise awareness among girls and women about reproductive health and their rights.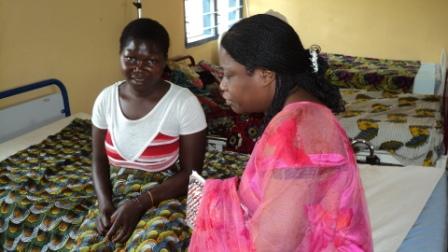 Nearly half of fistula cases worldwide occur in Nigeria. Due to the lack of clinics, women with obstructed labor often travel hours for medical care. Obstructed labor can lead to fistula, causing urine or feces to leak from the vagina or within the ruptured linings. It often occurs among women and girls who have suffered female genital mutilation or early marriage. In addition to experiencing extreme discomfort, women with fistula are often rejected by their families and face abject poverty.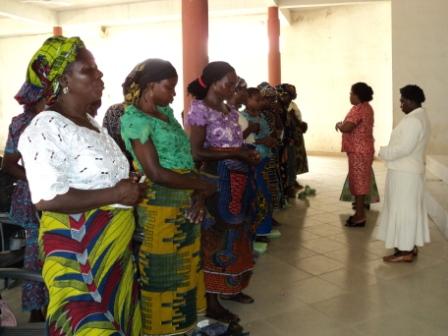 Our partner, the Gender Development Organization, engages village leaders and local political representatives to garner support for regional maternal health and women's rights, such as the right to refuse early marriage. Patriarchal norms present a real challenge to their work by pressuring adolescent girls to marry, especially in rural areas. We're working to overcome this.
We cover all medical costs to treat fistula, including transportation and hospital stays. After treatment, we train women in business skills, assuring their economic independence. We also train traditional birth attendants to detect early warning signs of obstructed labor so women can be referred to clinics, increasing the prevention of fistula. In addition, we address the root causes of high rates of fistula through dialogues with women's groups, by mentoring teenage girls who are at risk, and through our radio shows on fistula, reproductive health, and women's rights.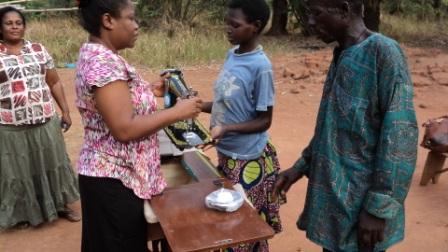 After corrective surgery and business training, women are relieved of extreme physical discomfort and are empowered to become self-sufficient, allowing them to reintegrate into their communities and families. Their income affords them respect and a greater role in decision-making at home.
Together, we'll increase prevention of fistula by advocating against root causes and counseling those at risk.