1 year impact report
"Seeing people grow and take control their futures is the most rewarding aspect of my work. To have had so much taken from you but still have the capacity to change and give to others is really moving."
Impact for girls & women
Catapult donors directly funded 3 women at our safe-house.
Estimated girls & women affected
3
Broader impact
This is the total number of survivors Unseen has worked with over the past year
Estimated community members affected
450
Giving safety, hope and choice
It's been a year since you very kindly supported 3 women to recover from their human trafficking experiences at our safe-house. You may remember we supported a lady called Zola. During her time at the safe-house, we supported Zola to increase her strength and resilience, which enabled her to support other women when they first arrived, helping them to find their way around and speak English. She chaired house meetings and encouraged other residents to take part. She also started volunteering at a community project, making use of her ability to make everyone feel welcome and her great organisational skills. Zola has now passed her maths GCSE and is working towards her dream of running her own dressmaking business. Adriana is from Albania. When she arrived at Unseen, Adriana was pregnant following her trafficking ordeal, and suffering with depression and anxiety. So we worked with her to create techniques to manage her anxiety, and we supported her to access the counselling she needed. She now volunteers at a book shop, which has given her a new sense of purpose. Our third resident was Sonia, who was tricked into working in the UK following the death of her husband. Sleeping on a mattress in an attic and given little food, she was forced to work as a domestic maid until she managed to escape. Unseen helped her to rebuild her self-esteem and increase her skills so she could return home to Hungary with renewed confidence. She is now looking for employment.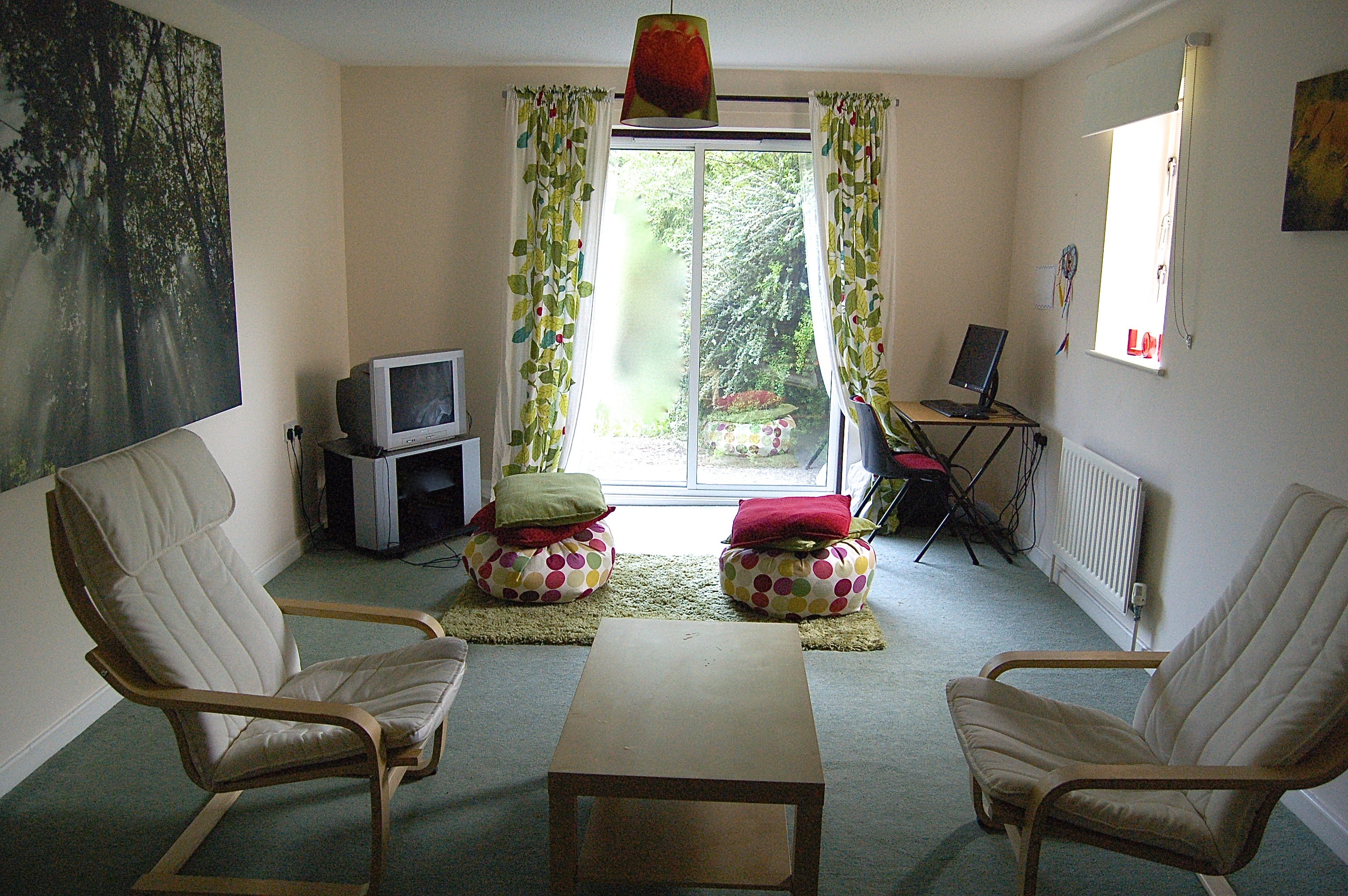 Get personal
In her leaving statement Zola said: "I have achieved a lot outside the house because of the support and advice of staff. What a beautiful lovely accommodation. My health has improved, I feel I am not the same person, health wise. Physically I feel beautiful!" And one of our support workers said: "Seeing people grow and take control their futures is the most rewarding aspect of my work. To have had so much taken from you but still have the capacity to change and give to others is really moving."
Risks and challenges
Unseen does not have long with women to identify their needs and work towards their goals with them. However, during the 4 years the safe-house has been open, we have streamlined the support given and increased the number of other organisations and services we work with, so that we're not working in isolation. When women come to leave the safe-house, this produces another set of challenges for them, so ensuring there are not left feeling isolated or open to re-exploitation is so important. We have now started a resettlement programme to help women once they're living in the community, which is proving to be extremely beneficial. One survivor said: "I now feel I have someone standing beside me".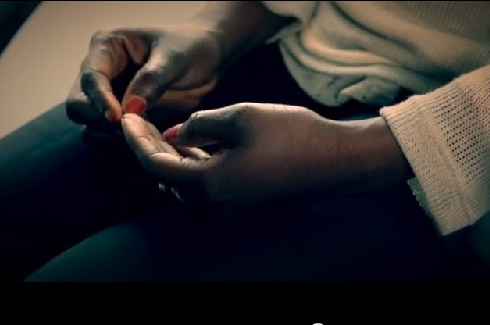 What we've learned
We are always learning! Every survivor we meet gives us a new perspective on human trafficking and the needs of this extremely vulnerable group of people. So we are keen to adapt our work, share our learning with other charities in the sector and learn from them too. We've learned that enabling women to begin their recovery is a holistic task. Emotional, physical and mental issues all need to be identified and addressed. So, for example, we have recently introduced music therapy sessions, which have been really well received, and we will continue to work on new ways of supporting women to recover and move forward with their lives.
Next steps
Thanks to your help, our safe-house project for women will definitely continue. We aim to support around 30 women each year at the safe-house and then assist as many as needed to resettle in the community of choice. We are also now working on a new project for child victims of human trafficking, which will be the first dedicated, specialist accommodation project of its kind in the UK for this extremely vulnerable group, supporting 4 children at one time. We will keep you informed of our progress!
Budget
The total budget was $14,085 and the funds given have all been spent!
More information
In the 4 years our safe-house has been open, we have worked with over 100 women from 29 different countries around the world, which shows the scale of modern slavery in today's society. At the same time as providing a safe, nurturing space for survivors to recover, Unseen is also working hard to bring about systemic change at government level and create long-lasting solutions to this horrific crime. Thank you for playing your part in bringing it to an end.
Further reading
For more information on this and other Unseen projects, please watch our videos: http://www.unseenuk.org/media/audio-visual
90 Day Report
Three human trafficking survivors given help to recover
October 20, 2014
Progress
Thanks to your support, we are now able to give three survivors of human trafficking the help and support they need to begin their journey of recovery. One survivor is Zola* from Africa. Her father was imprisoned when she was a baby, and she grew up with her grandparents. She had her first baby at 16, and as a result her family disowned her and she was made homeless. After a chance meeting, a lady said she would give Zola work in the UK and pay for her flight. However, she was put to work in this lady's house, never paid and never allowed out. Zola came to Unseen 10 years after first arriving in the UK. Unseen provided Zola with a safe place to stay, access to treatment to help improve her health, and in-house lessons in Maths, English, and Computing. We will continue to provide the intense one-to-one support she needs to help her plan for her future and empower her to learn skills that will help her gain employment.
*Details have been changed to protect Zola's identity.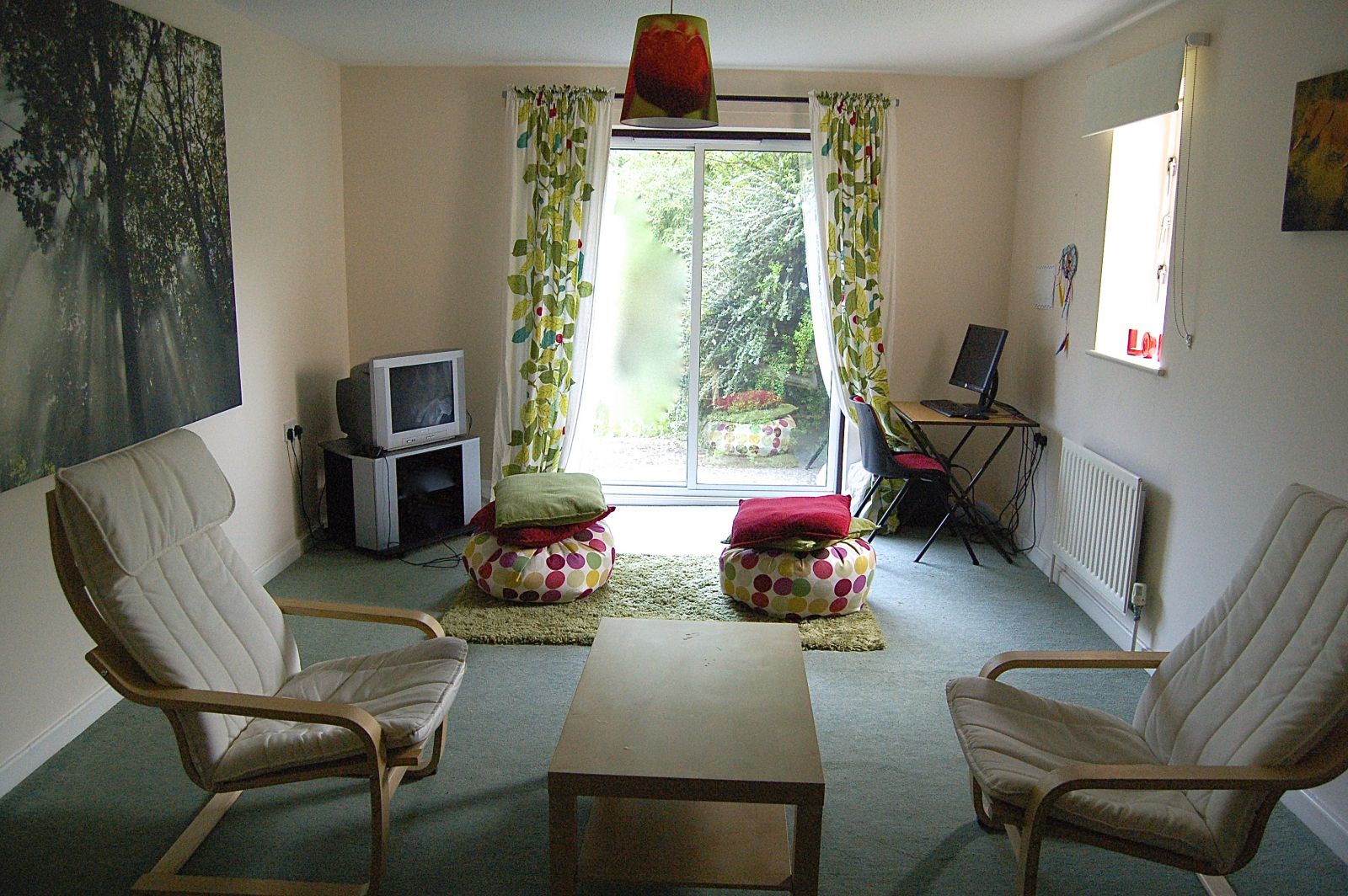 Risks and challenges
Unseen's safe-house is a safe, nurturing environment. We aim to create an atmosphere of friendship and solidarity so women can recover as quickly as possible. However, each woman's experience is different from the next, and each has a different set of needs. So our staff has to work hard in a short space of time to identify where the gaps are and how best to help women before they move on. Changes in government policy have meant that external services are not always joined up, and there have been instances when women have left our service only to find themselves homeless again. So we are working closely with local and central government to seek solutions to this.
Get personal
Zola has been helping the police with their investigations to bring her trafficker to justice. She loves gardening and art, and has enrolled in a sewing class in the community. Our staff, and Zola, are really pleased with her progress and are supporting her to consider her next steps, so she can decide what she will do when she leaves the safe-house.
Zola told us: "For the first time someone has listened to me, it makes me feel that I am somebody."
Next steps
We will continue to support Zola and two other survivors. We'll provide an update on their progress in the next report.
Staff are always improving the project with help from survivors. For example, we have set up a Resettlement Programme to help women receive continued support in the community when they leave the safe-house.
We are always humbled by the courage that survivors show in the face of adversity, and we look forward to the seeing what the future brings.
Budget
We have spent approximately two-thirds of our budget because, although we are currently supporting three women survivors, they arrived at different times and have different requirements in terms of support.
Line Items

Original budget

Amount spent so far

Rent Specialist

Trauma training for 9 staff

Group activity work

One-to-one sessions

Staff

Office Refreshments

Utilities

Activities and therapeutic activities

Total

$1,630

$810

$5,520

$4,000

$320

$160

$345

$1,300

$14,085

$1,090

$810

$3,680

$2,670

$213

$105

$230

$870

$9,668
More information
Unseen's eight-bed safe-house is one of only two in the UK giving 24-hour, high level support to the most vulnerable survivors of human trafficking. As well as this direct support, Unseen also trains frontline professionals (such as midwives, social workers, police and border staff) to correctly identify victims and take effective action. We also work with the government to create solutions to combat trafficking because, ultimately, we are working towards a world without slavery.
Further reading
To learn more about our safe-house, visit our website.
To hear from a staff member who works with survivors, follow this link.
UPDATE: Fantastic news! We're delighted to report that we have received all the funding we need for this project! We will post an update in due course to let you know how the women we support are getting on, thanks to your funding.
Thank you so much for your support!!
Best wishes
The Unseen Team
Give survivors safe accommodations and a nurturing environment.
Why we care: Women are being trafficked to the UK to work in places like nail bars and private homes, and are often forced into prostitution. Their suffering is unimaginable.
How we're solving this: By providing three women with a chance at a new life at our safe-house. There, we'll give them safety, hope, and access to care they need. With your help these women can regain their dignity and self-respect, become independent and self-reliant, and ultimately live the life they dream of.
One of our former residents, Manisha*, recently said, "Everything is perfect here, the house, the staff, I feel inside I have a real family, I never saw in my life good people like this staff and better work like you did here. Thank you. I will never forget you."
As well as providing access to medical and sexual healthcare, women who stay with us get help with legal advice and financial assistance, support to return home, and access to education. We host basic life-skills trainings and sessions on healthy relationships, confidence building, and coping strategies for symptoms of Post-Traumatic Stress Disorder. We offer a holistic approach, tailored to each individual woman's needs, and so far we've seen great results.
Unseen provides the only 24-hour safe-house in the South West of England. We support some of society's most vulnerable women and help them come to terms with what's happened to them so they can move forward with their lives.
Together, let's give 3 women the opportunity to rebuild their lives.
*Manisha is not her real name. It has been changed for privacy purposes.