90 Day Report
Saving women's life in Laos by ensuring that women, families and communities know how to make a birth safe
posted Oct 24, 2013 by Isabel Garcia
Progress
This is the final update, there is no one-year progress report.
To ensure that women, families and communities know how to make a birth safe and to be prepared to act if and when problems arise, Doctors of the World has been working on getting more midwives, health training education, proper emergency obstetric equipment for Lao women.
Doctors of the World has been supplying all necessary standard medical equipment in 10 health centers and 4 hospitals in Laos for conducting obstetric and neonatal care and training. 4 community midwives are now working in the health centers under our supervision and 2 additional midwives will start as soon as they are fully qualified.
102 health education sessions have been conducted with an average of 39 villagers per session these last three months. Main subjects are breastfeeding, family planning and the importance of antenatal and postnatal care. According to our community workers, health villagers have now a much better understanding about obstetric generally.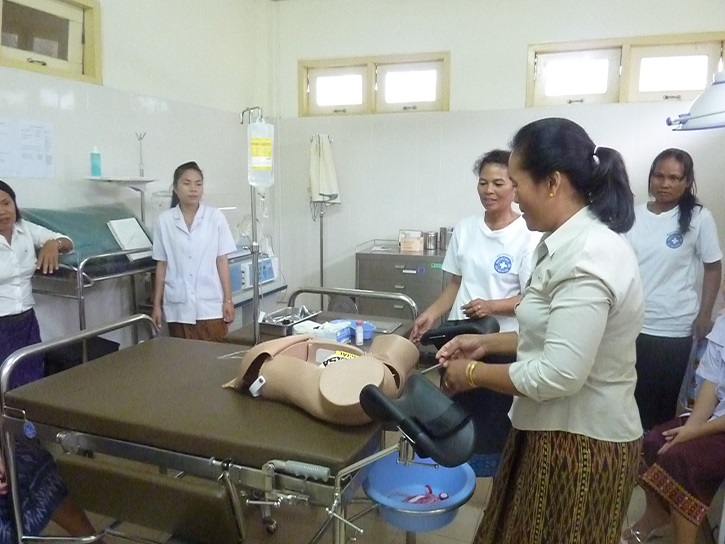 Risks and challenges
A birth in a facility – though free of charge, in principle – can cost a family up to one month's salary in expenses for transportation, accommodations, food and medicine. The main challenge, however, is to give women confidence in the health system and make it culturally and socially acceptable, so they will seek help.
This is important in a country with 49 different ethnic groups, 82 distinct languages. And now with the rainy season, it is becoming more difficult to access to health centers or hospital due to flooding and impassable road conditions. Doctors of the World will continue to work closely with the communities to remove these different barriers to healthcare.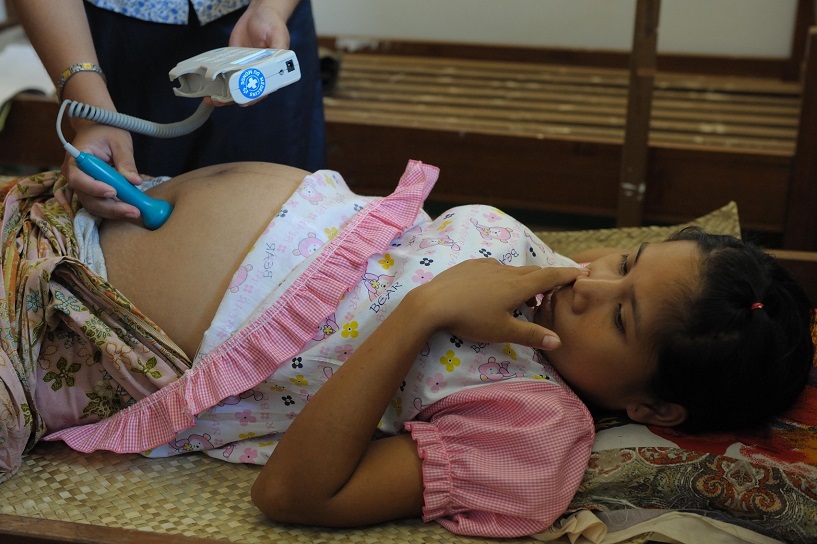 Get personal
In September, Sukuma district was affected by floods. According to the local authorities, 26 124 persons in total have been affected and 3,843 hectares of rice field destroyed. One pregnant woman in labor with complication had to be transported by boat and by car to Pakse Hospital where she had a safe C-section: Both the baby and the mother are healthy and happy. Doctors of the World was also supporting the affected population in distributing water and food.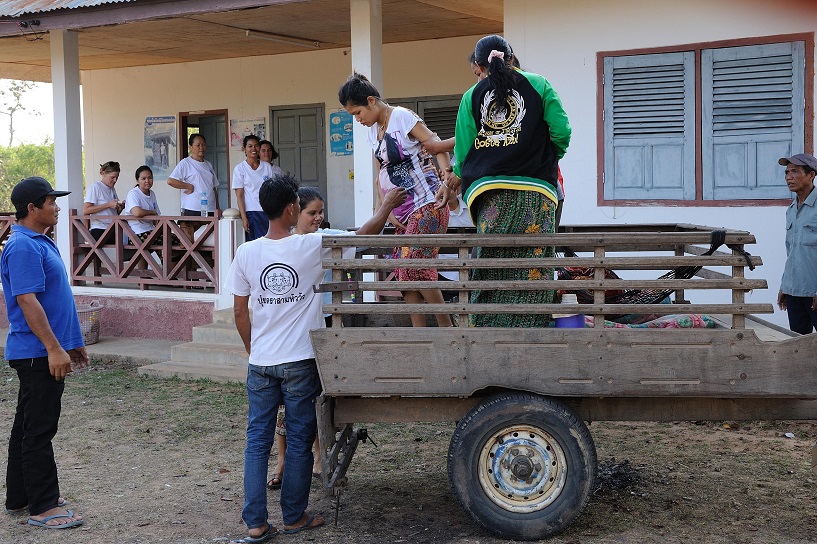 Next steps
We started in July training sessions focusing on how to prevent mother-to-child transmission. We will also provide tools and posters encouraging districts health authorities to use disinfection products to minimize any risk of infection in the health facilities. The Immediate Care of a Newborn will also be one of the priority of our education training.
Help women in Southern Laos access better reproductive health services by providing midwifery and community health worker training and purchasing essential medical supplies.
Why we care: In Laos, more than 90% of women give birth at home without medical assistance. As a result, the maternal and infant mortality rates are some of the highest in Southeast Asia.
The cost for a set of antenatal and post-natal consultation per woman is $13, with delivery varying from $30 (normal birth) to $280 (C-Section).
These costs cover the training of midwives and health workers to provide maternal and newborn healthcare and to raise awareness of safe birthing practices throughout communities. They also cover the medical supplies to provide the right care including basic obstetric emergency care equipment and clean delivery kits.
Photo credit: Lâm Duc Hiên
---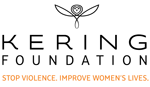 Doctors of the World is supported by the Kering Foundation, which combats violence against women and promotes their empowerment. Launched in January 2009, the Foundation supports community-based projects and encourages employee involvement to sustain women's causes around the world. Through four programmes, it supports local and international NGOs as well as social entrepreneurs, helps raise awareness and establishes joint projects with the Kering brands. In 2012, more than 80,000 women benefited from its support in 16 countries. *In line with PPR's change of name, the PPR Corporate Foundation for Women's Dignity and Rights will become the Kering Corporate Foundation, subject to approval at the Foundation's board meeting on 26 June 2013. www.keringfoundation.org @KeringForWomen