1 year impact report
"I like the fact that these men leaders now accept us and listen to our opinions when we comment on discussing the activities for our community."
Impact for girls & women
626 women age 19-30 years directly participated in the discussions. Approximately 60% participated more than one time.
Estimated girls & women affected
626
Broader impact
In the evaluation, a sample of 120 women who participated in the discussions were asked if they passed on to other women the information from the discussion. Approximately 40% said they did pass on to other women the information from the sessions.
Estimated community members affected
200 - 300
Women sharing, learning, and improving their lives.
In an industrial area south of Bangkok where over 30,000 Myanmar migrants reside, the Path2Health Foundation (P2H), with a grant from PATH, supports a drop-in center providing health and labor rights information and a social gathering place for migrants. Many migrants are young and of reproductive age. Women in the project area are mostly between 19 and 30 years old. Due to their migrant status and a language barrier, these women have limited knowledge and opportunities to learn about sexual reproductive health and lack access to services when they are needed.
This project aimed to strengthen Myanmar migrant women's roles in disseminating sexual reproductive health information to women in their community and then serve as a referral point to enhance access to services for these women. Twelve women volunteers were trained as discussion facilitators for the "Women's Talk Group" (Mema Sakawai). Their training included 6 sessions on issues such as sexually transmitted infections/HIV, contraceptives, sexual relationships, health services, and labor and health rights, plus techniques and skills in facilitating small group discussions. They also visited health facilities in the area to become familiar with the services available and to properly make contacts for referrals. Each volunteer conducted group discussions with a colleague 10-14 times over a six-month period. In the Bangkhunthien and Bangbon districts of Bangkok, 626 women from five migrant communities participated in these sessions.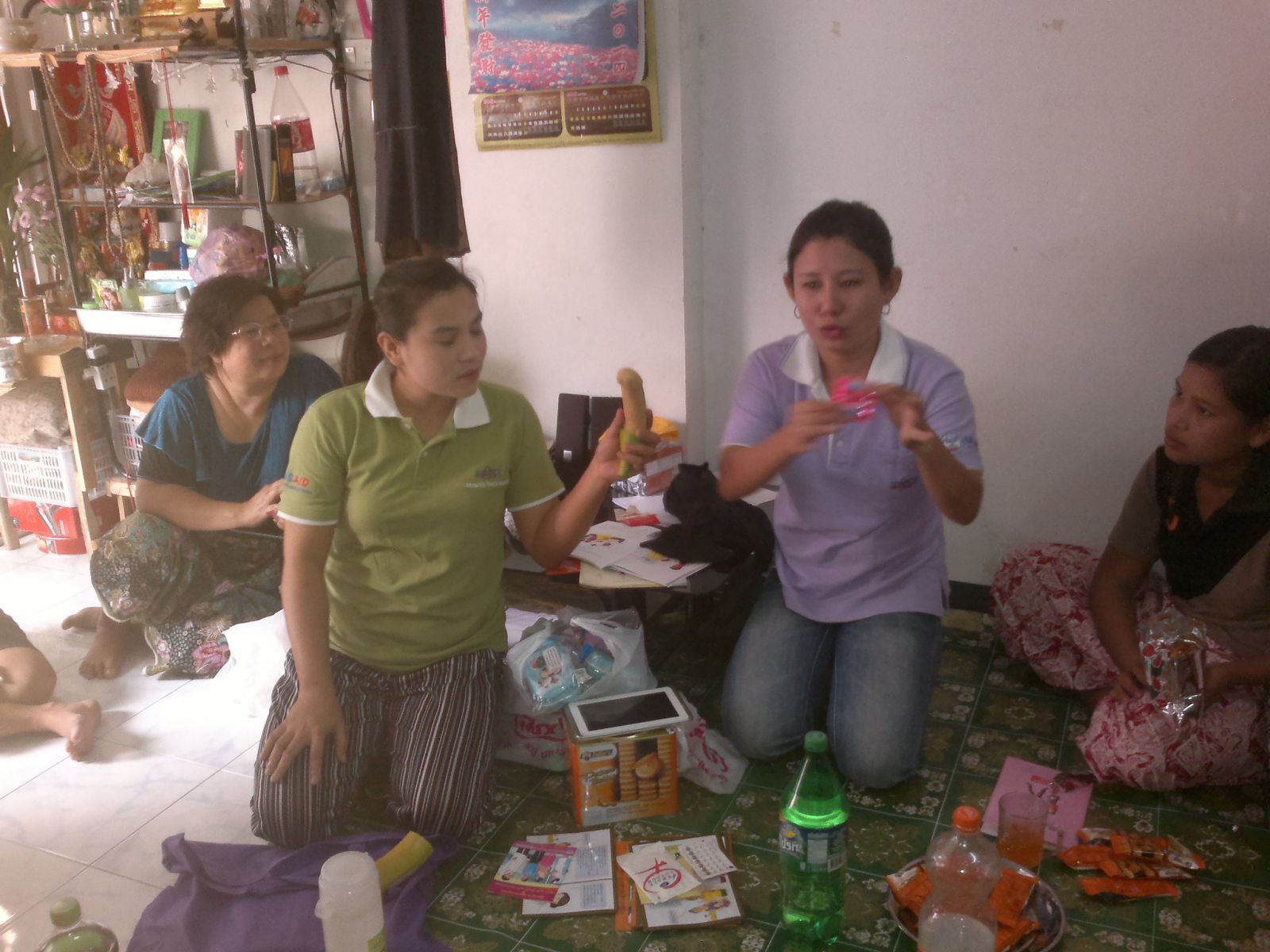 Get personal
"I like the fact that these men leaders now accept us and listen to our opinions when we comment on discussing the activities for our community—before they don't usually listen to women, they thought we are nonsense—now we proved that other women in community listened to us." – A volunteer "If my daughter grows up I won't mind if she carries condoms in her purse like in the film Up to Me." – A woman who attended a session
Risks and challenges
Promoting contraception use, especially condoms, takes cooperation from both partners and women who still feel that they lack the power to negotiate condom use. Intimate partner violence is also a key issue among migrant communities. Women lack protection when their partners use violence against them. Access to health service is another challenge. Thailand is in the process of separating health insurance coverage from labor registration to allow unregistered migrants to have health insurance and access health services. High mobility due to the nature of their jobs posed some risk in sustaining the capacity of the community to maintain their awareness on sexual reproductive health issues. When trained volunteers move, resources are required to train new volunteers.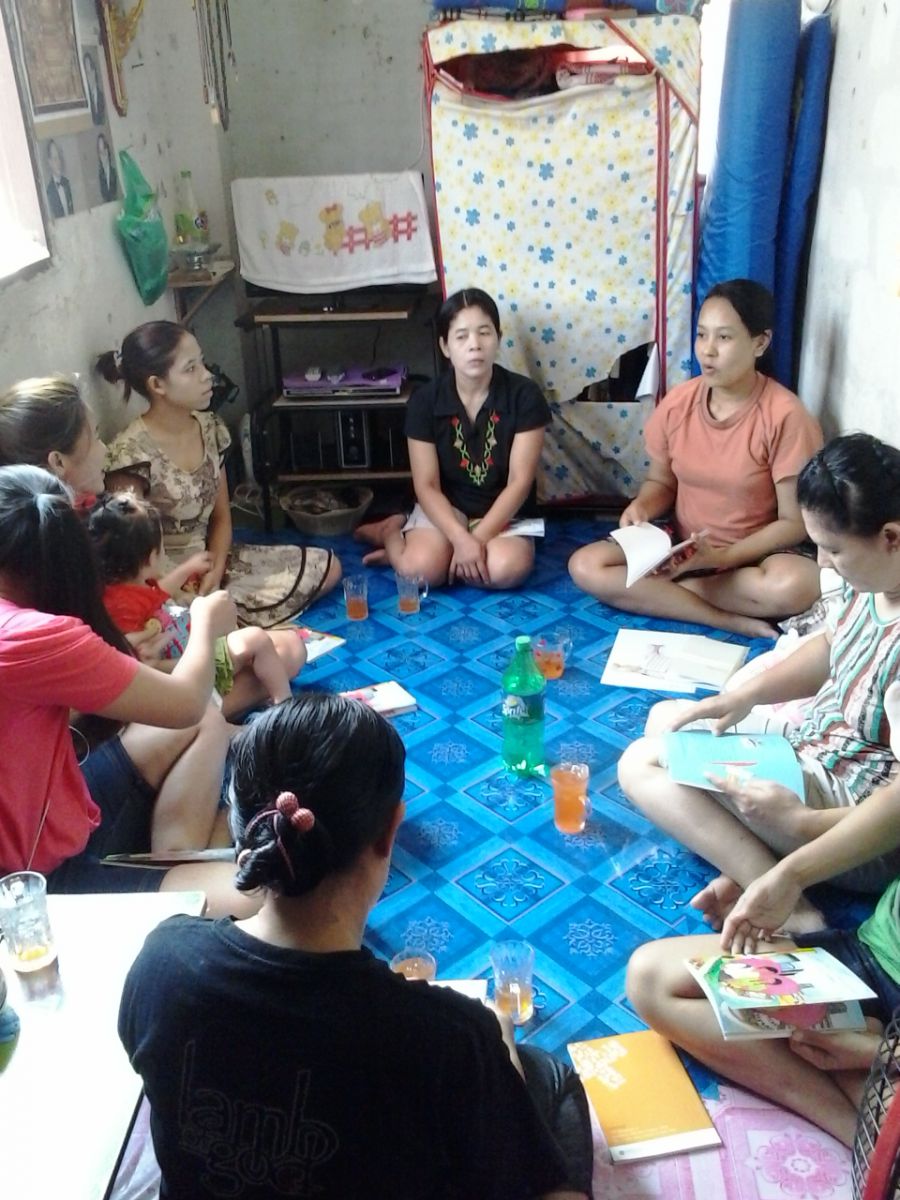 What we've learned
It is important to target women and build their capacity as volunteers to help other migrant women talk freely about sexual reproductive health issues, especially in a cultural context where sexual matters are considered personal. Building skills in facilitation has been an important part of making the group discussions lively and fun, more important than just skills in giving information. Women's sharing of their own issues among other women, being motivated to protect themselves, and willingness to seek help and services are increasing. It is important that women volunteers have opportunities to work alongside male volunteers in organizing events in the community, to demonstrate their capacities and willingness to share leadership and responsibilities in the community.
Next steps
P2H is seeking funding from international donors and the Thai government to continue and expand this work with Myanmar migrant women. P2H and the Bangkok Health Department is continuing to support the women health volunteers and link them to services and expand the model to other health centers. P2H plans to assist the migrant community to promote health insurance among migrants and their employers, and monitor service access and coverage of migrant health insurance.
Budget
Line Items

Projected budget

Amount spent so far

Personnel

Drop In Center costs

Transportation

Meeting/Workshop

Community outreach

Other project costs

Indirect Expenses

Total (USD)

15,000

2,000

1,600

3,000

3,000

1,041

4,359

30,000

16,678

1,864

1,607

2,703

3,000

1,041

3,028

29,921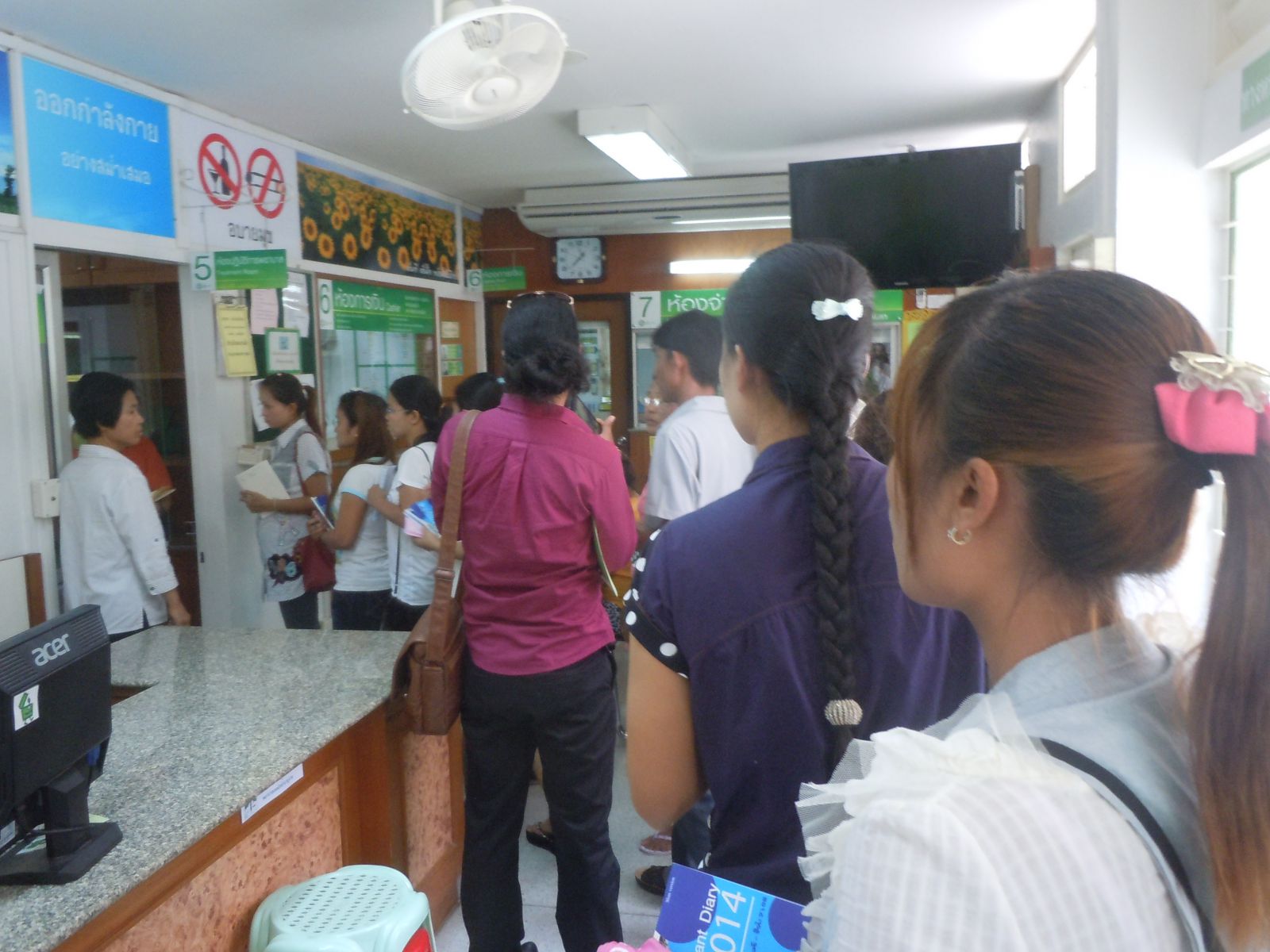 90 Day Report
Burmese migrant women helping one another "Mema Sagawai"
posted Nov 25, 2013 by Rati Bishnoi
Progress
PATH originally planned to directly implement this project. However, PATH's Thailand office has transitioned into an independent Thai nonprofit called Path2Health Foundation (P2H). PATH issued a subgrant to P2H to implement this project. P2H recruited 8 Burmese women volunteers from 4 communities to serve as group facilitators. These facilitators will help organize women's discussion groups and conduct follow-on dialogues with women who attend the groups. In consultation with the volunteers, P2H has developed discussion topics and content based on issues of concern for Burmese migrant women in these communities, starting with sexual and reproductive health. P2H will teach these 8 women about health and social services for migrants in Thailand and will introduce them to the health service providers in their communities. The volunteers will then assist migrant women who seek help by providing advice, recommending services, making initial contacts, or accompanying women to services.
Risks and challenges
This project is envisioned to complement a larger health system strengthening project that is not yet funded, so one challenge P2H is anticipating is that once Burmese migrant women are ready to seek health services they may encounter barriers to accessing services from a health system that is not yet migrant friendly. P2H is incorporating this potential challenge into the topics covered in the discussion groups so women can problem-solve together. Additionally, Thailand is implementing a new health insurance policy for migrants. However, the coverage under this policy is still confusing and many migrants are reluctant to buy into the insurance. This could further complicate access to health service for labor migrants in Thailand.
Next steps
The 8 facilitators will be paired up in 4 teams. Each team will carry out 12-15 group discussions with Burmese migrant women in their community, reaching approximately 500-600 women during a six month period. The discussions will cover a wide range of health topics, but will start with sexual and reproductive health issues. For example, P2H anticipates there will be women who seek information and services for family planning, antenatal care, and safe delivery.
Budget
This project is on track. The funds have been used to pay for the training of the 8 volunteers, and will be used to pay for community activities including the women's group discussions in the 4 communities.
For girls and young women everywhere the traditional way to learn about their maturing bodies is through "girl talk."
Why we care: Young Burmese women working as migrant workers—especially as undocumented workers—in Thailand are often highly vulnerable to physical and sexual violence and poor reproductive health.
How we're solving this: PATH are training migrant workers from different ethnic groups from Myanmar to lead Mema Sagawai—or "girl talk"—groups so young migrant girls and women have a place to learn about their maturing bodies and talk about special reproductive health needs.
PATH needs funding to train volunteers to lead Mema Sagawai meetings so young Burmese migrant women and girls can have a safe space to ask questions and to share information about even very personal concerns and feelings, specifically as they relate to being a woman.
While the focus of the Mema Sagawai groups is on increasing utilization of essential reproductive health services, an important secondary benefit is the increased confidence that it gives these women to function in a culture and language that is not their own. In addition to evaluating Mema Sagawai's impact on the use of reproductive health services by young migrant women, PATH will also measure how being involved in the girl talk groups improves self esteem and adjustment to their new lives in Thailand.