1 year impact report
"First I considered child marriages beneficial for morality, but the training opened my eyes and I refused to perform marriage ritual of six minor girls."
Impact for girls & women
We got this number through data collection during field visits for assessment.
Estimated girls & women affected
281
Broader impact
This is the estimated number based on the number of girls and women we affected and their communities.
Estimated community members affected
991
Contribution in ending child marriages
One year ago with your support, we went ahead to rescue vulnerable girls from becoming victims of child marriages as a result of outdated customs prevalent in the rural area of Dadu district of Pakistan. We trained religious community members, journalists, and other key stakeholders in order to raise awareness.
We utilized the effective tool of theater to create awareness among local communities. We also used stickers and posters with images to raise mass awareness throughout the district. Before this project, speaking out against child marriage was considered interference in family matters, but we found that our program unleashed a healthy debate. After being sensitized, the majority of the parents who participated abandoned beliefs in child marriage. As a result of our activities, the majority of Nikahkhawns refused to perform marriage rituals of persons underage. The police, who otherwise looked the other way due lack of information, also took action, setting an example for those parents who despite receiving information insisted to arrange marriages for their daughters. Since our involvement, the child marriages in the region have decreased.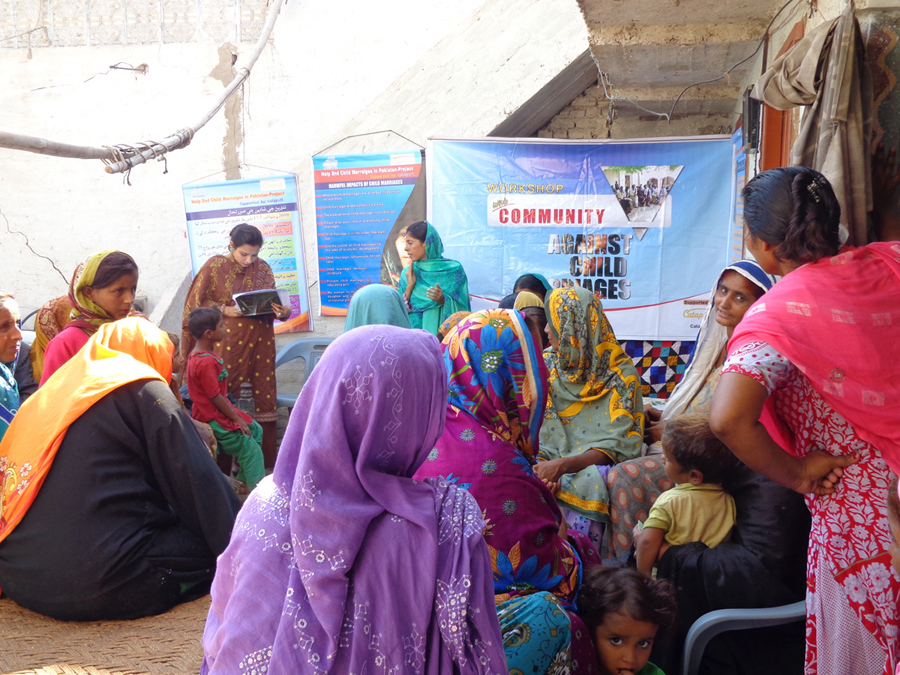 There is increased realization that child marriage is a harmful practice. Due to our advocacy activities , a law against child marriage has been passed by the provincial assembly. The law removed gender based age discrimination (before the law legal age for brides was 16 and grooms 18) and added a longer jail term for perpetrators of child marriage – it was increased from one month to three years and the fine was increased from 1,000 PKR ($1) to 45,000 PKR.
Get personal
''Parents knowing that child marriages ruins children, decreased the practice by 80% in our village" Qurban, parent.
"We thank supporters of this vital work" - Hafeez, social activist.
"One of our journalists was killed as he boldly reported against a child marriage. The training enhanced our capacity and confidence" - Mukhtiar, journalist.
"First I considered child marriages beneficial for morality, but the training opened my eyes and I refused to perform marriage ritual of six minor girls." - Shamasudin, Nikahkhawan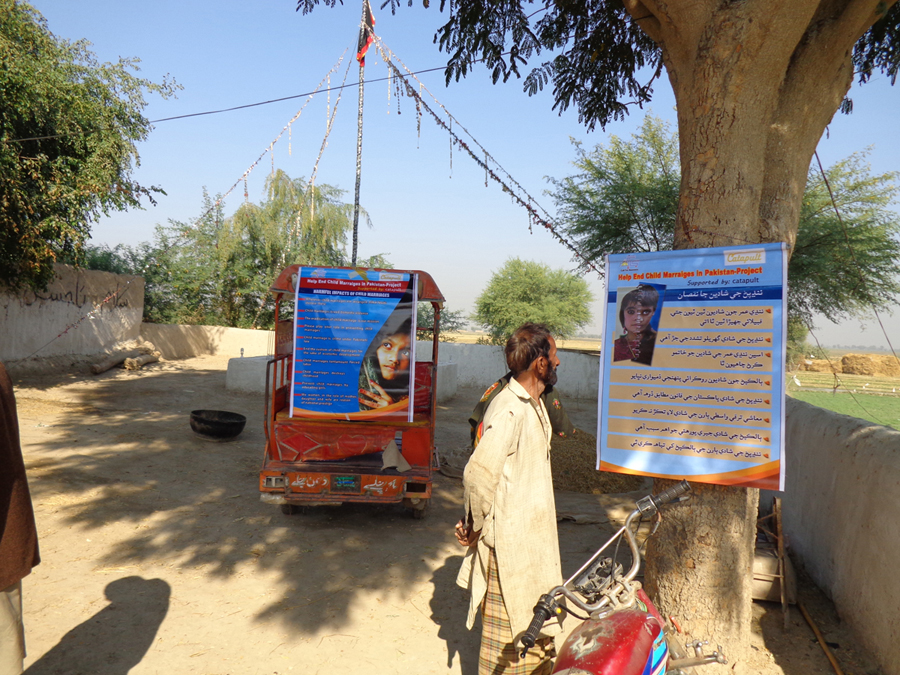 Risks and challenges
Some community elders first resisted our work, demanding material support to back up our information. We convinced them softly that we are only there to raise awareness and gradually accepted us. Afterward many, previously rude community members, become staunch supporters of preventing child marriages in their area.
According to Pakistani law, the legal age for a bride is 16 and 18 for a groom. We designed our materials according to the law, but with the passage of a new law we faced difficulties in the information on stickers and wall posters that were already distributed and posted.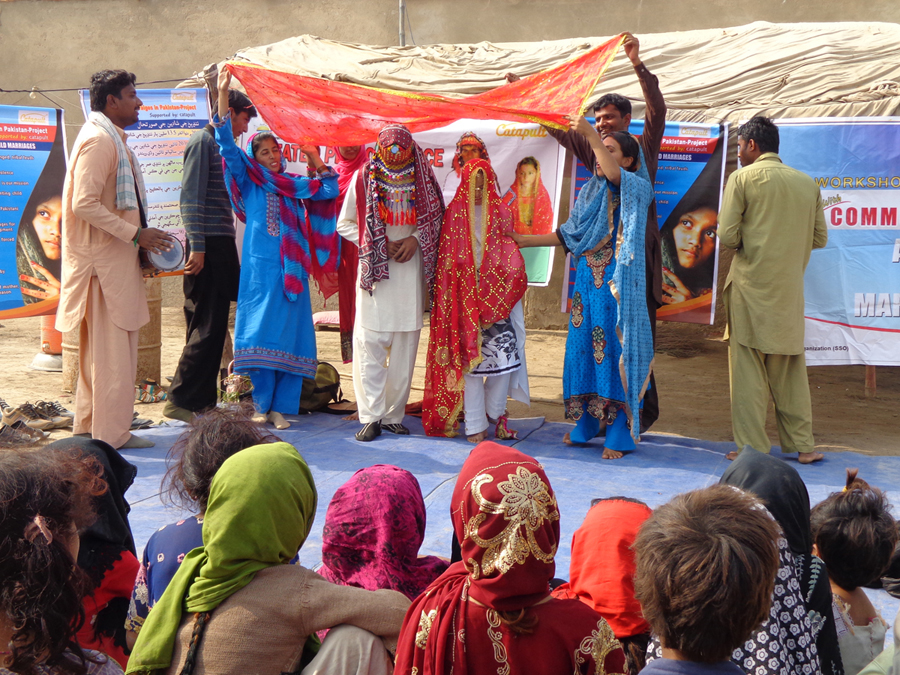 What we've learned
During our work we discovered that we should have had more resources and expended our outreach area. Besides our work at the grassroots and district levels, we would have liked to take the issue to provincial capitals or other major cities so that we can achieve more impressive results. There was no budgetary provision for such an advocacy campaign, but we still got the important result of passing a bill against child marriage. If we have more resources in the future, we will like to expend our work to more provinces, create awareness on the newly passed law, and mobilize top level officials.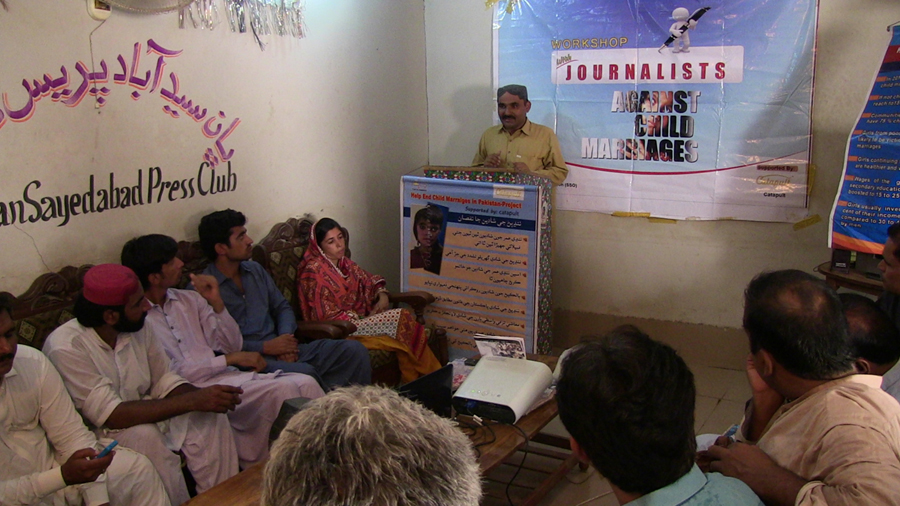 Next steps
Funding for this project has ended with the completion of the one year reporting period. As child marriages are largely arranged due to outdated traditions, making a difference requires a long effort and much support in rural parts where girl education is nonexistent. As girl's education is a natural barrier against child marriages and a guarantee for women's empowerment, we want to create the project on girl's education and once more garner your support. Stay posted!
Budget
Line Items

Projected budget

Amount spent so far

Social Organizers (2)

Travel Cost

Production of Material

Workshop/Seminar with Police

Workshop with Nikah Khawans

Workshop with Journalists

Workshops in Communities

$3,031

$2,140

$404

$355

$166

$692

$1,212

$3,031

$2,140

$404

$355

$166

$692

$1,212
Further reading
Project activities got impressive media coverage in local language newspapers and private TV channels. Local media gave generous coverage as our work on child marriages was new in the area. Here are some links from English media:
http://www.lhrtimes.com/archive/2013/09/13/sso-holds-workshop-on-child-marriages-194592/
http://www.goodspeaks.org/event/world-population-day-2013-spotlight-on-adolescent-pregnancy
http://thepioneer.com.pk/school-children-take-part-in-protest-to-stop-child-marriages
90 Day Report
Perpetrators are becoming campaigners against child marriages
Progress
After receiving funds, we worked with 116 stakeholders; we carried out following activities under this project.
Activity 1: The beautiful and attractive 6000 stickers, 80 wall posters and 6 banners enhanced the excitement of the team and attracted the attention of the onlookers/participants of the activities.
Activity 2: team arranged workshop with journalist. 26 persons participated. The team shared facts and figures. Participants promised to join hands and working for the prevention of the child marriages.
Activity 3: team went into homes and hamlets of the communities to meet and discuss the issue of child marriages with them. Rural Women, were unaware about the harmful effects of child marriages and when facts and figures were presented the participants agreed to work for ending child marriages.
Risks and challenges
When we reached for workshop with journalists there was no electricity and we conducted the program in searing heat. Thus in the darkness the photo graphs were not clear.
Get personal
Mr Sajid a volunteer: "when I learnt that girls education is natural barrier against child marriages I requested the parents to send their girls to my tuition center where previously I was only teaching boys. I am also educating the parents about the harmful impacts of child marriages"
Next steps
next we are going to conduct series of workshops with journalists and Nikahkhawans. one joint seminar at police department with police along with other stakeholders and communities meetings
Budget
Line Items
Original Budget
Amount spent so far

Social Mobilizers (2)
Workshop with Nikah Khawans (1)
Workshop with Journalists (3) Workshop/Seminar with Police (1)
Workshops with communities (20) Production of IEC Material
Travel cost

$3031
$166
$692
$355
$1212
$404
$2140

$665.19
0
$215.15
0
$58.67
$457.7
$234.71
More information
Child issue is entrenched in centuries' old traditions and we are making concentrated efforts to bring positive changes in the mindset of the stakeholder's i.e. religious person, parents, police personals and conservative section of the population. There are more areas of Pakistan which need to be covered. We need your encouragement and further support to save the lives of the more girls in more areas.
Further reading
Journalists Workshop On Early Age Child Marriages
SSO Holds Workshop On Child Marriages
By training journalists, police officers and religious leaders, Sujag Sansar will bring awareness to and discourage the practice of child marriage in Pakistan.
Why we care: The practice of child marriage is widespread in the Dadu Districts of Pakistan, where girls as young as nine-years old are commonly forced into marriage.
How we're solving this: A series of workshops for religious leaders, police and journalists, will enable communities to take action against perpetrators of child marriage.
In the Dadu Districts of Pakistan, child marriage is a common practice. Girls are traditionally deemed fit for marriage when they are able to lift a pitcher of water – which often occurs around the age of nine. Some marriages are arranged at birth. There is an urgent need to encourage communities to abandon the practice, allowing girls to continue their education and live a life of dignity. We believe that the best way to change mindsets is to involve three of the most influential groups in our communities: religious leaders, police officer and journalists.
We will hold a one day workshop with Nikahkhwans, the religious men who perform marriage rituals in the Dadu Districts. Due to a lack of information, we have found Nikahkhwans do not show opposition to marrying underage girls. We will present the negative effects of child marriage on the community, encourage them to pledge against carrying out any marriage rituals with underage girls, and to officially register with the government to enhance monitoring.
Journalists also have limited access to information about child marriage, which prevents them from reporting cases. Through a series of workshops, we aim to train 60 journalists on effective reporting. These journalists will be connected by mobile phones to Nikahkhwans and trained 'area coordinators' to allow for immediate reporting of planned child marriages.
With police, we will discuss the legal obligation to prevent child marriages and give concrete ways for them to take action against perpetrators. A seminar will be organized at the women's rights division of the district police officer's office, bringing together all of the above mentioned groups in a discussion on effective prevention.
To further boost the impact of our work, we will also produce educational and communications material (such as stickers and posters. These materials will inform the general public and government officials about the harms of child marriage and laws criminalizing the practice. We believe this is an essential part of the project since many government officials and large parts of our communities have limited access to such information.
We believe that by bringing these three influential groups together and educating the community, we can stand united against child marriage, put an end to this harmful practice and save the lives of hundreds of our little girls.
---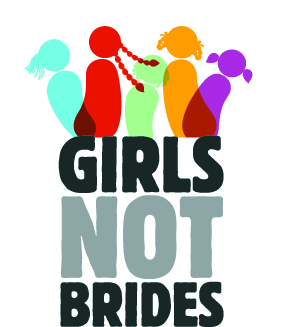 Sujag Sansar is a member of Girls Not Brides a global partnership of more than 250 non-governmental organizations committed to end child marriage.

www.girlsnotbrides.org @GirlsNotBrides