1 year impact report
18 brave survivors of sex trafficking share their stories and advocate for change
Impact For girls & Women
The number of courageous survivors of sex trafficking and commercial sexual exploitation who shared their story over the course of the year-long campaign
Estimated girls & women affected
18
Broader impact
An estimate of the number of people who would benefit from the reform of laws, for which our campaigns advocates
Estimated community members affected
25,000+
Survivors of sex trafficking advocating for change
Thank you for helping us share Survivor Stories! Over the past year, this campaign helped draw international attention to the experiences, needs, and demands of girls and women who had been involved in prostitution and trafficking. It has also highlighted the work of grassroots organizations that help trafficked or commercially sexually exploited people.
Together, we elevated the voices of people from around the world who are speaking out for improved laws and policies to end sex trafficking and exploitation. Since our last update, we have published six more stories:
Grace, SOLWODI, Nigeria/Germany - "I wish people would tell parents that it is good to educate girls and get them proper job training, rather than sending them into prostitution. A child is a gift of God, whether it is a man or a woman."
Natalie & Sam, Project Respect, Australia - "I don't understand why trafficking happens. If women could earn proper money, it wouldn't happen. Women go into the sex industry for the money, not because they like it." - Natalie
Lilly & Michelle, Stop Demand, Freedom from Sexual Exploitation, New Zealand
Trisha, EVE, Canada
K., SOLWODI, Germany
Rebecca, Sex Trafficking Survivors United, U.K
All stories are currently being compiled for downloading.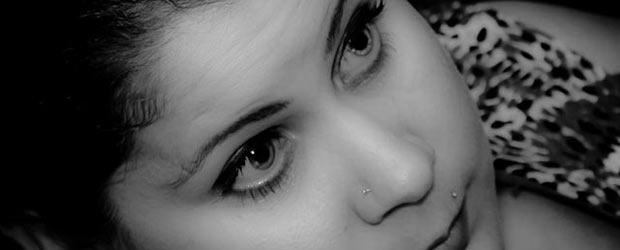 Get personal
"Listening to the voices of those who have survived any form of oppression is crucial for many reasons, one of them being that it is the truest way to get to the heart of that which has been survived." -Rachel, SPACE International "The effects of being bought and sold are of an insidious nature, which I did not know how to make sense of; it was only by connecting with other survivors that I began to understand what happened to me." -Jennifer, Sex Trafficking Survivors United
Risks and challenges
Our main challenge was ensuring that government officials and non-governmental organizations really listened to the survivors' messages, so that legislation and policies that take survivors' experiences into account are implemented with a sense of urgency. Strong laws holding accountable traffickers and buyers must be in place at all levels with sufficient resources to provide for proper enforcement and implementation. Unfortunately, the legal process often moves very slowly, and there are many governments that have laws failing to address the demand that is fueling trafficking or adequately fundingto stop exploitation. Additionally, we want officials to re-think the issue from the point of view of the people whose human rights are being violated.
What we've learned
We learned that linking each Survivor Story with a specific campaign or project allowed readers to take immediate action. We found that our readers were eager to get more involved either with Equality Now, or with our grassroots partners, after reading each story. For example, after publishing Grace and K.'s stories, thousands of people took action to urge the United Nations to listen to survivors and not jeopardize efforts to end sex trafficking.
Next steps
Survivor Stories was conceived as a 12-month campaign to raise awareness about the realities of sex trafficking. We got a tremendous response to each story and a social media campaign grew out of it with the hashtag #ListenToSurvivors - which we continue to use to galvanize and mobilize activists. We are also in the process of compiling the stories for download so that we can continue to educate about, raise awareness of, and advocate against sex trafficking.
Budget
Line Items

Projected budget

Amount spent so far

Public Advocacy Campaigns Project

Coordinators

Communications & Publicity

20,000

20,000

10,000

20,000

20,000

10,000
More information
Over the last year, Survivor Stories helped raise public awareness of sex trafficking and provided a forum for survivors to advocate for change and justice:
In New York, with survivors Ruth, Janelle, Lowyal, and Veronica, we advocated for reforms to the state anti-trafficking law. On June 22, 2013 the legislature passed a bill ensuring that 16 and 17-year-old victims arrested for prostitution will be classified as trafficking victims, instead of criminals, allowing them to access services rather than being sent to prison.
In Canada, with survivor activist Trisha Baptie and other partners, we called on the Canadian government to introduce a strong law that addresses the demand for prostitution that fuels sex trafficking. On June 4, 2014, the Canadian government proposed a law that would address demand for the first time and would provide $20 million Canadian Dollars for services for people exploited in the commercial sex industry. Equality Now, Trisha, and our partners continue work to ensure that the law fully decriminalizes women in prostitution.
At the global level, with survivors around the world, we called on United Nations agencies to listen to survivors, uphold international law, and ensure that HIV prevention efforts do not jeopardize anti-trafficking and gender equality efforts. Survivors and supporters sent thousands of letters, and in response, UNAIDS clarified that it does not advocate for the decriminalization of pimping or brothel-keeping.
Further reading
Equality Now's campaign to end sex trafficking received media attention, including:
"Should prostitution be legal? Let's try listening to the real experts," , The Independent
"Rights Groups Push to Improve New York Sex Trafficking Law", IPS News
"Europe is finally starting to tackle prostitution in the right way", The Guardian
"Welcome to paradise", The Telegraph
"Looking for a prostitute? Germany has an app for that", Vice News
In addition, with the release of each Survivor Story, there was significant activity on social media, including from the survivors themselves; for example:
Huge thanks 2R great partners @equalitynow 4all they do2 #supportsurvivors +4getting the world2 #listentosurvivors-U make us proud+hopeful – Sex Trafficking Survivors United
"Shout out2 @equalitynow 4being a great partner who respects+empowers trafficking/commercial sexual exploitation survivors #ListentoSurvivors" -- Kristy Childs, founder Veronica's Voice, USA
90 Day Report
Thank you for helping survivors advocate for justice!
posted Jan 7, 2014 by Isabel Garcia
Thank you for standing with survivors of trafficking and commercial sexual exploitation!
Survivor Stories supports survivor activists, who are using their voices to shift societal perspectives, change laws, and change lives. With your help, we worked with 11 courageous women and girls who were willing to share their stories.
So far, we've published six stories and a list of actions—in partnership with organizations from around the world—readers an take:
Alma (Buklod, Philippines)
"When the customer leaves to use the bathroom, I approach the girl who looks surprised and a little annoyed that I've intruded on her personal space. Undeterred, I tell her that I work for an organization called Buklod. "We bring women together to discuss their lives and share ideas," I say. "You should come to our next meeting." She looks at me quizzically and asks, "What do you know about my life?"
www.equalitynow.org/survivorstories/alma
Kolab & Phalla (AFESIP, Cambodia)
I met a woman that used to live with AFESIP who told me about the organization and gave me their phone number. I went to the clinic to ask for help and now stay at their center… I would like to become a lawyer because I want to help other victims.
http://www.equalitynow.org/survivorstories/kolab_phalla
" As I conversed with women who had made new lives for themselves, I felt hopeful for the first time that I could leave prostitution. It took me some time, but I permanently exited prostitution last year."
http://www.equalitynow.org/survivorstories/ayesha
Ruth, Janelle, Lowyal, Veronica (Gateways/JCCA & the New York State Anti-Trafficking Coalition, USA)
"I think telling my story matters because it could help other girls like me…I guess storytelling is important because I lived this—I'm the one who knows what it's really like."
http://www.equalitynow.org/survivorstories/ruth_janelle_lowyal_veronica
Loreta (Klaipeda Social & Psychological Services Center, Lithuania)
"When I turned 17, the madam told us that a pimp was selling us abroad. One girl was sold in Poland, two in Budapest, and the rest of us were taken to Ravenna, Italy."
http://www.equalitynow.org/survivorstories/loreta
Concy (ChildVoice International, Uganda)
"I want people to know what has happened here in Northern Uganda."
http://www.equalitynow.org/survivorstories/concy
Our June story is just one of example of how powerful survivor participation and leadership in the anti-trafficking movement can be: Ruth, Janelle, Lowyal & Veronica's (pseudonyms) stories were released in combination with Equality Now's campaign to reform anti-trafficking laws in New York to keep survivors from being treated like criminals.
By sharing their experiences, the four survivors showed the public that they were regular teenage girls who shouldn't be defined by the horrors they'd endured. Their voices spurred more than 1,000 people to take action and—due to advocacy such as theirs—New York passed a bill to extend its Safe Harbor Law to protect all prostituted individuals under the age of 18.
Read all the stories here.
Risks and challenges
Working with trafficking survivors is challenging on many levels. Each survivor has experienced incredible trauma and we wanted them to know that storytelling is a choice–the survivor gets to select if, when and how she wants to share her story.
Learning how to share their stories starts with making each person feel safe and involves allowing her to find her own medium, whether it is through poetry, narrative, music-writing, monologue creation, interview-style, or visual arts.
In addition, sharing a story of survival and becoming an advocate puts her at risk of being re-victimized. It takes a tremendous courage that not everyone has and we are so fortunate to have been able to work with brave women, girls and partners who were willing to share their stories in the face of this harsh issue.
Finally, change is slow. Cultural and societal stigma is not easily shed. It is all too easy to dehumanize anyone associated with prostitution. Equality Now is working with a global coalition of 97 (and growing!) survivor-led and anti-trafficking organizations to transform society's perception of what a trafficking survivor looks like and goes through, and each new voice—survivor and non-survivor—joining our campaign makes our message more powerful.
Up Close
A particularly powerful moment came when survivor Ruth advocated in front of New York elected officials:
"I am a commercially sexually exploited kid …I have scars on my body from where my pimp hit me when I didn't bring home enough money…I was raped by buyers. There is nothing non-violent about sex trafficking."
As Equality Now Anti-Trafficking Dir. Lauren Hersh said, 'no one could have made a more compelling argument.'
"Society's understanding of human trafficking and prostitution needs to change...People believe that prostitutes are criminals and buyers are the victims. This is wrong… Women are human beings, not commodities to be bought and sold." -Alma, survivor/activist
"At what point can the survivor be empowered? We must allow survivors a platform to be influencers alongside policy makers and law enforcement. To exclude them from the solution further perpetuates their disenfranchisement. Include them, empower them, and listen." –AFESIP, Cambodia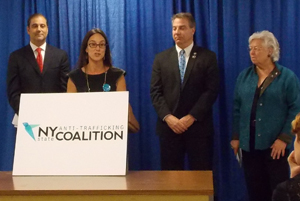 Next steps
In the next couple of months, we will be highlighting two stories about trafficking and commercial sex exploitation in Germany:
Grace, who was trafficked by her family from Nigeria to Germany, and
K. from Germany, who was exploited and abused from a young age by a pimp.
Stories from partners in Australia, the Netherlands, South Africa and the United Kingdom are also in development. It is our goal to show the world that this is an issue that affects every part of the globe and the survivors represent a multitude of backgrounds and experiences—all of which must be heard and represented in efforts to end sex trafficking and commercial sexual exploitation.
Other
We also mobilized our global membership through public advocacy campaigns advocating for:
the enforcement of U.S. military provisions addressing demand ,
the reform of anti-trafficking laws in India,
passage of Trafficking Victims Protection & Justice Act in New York State, and
the United Nations to listen to survivors and not jeopardize efforts to end sex trafficking.
We were pleased to have public figures and groups such as Gloria Steinem, Mira Nair, NY Times journalist Nick Kristof, the Half the Sky Movement, the CNN Freedom Project and the European Women's Lobby, to name a few, support our efforts.
Additional resources
Sign up for our Equality Action Network here.
Real stories. Real change. Real solutions to ending sex trafficking and commercial sexual exploitation.
Why we care: Sex trafficking and exploitation is a gender-based human rights violation operating on a massive global scale; survivor participation is essential to ending it.
How we're solving this: By showcasing the stories of survivors of sex trafficking and commercial sexual exploitation and by providing actions readers can take to be a part of the anti-trafficking movement.
Trafficking of women and children for sexual exploitation is the fastest growing criminal enterprise in the world despite the fact that international law and the laws of 134 countries criminalize it. Women and girls make up 98% of victims of trafficking for sexual exploitation. As awareness of this multi-billion dollar industry grows, survivor participation in the movement to end it is critical. As advocates, their perspectives and leadership can shape and influence effective anti-trafficking policy and legislation around the world.
"Survivor Stories" is a yearlong web-based campaign, created in partnership with survivors and grassroots organizations combating trafficking and commercial sexual exploitation. Through our work with these partners, we know that there isn't one "type" of victim and that how they come to be exploited varies widely. For example:
• A Peruvian university student, sold into a legal brothel by her boyfriend;
• A young Indian girl born into a family involved in inter-generational prostitution—her virginity was sold at age 12;
• A single mother sold to U.S. marines stationed at a military base in the Philippines;
• A sister sold by her brother into "temporary marriages" with Saudi men visiting Egypt;
• A Lithuanian girl, who entered the sex trade after being raped by her godfather and developing a drug habit; and
• A teenager who was recruited by a pimp in New York after running away from home and repeatedly sold on Backpage.com.
The campaign will reflect the multiple ways women and girls become trapped and most importantly how they are using their voices to advocate for change and justice. Starting in 2013, stories from Cambodia, Brazil, Germany, Iceland, Lithuania, Mexico, the Netherlands, Nigeria, the Philippines, South Africa, Uganda, the United States and the United Kingdom will be released monthly (countries subject to change). Readers will be given related actions they can take to support efforts against this violent and devastating industry, and survivors will have a forum to shape the conversation and be a part of the solution - as eloquently stated by our Cambodian partner, AFESIP:
"For a survivor, her past is associated with a lack of power. Others wielded immeasurable authority over her, whether it was the grandmother who sold her to the pimp or the policeman who rescued her from the brothel. At what point can the survivor be empowered? We must allow survivors a platform to be influencers alongside policy makers and law enforcement. To exclude them from the solution further perpetuates their disenfranchisement. Include them, empower them, and listen."
Please support this project so that the women and girls around the world, who are exploited by those who profit from the trade in human beings and those who contribute to the violence against them, are given a chance to influence policies to end this epidemic. By empowering survivors and developing survivor leadership in the anti-trafficking and exploitation movement, their voices become ones of strength and activism.