1 year impact report
Before learning about this opportunity, Helen had almost "lost hope of going to high school," after losing her father at age three and her mother in the last year of primary school.
Impact for girls & women
This project is funding 4-year secondary school scholarships for 4 girls.
Estimated girls & women affected
4
Broader impact
This is the number of girls enrolled at the two secondary schools. The number of community members affected may include others in the scholars' families, their friends, and extended family.
Estimated community members affected
132+
Sauri scholars finish their first term!
The academic year in the Millennium Village of Sauri, Kenya begins in late January, and since our last report, the scholarship committees selected four Connect To Learn scholars based on a combination of need and merit. The selected girls were enrolled at Ulumbi Secondary School in January 2014.
The four scholars have now completed half of their first year of school, and are moving along smoothly, performing well in their classes. Earlier this year, the scholars and some of their female peers participated in an excursion led by the Millennium Villages Project Education team that took them to the nearby town, Kisumu. There, they met with local women entrepreneurs and asked them questions about their career trajectories. The visit was inspiring for the girls!
The Connect To Learn Facilitator in the Millenium Village of Sauri meets each term with the scholars' parents and guardians to sensitize them on the importance of girls' education, and to develop strategies on how they can best support the education of their girls. The facilitator also visits the school regularly to check in with the girls and their teachers on their academic progress and general well-being, and to address any challenges that arise.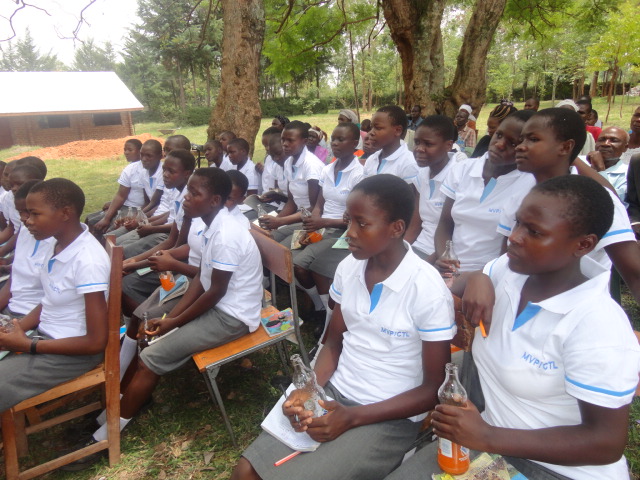 Get personal
Scholar Hellen Achieng is grateful for her Connect To Learn scholarship. Before learning of this opportunity, she had almost "lost hope of going to high school" after losing her father at age three and her mother in the last year of primary school. With her hope renewed, Hellen likes how "teachers in school treat all students equally," and appreciates the diet she receives through the school meals program. She hopes to become a doctor, and is inspired by Michelle Obama.
Risks and challenges
Many girls in the Millenium Village of Bonsaaso must overcome a variety of barriers and obstacles to stay enrolled in school, such as competing demands to help with household chores and caring for siblings. The Millenium Village education team helps them overcome these challenges by meeting regularly with parents and caretakers to sensitize them on the importance of girls' education and to develop strategies for supporting their girls in school.
English is the medium of instruction in high school in Bonsaaso, and many of the girls enter high school with poor English language skills. To overcome this challenge, our team and teachers work closely with the scholars to assist them in improving their English in order to succeed in school – still, some girls struggle to maintain passing marks.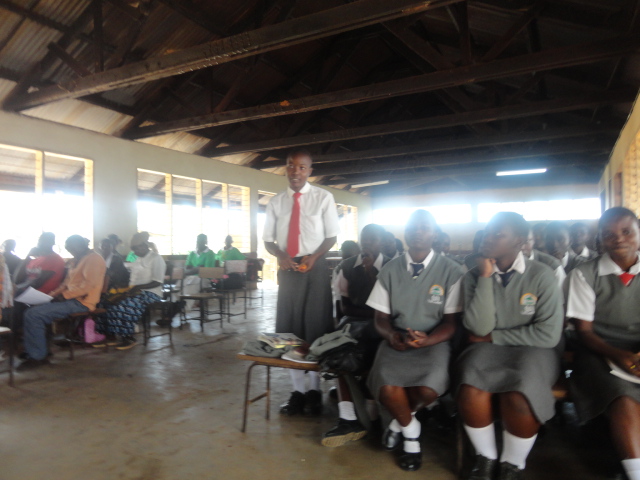 What we've learned
Connect To Learn is always seeking additional support to provide more robust co-curricular programming for the scholars focused on girls' leadership and life skills. We are happy with the way the scholarship program is being implemented. It is a model we have been refining since 2010 in collaboration with local communities, but we believe it could be even stronger if coupled with additional support for girls' empowerment programming and mentoring. Connect To Learn is also currently seeking additional funding to implement teacher professional development programming in Sauri schools.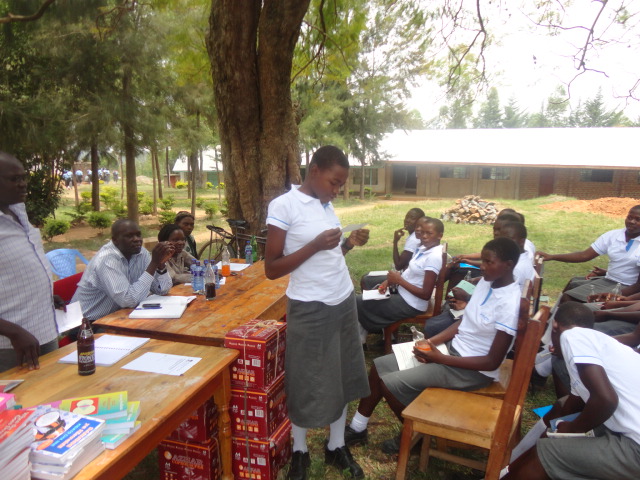 Next steps
This project was designed to cover the full four years of each scholars' high school experience. After the first year ends in December 2014, the remaining funds will be used to cover school costs, boarding, and living expenses for the four girls for the remaining three years of their high school careers. Upon graduation, Connect To Learn will continue to track the girls' next steps to see how the scholarships continue impacting the their lives as they pursue careers and/or higher education.
Budget
Line Items

Projected budget

Amount spent so far

School Expenses ($180 per scholar/year)

Meals ($300 per scholar/year)

Living Expenses ($120 per scholar/year)

Scholarship oversight and management ($120 per scholar/year)

TOTAL

$2,880

$4,800

$1,920

$1,920

$11,520

$720

$1,200

$480

$480

$2,880
90 Day Report
Sauri scholarship committee prepares for recruitment
posted Oct 29, 2013 by Isabel Garcia
Progress
The school year in Sauri, Kenya runs from January through early December each year. Because of this, the four scholarship students who have been funded through this campaign will begin school in Sauri in January 2014. Since learning of the successful funding of this campaign, Connect To Learn has been working with the Millennium Villages Project (MVP) team in Sauri to reconvene the scholarship selection committee made up of teachers, principals, parents, community leaders and MVP staff. They will put out a call for applications in November and collect them in December, at which point they will begin the selection process.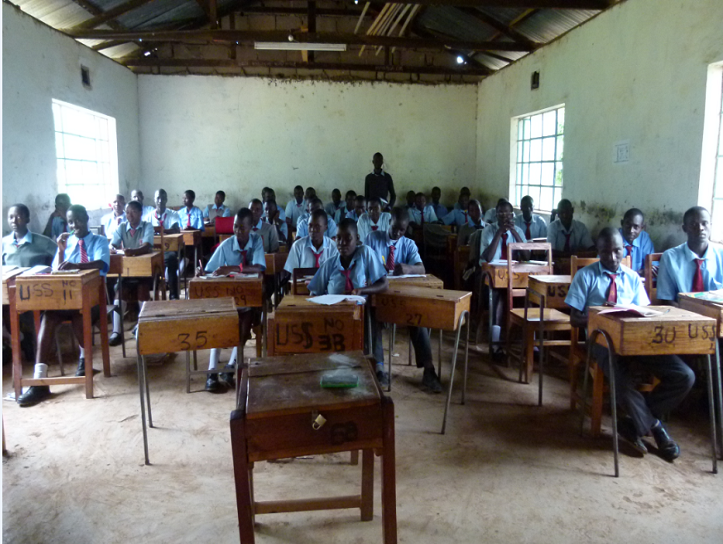 Risks and challenges
As this project is still in it's very earliest stages, there have not been significant challenges yet. The challenge will come however in January when the scholarship selection committee must wait for the prior year's exam results to be released by the Ministry of Education before finalizing the selection of the four new scholars who will need to begin school in late January. The team will have to work quickly to ensure on-time enrollment of the four girls.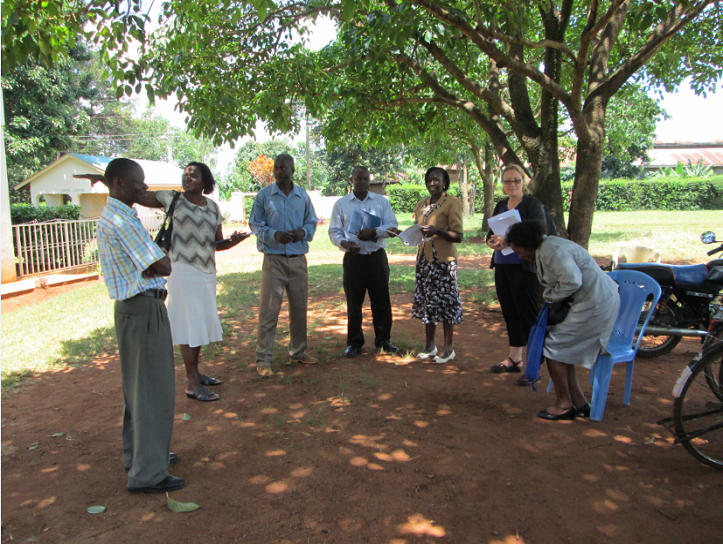 Get personal
Though the four new scholars have not yet been selected, one current Show Me Campaign support scholar in Sauri who started school in January 2013 had this to say about Connect To Learn – "I am happy with this project because without it, I would not continue with my education. I will put in more efforts in my studies to be a better person in society."
Next steps
The immediate next step will be to call for applications, select 4 girls for enrollment and equip them with school supplies. Once the girls start school, support will be ongoing. Each year, the Millennium Villages Project Education Team works with students, teachers and principals to prepare reports on the program, with emphasis on addressing any risk of dropout among scholars. The Millennium Villages Project Education team holds meetings with scholars and parents throughout the year to address issues and encourage active support.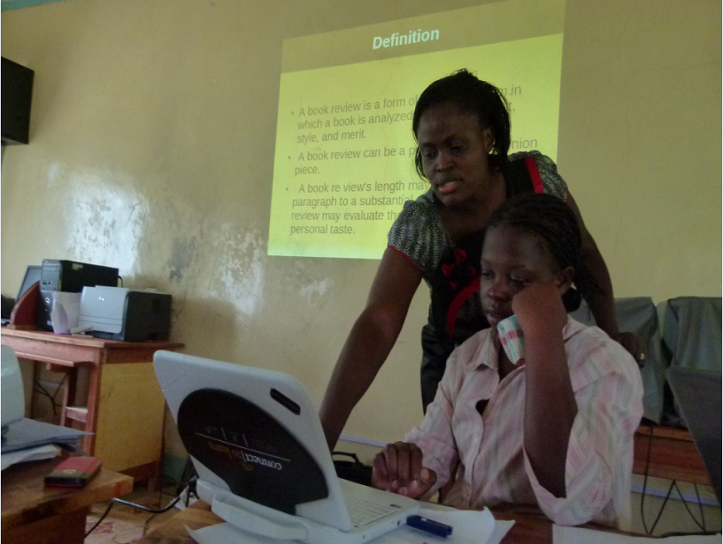 Budget
$420 has been spend so far on staff support for scholarship selection and enrollment
Line Items

Original budget

Amount spent so far

School expenses (tuition and books)

Room and board (housing and meals)

Living expenses (medical, security, life skills training, travel)

Scholarship management

$2880

$4800

$1920

$1920

$0

$0

$0

$420
More information
The Sauri, Kenya site is one particularly good place to enroll new scholars as the teachers at the two Sauri schools have recently undergone a year of training to build their skills in using computers and online resources to enhance their teaching practices. Teachers and students alike have reported that classes are becoming more engaging for students with the integration of technology into the Sauri classrooms where Connect To Learn operates.
Provide scholarships for four girls in Sauri, Kenya to complete four years of secondary school.
Why we care: The impact of girls' secondary and higher education is linked directly to a decrease in child brides, lower fertility rates and healthier children among educated women.
How we're solving this: The Show Me Campaign, founded by nine-time Grammy award-winning artist and philanthropist John Legend, is working with Connect to Learn to fund four girls' secondary school scholarships in Sauri, Kenya, a remote rural community near Lake Victoria in Western Kenya.
There are 67 million young people worldwide who remain out of school, with 60% of them being girls. Secondary education equips students with critical thinking skills, enabling civic participation and democratic change.
By covering the tuition and books, room and board, and medical expenses for four years of secondary school, each girl will be able to focus on her academic career, rather than the financial burden of her education. While all of these girls have tested high enough to attend the school, their families cannot afford to cover the cost of the school fees, room and board.
For many girls in Kenya, school fees are simply unaffordable. For example, at just 14 years old, Dolphine Juma faced the bleak prospect of leaving school. Her family's small plot of land generates only enough crops to feed the family of seven – not enough to cover her school fees. Thanks to her scholarship, Dolphine can now continue her education, and realize her dream of becoming a professor of environmental studies, an interest she cultivated through gardening and farming.
The hope is that these scholarships will not only change the girls' lives, but will help to transform the entire community. One scholarship recipient, Elizabeth, explains the value of her scholarship by saying that "when girls are educated, they change the world."