1 Year Impact Report
"Learning about my condition and how to keep good health was very special, now I know that I can have a good life."
Impact For Girls & Women
56 percent of our 1,600 participating campers and club goers are girls
Estimated girls & women affected
880
Broader Impact
25 clinic staff members, 70 Mamohato volunteers and caregivers and 1,600 attendees were impacted
Estimated girls & women affected
1,695
Thank you for supporting HIV+ children in Lesotho
It's been a year since you generously supported our project in Lesotho, helping HIV-positive children live happy and healthy lives. The project was split into two key elements:
Monthly outreach meetings for HIV positive children, where they meet others with similar struggles and share experiences.
Camp Mamohato, a five day residential camp where HIV positive children boost their knowledge and understanding of HIV and improve their adherence to medication.
In October of 2013, we reported that we were running thirteen outreach clubs throughout Lesotho. We have now successfully expanded the number of clubs to eighteen. We provide transportation to get children to and from the club, a snack, and activity materials. All the clubs are run by trained volunteers and government clinic staff. In December of 2013, we held four camp sessions for a total of 295 children, 56% of camp attendees were girls. The camps were held at Mophato oa Morija in Maseru and St Pauls School in Leribe. Children from nineteen clinics and hospitals attended.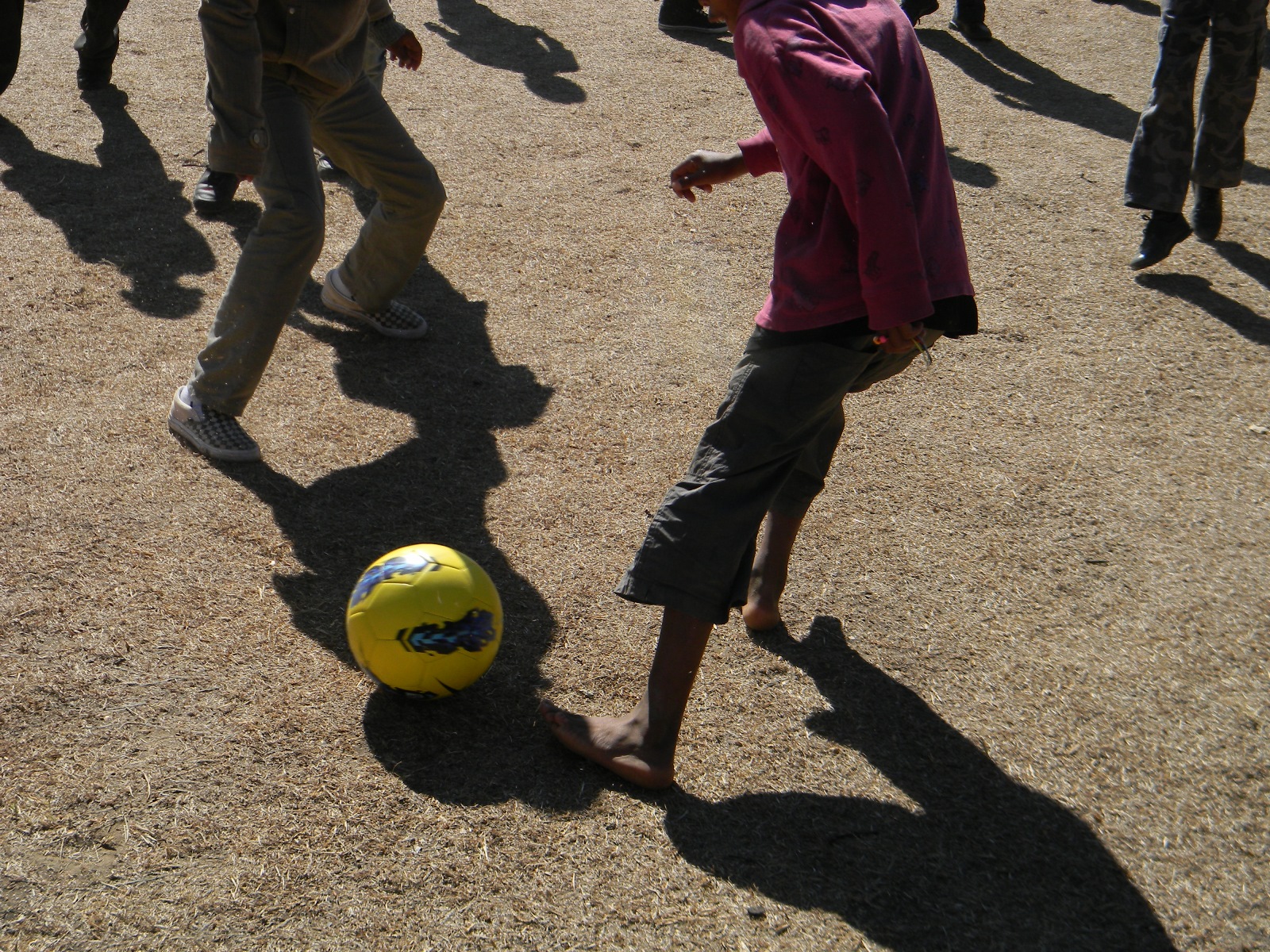 Get personal
14-year old Matosi attended Camp Mamohato in December, Matosi said, "Learning about my condition and how to keep good health was very special, now I know that I can have a good life." Matosi says she has learned about how to make decisions and how to be a good listener, "Camp has shown us that we can now be more comfortable with each other. We have realised that we have long lives to live and that we can share what we've learned with other children that we meet."
Risks and challenges
One of the major challenges in Lesotho is access to suitable locations to hold our camps. At present we can only use two locations in the summer and one in the winter. This severely limits the number of children we can work with. The good news is that we're currently building a custom children's centre on the outskirts of the capital, Maseru. The centre will enable us to reach three times the number of children than currently attend camp. The centre is scheduled to open in May 2015.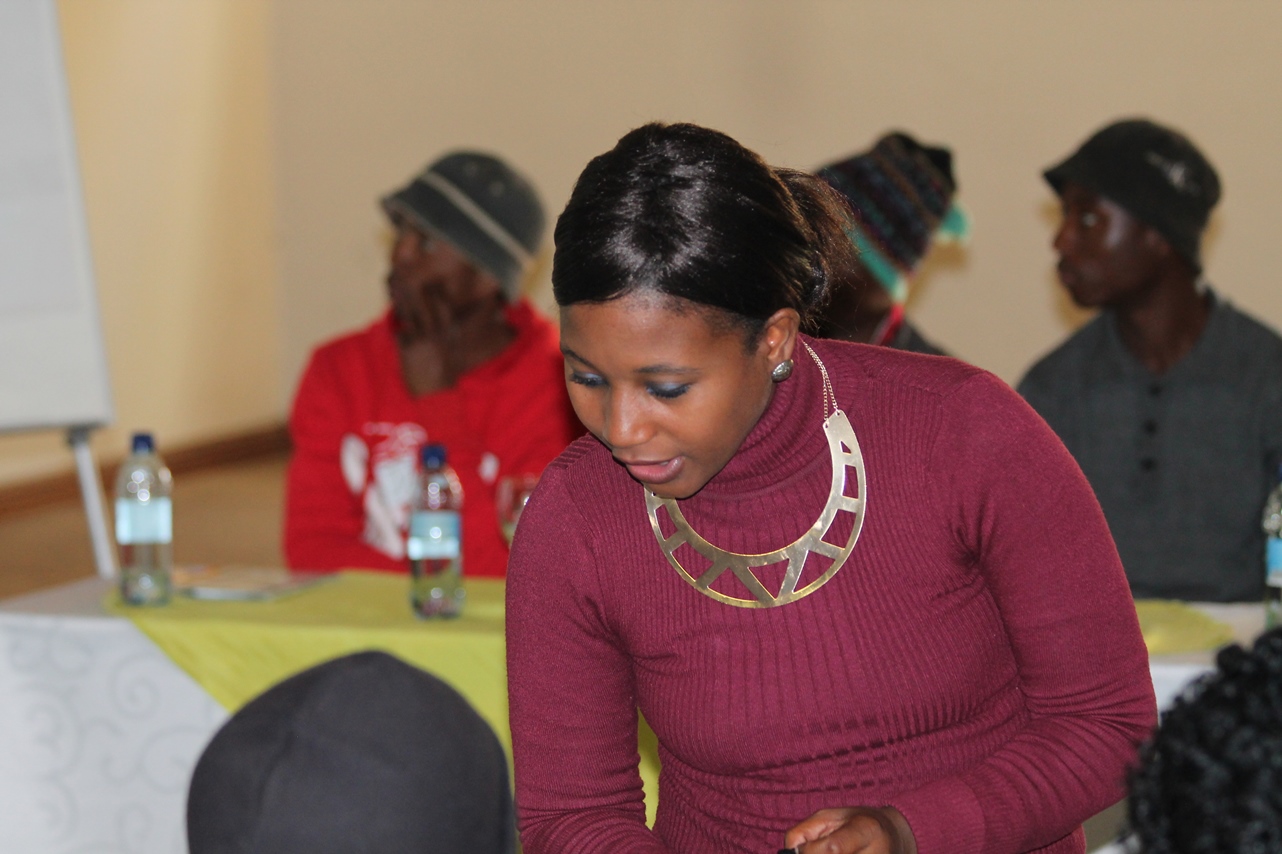 What we've learned
One of the major learnings we have experienced relates to data quality and demonstrating the impact of our programme. In response, we are now meeting with regional clinic teams. The teams are smaller than the national meetings and allow us to address challenges specific to particular clinics. Feedback has been very positive so far. For the upcoming camps in July 2014, we appointed volunteers to work directly with clinics to assist them in completing applications and then providing post camp data. We are hoping that these volunteers will build strong relationships with each clinical team and act as a key points of contact.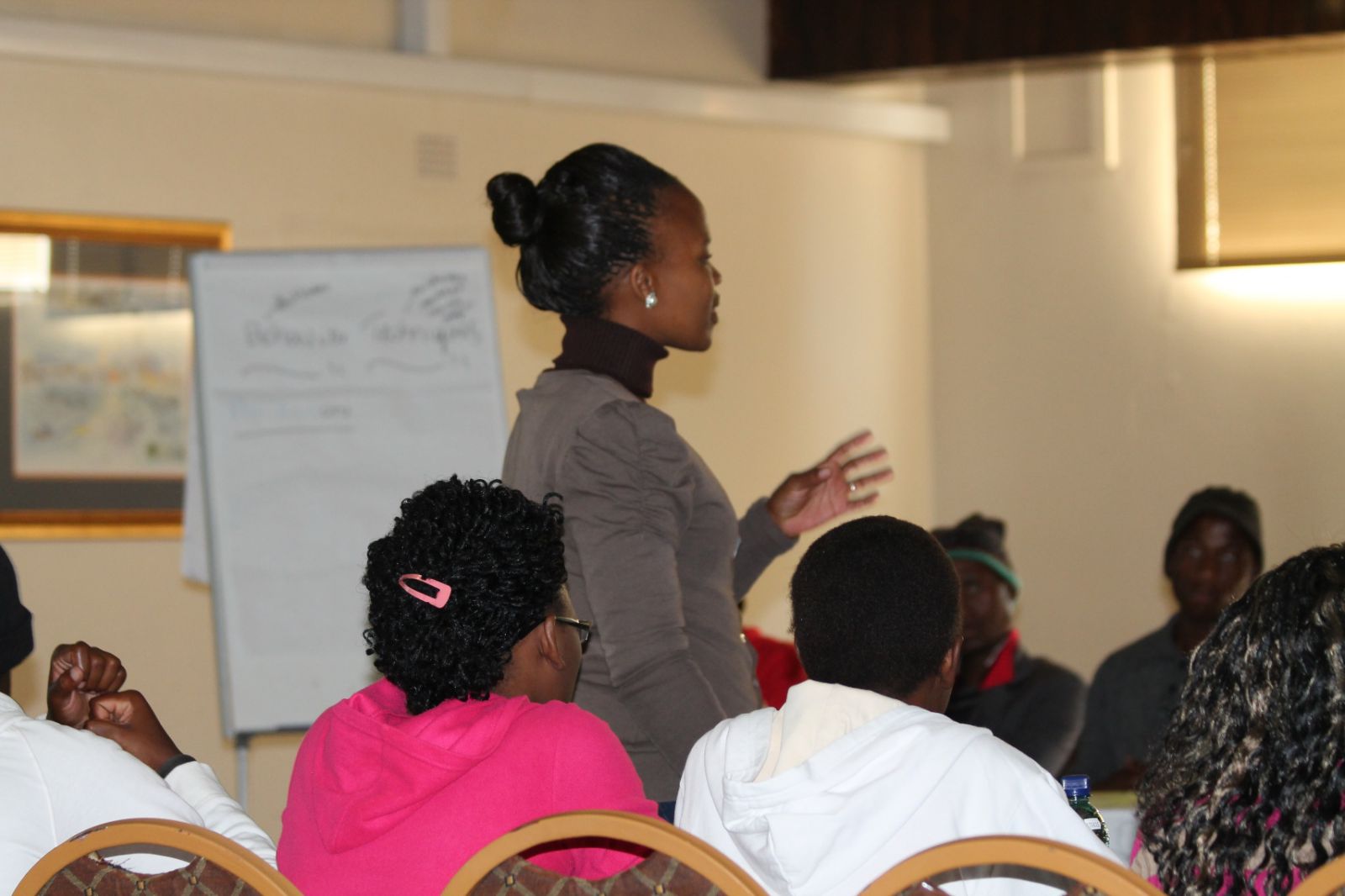 Next steps
The Mamohato project will continue to move forward. We are seeking to established more monthly network clubs and build the Mamohato Children's Centre of Excellence, which will provide a permanent home for the programme. Please visit our website for further information at www.sentebale.org.
Budget
We had originally budgeted $7,251 to support 100 children to atended a monthly network club for 12 months (100 x 12 clubs = 1,200 children). Given the increase of our club numbers, these funds have been used to support more children,- 1,208, - but over a shorter time period.
Line Items

Projected budget

Amount spent so far

100 December 2013 camp places

1,208 Network club places

$27,190.00

$7,251.00

$27,190.00

$7,251.00
90 Day Report
Sentebale October Network Clubs
posted Nov 7, 2013 by Alyssa Tartaglione
Progress
In October, Sentebale ran 13 network clubs across Lesotho's 10 Districts for HIV+ children and young people attended by over 1,500 participants. Network clubs are monthly gatherings of HIV+ children and young people run by trained Sentebale volunteers and local medical staff. At the club, participants get to connect with other HIV+ children and support each other through sharing experiences. Group sessions this month covered a range of topics including understanding the difference between HIV and AIDS, nutrition and the importance of regular medication. Club is a safe place where participants can play and freely discuss their concerns, hopes and dreams.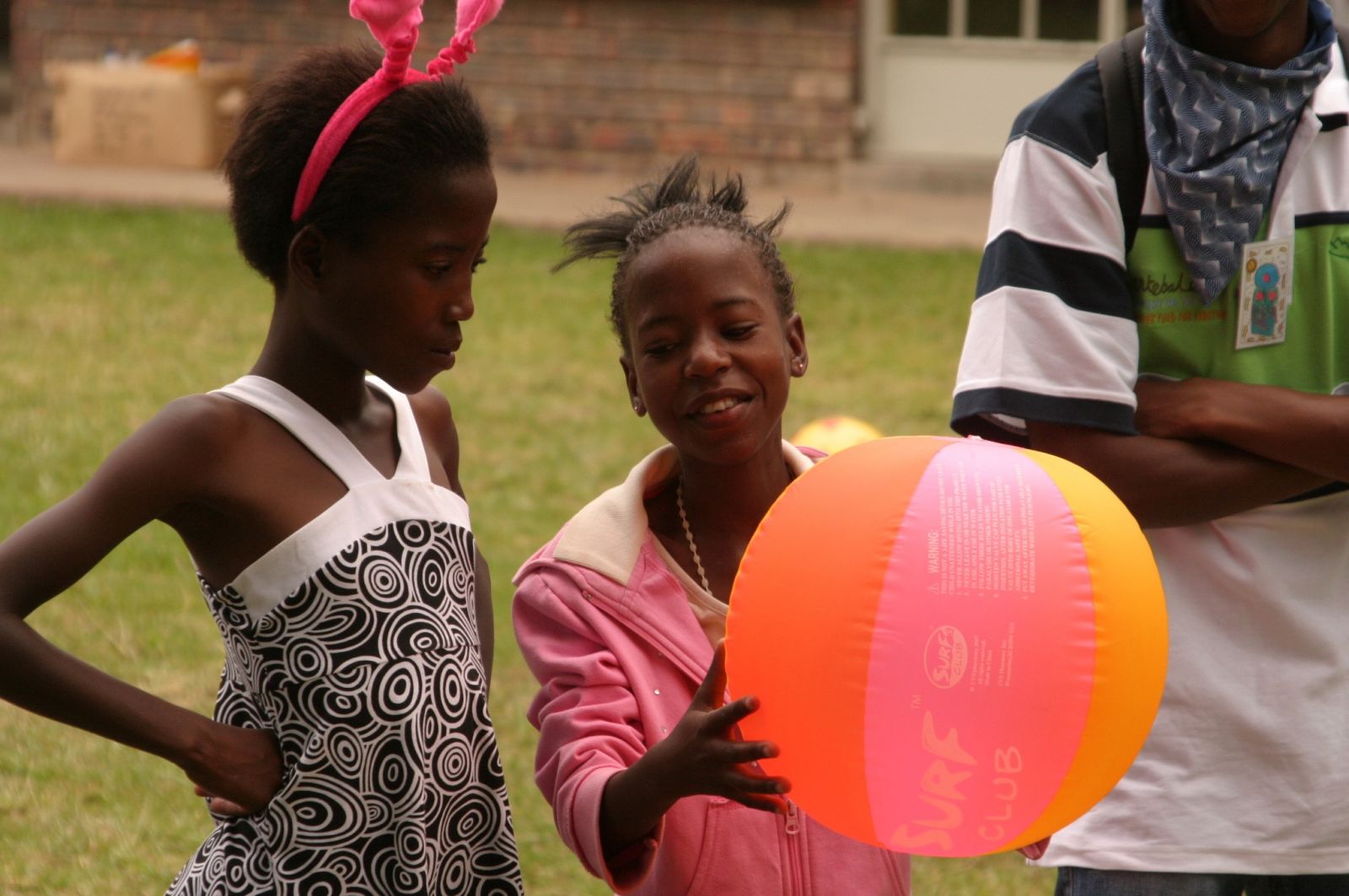 Risks and challenges
In order for children to attend a Network Club, Sentebale provides transportation funding. Some children in remote areas need to take up to three modes to transport to get to a Club, so getting the children to the Network Club on time can be challenging.
Get personal
When Bokang, 14, discovered she was HIV+, she felt like giving up. Life was already tough – she had lost both parents to AIDS by the time she was 10 and lived in a community where no one talked about HIV. She felt very alone but her local clinic arranged for her to attend a Mamohato Camp and Network Club.
"Sentebale's Camp Mamohato has shown us that we can now be more comfortable with each other. We learn proper ways of using our medication and have realized that we have long lives to live."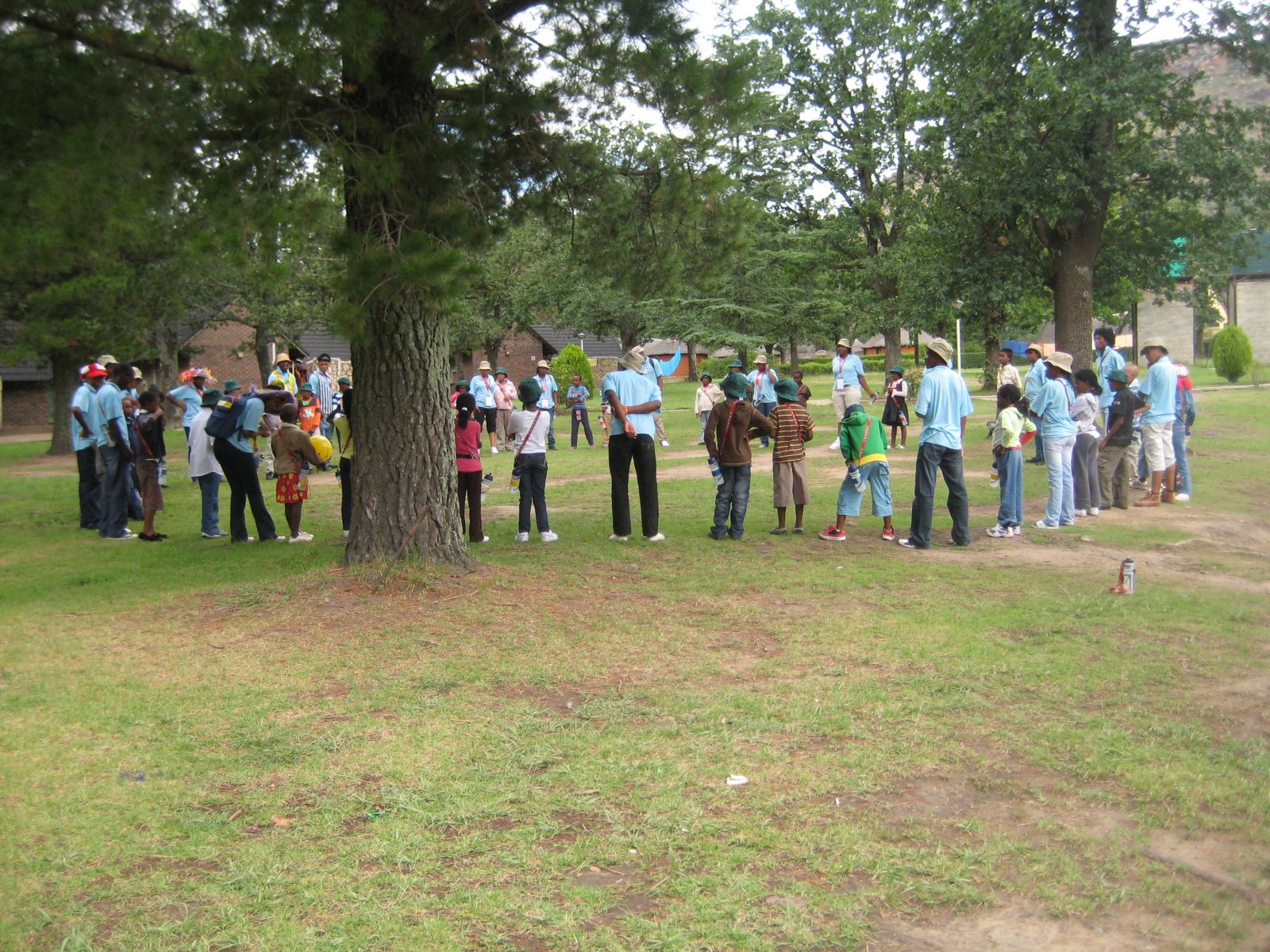 Next steps
The Sentebale Team in Lesotho is now busy preparing for the December Camp. This is a 5 day residential camp that seeks to support children and young people who have an especially difficult time coming to terms with their status and adhering to their medication. The camp will provide support for approximately 297 individuals and be facilitated by Sentebale staff, trained volunteers and medical staff including, nurses and counselors. Chime for change funds will support 100 December Camp places.
Further reading
Please visit our website for more information about Sentebale's Mamohato Network and Camps program.
Fund 100 camp places and monthly network clubs in Lesotho so children living with HIV can help improve their physical and emotional wellbeing.
Why we care: A study by Sentebale shows that HIV positive children in Lesotho--60% of whom are girls--are isolated and receive little support in their homes and communities; they had almost no opportunities to fully explore the reality of living with HIV and how they could transform their situation into one of hope and strength.
How we're solving this: Brings together children and young people in a safe environment and giving them the knowledge and tools to effectively manage their illness, resulting in extended life expectancy through treatment adherence, reduced spread of the disease via healthy risk taking and reduced stigma via peer education.
Founded in 2006 by Prince Harry from the British Royal family and Prince Seeiso from the Lesotho Royal family, Sentebale works with local grassroots organisations to help children living with HIV get the support they need to lead healthy and productive lives.
Lesotho has the third highest HIV infection rate in the world, with 23 percent of adults and more than 37,000 children infected with the virus in a population of 1.8 million. 60% of Lesotho's HIV positive adults and children are female. Life expectancy is the lowest in sub-Saharan Africa at just 41 years.
There is an entire generation of children and young people who have very little information about their condition, how to manage it and how to prevent infecting others. Sentebale's guiding vision is to give this generation the support they need to shape a prosperous future for themselves and their families.
This project will help fill the serious gap in HIV/AIDS education provision for young people in Lesotho by raising funds to enable 100 children attend a 5-day camp and monthly post-camp meetings where HIV positive children can learn to live physically and emotionally healthy lives.
Sentebale's partner clinics identify and select children for the camps who are struggling to come to terms with their HIV status, who are feeling overwhelmed and powerless to manage their healthcare, or who have little or no motivation to adhere to treatment. At camp, these children meet others with similar struggles; they are able to share their concerns and they learn that they can live healthy and happy lives with HIV.
The camps balance educational sessions with sports, arts, crafts and drama. Children learn the importance of a balanced, healthy diet and emphasis is placed on anti-retroviral drugs and adherence to them. Fun activities focus on teamwork, leadership, healthy risk taking, self-expression and creativity, all within a safe, encouraging environment designed to increase the children's self-esteem, confidence and assertiveness.
After attending camp, children are encouraged to attend one of the monthly Network Clubs that Sentebale runs in locations throughout Lesotho. These Clubs help children build on the lessons learned at camp and cultivate a local peer-group network—an invaluable support as they face the difficulties of daily life. Children spend approximately four hours at the club, meeting and socialising with other children living with HIV, expressing their thoughts, fears, dreams and achievements, and improving their knowledge of HIV and how best to manage their life with the condition.
In 2010, the programme was highlighted as a model of international best practice by the United Nations General Assembly and evidence shows that the programme has made a substantial difference in participant's lives in terms of their feelings of self-worth, confidence and understanding of their illness.