1 year impact report
During our research, we have come across new and exciting developments in education techniques around the globe!
Impact for girls & women
This is the number of girls who are enrolled in school and the women who are teaching staff and assistants.
Estimated girls & women affected
341
Broader impact
This is the number students, parents, those involved in women's groups, and our youth group members.
Estimated community members affected
850+
If you can dream it, you can do it
Since October 2013, when we shared the first report there has been lot of work on the ground. The construction project has been completed on schedule despite a number of hiccups related to the legal and political situation in Muwach Goth. Besides the initial plan for the ground floor plus two more floors, we have developed the roof top as a shaded area which will be also the home of a roof top garden (inspired by 5th street farm). Through this and one other project we are planning to introduce the concept of outdoor learning spaces in the school.
One of our major tasks was in furnishing the school. The planning team did meticulous study and consultation with specialists and has designed specific furniture for each classroom (especially for nursery and kindergarten sections. As soon as the fixtures are done, the equipment for the science and computer labs will be procured.
In terms of quality of education, the teachers have gone through various training sessions. The training sessions have helped them to use techniques in activity based learning. A focused training session was also done in December of 2013 on Early Childhood Learning practices.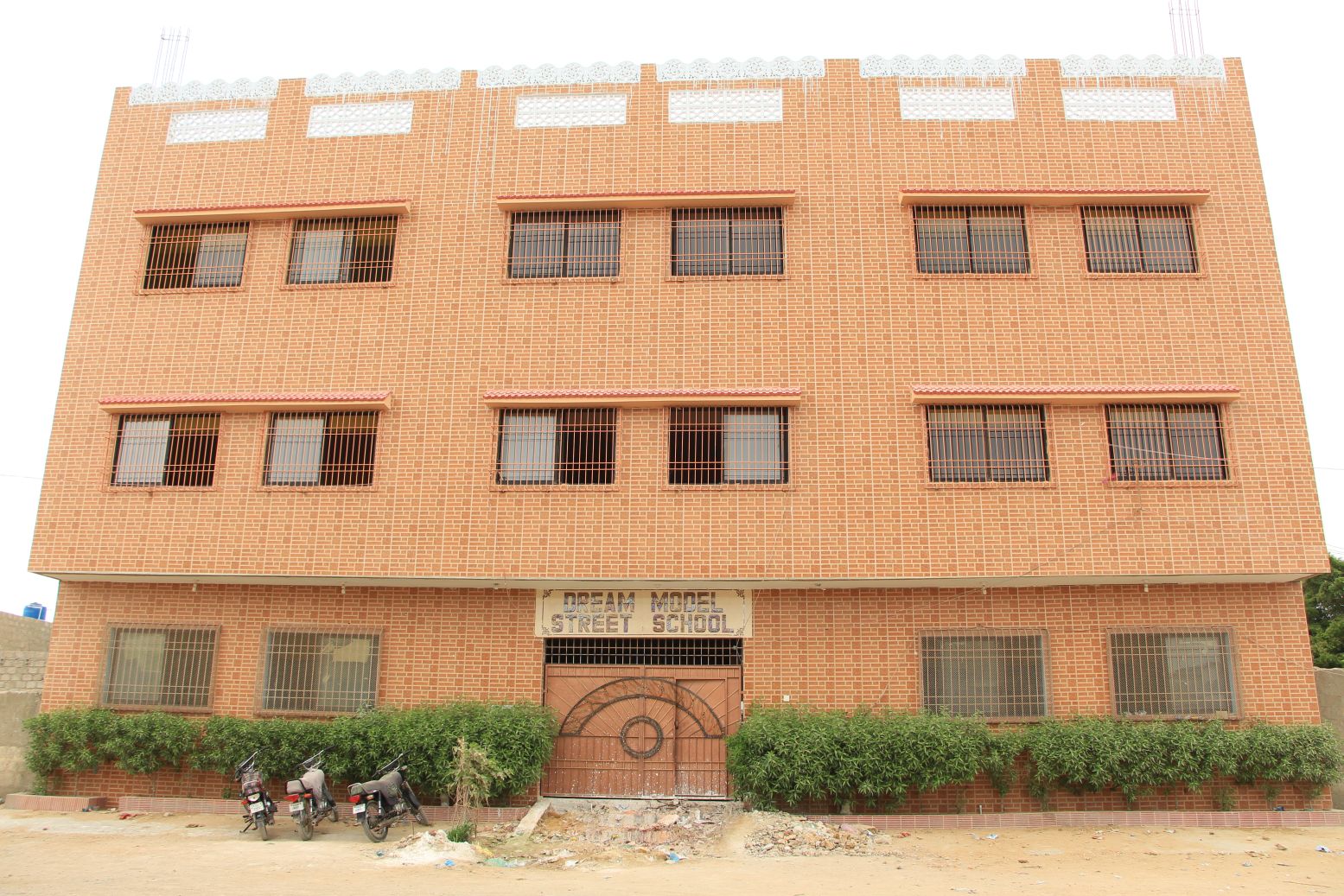 Get personal
Rashida Zia is a 35 year old woman whose husband died four years ago. She faced many hardships in her life and had to struggle to make ends meet. She was only in school until grade 9, until she got married and could not continue her studies. She has now joined us as a teacher assistant for kindergarten and has also signed up for classes to take her secondary school examinations this year. "My colleagues at Dream Model School have given me the courage to continue my studies," says Rashida.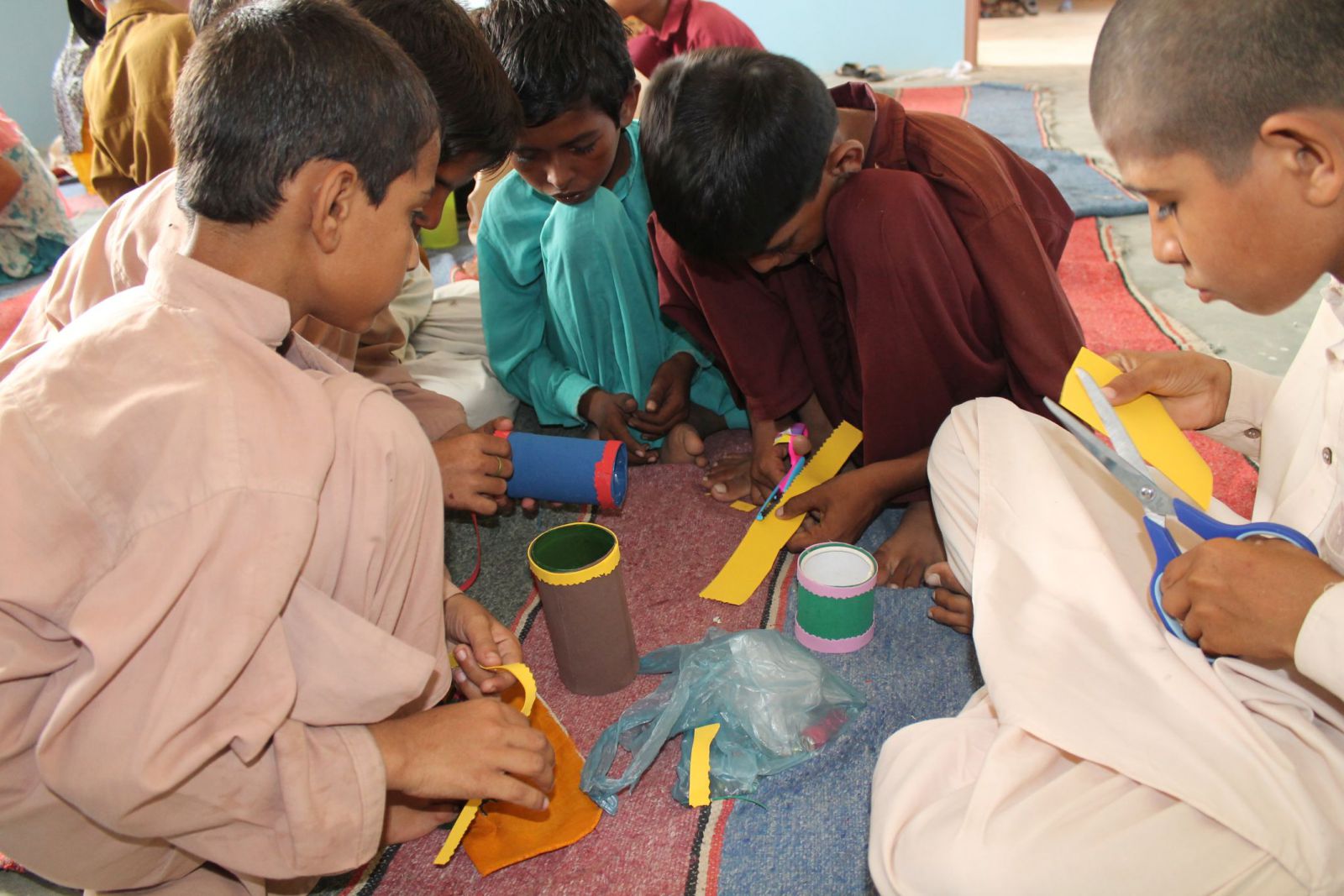 Risks and challenges
The initial challenge which was reported in the last report was the depreciation of the local currency. With prudent planning and also improvement in the economic situation of the country in 2014, the currency has thus far been stable so there was not much impact on finances. The political situation in the area took a turn for worse in April and May due to which the scheduled activities were disturbed. However the team has overcome these by putting in extra efforts to meet the July 2014 deadline.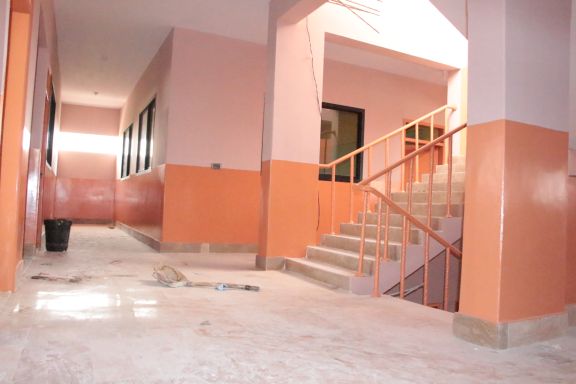 What we've learned
An important learning point for all of us was to keep contingency buffers in our planning process. Secondly, it is important that for projects of such big magnitude ther eis dedicated project management. Hopefully in future projects these will be taken care of at the start of project.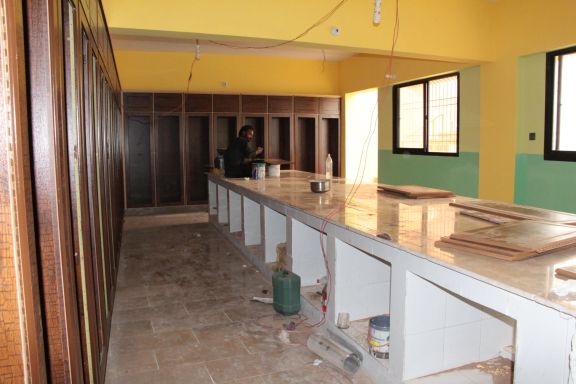 Next steps
During our research, we have come across new and exciting developments in education techniques around the globe. The idea of outdoor learning spaces really attracted our teachers as it can give more experimental learning opportunities to the children. We are now working on the design and planning of the space which will complement the school. The open space is envisaged as an outdoor learning space and also a community meeting place to bring the community closer to the school.
Budget
| | | |
| --- | --- | --- |
| Line Items | Projected budget | Amount spent so far |
| Construction of 1st Floor | 57,648 | 57,648 |
Further reading
90 Day Report
posted Jan 6, 2014 by Rati Bishnoi
Progress
Since August when we received the funding, we have immediately started the construction of the remaining parts of building (i.e. 1st & 2nd floor). The structure of 1st floor is almost complete and in the next 3 months the finishing work on the 1st floor will be done. The work on structure of 2nd floor has started.
The complete building and its overall furnishing will be done by July 2014. We have also planned for the procurement of equipment for Library, Science Labs & other necessary teaching aids.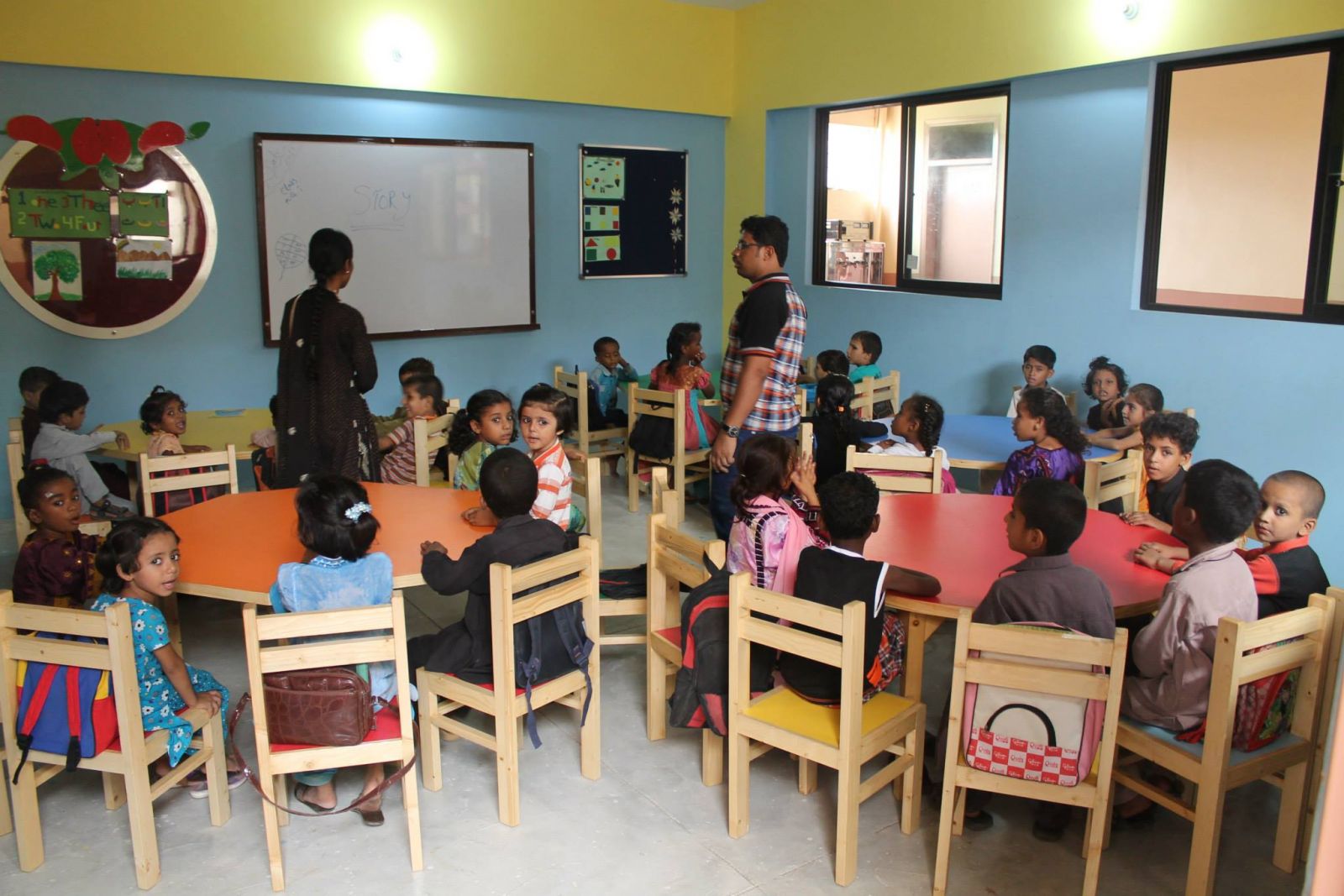 Risks and challenges
The major risk so far which we identified early on in this project was the depreciation of local currency and inflation due to which price of construction material has increased manifolds. With advice from our board members we have managed the procurement to manage the impact of this risk.
Get personal
"I believe that education is a integral part of everyone's life as it helps transform the attitudes" (translated) - These are the words of Salma Haji, who is the first girl within her immediate family to study till grade 10. She migrated to Muwach Goth few years back and had never been to school. From a shy girl who wasn't allowed to step out of home, today she has not only completed a milestone but is also a teacher in our school and has convinced her family to allow education all her siblings.
Next steps
We are working on multiple activities related to this project. First and foremost, is timely completion of the premises so the children get a better environment of learning. Secondly, the capacity building of teachers will continue. We are also exploring partnership with other institutions so that our teachers can share the best practices with other schools and help in improving quality of education. The advocacy work within community will also continue to increase enrollment of girls.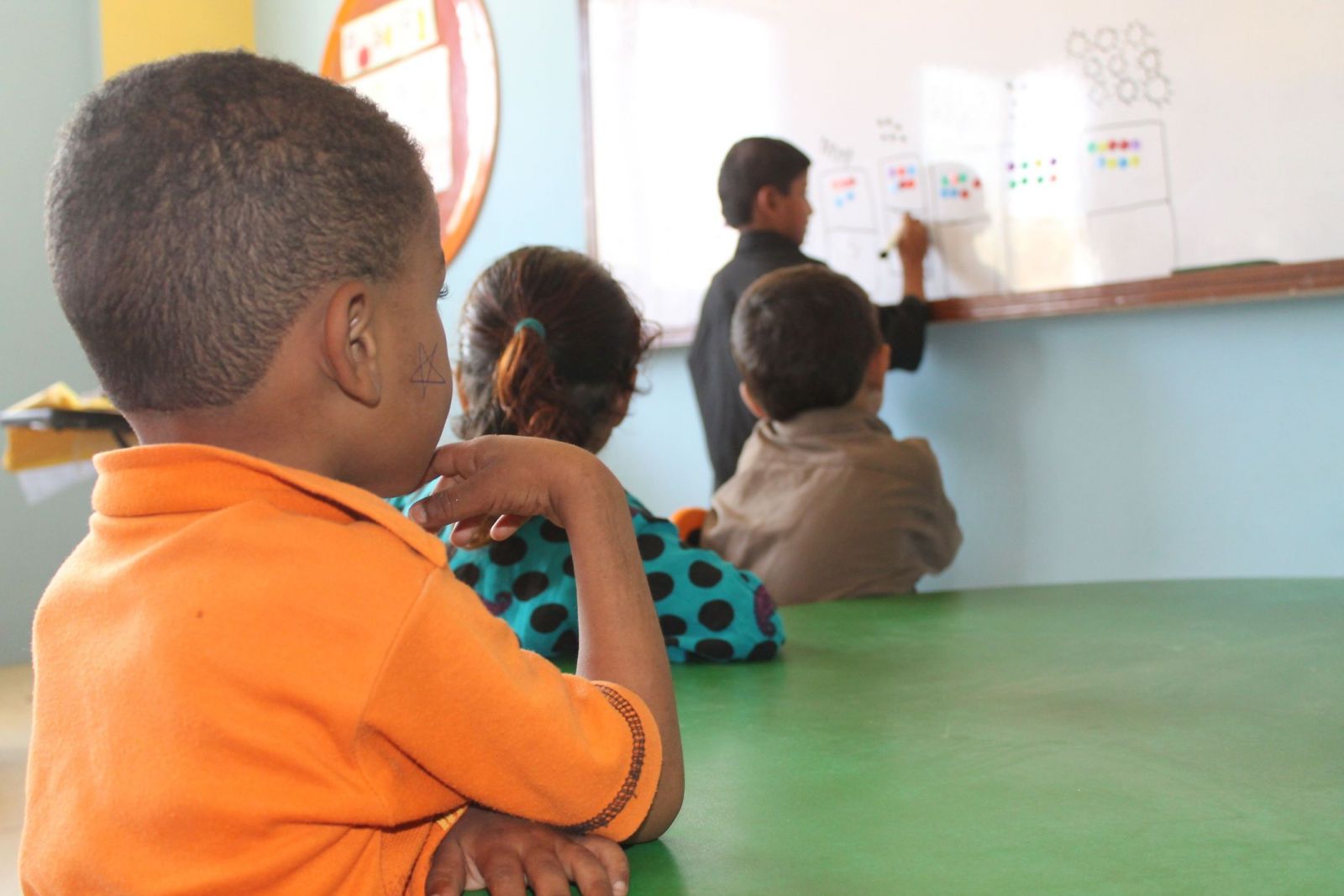 Budget
Currently our spending on the project is on track and as per our projections. The expenses budgeted for furniture, fixtures and other school equipment will be done once construction is close to completion.
Additional resources
A Class of her own - Intelligent Life Magazine



Struggling from age six, 24-year-old Bachal finally catches up with her dreams - Express Tribune (Local News)
We've built the ground floor, now we need to build the first floor of the Dream Model Street School in the Mawach Goth area of Karachi, Pakistan.
Why we care: In Mawach Goth, tribal culture and conservative ideologies have led to a general disregard for education and the pursuit of literacy, especially for girls; female literacy is often undervalued, as residents fear that their daughters and wives will gain a bad reputation if they are seen on the streets going to school.
How we're solving this: Continuing construction on the Dream Model Street School, where 890 students from the neighborhood will be able to obtain a high-quality education.
In the event of this project reaching its funding goal, the Ray of Light Foundation will provide the remaining funds to completely construct, equip, and furnish the Dream Model Street School.

Since 2005, the Model Street School has educated 2,000 students in the Mawach Goth urban slum area of Karachi, Pakistan. Dream Foundation Trust has been operating the school out of rented rooms but now is constructing an 11-room school building, which is envisioned to ultimately provide a high-quality education to Mawach Goth children—boys and girls.
The Dream Model School provides education irrespective of gender, caste and religion. The school is situated in an area where education for girls is a taboo. In Mawach Goth, many community members hold tribal and traditional views regarding girls' education. Parents believe outside exposure will make their daughters vulgar, sexually promiscuous, and morally corrupt and many believe that an education is useless for girls and women. As a result, the literacy rate among girls and women is 15 percent.
Dream Foundation has constructed the ground floor of the building, but needs to secure funds to build the first floor. This project seeks to raise funding to purchase the construction material needed to build the first floor. Materials include steel, cement, door and window frames, electrical wiring, and paint. When built, the school will offer primary and secondary classes simultaneously and evening literacy classes for female adults will be offered as well.
We want to provide the children with ample space and other facilities including a multimedia room, a computer room, library, student auditorium, and conference room, staff room, biology, and chemistry and physics lab.