90 Day Report
You recognize the injustice of so many suffering from this preventable and often treatable condition
June 30, 2014
Progress
This is the final update, there is no one-year progress report.
We're delighted to bring you the news that we transferred your generous support to the Liberia Fistula Project (LFP) just a few weeks after the project was fully funded. Preparations to put the funds to good use are in progress, and we've been in regular contact Dr. Mulbah who heads the Liberia Fistula Project. Immediately after hearing that the project was fully funded Dr. Mulbah wrote, "Thank you for your generous support. We can assure you that we remain committed to bringing smiles to the many needy patients. Every mobilized fund will be properly used and accounted for." Thanks to your support, the Liberia Fistula Project is currently conducting a skills training and adult literacy program for fistula survivors. The skills training curriculum includes: tailoring, cosmetology, soap making, cooking, and interior decoration.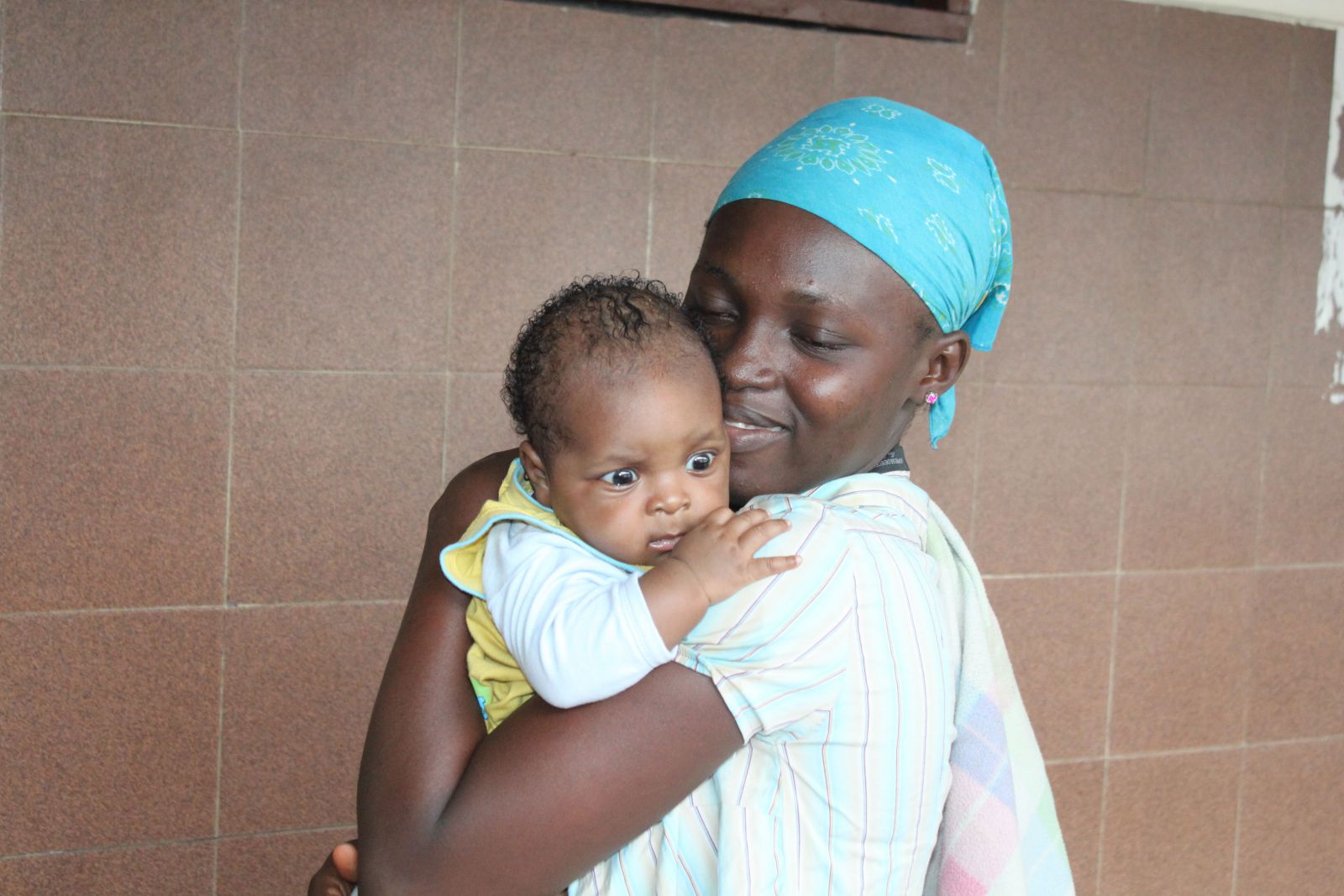 Risks and challenges
It is estimated that currently 5,000 women and girls in Liberia are living with this preventable, and in most cases, treatable condition. The women affected are among the most marginalized – young, poor, illiterate, and rural – and as a result, they have remained invisible. They rarely have the money needed to travel to a project site. To reach these women, UNFPA and the Liberia Fistula Project are reframing its outreach strategies to identify and transport women who are not within reach of medical care. As new cases are prevented, the surgical focus of the project will shift to women who have been suffering for longer periods of time and in more remote areas.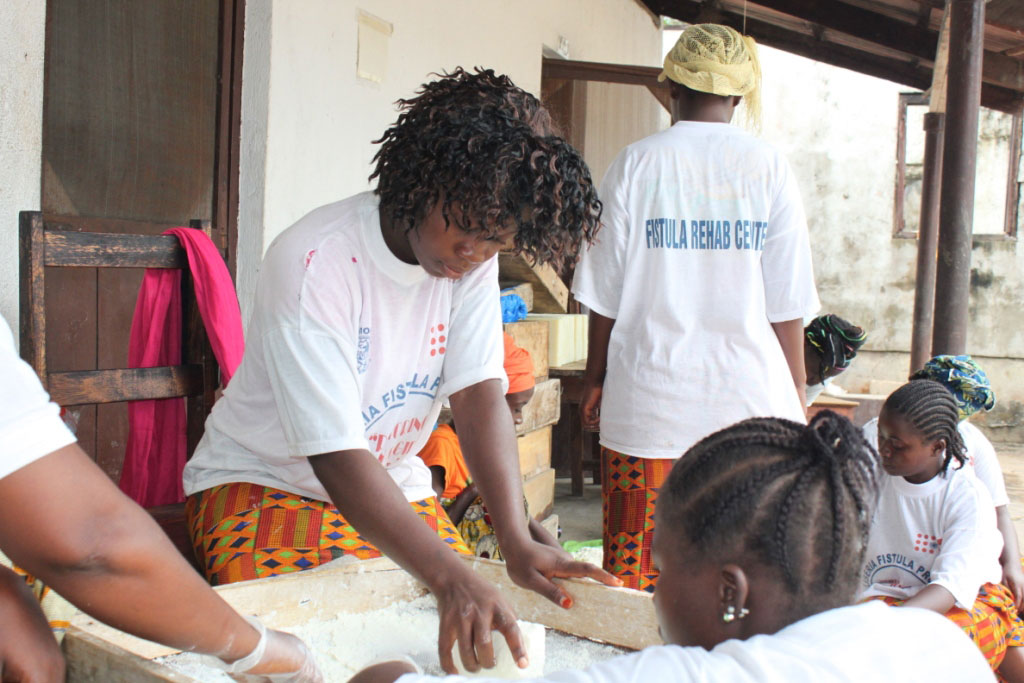 Get personal
The life-transforming rehabilitation and reintegration facilities the Liberia Fistula Project provide are crucial because many women suffering from fistula are treated as social outcasts and recuperation from the surgery can take up to three months. Hawa is a recent graduate of the skills training program - "I was trained to become a tailor," she says. "I feel very happy with my new situation. I used to smell and people called me names. I cried every night and wondered why my life was like that. Today, I am a new woman!"
Next steps
Plans are underway to conduct two separate facilitator-led training sessions on the importance of family planning for a small group of survivors. The sessions will include lectures, group work, and demonstrations. At the end of each exercise, participants will develop action plans and best practices and share their findings with social workers and regional health care providers.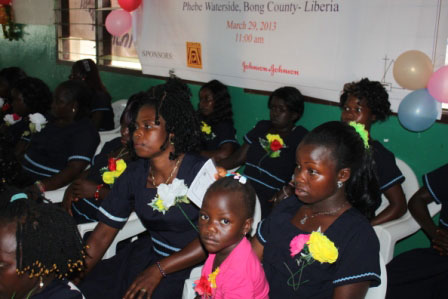 More information
As you know, the Lieria Fistula Project's overarching goal is to contribute to the elimination of obstetric and traumatic fistula and the reduction of maternal mortality, morbidity, and sexual violence against women in Liberia. For the women and girls living with inoperable fistulas, the Liberia Fistula Project provides psychosocial counseling and medical and material support.
Further reading
You provided funding that is making it possible for the Liberia Fistula Project to change lives – the lives of the women and girls being treated, and those of their children, families, and community members. We hope you share our great pride in the difference your contribution is making. Your support is integral to the success of the Liberia Fistula Project and the life-changing services it provides.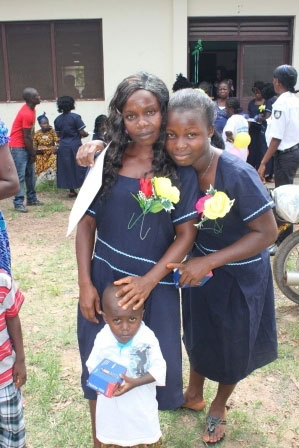 Obstetric Fistula surgeries help save the dignity and lives of 50 Liberian women.
Why we care: In Liberia many women and girls suffer in solitude and shame from obstetric fistula – a hole in the birth canal caused by prolonged or obstructed labor, often resulting in incontinence —which is preventable and treatable with adequate maternal care.
How we're solving this: With the average cost of fistula treatment at $300 per patient, the Liberian Fistula Project seeks funds to identify and treat 50 women suffering from fistula and empower them to reintegrate into their communities.
Since the Project began in 2007, significant progress has been made in addressing the plight of many Liberian women and girls; over 1000 women and girls with obstetric fistula have been surgically treated, and roughly 24% of these survivors have been rehabilitated and fully reintegrated into their communities.
The Project has a 3 pronged approach:
Prevention: The goal is to reduce the incidence of obstetric fistula through health education and awareness building efforts aimed at abolishing harmful traditional practices which contribute to fistula. Doctors and nurses also receive training in provision of emergency obstetric care.
Treatment: Services are provided at additional designated health institutions in Liberia, including: the fistula centers of excellence at Liberia Government Hospital in Tubmanburg, Bomi county and Phebe/C. B. Dunbar Hospitals in Bong county.
Rehabilitation and Reintegration: Additional services provide skills training of fistula survivors, economically empowering them for re-entry in communities of their choosing.
But still, there are an estimated 600-1000 new cases of obstetric fistula every year in Liberia and over 5000 existing cases.
Lend your support to the Liberian Fistula Project and help fund the treatment of 50 Liberian women suffering from fistula. With your help, they can lead lives of health, dignity and greater opportunity.