1 year impact report
This project was funded in part with matching contributions from Johnson & Johnson.
– Thank you!
In America for only three hours, Abigail now stood in her tiny new apartment with her arms wrapped around her six daughters.
Impact for girls & women
This number is based on family visits, which are scheduled and recorded by the Well Being Promotion Coordinator.
Estimated girls & women affected
150
Broader impact
Refugee families live in tight knit communities and will pass on information by word of mouth and example to others in their apartment complex.
Estimated community members affected
200+
Congolese mothers in America
Not long after the 90-day report, the IRC in Tucson received notification that the office would be resettling an increasing number of refugee families from the Democratic Republic of Congo. Compared to other refugee populations, the Congolese cases were comprised of a surprising number of single mothers, almost twice that of other groups. These women have been some the most severely oppressed cases we've served, with the vast majority having experienced rape, beatings, and the loss of a child or family members. Most of the younger children were spared this violence, but had grown up with displaced status in meager refugee camps.
Your help allowed us to serve these families with tenderness and confidence, as they began life in their new homes. Upon arriving at the airport each family was welcomed by a health worker speaking their native language, and swept off to an apartment full of furniture and food. For most this was first time they've had a stable home in nearly a decade, and in their lifetime for the children. Our community health workers partnered with public health interns from the University of Arizona to provide personalized tours of American grocery stores and taught families how to access pharmacies. Food and health systems in the United States are incredibly complicated for new families, but with your help these Congolese families are now enjoying full meals and access to life-changing medications.
Get personal
"Praise be to God! Praise be to God!" wept Abigail in her native Kinyarwanda tongue. In America for only three hours, Abigail now stood in her tiny new apartment with her arms wrapped around her six daughters. This brave momma steered her family through war, famine, and violence in their native Democratic Republic of Congo and could scarcely believe they finally had a home of their own, safe in the United States.
Risks and challenges
Outcomes were temporarily setback mid-way through the project due to a change in staff. The exiting staff member left detailed handover notes though, and the incoming staff quickly resumed services and met all family needs.
What we've learned
The range of personalities present in American society are also present in each refugee population we serve. Not surprisingly some new families were not interested in receiving visits from a community health worker, even if they shared a language and culture. We found that high levels of distrust can still carry over from years of persecution, and refugee families occasionally preferred to receive a visit from someone of a different culture rather than from their own.
Next steps
We have secured generous contributions from private and public partners to ensure that the Well Being Promotion program will continue to serve newly arrived families.
Budget
Line Items

Projected budget

Amount spent so far

Training & management of 12 peer mentors

500 hours of in-home education

Administration

$2000

$7000

$1000

$2000

$7000

$1000
Further reading
Our successes have been recognized by the Newman's Own Foundation, and the Well Being Promotion program is currently a finalist in their grant awards process.
90 Day Report
Refugee Women Overcome Barriers Together
posted Oct 23, 2013 by Alyssa Tartaglione
Progress
Using the principles of the promotora/community health worker (CHW) model, Well-Being Promoters (Promoters) use their first hand knowledge of their experience as successfully resettled refugees to work with newly arrived refugee women from their own culture to provide education during the first year of resettlement.
As role models and mentors Promoters are paired with refugee women as they arrive in Tucson and are detached from the US services continuum. Promoters visit the women 20 times in their homes to provide knowledge, skills and support on topics including women's and children's health, the US health care and education systems, parenting support, mental health, personal and public safety, financial literacy, self-advocacy, women's rights and domestic violence, and community resources. Refugee women require this knowledge and these skills to become empowered and to make informed choices for themselves and their children that will lead to improved well-being and self-sufficiency.
Over the past 90 days Well-Being Promotion has taken strides to reach its one year Catapult activities goals:
6 of the 12 Well-Being Promoters (peer mentors) are trained and conducting home visits
51 of the 150 women and their families received educational home visits from their Well-Being Promoter
258 hours of the 500 hours of home visits have been conducted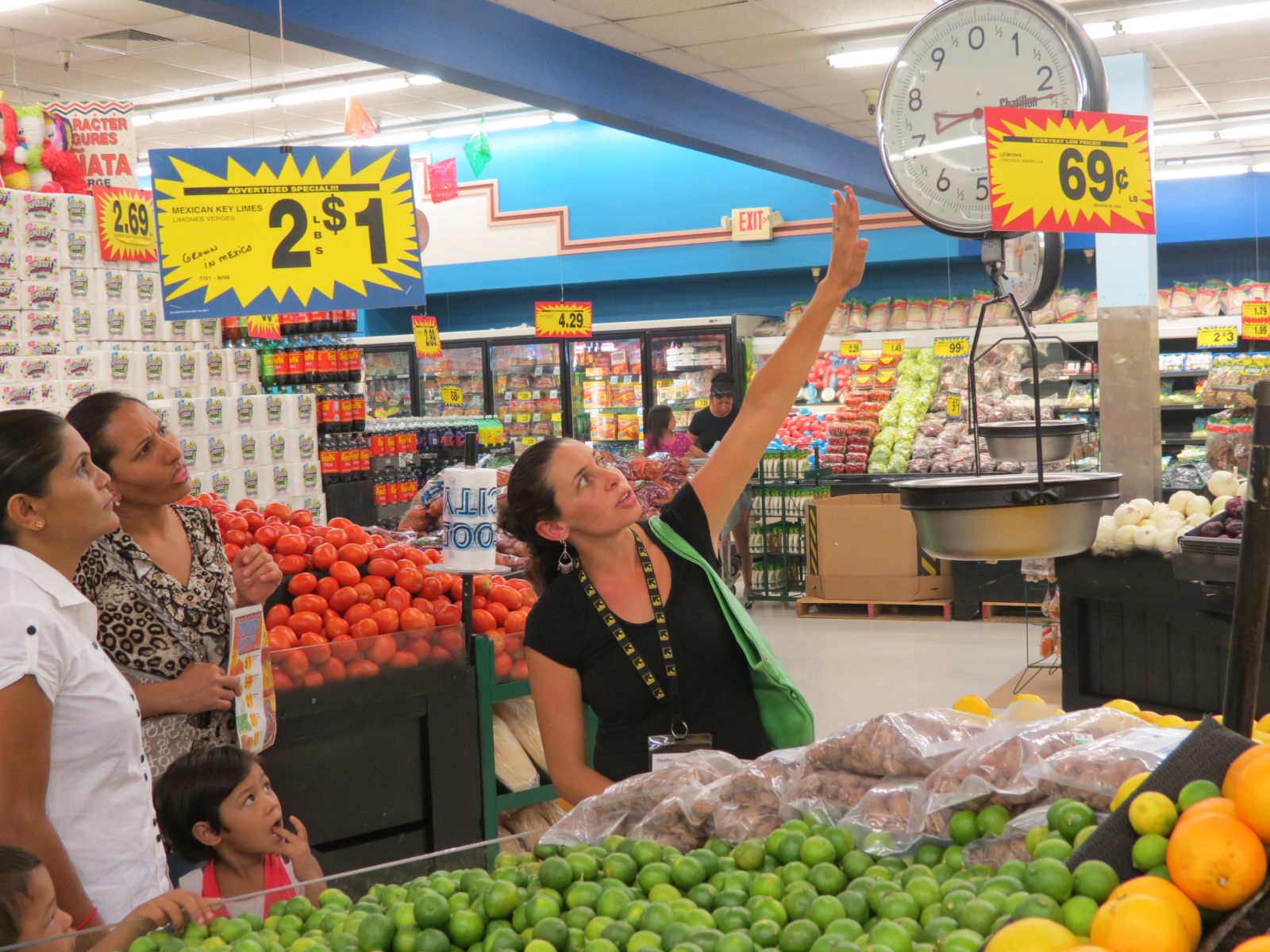 Risks and challenges
Refugee woman face seemingly insurmountable obstacles when first arriving in the US and adjusting to American values. Most arrive after living for years or decades in refugee camps where they have experienced hunger, disease and had little or no access to formal education. Many are single mothers, alone in bearing the responsibility of fulfilling their family's basic needs.
In addition to the obvious cultural and language barriers that make it difficult to adjust to a new life in America and find and maintain employment, woman also lack financial literacy skills and struggle with basic concepts such as counting and saving money to pay rent. Gender inequities in their own culture have left them less educated and less confident than their male counterparts, making them less equipped than refugee men when adjusting to American society. In comparison to their male counterparts, refugee women:
Are less vocal in co-ed situations
Have very limited English proficiency
Do not work outside the home and lack specialized employment skills
Have fewer role models
Adhere to (either by personal choice or family restriction) taboos regarding clothing styles, contact with the opposite sex (eye contact, shaking hands) and/or food restrictions (touching food that is not 'halal' or vegetarian), making it difficult to secure and maintain entry-level employment.
Get personal
Chandra Sangrula, 34, resettled in Tucson with the aid of the IRC in 2009. She had spent the previous 18 years living in a refugee camp in Nepal after being expelled from her native country of Bhutan for being a member of a persecuted minority group.
"I felt lost when I first came to America," she says. "I didn't know my way around and learning the language was a big problem."
Sangrula had been a teacher in the refugee camp and the IRC was quick to enlist her to work for its Well-Being Promotion Program. As a well-being promoter, she personally visits every newly arrived Bhutanese refugee woman when they arrive in Tucson. "I inform them about everything that is new to them," Sangrula says. "If someone is sad or if they need to talk about their problems or a traumatic experience, I can refer them to an IRC counselor or to other help."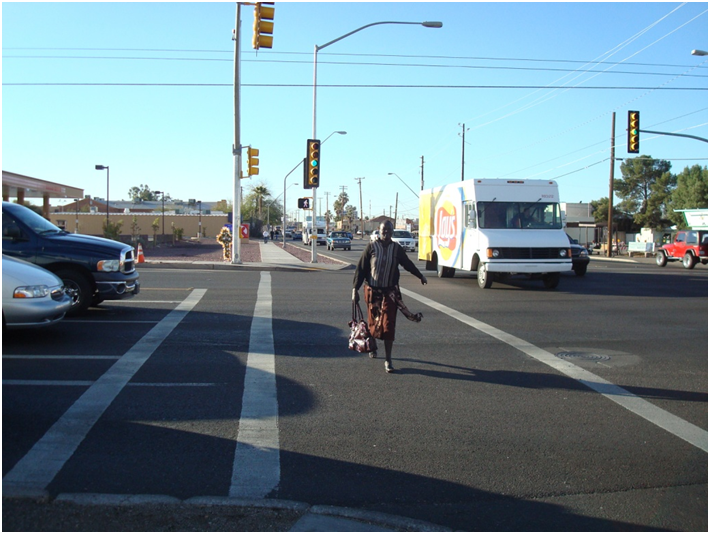 Next steps
The goal of training 12 Promoters may be greater than the need, 8 Promoters will probably be sufficient to reach 150 women if not more. In the next two months IRC will train 2 additional promoters and continue providing services over the next 9 months to reach at least 100 more newly arrived refugee women. Curriculum modules will be created or further defined for the following topics to address service gaps: healthy grocery shopping and well-child nutrition.
Budget
We are on track to complete the planned project within the budget we proposed. Current spending for the first quarter is as follows:
| | | |
| --- | --- | --- |
| Line Items | Projected Budget | Amount spent so far |
| Training & management of 12 peer mentors | $2000 | $1000 |
| 500 hours of in-home education | $7000 | $3500 |
| Administration | $1000 | $200 |
This woman-to-woman mentoring program empowers refugees to be healthy, self-reliant, financially stable, thriving members of society.
Why we care: Refugee women face seemingly insurmountable obstacles when first arriving in the United States—adjusting to a new country, culture and language.
How we're solving this: Peer mentors provide critical information to refugees on healthy behavior, personal finances, and how to most effectively advocate on their own behalf.



Woman-to-woman mentoring provides refugees with the support and guidance they need to become thriving members of their new communities. The IRC will train 12 refugee women who have successfully built new lives in Tucson, Arizona, to become leaders and mentors to 150 newly-arrived refugee women.

Refugee women arrive in the United States after years in refugee camps with little or no formal education, and very few resources. They are faced with enormous obstacles, such as learning a new language and culture, and navigating complicated education and health systems while providing for their families. Too often, refugee women lack the skills and support they need to thrive, but their peers—other refugee women who have succeeded in America—can help.

Across the course of one year, mentors will provide in-home education in the following:
Women and children's health
Public safety
Financial literacy and household budget management
Healthy shopping with smart savings
Systems navigation
Self advocacy
Tucson's refugee population represents more than 55 countries—such as Bhutan, Iraq, Sudan, Somalia and Pakistan—and 22 spoken languages. Peer mentors are from the same culture, have similar experiences and speak the same language, becoming friends, trusted sources of support and inspiring role models to new refugees to allow them to succeed and thrive.